If there is one natural resource Morocco has plenty of, it's sunlight! With this simple Moroccan arts and crafts activity, your little one can explore more about our sun! This craft is really ideal for a wide range of ages. Whether you have toddlers or 10-year-olds, they can take different ownership of the project and its creation.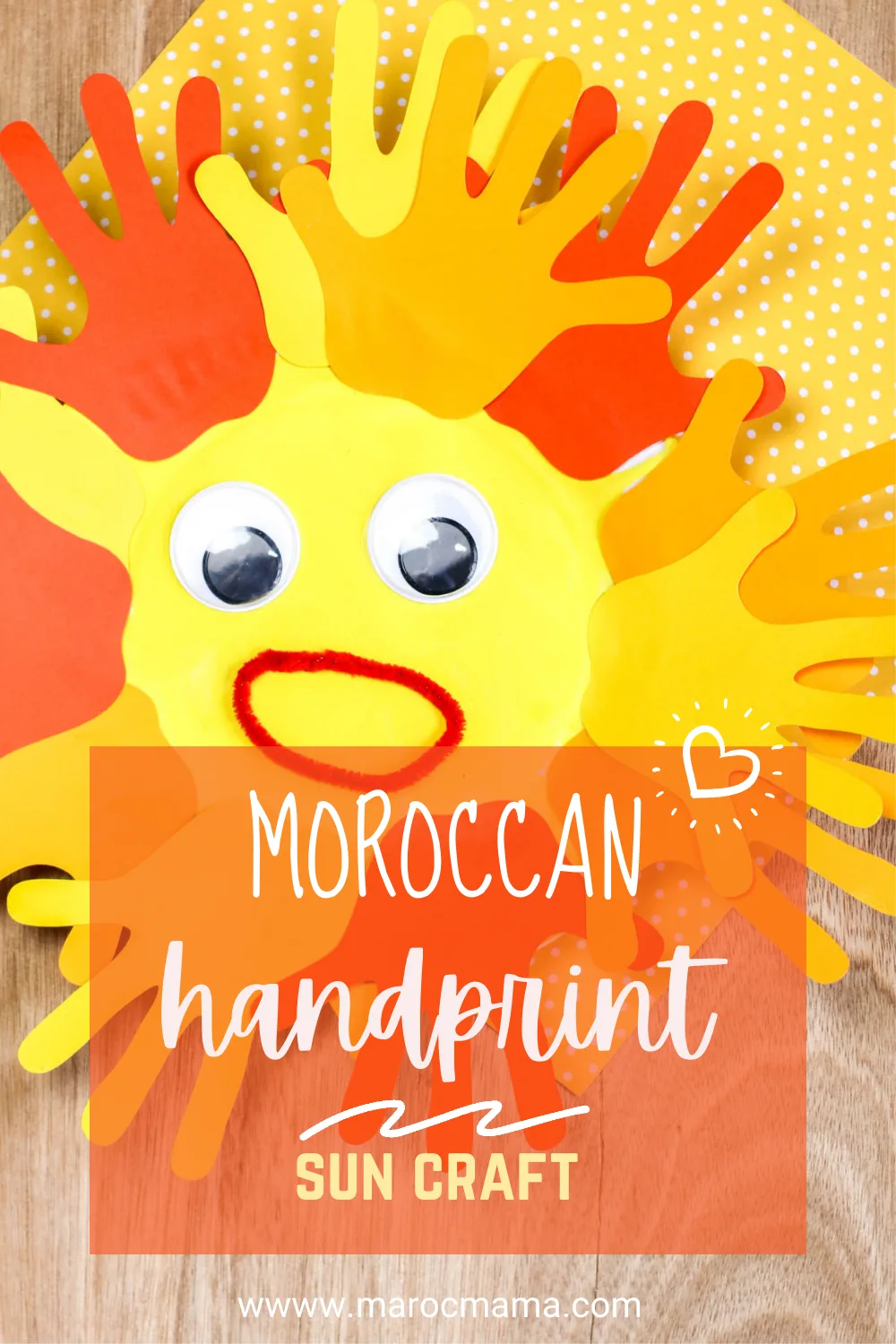 Supplies for Sun Craft Project
There's a good chance you have most of the items needed for this craft on hand. The base is a paper plate and the sun rays are made using construction paper. While these suns have a variety of colored rays you could use whatever you have available.
If you don't have googley eyes or pipe cleaners, they can be drawn on and the sun rays could also be colored by kids for something a little extra.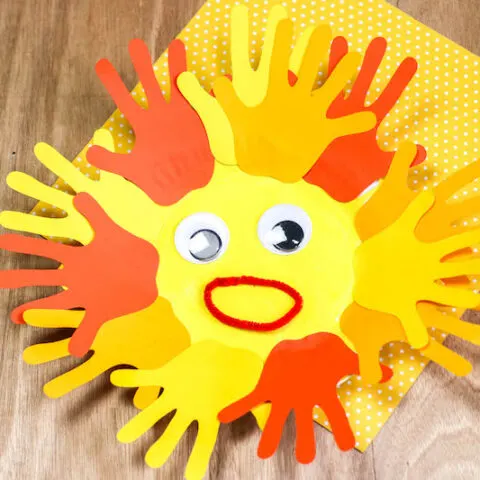 Yield:

1 sun
Hand Print Moroccan Sun Project
Make this simple sun craft with your kids as a fun project or a part of a learning unit about solar power.
Materials
1 paper plate
Yellow tempura paint
Yellow, Orange and Red Construction Paper
2 Jumbo Googley Eyes
1 red pipe cleaner
Tools
Paintbrush
Glue
Pencil
Scissors
Instructions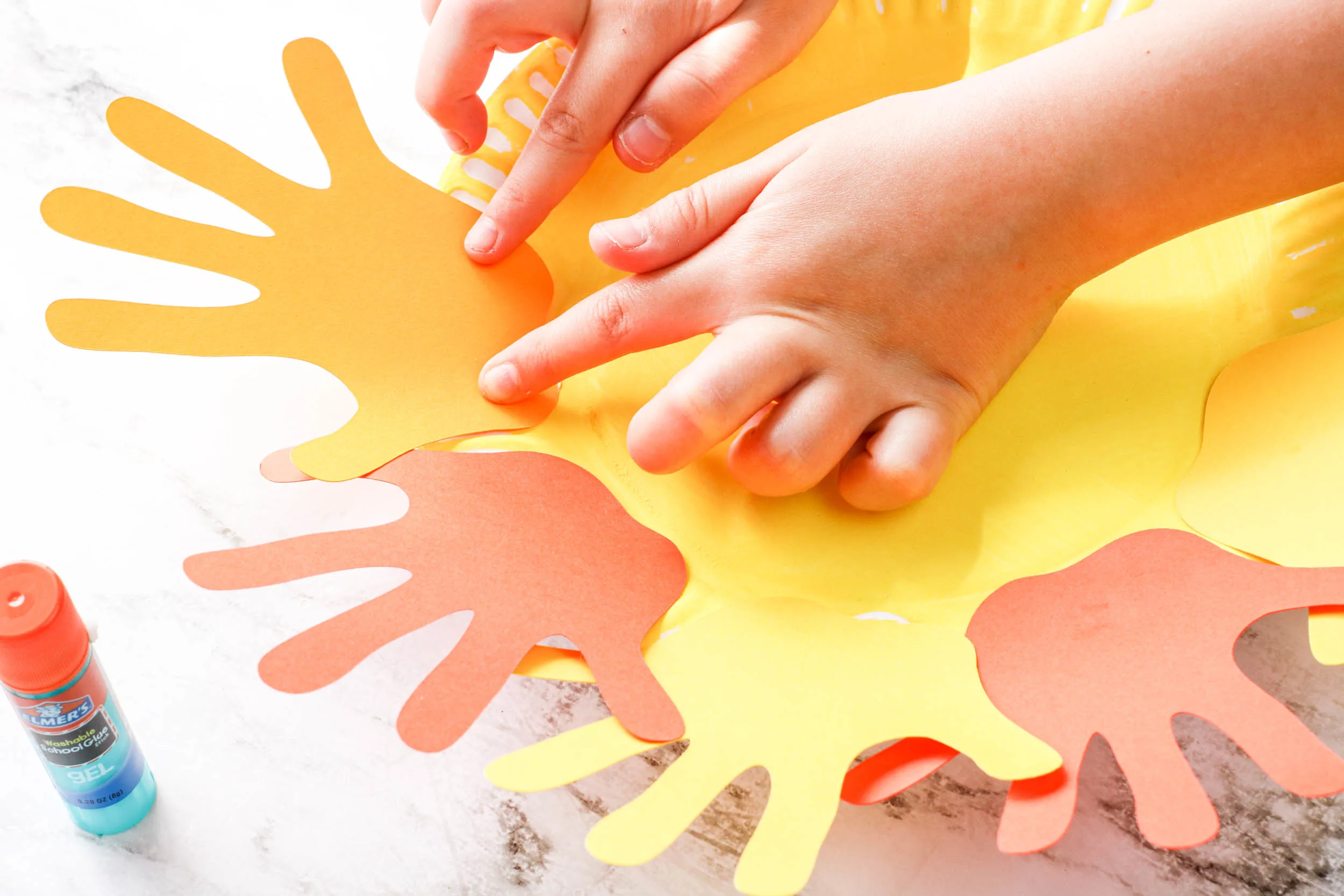 Paint the paper plate with yellow paint.
Trace child's hand on paper. Cut the handprint from paper. Use the handprint as a template to cut additional hands to be the sun rays.
Decorate the paper plate by attaching handprints with glue.
Attach the googly eyes and chenille stem (mouth) with glue.
Glue or tape the paper plate to the popsicle stick if desired.
Allow the craft to dry completely before playing or displaying.
Moroccan Solar Power
Morocco is home to the Noor solar plant – the largest in the world. This sun craft is a great way to introduce children to the world of renewable energy in a fun way. Pair this with my unit study on the book Solar Story. The unit study has activities and lessons for PreK, K and 1st graders. Add this craft in and you've got one more bonus activity!
More Moroccan Crafts and Learning Projects