French cookies have a reputation for being difficult to master. For example, the macaron is one of the most famous and most difficult cookies to make. Madeleine cookies on the other hand are more forgiving and far less time-consuming to make. They also can be created in several different ways. However, mastering the basic recipe is an important first step.
This recipe for madeleine cookies is straightforward and easy to follow. You probably have all the ingredients you need on hand. What makes them different is the scalloped shape the cookies take.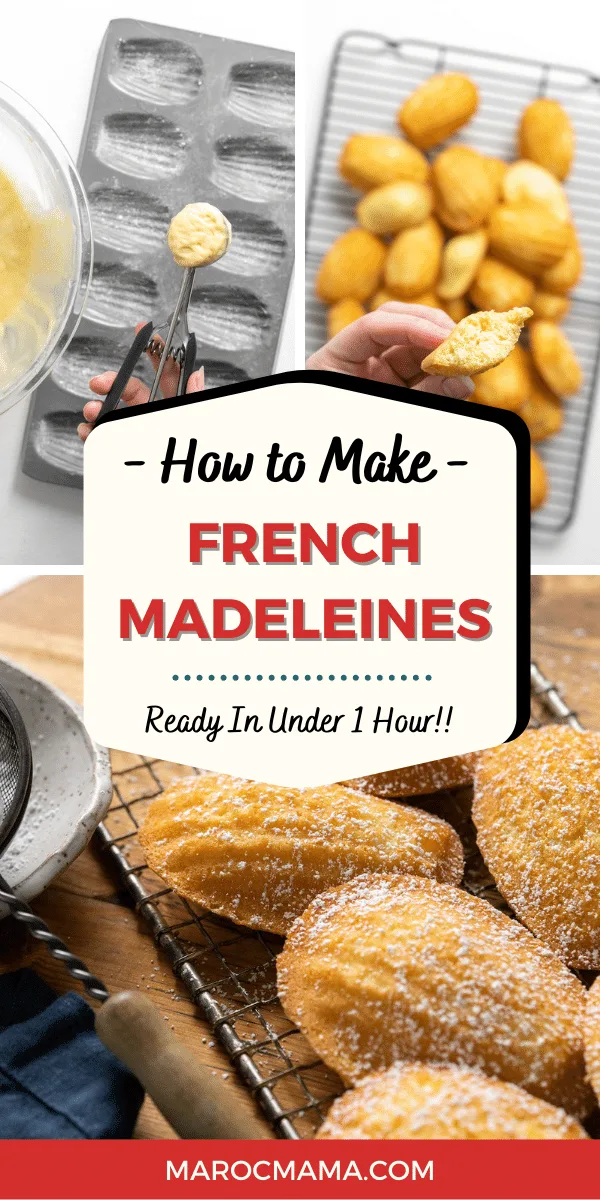 Where do Madeleines Come From?
The madeleine is a French cookie specifically from the Lorraine region in northeastern France. The cookies aren't that old having been created in the 18th century. A genoise cake batter is used for the cookies themselves. There is no single origin story for this cookie but quite a few legends. One claims they are named after a girl named Madeleine the daughter of an important person in Lorraine. Other stories link them to the pilgrimage to Santiago de Compostela and a woman named Madeliene who handed these shell-shaped cookies to passing pilgrims. You can see the history of the madeleine cookie is still a bit muddy.
It's safe to say that these cookies got their start in the royal court and found their way to commoners over time. By the end of the 19th century, the madeleine is considered a staple of the diet of the French bourgeoisie.
Do You Need Special Supplies to Make Madeleines?
There is one special tool you need to make these; a madeleine cookie pan. You can often find them in higher-end cooking stores or you can buy them online in full size or mini sizes. While I prefer to make the larger size, the smaller ones are fast and the perfect size if you have young kids, or want a little something to serve alongside a coffee. You can't make madeleines without the special mold. As these are a molded cookie by nature it's an important part of the creation!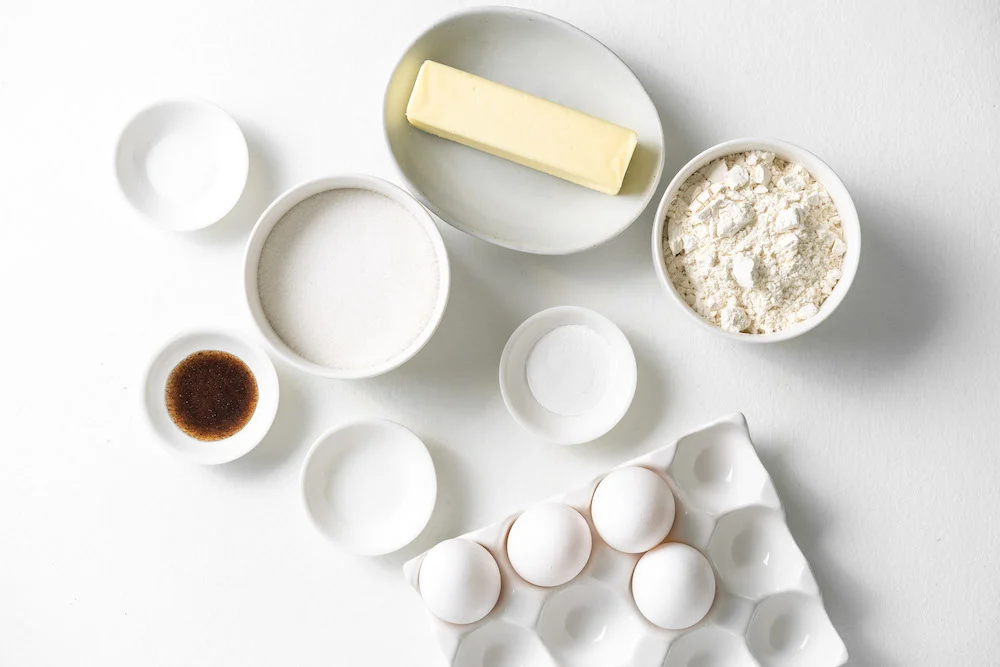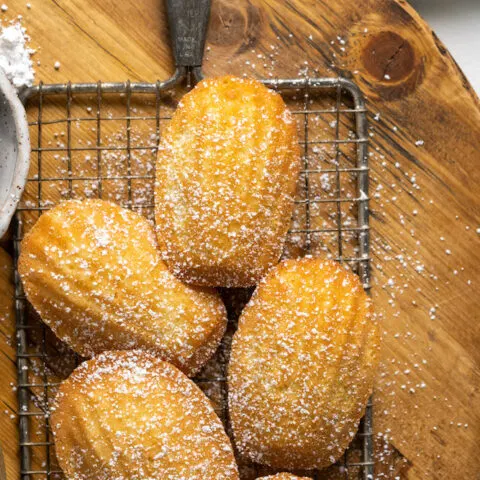 Yield:

3 dozen
Vanilla Bean Madeleines
Additional Time:
30 minutes
This beautiful French scalloped cookie is found in Morocco due to the French protectorate that was in control for the early 20th century. You can modify these as you'd like once you learn the base recipe.
Ingredients
1 cup all-purpose flour
1 teaspoon baking powder
1/4 teaspoon salt
4 large eggs
3/4 cup granulated sugar
1 1/2 teaspoons vanilla bean paste
1/2 teaspoon almond extract (optional)
1/2 cup unsalted butter, melted and cooled
Other:
Butter, for the pan
All-purpose flour, for the pan
Instructions
Add the flour, baking powder, and salt to a medium bowl. Whisk to combine.
Add the eggs and sugar to a large bowl and use a handheld electric mixer to beat until the mixture is thick, fluffy, and pale yellow. This will take about 8 to 10 minutes
using a handheld electric mixer or about 4 to 5 minutes using an electric stand
mixer.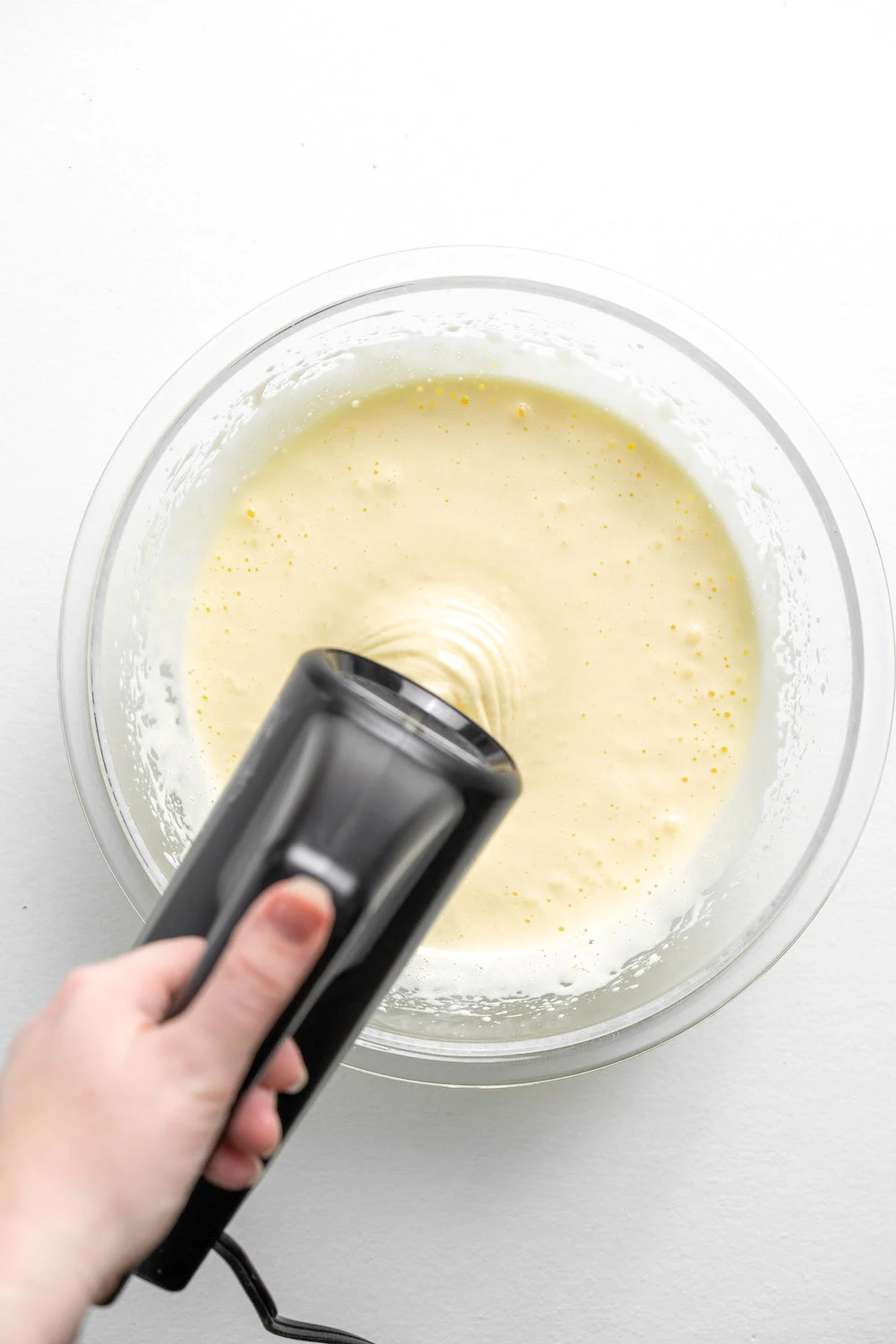 Beat in the vanilla bean paste and almond extract.
Beat in the flour mixture 1/3 at a time until combined.
Add the melted and cooled butter and beat just until incorporated.
Cover the bowl and refrigerate for 20 to 30 minutes.
Meanwhile, preheat the oven to 350F. Butter and flour a madeleine pan.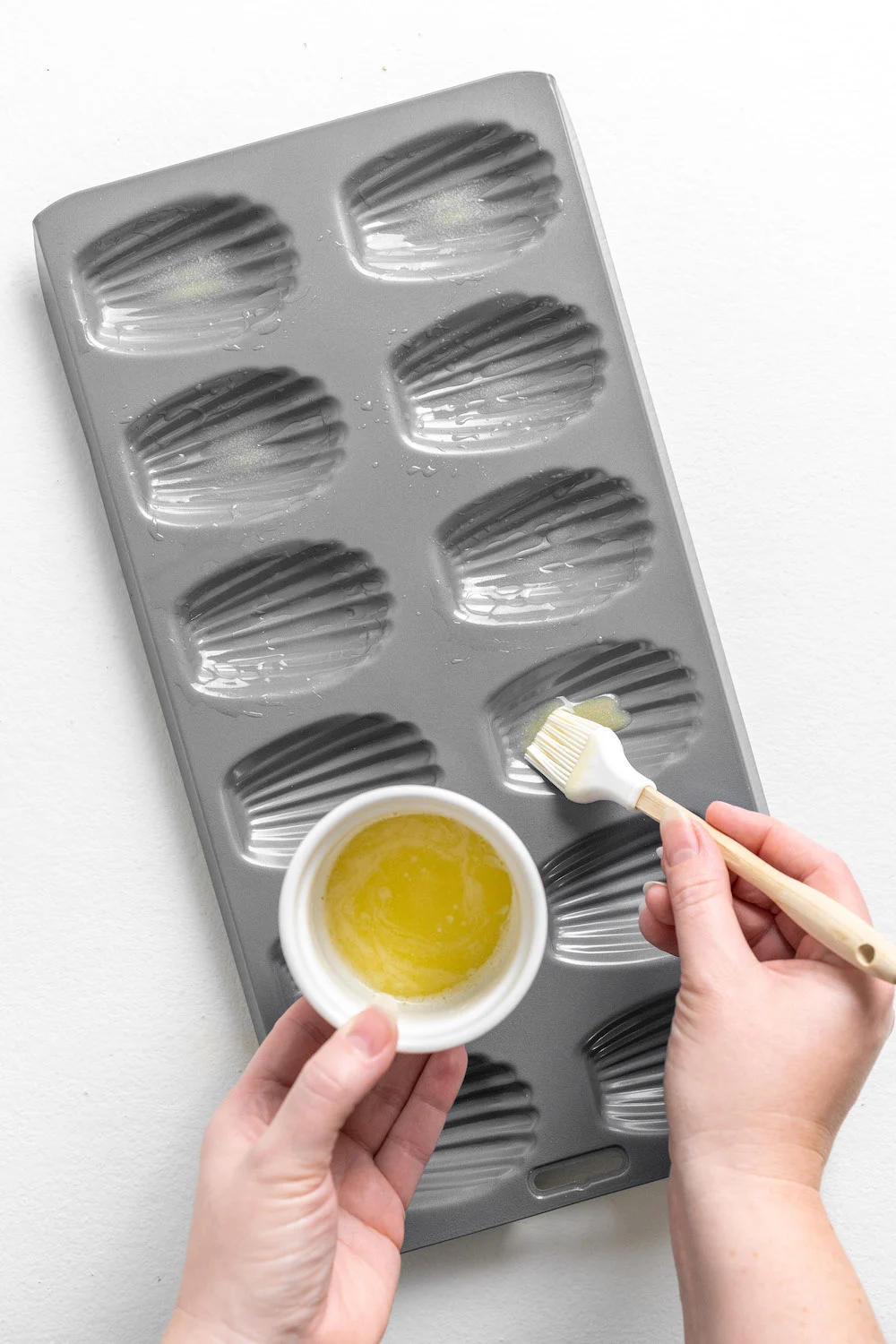 Add a slightly scant 1.5 tablespoon scoop of batter to the buttered and floured wells in the madeleine pan. Don't tap the tray to flatten the batter, we want it airy.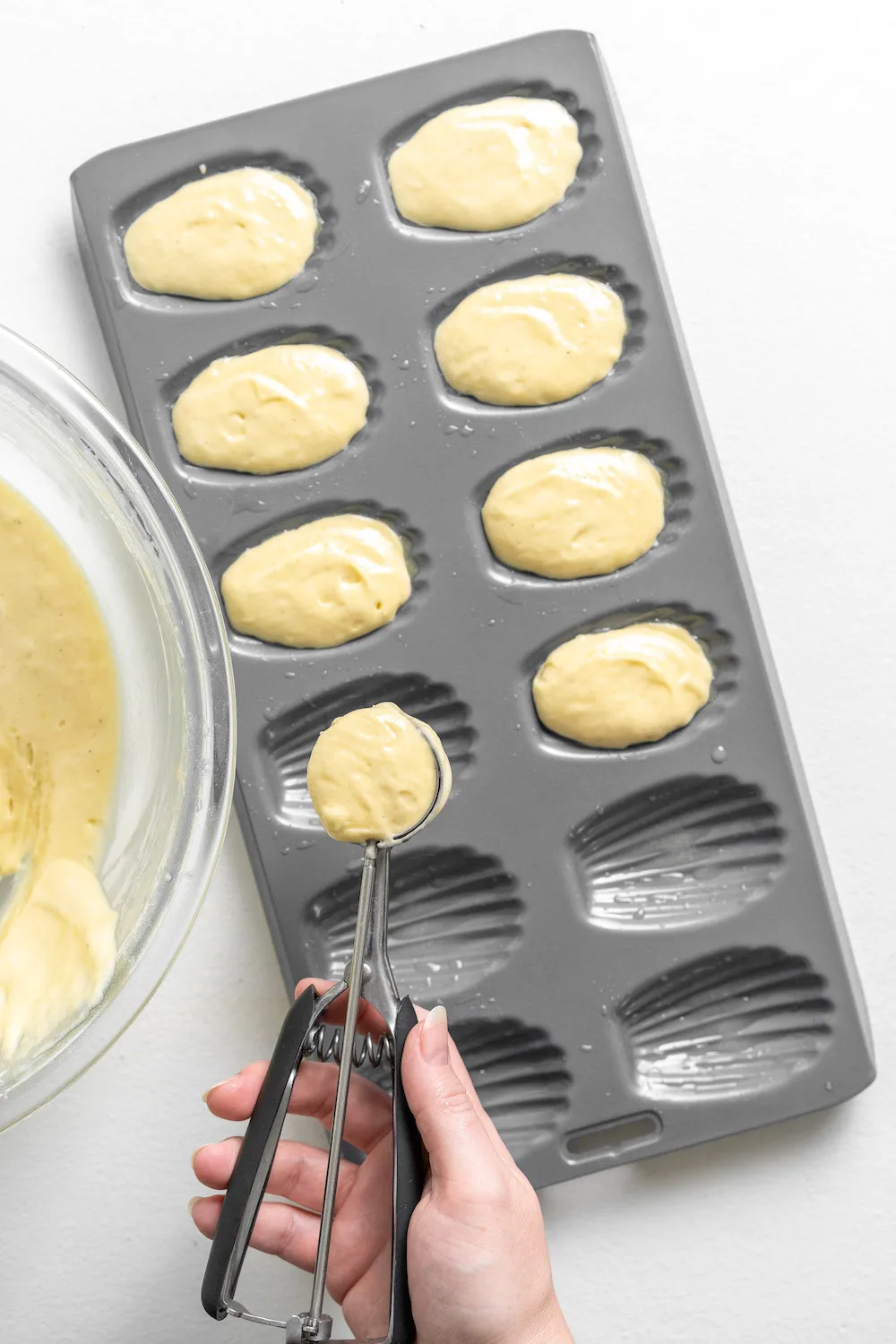 Bake until a toothpick inserted in the center of the madeleines comes out clean, about 10
minutes.
Transfer the madeleines to a wire rack to cool completely.
Once the madeleines are cooled, you can dust them with powdered sugar. Alternatively, you can drizzle melted chocolate on top or dip them in melted chocolate. If you want, top with sprinkles before the chocolate sets.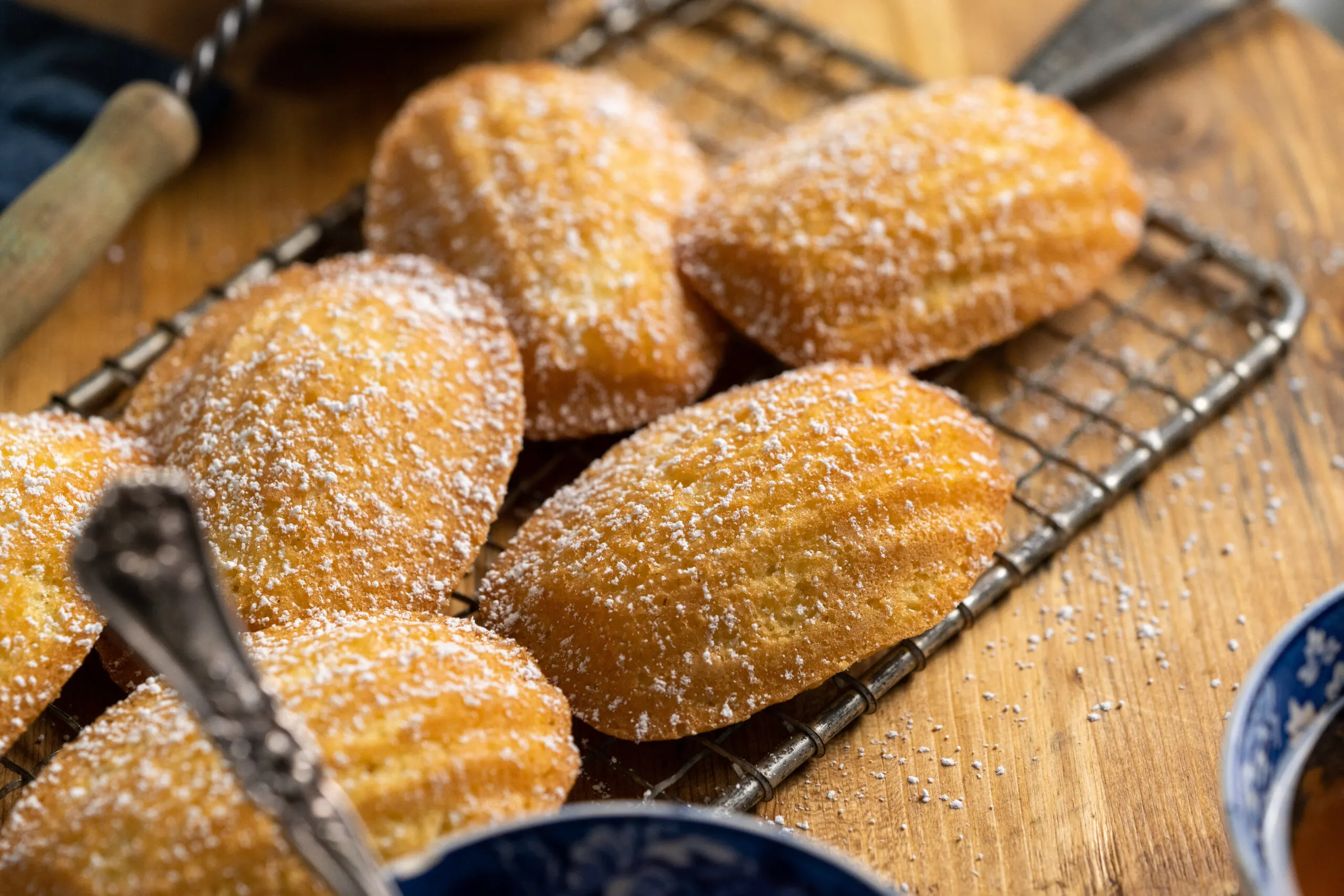 NOTES
The wells in the madeleine pan used to make these are 3 inches tall by 2 inches wide.
Notes
Optional Topping Ideas:
Powdered sugar
White chocolate
Dark chocolate
Sprinkles
Recommended Products
As an Amazon Associate and member of other affiliate programs, I earn from qualifying purchases.