One thing that I've learned about Moroccan cooking is that stepping outside of my normal comfort zone is a must. I grew up in the Midwest and the craziest spices I ran across in most of my food was paprika. Let's face it salt and pepper were really all there was. So when I ran across Moroccan lentils I really didn't know what to do.
I'd never had a lentil before!
It didn't take me long to realize that this was a good bean to add to my diet and today I love experimenting and trying all sorts of Moroccan bean recipes.
Moroccan food is naturally very vegetarian friendly. A lot of dishes don't require meat, and if there is meat it's there as an addition not as the main focus. This is one of those dishes packed with protein and flavorful. Even meat eaters won't miss the meat!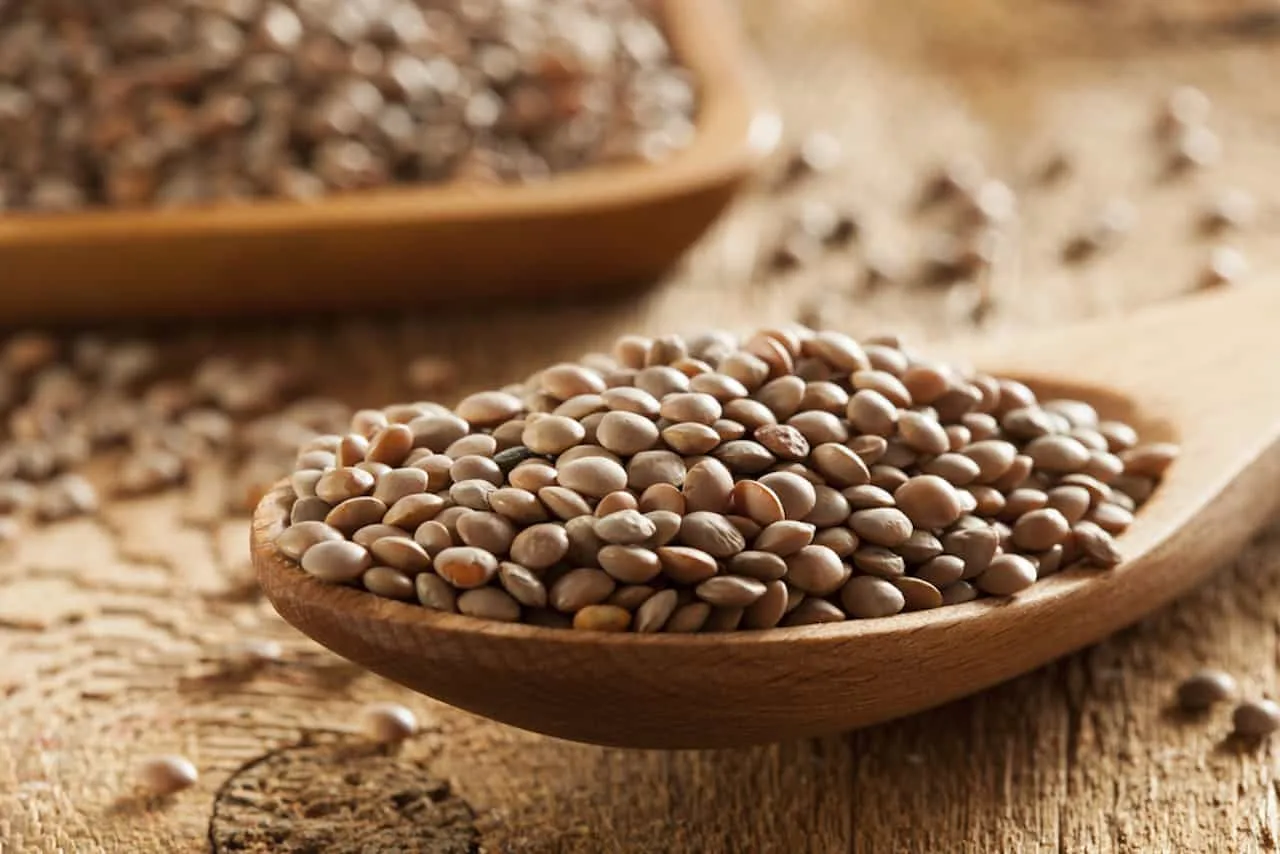 While you can make this dish starting from uncooked lentils it's also a great way to use up any leftover cooked lentils you might have on hand.
That's exactly what I did with this recipe.
I had these lentils cooked in the fridge for another recipe that I was planning to make so I threw together this dish for my husband one evening. I'll admit lentils and onions wasn't something I had thought I'd ever enjoy. But, some of my best recipes are the ones that are completely unplanned!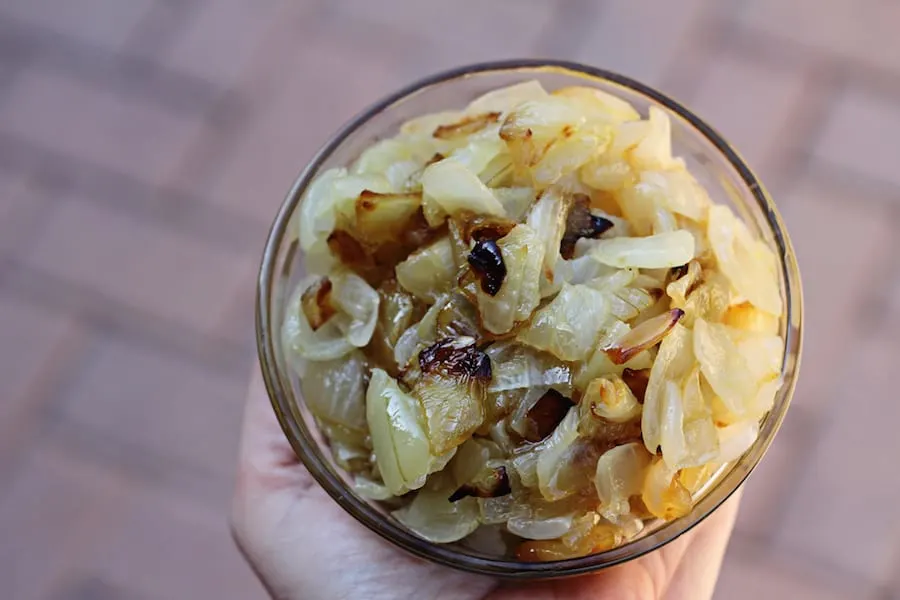 I'm going to give both versions (cooked and uncooked lentils) and feel free to do what works the best for you.
Starting with Uncooked Lentils
Ingredients

2 cups brown lentils
2 or 3 tomatoes, grated
1 tsp tomato paste
1 small onion, chopped
3 cloves of garlic,
2½ teaspoons cumin
2½ teaspoons paprika (some hot, if desired)
1½ teaspoons ginger
Pressure Cooker Instructions
Mix all ingredients and put in a pressure cooker or pot.
Add enough water to cover the lentils and a little bit more.
Cover, and cook on pressure over medium heat for 45min – 1 hr.
Moroccans eat lentils very soft. They should not have any bite they should be mushy. If you don't like yours so soft take off the heat sooner. If the lentils are still submerged in sauce, leave the top off and reduce the liquids so that some sauce remains but is not watery. Taste and adjust the seasoning if desired. Serve
Cooking without a Pressure Cooker
Add all of the ingredients to a heavy bottom pot and cover with a tight fitting lid.
Simmer the lentils over medium heat about 1½ hours, or until the lentils are tender and the sauce is not watery. (If the liquids reduce too much during cooking, add a little water to prevent the lentils from burning.)
Adjust the seasoning if desired, and serve.
These lentils are eaten by scooping up with Moroccan bread but you can also eat with a spoon.
Recipe Using Cooked Lentils
To make the sauce with 2 cups of cooked lentils.
Add 12oz crushed tomatoes to a pan along with 2 tsp each of cumin and garlic. Add 1/4 tsp each salt and pepper.
Cook for 10 minutes to combine the flavors.
Add the lentils. The sauce again should not overwhelm the lentils but be enough for a sauce. If it's too thick add some water to thin out and cook down. If it's too thin keep the heat on and reduce the liquid.
Caramelized Onion Recipe
There are a lot of methods people use to make caramelized onions but this is my preferred way.
Slice one or two onions as thinly as possible – you can use a mandolin if you have one but a knife works just as well.
In a frying pan add 2 Tbsp butter and 1 Tbsp of vegetable oil. Turn heat on low and melt the butter. Once melted separate and add the onions.
Cook on low heat to break down the onions. This can take as much as 30 minutes. You want them to be translucent and very soft. They will begin to take on an amber color. At this point I season with a little bit of salt – this also helps to suck up any moisture that might be remaining.
When the onions are at this point they're ready to be used as the topping on your lentils. If there's liquid left in the pan feel free to add that too as additional flavor.