Whenever I get the travel itch I automatically start to look for which destinations we can go with cheap airfare. Yes, this is one real benefit to living literally minutes from an airport that flies to a dozen or more destinations for incredibly cheap. But, we've been so busy with work lately that getting away for more than a few days is just impossible. Instead we have stayed closer to home, opting to visit places in Morocco we haven't been. So last month, before the temperatures in Marrakech warmed up, we went south near Agadir and spent the weekend at Paradis Plage Resort in Tagahzout.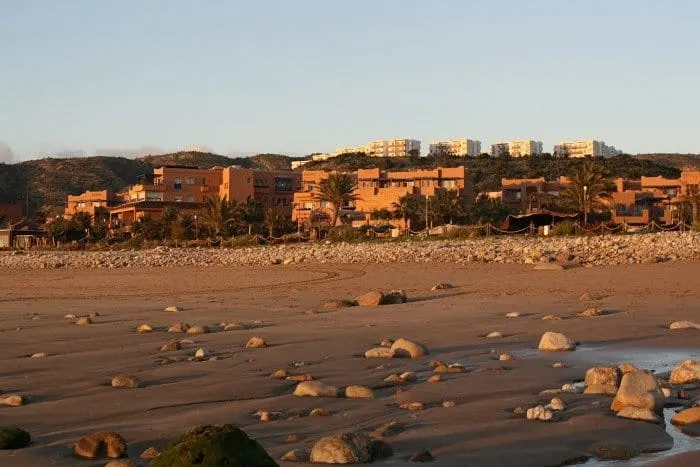 The more we travel the more I seek out unique experiences. This includes stays at hotels, resorts, or riads that transcend the sense of "just a place to sleep." This trip was meant as a way for us to relax, disconnect, and catch up on sleep. Paradis Plage is on a prime surfing beach, offers yoga lessons multiple times a day, a gorgeous spa, and has all of the amenities on-site to have a complete vacation. We were both completely impressed when we arrived and walked into our room.

The resort offers several different rooms depending on budget and traveling size. The Junior Suites are located in the main resort building and sleep two. Premium and Prestige suites are larger with separate living and sleeping areas and balconies. Villas and the luxury apartments are the largest size rooms available and can sleep up to six people. We stayed in a premium suite and were so happy with our room! We immediately opened the patio doors, relaxed on the couch and listened to the waves coming in. Pure relaxation!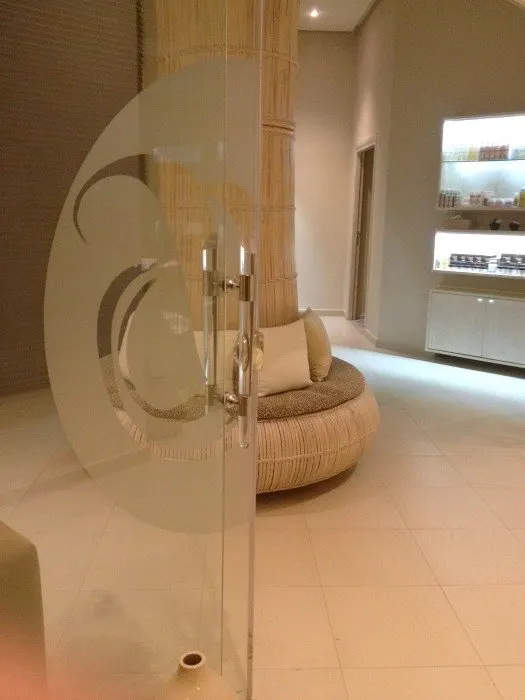 The part I truly looked forward to was the spa. I joked before we left that I was going to get a massage every day we were there (a total of three days), well as luck would have it, I did! There is a full service spa menu, and you can book individual items or a package. We opted for the two-day package that included a full Moroccan hammam experience, and an hour long massage one day and a 50 minute massage the second day. I added on an additional massage for the morning we left. It was pure enjoyment! The package is a steal for just under 1200 dirham total (about $120US). Of course if you're staying longer there's also a five-day package.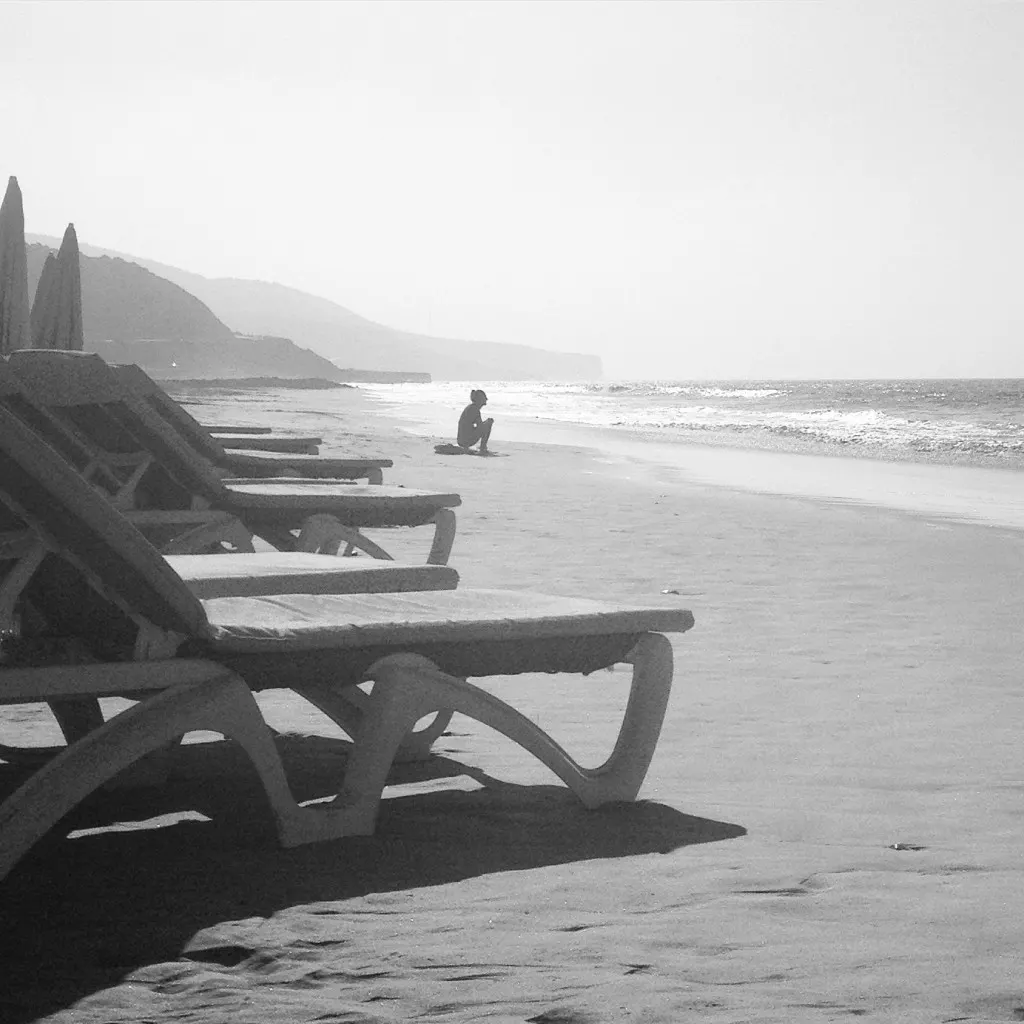 Although it was too cold for MarocBaba to attempt surfing there were plenty of people in the water. Surfboards are available to rent, surf instructors are at the ready, and there are booking packages that can be arranged ahead of time so you simply just need to show up and enjoy! Afterwards enjoy a yoga class to stretch your muscles and a surf massage before settling in for dinner.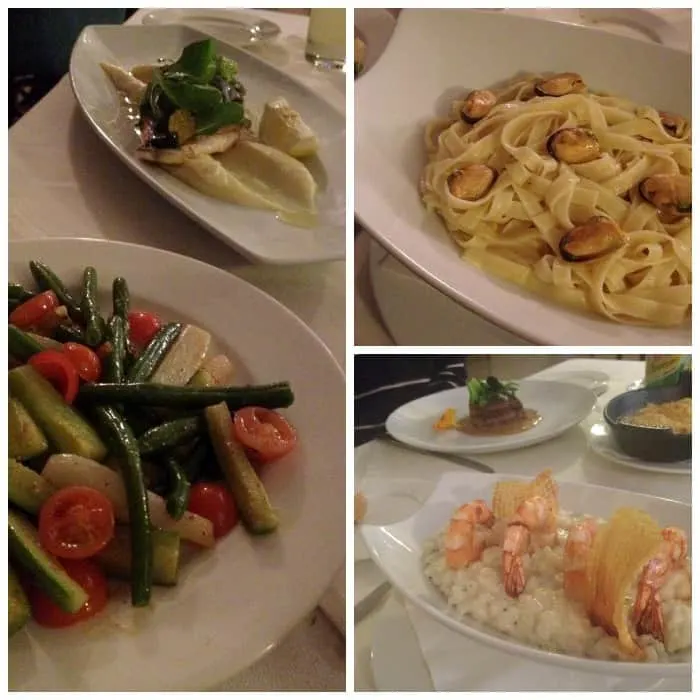 We weren't sure what we would do for dinner. Initially we were set to go into town (Agadir) or one of the grills in the next town but after having an awful lunch on our way to the resort I was determined we would eat well. The 27 is the on-site restaurant serving seasonal dishes every night. Of course seafood plays prominently on the menu but the vegetable dishes were well done and not overcooked, which sadly is the case in many Moroccan restaurants. In fact nearly all the dishes we tried were excellent. The only things I would avoid? The fried items were quite oily. For breakfast there is a huge buffet with breads, meats, cheeses, fruit, and made to order items like omelettes made on the spot.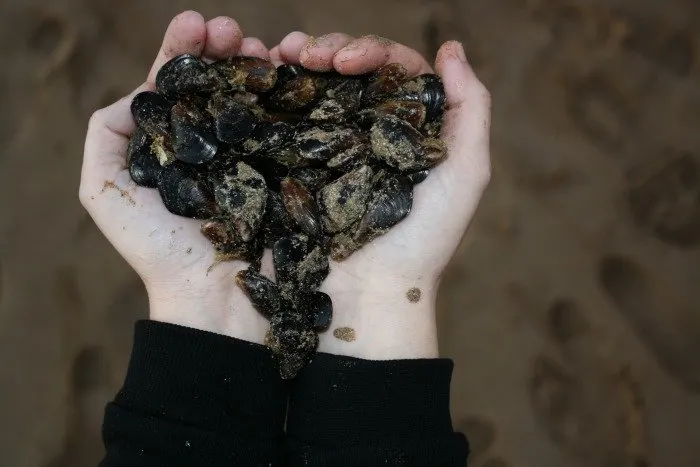 Our final night, before dinner we took a long walk on the beach. As the tide went out it revealed rocks crusted in mussels – which we later learned after asking the chef weren't much good for eating. But as we wander the rocks as the sun went down we knew we'd found a new favorite hideaway. Sometimes the best vacations are just around the corner.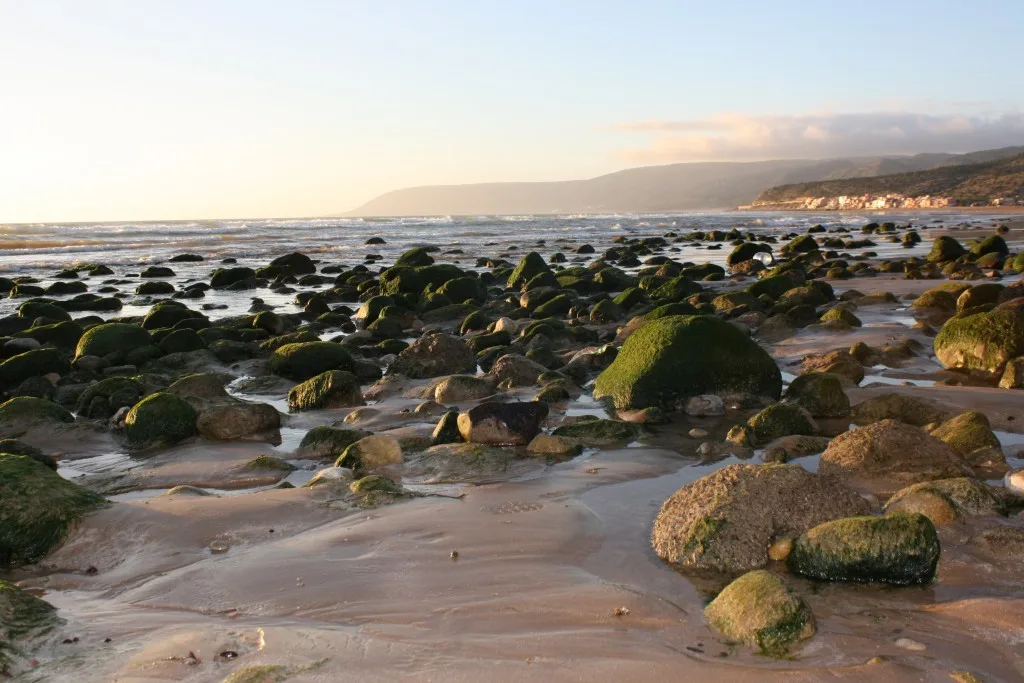 While we went here as a couple it's a great resort for families as well. We're already planning to go back with our children.
What You Need to Know
Paradis Plage Resort – Km 26 route d'Essaouira – Imi Ouaddar, Agadir
The nearest airport is the Agadir airport however driver service can be arranged from all airports in Morocco. There are limited public transportation options to the resort and a rental car is a great option, however taxis are possible. We visited in early February when the daytime temperatures were warm while evenings were cooler. Winter months are the low season though still quite pleasant compared to North American and European winters. Summer months will find the beaches full with local Moroccans and tourists.