This is a guest post from my friend Nathan of Foodie Flashpacker a fantastic guy that I met when he came on our food tour last year. He's a great writer and a kindered spirit when it comes to food travel adventures. In this post he shares the kind of moment I love to have when I travel – the human connection formed over food.
"Yes, even if he cheats, you will stay together," the Nepalese grandmother explained as her fingers expertly manipulated the dough.
"It's so different from my country," I replied.
"Different doesn't always mean better," she answered without looking up from her work. That's true, I thought as I went back to peeling garlic.
My friend and I had signed up for a cooking class in Kathmandu and spent the day learning how to make several local dishes. We left with not only new recipes and techniques, but also a better understanding of local life and the traditions and culture of a country few people ever visit.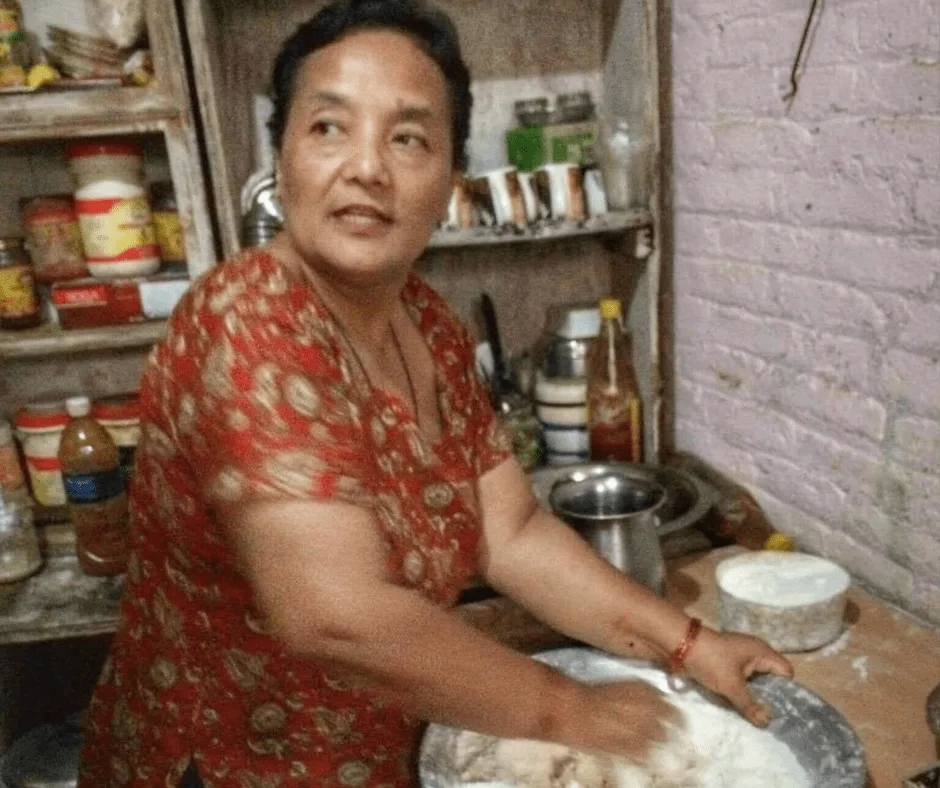 We discussed religion and politics, topics usually so sensitive you strive to avoid when meeting someone new. I could tell her religion was important to her, so I tried to avoid telling her about my lack of piety.
She also told us about her marriage and how, even if you find that your husband has cheated you, you don't divorce, because when you're married, you're married for life. She explained that the wife and the children would leave to stay with her family, leaving the husband alone.
When he had no one to take care of him, cook for him and look after the house, he would be sorry and realize his mistakes. Upon this realization, the man would promise to never stray again and the family would return.
She was surprised when I told her I had a daughter but have never been married. She said that rarely happens in Nepal and could bring shame upon the family of the daughter.
I could tell she didn't approve, but also didn't want to be rude to a guest. She did seem pleased that I had been active in raising her.
As we roasted chilies, we discussed tourism and how dependent Nepal is on the industry. She encouraged me to tell people that Nepal is safe, an opinion I genuinely found true. She explained that tourism was declining, and that, for many, it is a sole source of possible income. And all this was before the earthquake rocked the country and tourism crashed even further.
As our curry sauce simmered, she began to try to teach me how to fold the dough to make my favorite Nepalese food- the momo.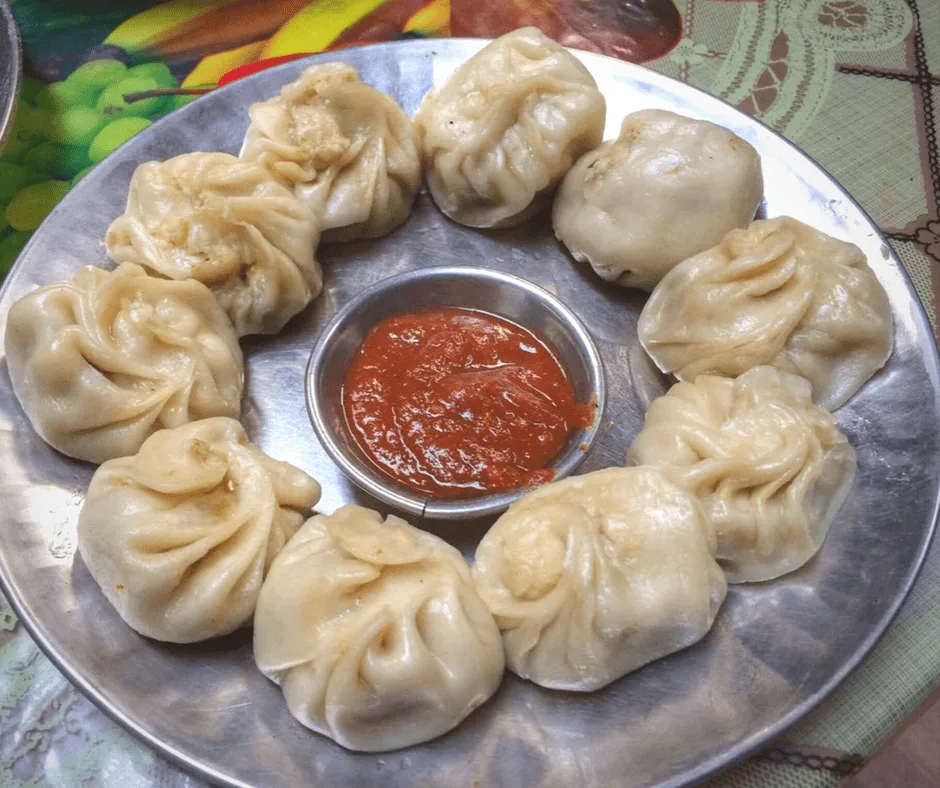 Momos are a type of steamed dumplings, usually filled with meat, widely believed to have originated in Tibet, but are now a staple food in Nepal.
She patiently helped me twist and fold the dough, showing no sign of frustration, even after I was forced to restart over again and again. As we worked on my technique, she told us how every Nepalese woman learned to make
momos. She had learned from her mother, who had learned from her mother and so on and so on.
I was intrigued as I learned how these traditions are still passed down, something I feel I'm seeing less and less now.
As the table was set and our plates filled, the mood shifted and our topics became less serious.
We discussed how great the food was, how layered the flavors were.
We laughed at my imperfect but still (barely) edible momos.
The meal felt more like we were sitting around the table and breaking bread with a great aunt or distant relative who you haven't seen in forever, but know you're fundamentally connected with.
While I stepped up my curry game that day and can now (almost) make a momo, those weren't the real lessons we learned. I was again taught the same lesson I've learned and been shown again and again on this trip.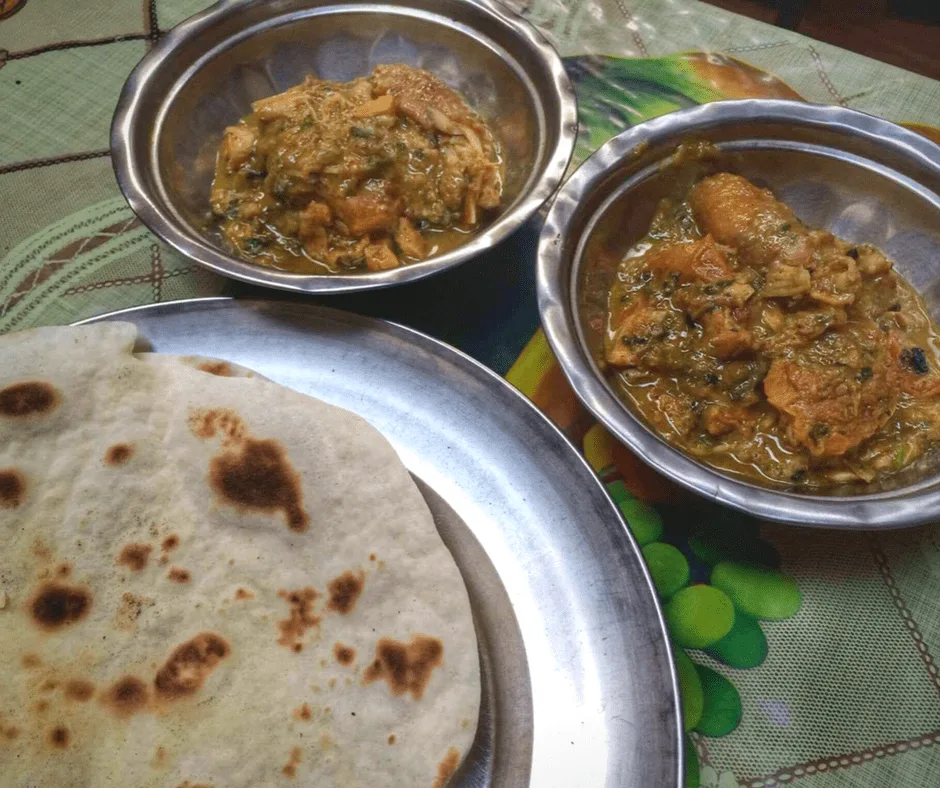 As simple as it sounds we are all more alike than we are different.
Things like politics and religion have the tendency to divide but when you remove your presumptions we're all only but a bunch of people out here trying to make it.
Trying to make the best of what we're given, trying to do more for our families and friends.
Trying to live the best life we can.
Our situations may not be the exact same or even look similar, but at our cores, we are not different.
The more I travel the more I find there are some things that are universally loved- music, babies, and food. Coming together to prepare and share meals has become one of my favorite ways to delve past preconceptions and learn more about a new country and its people.
You learn to look past what the media tells you.
You learn that a government or its policies aren't necessarily reflective of its people.
You learn stories and history that you'll never find in any book.
And sometimes, you almost learn to make a momo.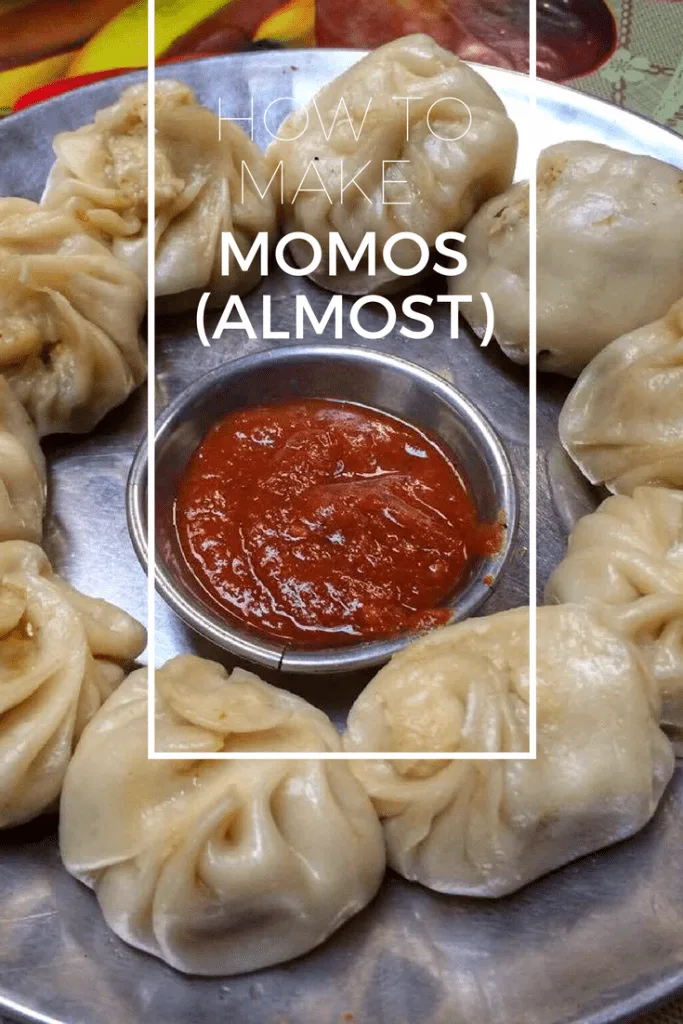 If you enjoyed this post, be sure to visit Nathan's website and follow him on Instagram where his food pictures will have you counting down until your next meal!