People regularly ask me which place that I've been I like the most. I don't really have a good answer for that. Everywhere I have been has left me with a different experience and memories. When I first started traveling I did a lot of research before arriving. I had a list of things to do and see, things to tick off. I think it's a generally very American way to travel. But that all changed when we went to Portugal last year. While the very basic arrangements were in place we had absolutely no idea what else we would see and do. I've never traveled the same since.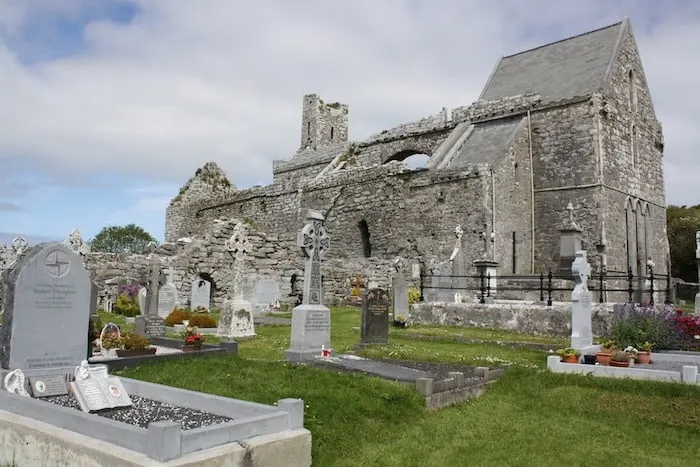 Choosing places and ticking them off a list isn't for me anymore so when my childhood best friend said she found a cheap ticket to Dublin and would I want to come to Ireland too I said sure, why not? Just like London, this wasn't on my radar. I have no Irish heritage so family ties had little allure, and as far as I knew the food was mediocre at best. The good news? All my misconceptions were proven wrong.
The beauty of going somewhere with no expectations means there's little opportunity to disapoint. Thanks to Ryanair flights from Marrakech to Dublin I had an easy (and inexpensive) flight to get there. We decided to book a guided tour through the country so that we could see as much as possible in a short time.
So what surprised me? Here are five things.
The People
Want to know where you'll find the friendliest people in Europe? Ireland. There are millions of tourists that visit Ireland every year and living in a city that is teeming with tourists I know how it can get. But the Irish people I encountered? Nearly every single person had a big smile and was happy to greet you and ask about your time in Ireland. When you travel a lot connecting with local people is a big deal and knowing people were genuinely glad to see you made a huge difference.
The Food
No, it's not all potatoes. You might be surprised to learn Ireland has some great seafood, I know I was! One of the most memorable meals I ate was at a small cafe in Dingle where I ordered a crab salad. I wasn't sure what to expect but the huge serving I was given was not it. The meat was sweet and delicious. If you drink, then Guinness must be your drink of choice because you'll never have it elsewhere as good as in Ireland.
The Scenery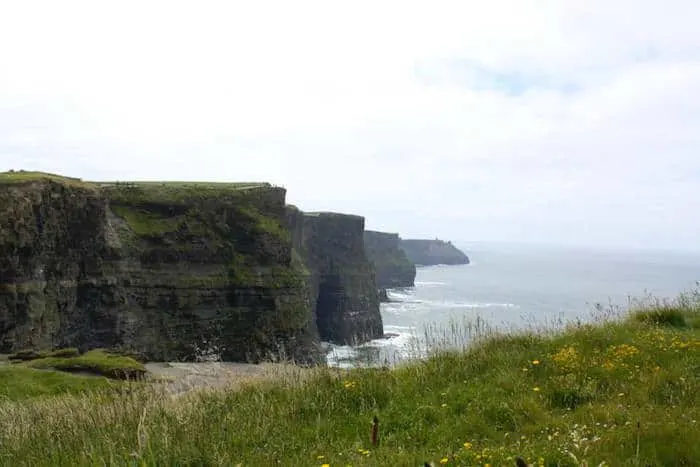 This probably isn't a surprise to many but I was utterly captivated by the rolling hills, craggy steepes, and coastal waters. Ireland is a small country and it was constantly changing – in a good way. We were very fortunate that it barely rained the entire time we were there. So we were able to soak up all the green scenes. Our visit was in early June and I think it's a good time to visit as there weren't an overwhelming number of tourists and the weather was nice, though a jacket was still in order.
The Irish Language
Want to hear a hauntingly beautiful language? Irish it is. I feel terribly ignorant saying this but I really didn't know Irish was a language unto itself. It's like no other language I've heard and when sung has a meloncholy tone that usually matches the mood of the song. Irish was banned for a long time and was almost lost but today parents and schools are doing what they can to teach and hang onto their linguistic past. Of course, everyone also speaks English so you'll have no problems communicating.
A few Irish words you should know before you go;
krak – it means fun and is a must in Ireland!
failte – welcome
salinte – a toast; it means to your health
The Painful Past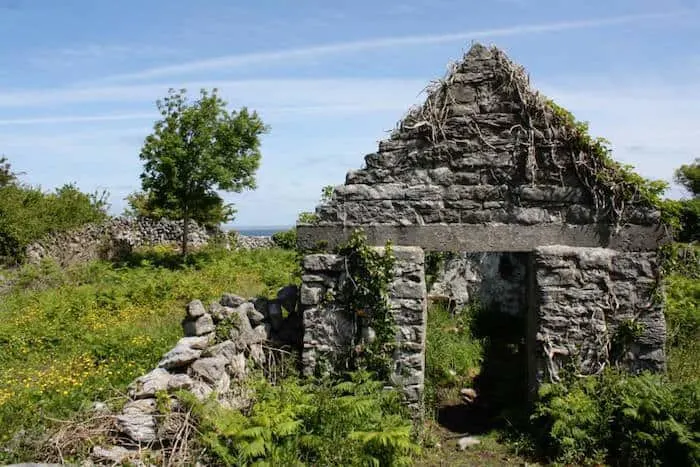 Every American schoolchild grows up and learns about the Irish Potato Famine and the subsquent immigration of millions of Irish immigrants to the United States. (There are something like 25x the number of Americans that claim Irish ancestors today than people that live in Ireland). But, the tragedy of this event and so many others are dutifully remembered through famine houses that you will see all over the country. The homes are now shells but the story is when families died or left their homes were left as they were. Even today it's not proper to walk into a famine house, you can look from the outside but not cross the threshold. Equally tragic is the story of the English occupation of Ireland. If you speak to any Irish person about these periods of history you can see the pain in their eyes and faces.
These were just a few of my observations of Ireland. Check back in a few days where I'll have another post about where I actually went, what to see, and what you might want to skip – as well as the pros and cons of booking a group tour.
If Ireland was never on your must-visit list, add it now!