Moving overseas is a HUGE undertaking. It can be stressful and expensive but I found it was one of the most rewarding things I've ever done. Following your dreams and relocating to a new country challenges you in so many ways – you are doing something many people only talk about – but the outcome is that you end up having incredible new experiences, amazing new friends and more confidence to tackling whatever comes your way in life.
How to move to a new country
Moving to a new country can feel massively overwhelming. The trick is to break it down into small steps that you can tackle one at a time. The idea of picking up your life and moving it hundreds or thousands of miles away can feel daunting, but there are really just a few main steps to the process.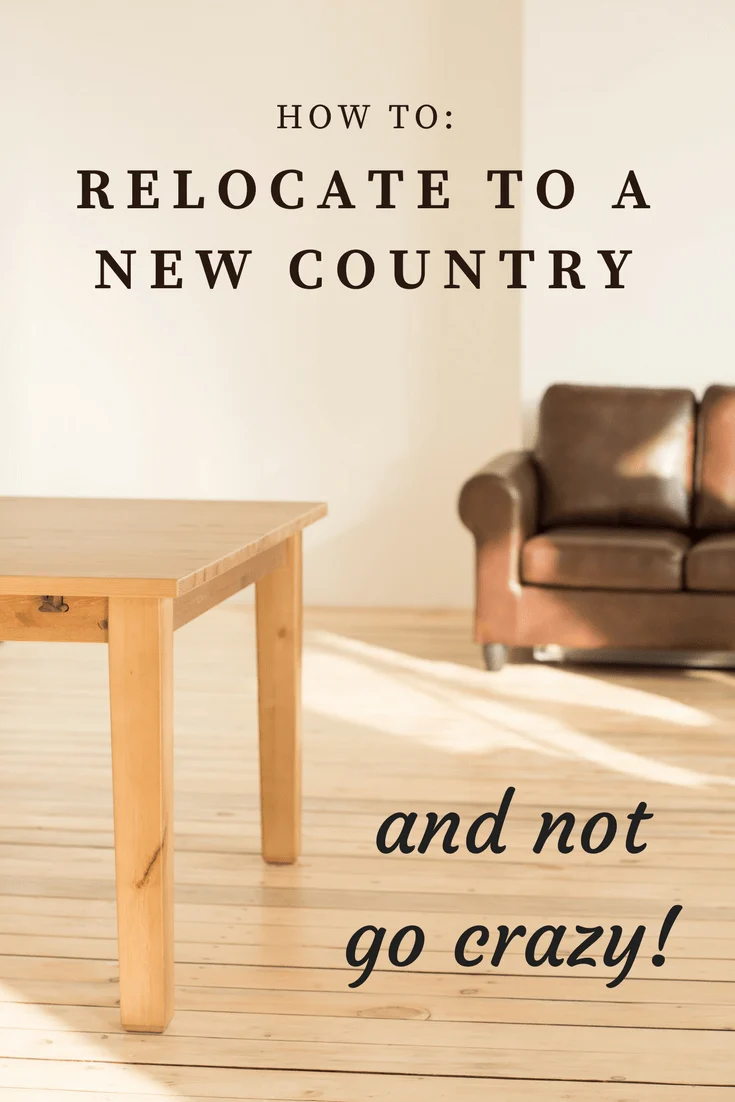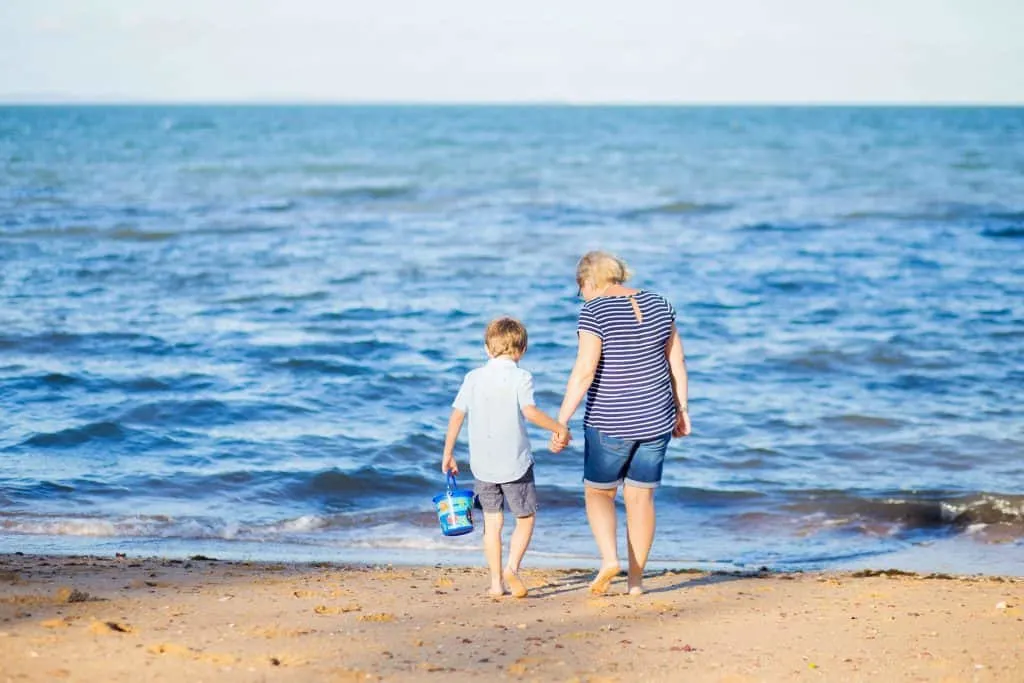 The main steps to moving abroad
The first step is to make sure you are eligible to move. Most people spend time trying to decide if they actually want to move first, but that is a waste of effort if you haven't checked that you CAN actually move to your chosen country first.
Are you eligible to relocate?
Find out the visa requirements of the country you want to move to.
Do you meet the country's entry criteria?
Is there a pathway for you to stay long term or permanently if this is what you want?
If there are different types of visas, spend some time doing detailed research into what each offers (some can give you quick and easy ways to get into the country which makes them sound appealing, but they could come with limitations that could end up costing you more money in the long run, so be sure to think about the big picture over the next few years, not just the immediate future). It can be a good idea to speak to a migration agent at this stage to check that moving is a viable option for you and get their advice about the best visa for your needs.
If you are eligible, the next thing you need to do is consider your finances.
Think about how much the move is going to cost you.
Are there any tests you need like an English language test or skills assessments that add expenses to your moving budget?
Do you have the funds to cover the moving costs and to support you and your family while you get settled and find a job?
Consider how you will fund your move – will you be selling your house and car?
Do you have any savings or other assets?
Can You Afford the Move?
Moving abroad is expensive; there are so many costs to factor in. Here are some of the things we had to budget for when we moved to Australia:
visas,
migration agent fees,
English language test,
medicals,
flights,
police checks,
shipping,
insurance for us and our belongings,
flights,
taxis,
car hire,
temporary accommodation…
Our main relocation fees came to £18,500 for our family of five just for those things alone, not counting buying cars when we arrived, replacing car seats, buying some new furniture, transferring our driving licenses, paying a bond for a rental. You need to make sure you are in a position to move and support yourself, and if you don't feel like you are there yet, put a plan of action in place to get there with a time deadline on it.
It's at this stage, when you know you are eligible to move and you have the finances in place, you can go through the decision making process to work out if it is what you really want. Focus on making the decision – compare your lifestyle options, think about the pros and cons of staying where you are versus moving, think about how you will feel in ten years if you don't make the move. There are lots of decision making techniques you can apply to help you decide if the move abroad is right for your family.
If you are still feeling stuck on making a decision, this post includes a downloadable list of decision making tactics that can help.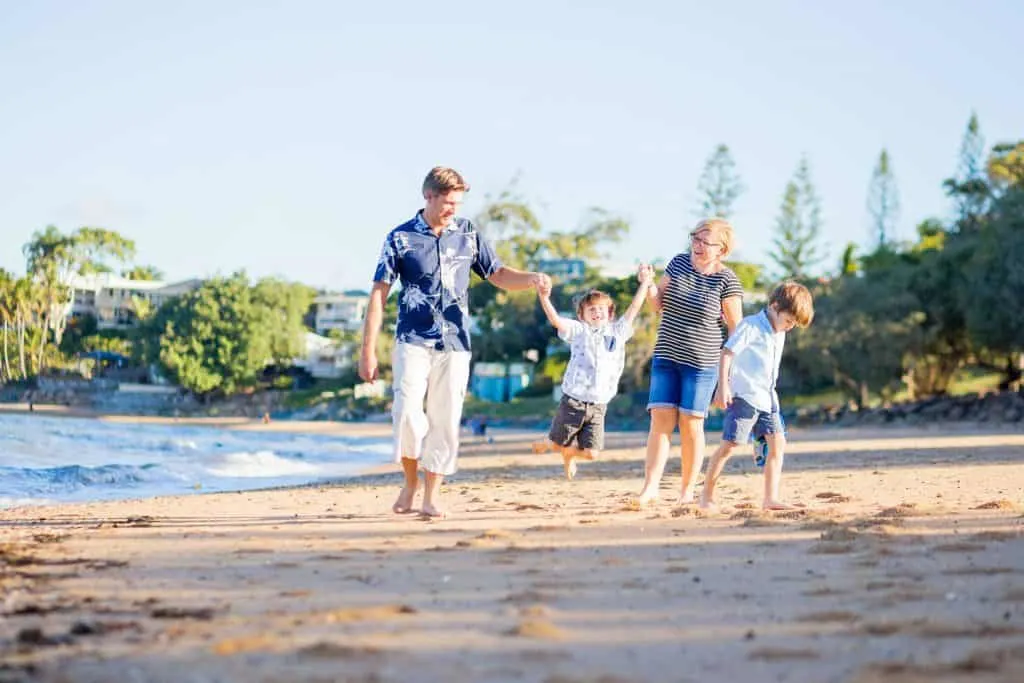 We Want to Move!
If you have come to the conclusion that you do want to move, then the next step is to make it happen! There is a lot of admin from this point on, but just take it a step at a time. Keep a notebook just for your moving admin and write everything down! Spend time in Facebook groups and in forums asking questions. If you can, only use services that have been recommended to you, always search for recent reviews and do your research. Try to find a moving checklist for the country you are moving to so you can work through everything like organising shippers and pet movers, closing down your bank accounts and getting your new life set up ready.
Should you leave your old life behind or keep the door open?
I believe that if you want to make a permanent life in a new country, you need to go for it 100%. We felt it was important to sell our UK home and put all of our effort into our new life instead of keeping one foot in two countries. I think selling everything and having a leaving party to say goodbye to our friends and family gave us closure on our old lives which helped us to focus on the future instead of always looking back and keeping our options open. I know other people who have kept UK assets as an investment and I think that can work, so long as you aren't just keeping it as a fall back option. It's all about your attitude!
Top tip to make moving abroad easier
Find someone who has made the move before you and ask them about the experience. If you don't know anyone, ask your friends if they know anyone who has moved there.
There are lots of Facebook groups to help people move abroad (including mine if you are moving to Australia!) – you will be able to find groups aimed at the specific country you want to move to. This is a great way to get support and start to build a friendship network too.
Final Advice
The main advice that I always give people is this: if you are eligible to make the move, and you want to do it and you can afford to do it, NOW is the time to do it. Visa rules change all the time. I have seen too many people miss out because they didn't take action and I really hate the idea of people having to live with regrets. If you are seriously considering moving abroad, get focused on working out of the move is right for you and if it is – go for it!
Today's post is a guest post from Karen Bleakley, founder of Smart Steps to Australia – a website that helps families move to Australia without the stress. She moved from Hampshire in the UK to Brisbane, Australia in 2014 with her husband, four-year-old-twins and two-year-old. They didn't have any family in Brisbane and although they'd travelled around Australia for a few months before having kids, hadn't spent any time in Brisbane. Most people thought they were slightly crazy. But they knew if they didn't do it while we had the chance, they would regret it.
Karen Bleakley is Founder of Smart Steps to Australia, a website that helps families move to Australia without the stress. You can find Karen on Facebook, Instagram and Pinterest