What do you do when you're searching for quince fruit recipes and keep running up against recipes that use quince paste? First you need to know the difference.
Quince paste sometimes called membrillo or quince cheese is very popular in Spain, France and several countries in South America but you can find it in many places across the world. It is typically paired with cheeses or used in desserts. Quince fruit is very high in pectin so making this really just requires time and a few ingredients.
The best way to make quince paste it is to buy it. Honestly!
I had started the idea of this post with walking you through the step by step of how to make it yourself at home but halfway through the process realized this is one of those recipes that is not cheaper to make, requires a lot of time (seriously part of the process requires you to stir the pot for 90-120 minutes. I don't know about you but I don't know many people with the time for that.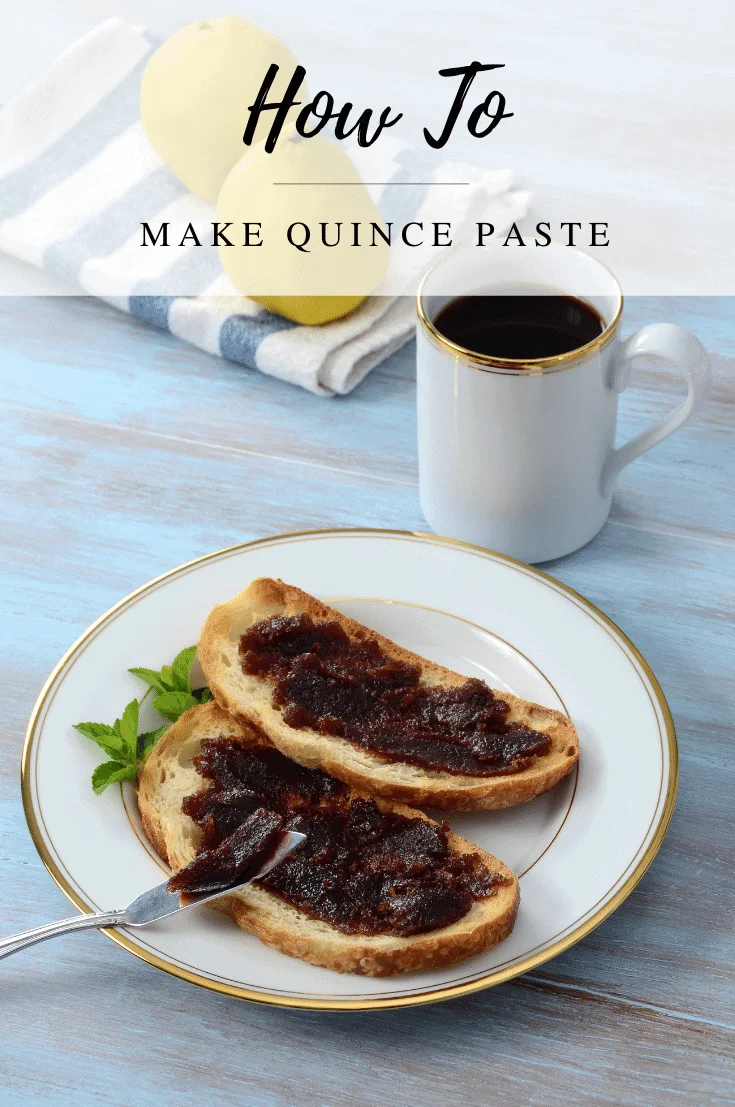 But that's just the start! You also have to cook the paste in a very low oven for 6-8 hours and then leave it to cool.
See what I mean?
So instead of spending nearly 2 days to make this, I would highly recommend buying it instead. Here are a few to try!
Brindisa Membrillo Quince Paste
If you still really, really, really want to try making your own quince paste then I found a few recipes that will walk you through it step by step.
Membrillo from Simply Recipes
Sweet Quince Paste from Daring Gourmet
Italian Quince Paste from ITALY Magazine