I love having a nice bath, but even more, I love giving the gift of a fun bath experience. These cute succulent bath bombs are the perfect addition to a relaxing soak in the tub.
This is a great craft to get behind, whether you love DIY projects, or are just (pardon the expression) getting your feet wet. These bath bombs really are adorable and you can enjoy them as often as you like, but you can seriously whip up a big batch of these in no time and have lots of gifts ready for the holiday season or any Moroccan themed party.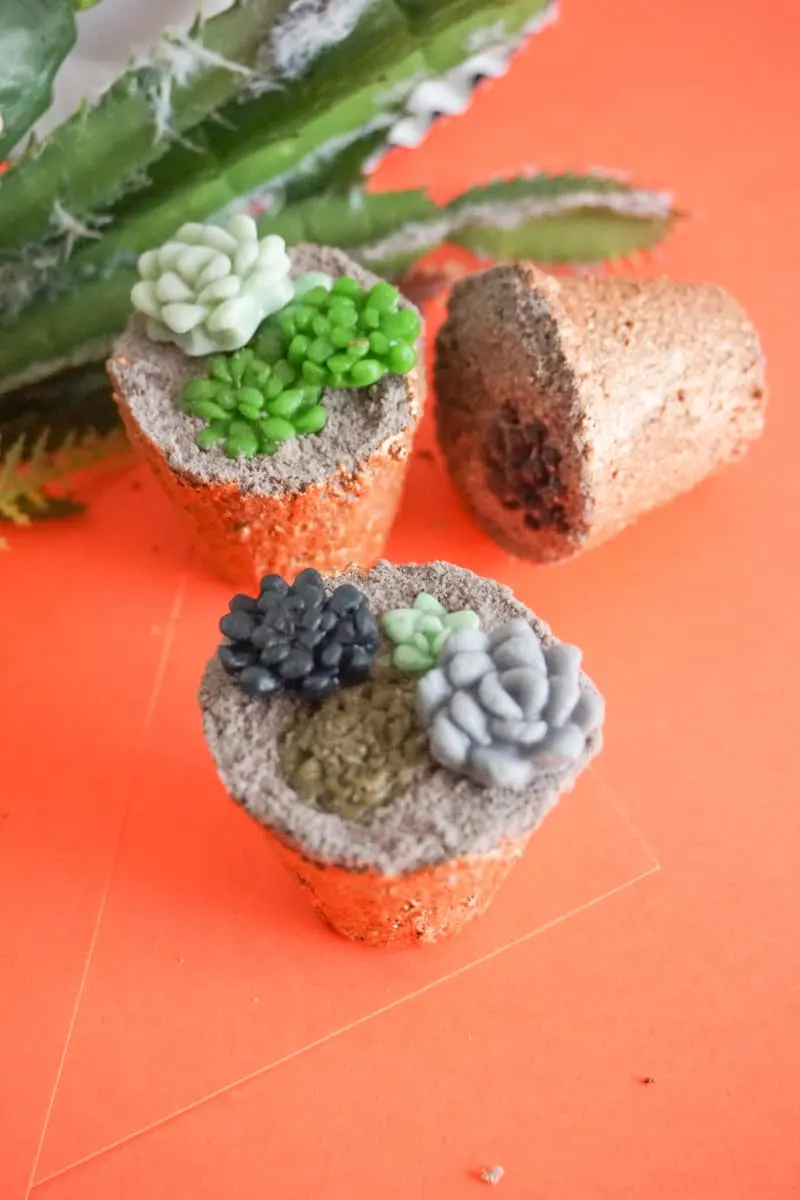 It's because of their adorable succulent appearance that these make such a nice present for somebody who values their self-care routine. The trick is to use sprinkles, which I'll show you how to get below. Plus, I have a genuinely fantastic secret: These succulent bath bombs are SUPER easy to make.
That's right. This no-fail bath bomb recipe with mini fondant sugar succulent sprinkles is practically as simple as making a cake.
You're one huge step toward bringing the desert into your bath if you're into that sort of thing. These bath bombs add some desert appeal even when you aren't using them. They look like little potted succulents decorating the edge of your tub. I was thinking desert when I used coconut oil because I was going for a particular scent, not realizing that it makes more of an island vibe than desert. Aloe would be a good substitute if you want to go the extra mile on theming.
Sure this isn't an authentic style Moroccan art and craft activity however it definitely gives off that Moroccan feeling!
DIY Tools and Supplies Round-Up
If you decide to take this craft further by bringing more of the desert into the mix, I'd love to know what you came up with. Leave a comment with your substitutions and additions below. If you're not ready to assemble all the required items just yet, make sure you pin this post so you can easily find it later! If you're ready to get going, gather up your supplies, and let's make some succulent bath bombs!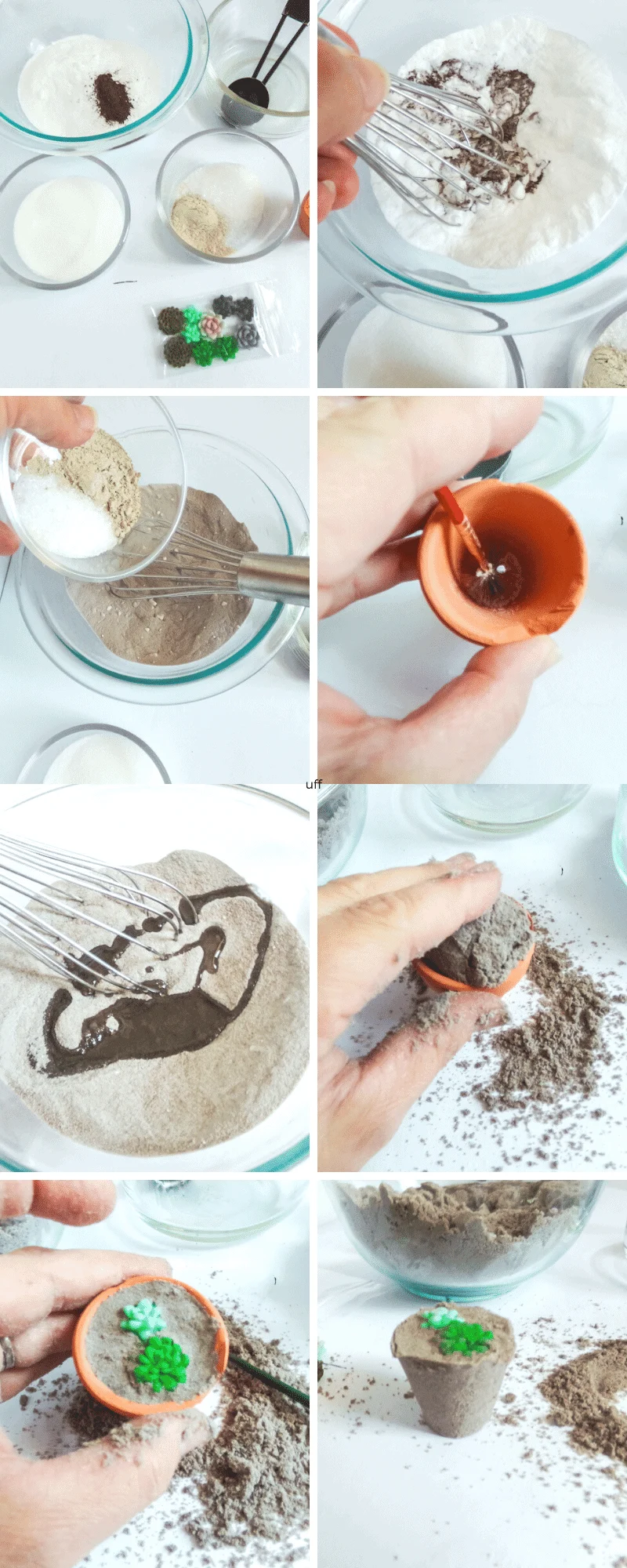 Yield:

4 bath bombs
Succulent Bath Bombs
Tired of paying for expensive bath bombs? Why not make your own desert inspired succulent bath bombs with this simple craft.
Materials
1 cup baking soda
1/2 cup citric acid
1/2 cup cornstarch
1/4 cup epsom salts
2 tbsp melted coconut oil
1/2 tsp essential oil blend desired (or coconut flavoring oil, since that's what I wanted--this is what I used
2 tsp rubbing alcohol
1 tsp brown mica powder
10 succulent sprinkles
For finishing:
¼ tsp rubbing alcohol
1 tsp gold mica powder
Instructions
Whisk together the baking soda, citric acid, cornstarch and Epsom salts.
In a second bowl, combine the melted coconut oil, essential oil blend, and alcohol together, mixing well.
Add liquid ingredients 1 tsp at a time to the dry ingredients, mixing it together slowly so as not to start the fizzy reaction.
To the bath bomb mixture, add in the brown mica powder and mix well. If you want more color, add some additional mica powder in 1 tsp increments.
Dust the bottom of the terra cotta pots with cornstarch.
Immediately pack the pots full of the brown mixture.
Press 2-3 succulent sprinkles into the top of each pot.
Allow the bath bombs to rest in the pots for up to 24 hours before gently tapping the side of the mold to release the bombs.
Combine the alcohol and gold mica powder and paint the outside of each bath bomb.
Allow this to dry (about 1 minute).
Use your bath bombs immediately or store in an airtight container until you're ready to use!
Recommended Products
As an Amazon Associate and member of other affiliate programs, I earn from qualifying purchases.