When you're planning your trip to Morocco, you're bound to hear (and read) a lot about Tangier. The city is an important port that connects Morocco to Southern Europe, welcoming dozens of ferries to its shores every day. But Tangier is much more than a stopover town. Perched on Morocco's northern Mediterranean coast, Tangier is an uncontrollable blend of European, African and Arab influences.
Visiting Tangier as a family promises to be one great adventure. From exploring the ancient medina to enjoying a sunny day at the beach, you'll find plenty to keep your little ones entertained and excited while in Tangier. But, at the end of the day, I know how important it is to find an excellent place to rest. So let me give you a hand and offer you my suggestions for the best family-friendly hotels in this charming coastal town:
Dar Nour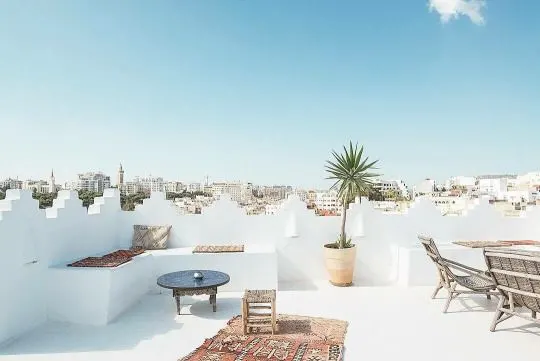 The oldest guesthouse in Tangier, Dar Nour will easily become your home away from home in Morocco. This charming riad offers fun for the whole family with guided tours organized by the friendly staff. Its stylish guest rooms are individually decorated with a selection of traditional Moroccan art and children under 8 can stay for free. Dar Nour also offers a hearty breakfast on its rooftop terrace, which you can enjoy with a panoramic view of Tangier stretching from its medina to the bay.
El Minzah Hotel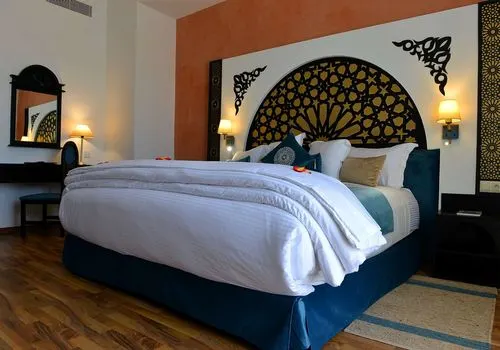 El Minzah is a five star hotel in the medina of Tangier and features air conditioned rooms and an outdoor swimming pool. The hotel also has two on site restaurants and a bar. Multiple room layouts are available including adjoining rooms for groups traveling together.
Kasbah Rose
A boutique hotel located in the kasbah of Tangier this riad/ bed and breakfast features five rooms each with a slightly different configuration. This location features of mix of modern comforts and traditional Moroccan design.
Chellah Hotel Tangier
Nestled in the heart of Tangier, Chellah Hotel beautifully combines a contemporary décor with Moroccan motifs to create an affordable and family-friendly space. You'll be within walking distance from the local markets and the medina, making it super easy to explore the best of Tangier on foot. But when you need a comfy corner to relax, you can always return to your air-conditioned poolside room or grab a bite on the dining terrace. Bonus tip: children under 2 stay for free when using existing beds!
Hilton Garden Inn and Suites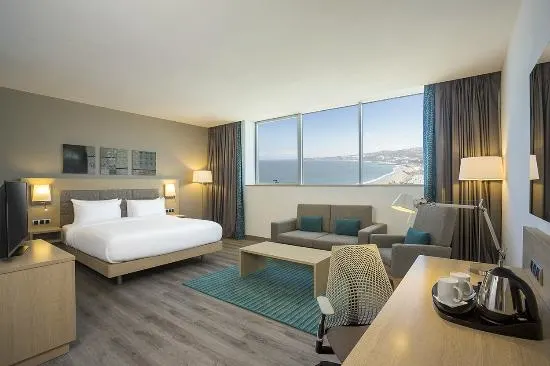 This hotel is located very close to the main train station in Tangier, the port of Tangier and the Corniche and beaches giving you easy access to everything. It's also possible to walk to the medina and kasbah area. As an added bonus it's right next door to the Tanger City Centre mall. They offer a large, breakfast and very spacious rooms.
Tangier is one of Morocco's largest northern cities and a true multicultural hub. Wander through the vibrant souks, explore the historic Kasbah or grab a bite at one of the many cafés in town. And at the end of the day, when you need to rest, you know you can relax in one of these incredible family-friendly hotels in Tangier.
Need some more ideas? You'll want to know what to do in Tangier when you visit with kids!