There are always a few holiday memories that tend to stick with us. Whether it's a trip to grandma's house for Thanksgiving dinner or Christmas morning at your house, complete with pancakes and hot cocoa these memories are what make holidays so special.
For me, spritz cookies are an instant trip to Christmas memory lane. Every year my great grandma, and then my mom would make dozens and dozens of these cookies. Every shape was made with different colored dough and sugar sprinkles. My mom stil
l uses a circa 1980's cookie press to make them!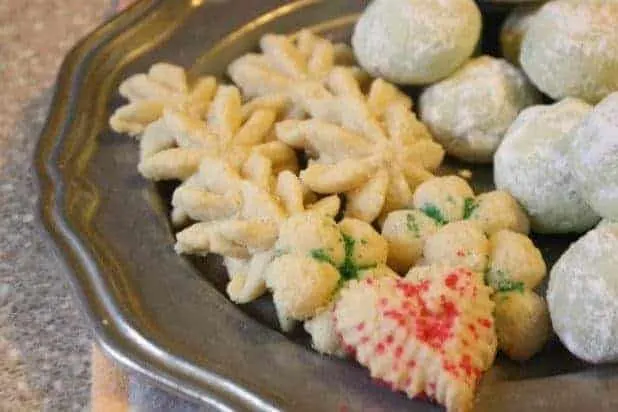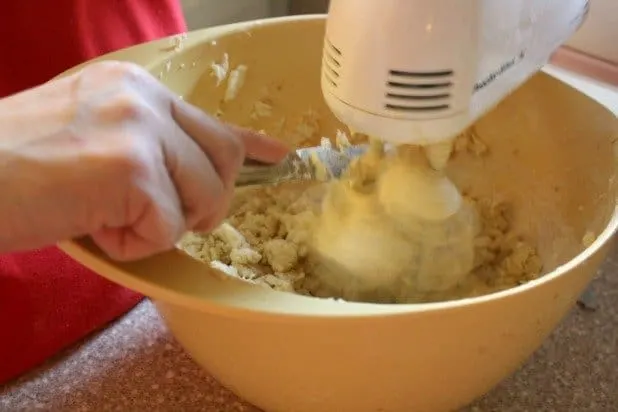 Once a year the dough press would make it's appearance along with big mixing bowls, almond flavoring, and lots and lots of sugar sprinkles. We'd whisk up batch after batch of dough, and continuously rotate adding cookie sheets to the oven and baking the spritz until they were just done. See, they had to have the perfect consistency. Not crunchy – still soft. I rejected all crunchy cookies!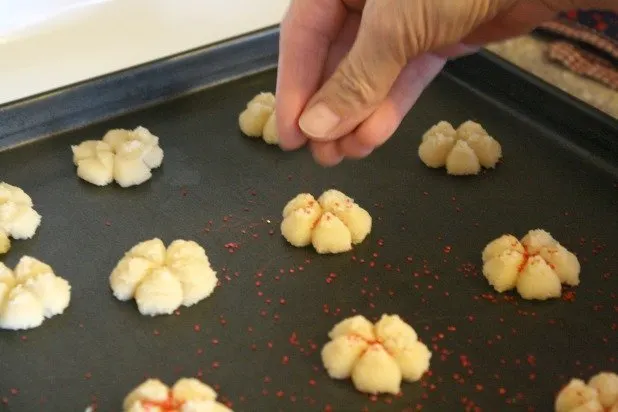 One day when I was home in November, my mom and I decided to make cookies, since I wouldn't be home at Christmas this year. Spritz were clearly on the "to-make" list. I even managed to bring some back to Morocco for the kids before eating them all myself.
I really love these cookies because they're so easy to make and keep in an air tight container for 2+ weeks – or freeze them and they'll stay even longer. This recipe is from my mom, who got the recipe from my great-grandma. Enjoy our family recipe!
These cookies were always a part of our Christmas celebration. Just the smell of the dough brings me back to childhood. You can't eat just one!
Ingredients
1 cup butter, softened
1 cup sugar
1 egg
2 tsp vanilla extract
1 tsp almond extract
2 cups flour
colored baking sugar
Instructions
Preheat oven to 375F.
In a large bowl, cream together butter and sugar with a stand, or hand mixer.
Add the egg, vanilla and almond extract and continue beating.
Lastly, slowly add flour, mixing to combine everything together well.
Use a cookie press to press dough onto cookie sheets. The cookies will not spread so it is ok to place near each other. If you don't have a cookie press, the dough can be made into any shape.
Sprinkle with colored sugar before baking (optional).
Bake cookies for 10-12 minutes until just set. Allow to cool on a cooling rack.
Refrigerate unused dough, covered, until ready to use.
Recommended Products
As an Amazon Associate and member of other affiliate programs, I earn from qualifying purchases.