Savory breakfast or brunch foods are my favorite types of meals. I have never really been someone who would go all in for a giant plate of pancakes or take down cake with breakfast. But, give me some olives and cheese (plus of course a ton more) and I am one happy little clam.
These quiche tick all my boxes and they're great either hot or room temperature. So when you start to think back to school they can easily be tucked into lunch boxes! These are crustless quiche so they're also gluten-free. Finding foods in our house lately that everyone can eat and enjoy has been a chore – so I'm thrilled these were a hit.
They also make for a super simple appetizer for a Moroccan Thanksgiving meal!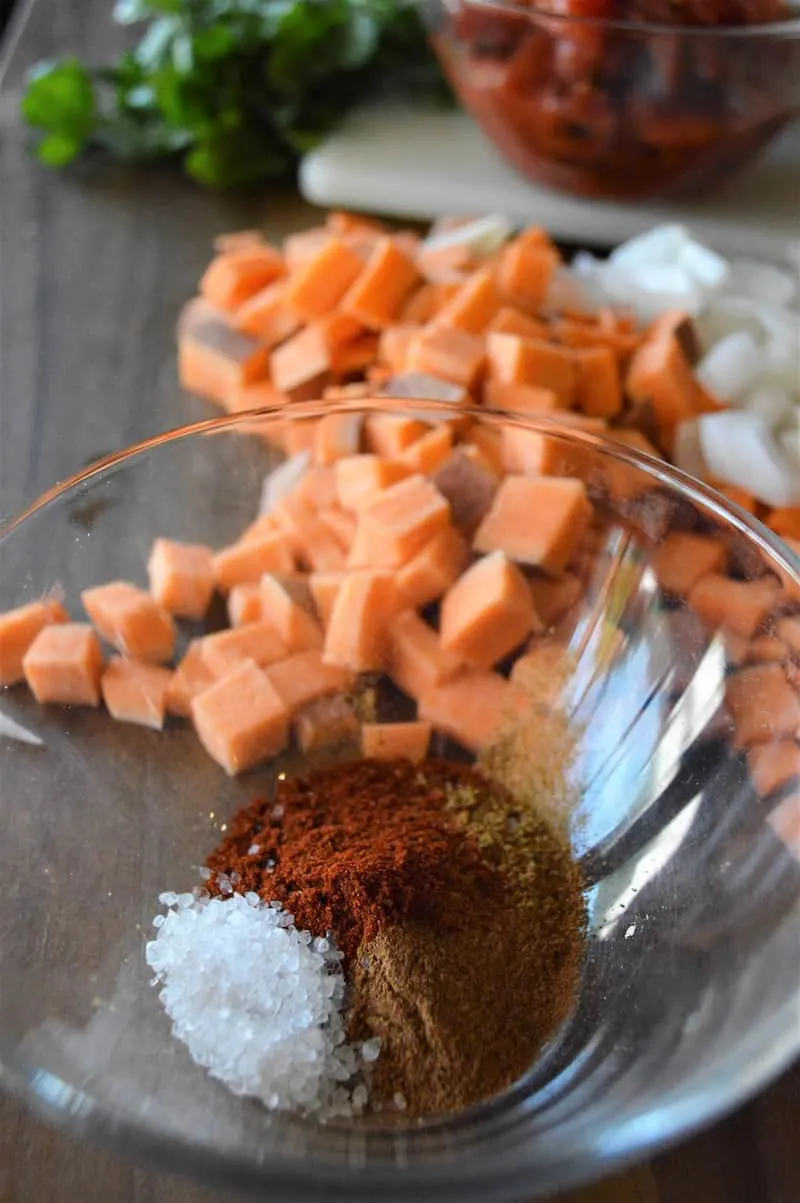 This is in no way, shape or form a traditional Moroccan recipe however the spices that are being used certainly evoke those feelings. The addition of the smoked paprika makes me think of Spain and adds some balance to the sweetness of the potatoes.
You can use either type of sweet potato in this recipe. In Morocco we typically get white sweet potatoes not the orange ones pictured here. It makes no difference which are used you just may need to adjust the cook time. Of course if sweet potatoes aren't your thing you can use regular potatoes in this. I might grate in a little bit of carrot if using regular potato just to add a little sweetness.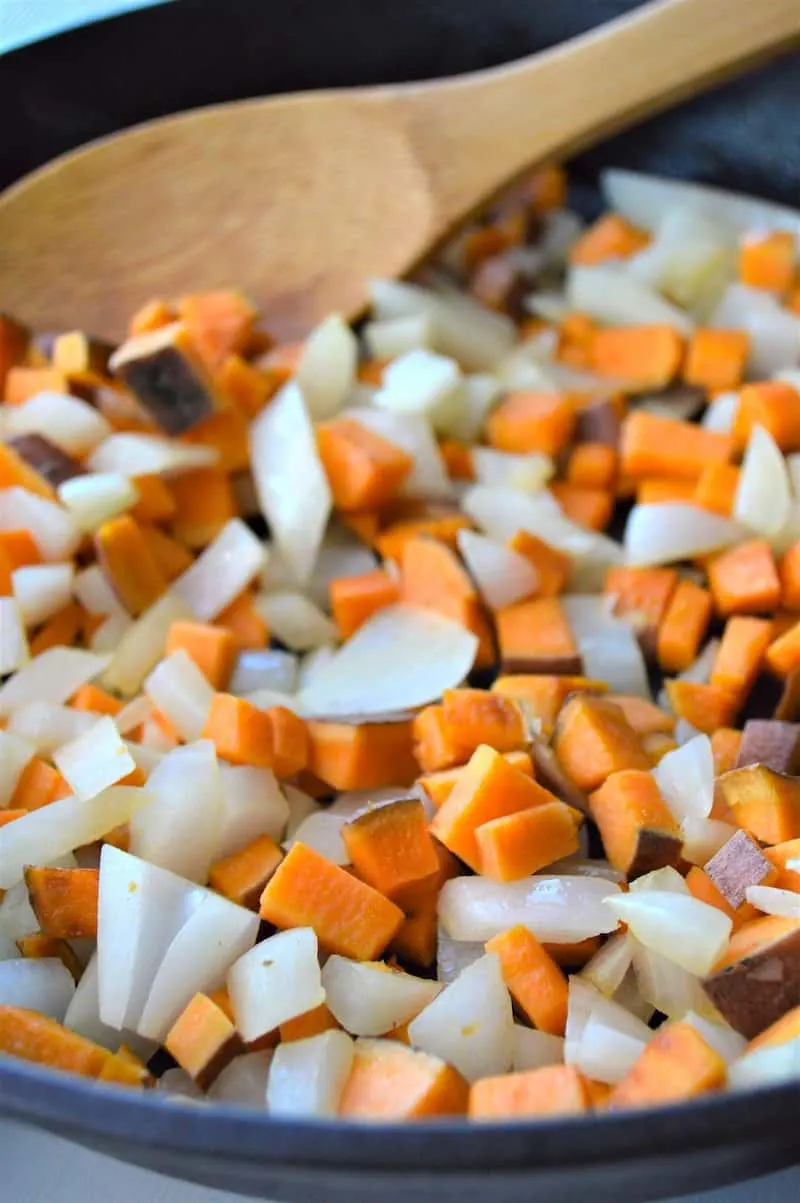 Whip up these gluten-free savory quiche for your next breakfast or brunch get together.
Ingredients
1 ½ cup white onion- chopped
1 ½ cup sweet potato- chopped
1 cup fire roasted tomatoes (or regular)
⅓ cup fresh cilantro
6 eggs
1 tsp cumin
½ tsp cinnamon
½ tsp smoked paprika
½ tsp salt
2 Tbsp oil (olive or vegetable)
Optional topping: goat cheese
Instructions
Preheat the oven to 380 degrees F.
Chop the onion and sweet potato. You will want the pieces of sweet potato to be roughly the same size. The smaller you make them the faster it will cook.
Saute onions and potatoes in a large skillet with oil, until sweet potatoes become slightly tender. (Do not completely cook the sweet potatoes. They will continue to cook in the oven.) Allow to cool.
In a large bowl, whisk together 6 large eggs and add sauteed onion and sweet potatoes.
Stir in the fire roasted tomatoes, cilantro, and dry seasonings.
Prepare muffin tins. You can use a mini tin or a regular size muffin tin. Either grease well or place parchment paper into each cup. Scoop a small amount of the egg mixture into prepared muffin tins.
Bake for approximately 25-30 minutes. If you are using a mini baking tin you will likely need to reduce this time to 15-20 minutes. I did not test the time using the smaller pan so do pay close attention.
Remove from the oven and let cool. Top with goat cheese, if desired.
There you have them, delicious mini quiche. You can play with the ingredients, especially the vegetables based on what's available and in season.