My husband and I didn't get married in Morocco, we instead filed for a K1 visa and were married in Morocco. We later applied for my residency and are attempting (still – long story) to register our marriage in Morocco. But a lot of people ask me how they can get married in Morocco – and I had no idea.
So, I asked a good friend of mine who did get married in Morocco how they did it. I've broken the story apart to the step by step process and removed names. Note, this is for an American woman marrying a Moroccan man. For other nationalities the process may not be the same.
Also this is simply a guideline of the process. The exact steps will vary person to person and situation to situation. As is the case with most things in Morocco there is NO standard procedure.
This is advice only; if you are seeking the start to finish process, please hire a lawyer in Morocco who can walk you through the process.
One Month Before Arrival in Morocco
Most people have a limited time they can be in Morocco, in this case it was 2 weeks. One month before arrival the Moroccan partner began collecting the papers to expedite the process. The first point of contact was a local imam who helped for a fee.
Papers Acquired by Moroccan Partner
Signed doctor's statement of good health.
Certificate from the mukata certifying partner is not married, requires signature of 2 witnesses. Should be stamped and signed.
Certified and stamped copy of Moroccan partners birth certificate.
Certified and stamped copy of court/police record of Moroccan partner.
Stamped and certified copy of Moroccan carte sejour.
Four (4) passport pictures.
Three (3) copies of every paper needed to be made. Each one needs to be signed and stamped by the mukata and given to the imam.
American Partner Papers to Gather
an FBI background check
Certified copy of divorce decree that stated the divorce was final
If you have not been married then a certificate stating you have not been married would be applicable.
Original birth certificate
Paystubs from the last 3 months or a letter from an employer stating place of employment, salary and length of time employed.
These documents were scanned and emailed to Moroccan partner who took them to a certified translator as well as being physically mailed to the Moroccan partner. The translations were completed but not signed and stamped until the originals arrived in Morocco and could be verified with the scanned copy. The price of this can vary widely depending on where it is done.
If you do have a divorce decree some more advice to keep in mind, "we had great difficulty with the divorce decree as the translators were looking for the English word "Final" in the document. In this case the decree did not have the actual word FINAL but a different word meaning the same thing. The first translator refused to accept that the alternate word in the document meant the same thing so it was brought to a 2nd translator who agreed the other word worked and finalized the translation."
Three (3) copies of these documents were made. They too were taken to the mukata to be signed and stamped. All original and copies need to be stamped and signed.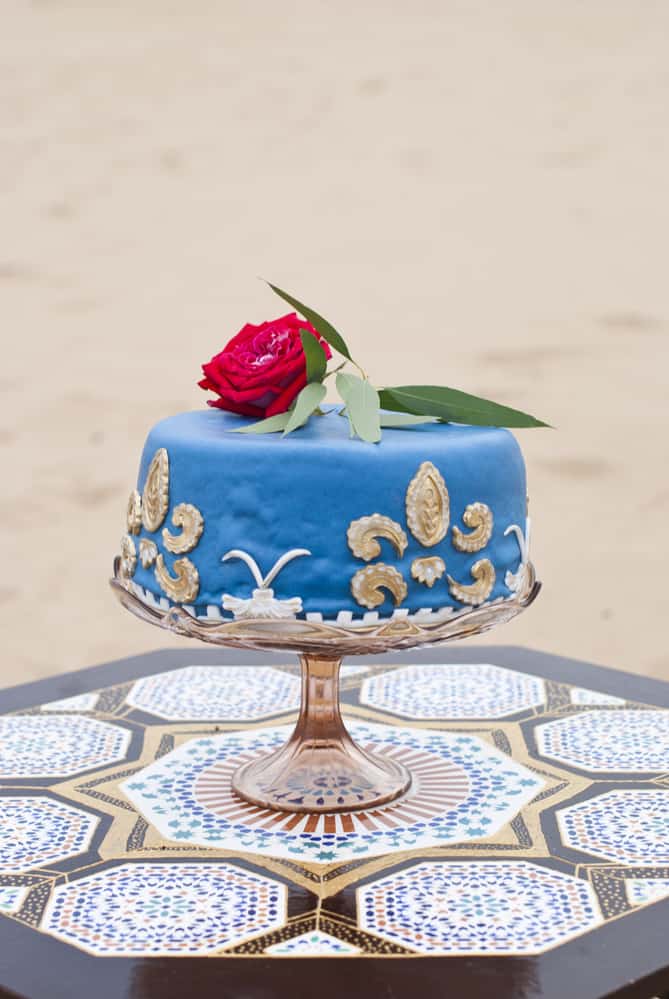 American Partner Arrives in Morocco
Cassablanca
An appointment with the American consulate in Casablanca should be arranged before arriving to Morocco. At the consulate the proof of appointment, divorce decree, and passport copy were presented. The officer presented an Affadavit of Nationality and Eligibility to Marry, and asks a few questions. They take a copy of the biographical page of the passport as well as the entry stamp to Morocco and notorize. These are then brought to the cashier and a fee of $50 was required for each notarization.
Rabat
There are several places in Rabat that need to be visited.
The Translator:
copies of xxxx documents dropped off to be translated – this was arranged prior to the drop off so that it could be done quickly.
Buy 3, 10 dh stamps from a shop before next step.
Moroccan Ministry of Justice (preferably in the morning);

present a copy of USC Moroccan entry stamp
copy of passport
copy of Moroccan partner's Carte Sejour
Complete a paper provided at the Justice ministry with basic biographic information.
Submit all papers listed above, here.
If time is short you'll want to push them to provide the papers to you the same day. They will automatically tell you to come back the next day but if you live far from Rabat or are "leaving Morocco the next day" then they most likely will say come back after lunch.
Moroccan Ministry of Foreign Affairs

stand in the holding area for a period of time
groups are then let into the interior waiting room
people are called one at a time as clerks are available
A copy of the papers are handed over and 80dh is required to stamp some of the papers.
NOTE: The Moroccan partner is NOT permitted to enter here, and most all business is conducted in Arabic of French, which can be very intimidating. Just do your best!

Moroccan Ministry of Justice
Return to translator to pick up the translations.
Hometown of Moroccan Partner
US citizen is required to get a medical check. The doctor will know what is required to get the medical certificate for marriage. The price is about 100 dirham.
An interview is required at the local police station. The police review all the paperwork and ask questions relating to the relationship and each partner. Questions vary. They sign off on a paper but also need the chief to sign off – this portion can take a long time. It must be done before it can be released to the court.
The police portion can take several days and the Moroccan partner will want to be persistent to make it happen. The papers are automatically sent to the court. In this case the Imam was the "middle man" who facilitated each portion of the process. He typically is the one who knows the judges and their expectations. He also is the point of contact for the movement of the papers.
Once the approval is made of the court the process is finalized with the imam. The signing of the marriage contract by the two partners is the final step and the imam submits the signed final certificate.
As you can tell this is a long process. There are a lot of steps and a lot of paperwork required. If your partner lives a long distance from Rabat and/or Casablanca you should plan to spend a bit of time in these two cities to get all the papers needed. You also should make contact with a local imam immediately. Your partner may want to ask around to find an imam that has done international marriages so that they will be familiar with the different process. Also set aside a bit of money to help the process along.
I hope this is helpful but please know I am not a lawyer, or giving you any legal advice in how to marry in Morocco. This is a first-hand personal account of the process and steps could change at anytime. Use this as a general guide but be sure to get local help as well.
Be a part of the MarocMama family!
Do you want access to all things MarocMama? Join our community of readers to get updates on new posts, inside information that won't go on the blog and so much more!
Sound good? Pop your email below and you're in!