El Jadida (Mazagan) is a popular beach town south of Casablanca. Unlike some of the better known tourist cities not many foreign tourists make their way to El Jadida. Instead it's known as a destination for Moroccans who want a beach vacation. The city has a population just under 200,000 and the look of the city is a bit "less Moroccan" than other destinations.
The Portuguese fortified city of Mazagan was recognized as a UNESCO world heritage site in 2004. It was taken by Portuguese forces in 1502 and and controlled it until 1769 – their last territory in Morocco. When they were forced out they destroyed much of the city and it was left abandoned until rebuilding and renamed "el Jadida" or the new.
Another interesting fact about El Jadida is that it once had a very large Jewish population. You can see vestiges of this past throughout the old medina.
Getting to El Jadida
Using Public Transportation to Reach El Jadida
Trains
You can take a train from Casablanca to El Jadida approximately every 2 hours. The trip is 90 minutes if there are no delays. You can also take the train from Marrakech or Rabat to reach El Jadida.
Buses
The CTM bus offers multiple ways to reach El Jadida. With between 3 and 5 buses daily from Agadir or Essaouira, hourly buses from Marrakech and a handful of daily buses from Rabat or Casablanca it is not difficult to arrange transportation.
Taxi
Grand taxis are available from most cities to reach El Jadida, however the closer your starting point the easier it will be to find a ride. A shared grand taxi is the least expensive option however you will need to wait until the taxi fills up which can be a long time. It's also possible to hire the driver and the full car to take you.
Driver
A private driver might be the best option if you don't want to rent a car (or have access to a car) and don't want to drive yourself. Most hotels and riads can help you arrange a driver for forward transfer. This can be done either with a 4×4 or van OR they also can arrange a private taxi. The price should be discussed and agreed upon before departure.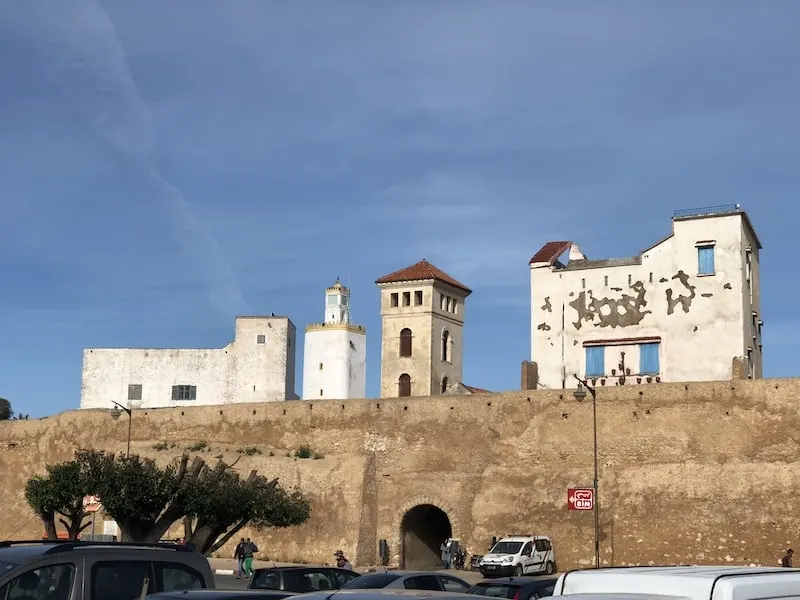 Getting around El Jadida
The city is small so it's possible to walk most places. You can also rent a bike or use the petit taxis to get around the city. If you want to go further afield then you'll need to grab a grand taxi. The most popular areas to visit are relatively central so it's unlikely you'll need your own vehicle to get around the city itself.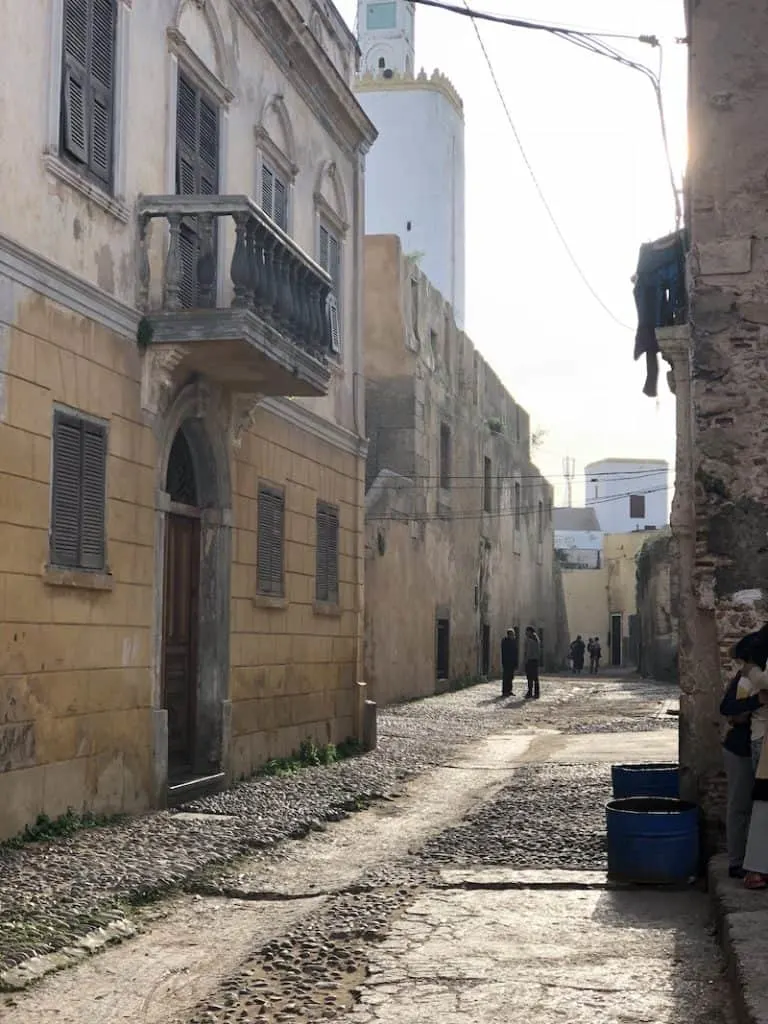 What to do in El Jadida
Visit the Beach
It's what the area is best known for and it makes sense that it's the #1 thing people visitng El Jadida come to do. You can swim or head to some of the other beaches nearby that are known for surfing.
The Portuguese Cistern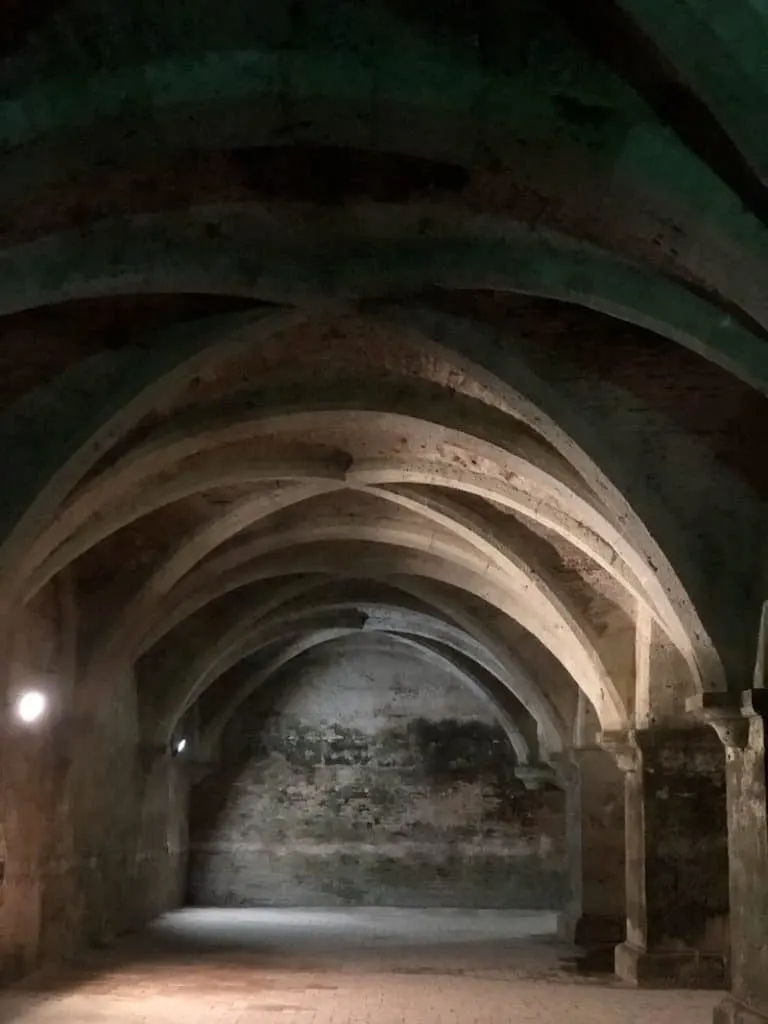 It's worth paying a visit around the time of the call to prayer. The echo through this chamber is really amazing. The story of how the residents re-discovered the cistern is worth the visit itself. It was completely enclosed until a man who owned a shop nearby decided he wanted to expand.
As the work began and a hole was broke through a wall they were met with a deluge of water that blew out the wall and opened up the cistern that had been covered for centuries. Full archeological excavations took place and the site can now be visited.
Golfing
Golfing has become quite popular amongst visitors to Morocco thanks to several world-class golf courses. There is a Gary Player golf course at the Mazagan Resort as well as the El Jadida Royal Golf Club. Compared to some greens fees at clubs in North America or Europe, golfing in Moroccan can be a steal.
Mazagan Fortress
If you've seen the ramparts and walls of Essaouira than you'll be even more impressed with those in El Jadida. Much of the original structure has been preserved and you can not only access it but walk around large portions of the old walls. There are great outlooks to the ocean as well. The entrance to the fortress does close before sunset so make sure to visit in advance.
Bakery on the Wall
There is a hole in the wall bread bakery located near the entrance to the fortress. It has been operating for several centuries but it also has a darker past. The space (before it was an oven) was used as the point where slaves from Africa were put onto Portuguese ships to the "New World." Boats would pull up and dock directly next to the wall that faces the ocean. You can still see the mooring point in the wall.
Souk Kedim/Market Allal Al Qassimi
This isn't your typical tourist market but where everyday people might go to shop for any and everything. For produce head to the Marche Central and for more typical "Moroccan" products Souk el Hemra that starts at 4pm and is located at the edge of the city is where you'd want to go.
Eating in El Jadida
O'Milk's
This isn't Moroccan food at all but might just be some of the best Italian food in the country. It's very affordable and is great for lunch or dinner. We went back twice!
Le Prive Restaurant
One of the more upscale restaurants in El Jadida offering a Mediterranean menu heavy on seafood options. They also serve alcohol.
Le Lokal
A cute restaurant close to the Portuguese Cistern. It's popular for their breakfast options but visit anytime to enjoy a drink and nice views.
L'Iglesia
The hotel also has a restaurant. Make a reservation ahead of time and enjoy for lunch or dinner in this renovated Portuguese church turned hotel.
Where to Stay in El Jadida
Mazagan Beach Resort
This is one of the most popular spots for those to stay that can afford it. The service can be hit or miss and the rooms aren't that special but it does have nice pools and beach access very close. A good choice if you're with kids and looking for a family-friendly spot to stay.
Pullman Mazagan Royal Golf
This hotel isn't in El Jadida itself (in fact it's 90km away). If you want a location that isn't too far from Casablanca with good golf and beach access than this might be the right choice. You'll likely want to have your own transportation available if you plan to leave the hotel.
Ibis El Jadida
An affordable option for those visiting El Jadida. It is located across from the beach but also has a swimming pool if you'd rather avoid the salt water. An all you can eat buffet breakfast is available for guests. They also allow pets in certain rooms if you're traveling with a furry friend.
Hotel L'Iglesia
Perhaps one of the most unique hotels in El Jadida, L'Iglesia is a hotel in a refurbished Portuguese church. Each room is unique and all have the standards of boutique hotel. Lovely views from the rooms and a plentiful breakfast are available.
Hotel La Place
With a central location this is a good, affordable option if you're looking for a no frills, but clean room. They do have some smoking rooms so make sure to request a non-smoking option if this is important to you.
Related Destination Guides: