Let's look at some fun day tours in Marrakech that you'll enjoy with your friends, family, or partner. Are you looking for great and exciting things to do in Marrakech? Then you're in the right place!
Marrakech is a popular tourist destination. The city is rich in culture and history, and it is a wonderful place to visit. Unfortunately, for first-time visitors to Marrakech, the city can be a bit overwhelming.
In this article, we've narrowed down some good day tours in Marrakech to save you time and make planning easier!
Marrakech is a bustling city full of life and energy. There is so much to see and do, and it can be overwhelming trying to figure out what to do with your limited time here. Luckily, there are plenty of great day tours that will help you make the most of your time in Marrakech. From exploring the Medina to visiting ancient sites like the Jardin Majorelle, there is a day tour for everyone.
Tips for Booking Day Tours in Marrakech
One of the common mistakes visitors make is to book too many activities that are too close togehter. This includes tours and meals. It is a good rule of thumb to expect that tours may not start exactly on time or end as scheduled. In Morocco time is more fluid than in other countries. Make sure to give yourself leeway.
Another tip is to try and bundle tours meaning book a tour that includes an activity and a meal or activity and transportation. It will let you stretch your vacation budget a little further.
The Difference Between a Day Tour and a Day Trip
In this article, a day tour is a tour that happens in or around the city. In most cases, it is a half-day in length.
A day trip is a full day trip outside of the city. I have an extensive list with links to great day trips from Marrakech that you may also want to read if you're planning your trip.
Prepare your planning materials, and don't forget to include these things to do in Marrakech in your itinerary!
Marrakech Quad Bike Experience: Desert and Palmeraie
Have you ever gone on a desert quad bike tour? If not, now might be a good time to change that!
This Marrakech quad bike experience is exciting, fast-paced, and takes you out of the city center and into the desert.
You'll have the opportunity to explore the surrounding areas on a quad bike, driving through sand dunes and fragrant Palmeraie gardens. A guide will assist you in becoming acquainted with the bike, and then it's off!
You'll also see traditional Berber villages that look like they're straight out of a movie. The scenery is breathtaking, and you'll want to take pictures along the way!
For centuries, Marrakesh has been at the epicenter of art, culture, and delectable cuisine. What better way to experience it than on a guided tour of Marrakesh's arts and crafts?
Marrakech Artisan Day tour will take you through all of the traditions that have helped make Marrakesh such a vibrant city. Learn about tanning and leatherworking from the experts, visit a local pottery studio to watch them work, and browse their wares to find the perfect piece for your home!
The best part? The guide will assist you in preparing your own Moroccan dish prior to the tour, allowing it to cook while you enjoy and learn about Marrakech's crafts, and you will be able to enjoy it on a rooftop afterward!
Bahia & Badi Palaces & Saadian Tombs Skip-the-Line Tour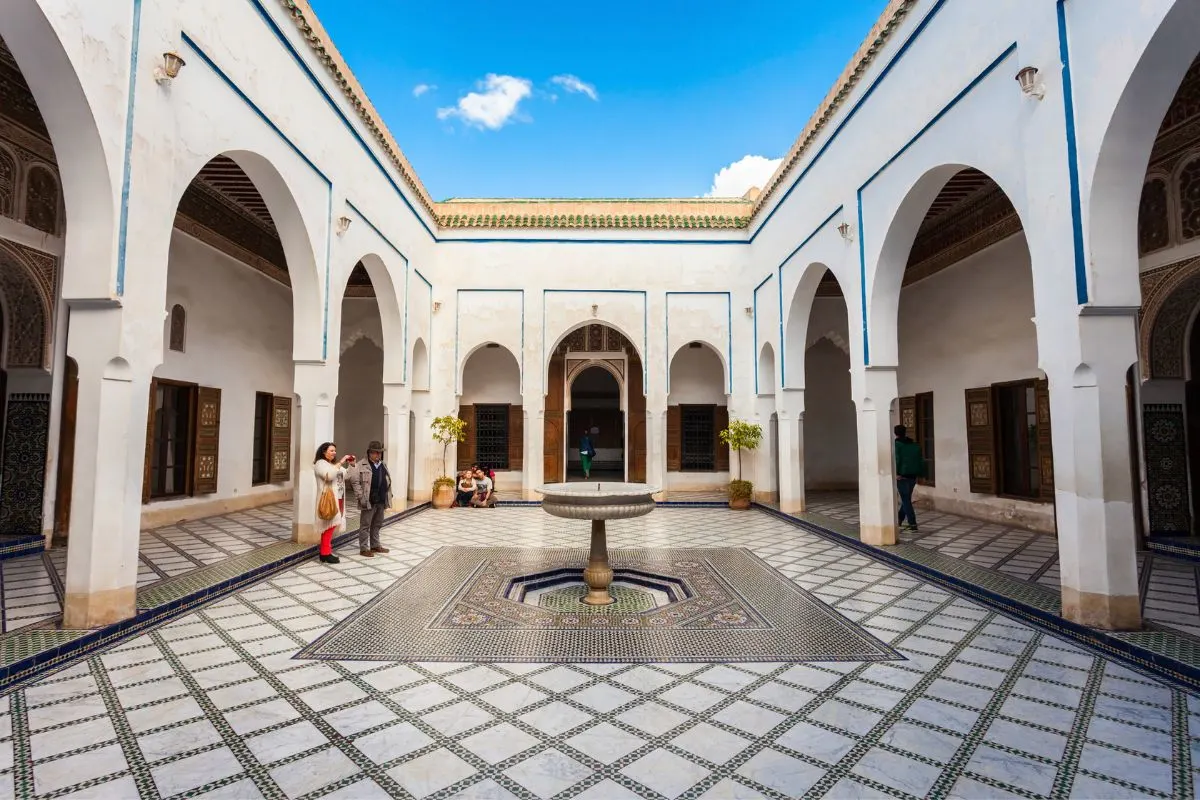 Prepare to visit Marrakech's Badi Palace, Saadian Tombs, and Bahia Palace!
If you don't want to waste valuable vacation time waiting in lines, the Bahia & Badii Palaces & Saadian Tombs Skip-the-Line Tour is for you!
This guided tour will take you to Morocco's most famous palaces and give you an idea of what life was like in Morocco's royal court. You can see for yourself the intricately carved walls, beautiful green gardens, and beautifully tiled walls. You'll also learn about the history of these palaces, such as how Sultan Ahmad al-Mansur built them between 1578 and 1603.
This private tour of the Bahia Palace and the Saadian Tombs will take you on an eye-opening journey through Moroccan history!
Majorelle Garden and Palmeraie Camel Ride Tour
Try the Majorelle Garden and the Palmeraie Camel Ride for your day tour in Marrakech!
See the Majorelle Garden, a work of art by French artist Jacques Majorelle and late fashion designer Yves Saint-Laurent.
Then, hop on a camel and ride through the Palmeraie, which is located on the outskirts of Marrakech. You'll see endless palm trees and have the opportunity to photograph these magnificent creatures.
Don't forget to bring your camera because you'll want to remember this day forever!
Dune Buggy Drive in the Palm Groves
The Marrakech: Dune Buggy Drive in the Palm Groves tour does not require you to be a thrill-seeker, but it may make you feel like one!
This is an unforgettable opportunity to discover Marrakech's beauty while zipping through peaceful palm groves on a dune buggy adventure.
As you weave through trees and over sand dunes, taking photos and catching your breath, you'll learn about this unique ecosystem and its significance in Moroccan culture.
If you've ever wanted to see Morocco from a completely different angle, this tour is for you!
Do you want to learn more about one of history's most recognizable designers? This should be on your list of things to do in Marrakech!
Visit the home and studio of Yves Saint Laurent, one of the world's most famous designers.
You'll get to see his final resting place and learn about how he lived his life, who he loved, and how he created so many beautiful things in a city that was both inspiring and terrifying to him.
This tour will also take you to Majorelle Gardens, where YSL found peace and inspiration. Prepare your cameras as you stroll through the lush palm groves and ponds, taking photos of the beautiful buildings and flowers.
What better way to take in the breathtaking scenery of Marrakech than with a cable wakeboarding adventure?
This tour will show you the best of Morocco's beautiful landscapes while also leaving you satisfied and energized.
They will provide you with all of the necessary equipment to enjoy your time on the water, and no prior experience is required—though instructors are available to help teach you, so even beginners can have a good time.
The views are breathtaking, and nothing beats soaring above the water in this ancient and beautiful city.
You won't want to miss out on this once-in-a-lifetime opportunity!
Babouche Making Workshop in the Medina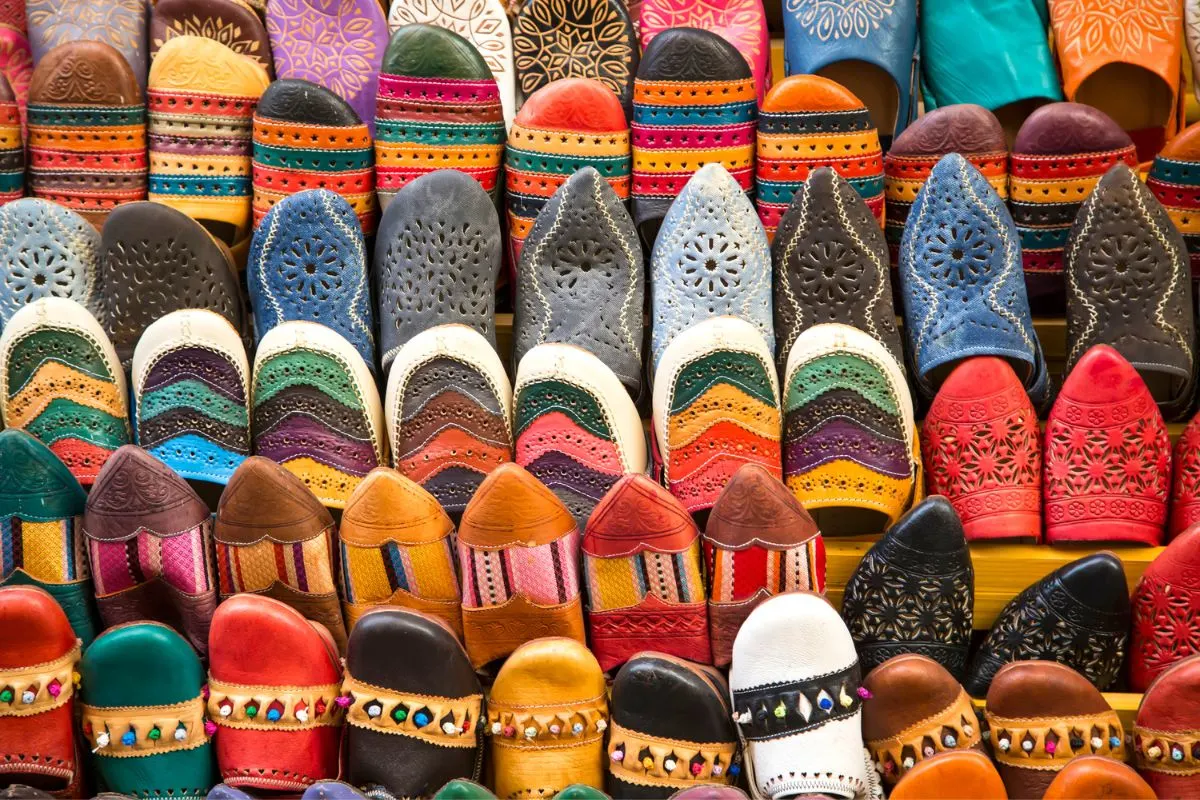 This Babouche-Making Workshop in the Marrakech Medina will blow your socks off!
You'll learn everything you need to know in just four hours to make a pair of babouches for yourself.
Babouches are traditional Moroccan slippers that are both comfortable and adorable!
In this workshop, you'll be able to choose from a wide range of colors and patterns—the possibilities are practically limitless. Then what? You'll sew your own with the assistance of local artisans who will teach you the ins and outs of the craft.
Take home not only your creations but also an understanding of this local tradition at the end of your workshop!
Things to do in Marrakech You Should Try!
Transport yourself to a land of color and rich culture with a day tour in Marrakech! To summarize, here are our top things to do in Marrakech if you're looking for adventures to have.
Regardless of your interests or travel niche, visiting any of these places is a great way to spend time and have fun. Any one of these tours is sure to make your vacation an unforgettable experience.