You've seen the soaring fjords of western Norway and the glassy ice of the Arctic north, but what about the eastern side; the heartland of Norway? Toten is one of Norway's many districts in Oppland county; Gjøvik is one of the largest nearby cities. Bordering this region is Lake Mjøsa, Norway's biggest lake. But, if there's one reason you should go, it's because it is absolutely beautiful. This is how I always imagined Norway looked. Even better the people are warm, welcoming and will make your visit special.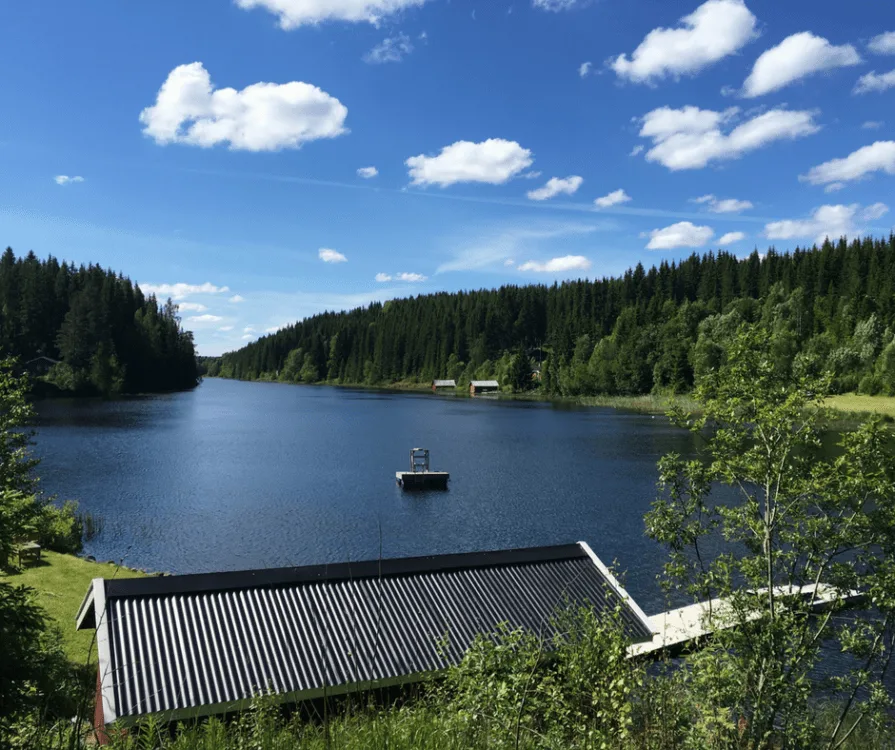 Gjøvik is possible as a a day trip from Oslo or an even easier day trip from Lillehammer. So if you do visit eastern Norway, and you absolutely should, here's a comprehensive guide to make sure you make the most of your time.
How to Get to Gjøvik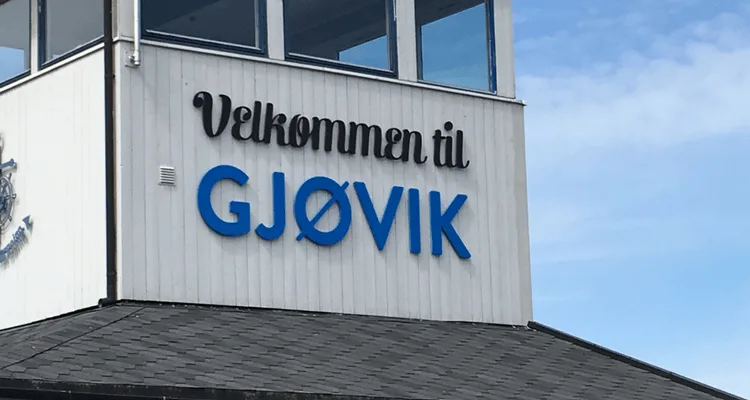 Train: There is a direct train from Oslo Central Station to Gjøvik on the Gjovik Railway. Departures leave several times throughout the day and can be purchased at the train station or in advance from the NSB website. Total travel time is approximately 2 hours with several stops along the line.
Driving: Another option is to rent a car and self-drive to arrive. Truthfully having access to a vehicle is a great asset in this part of the country. There is some public transportation but it is limited especially if you want to get to some of the outlying areas.
Bus: There are busses that run from Oslo Gardermoen to Gjøvik each day. This can be a very affordable way to reach Gjøvik.
Flying: The nearest airport to Gjøvik is in Lillehammer with connections from many European cities. Lillehammer is only 38 kilometers north with bus, ferry, and taxi transfers available.
What to Do
Many people come to this area for outdoor activities, of which there are plenty. But, if you're looking for other things to do, you won't be disappointed. One of the best things with visiting this area is that I found prices to be much more affordable than in Oslo or the western fjords. This isn't to say Norway is a budget destination – it's not – prices were just a bit more reasonable.
Skibladner
This is THE attraction of the area. The Skibladner is the very last steamship and it runs on Lake Mjosa. If you want to know what it would have been like to travel in the mid 19th century this is it! It also is the world's oldest operating paddle steamer in use for passenger transport.
For me it was particularly poignant as it was likely a ship just like this that too my family away from Toten. This ship is extra special as it was saved from destruction during World War II. The Germans blew up a lot of bigger ships to slow down or stop shipping, but the locals hid this ship. It however did sink twice; both times it was raised and restored.
In the morning when we boarded there was coffee and waffles to be enjoyed on the top deck – both very welcome! But, on the sailing back we had lunch onboard, the dining room brings you back in time and the signature meal of poached salmon, potatoes, cucumber salad and strawberries with cream for dessert and is worth it. To book tickets and check the sailing schedule visit the Skibladner website.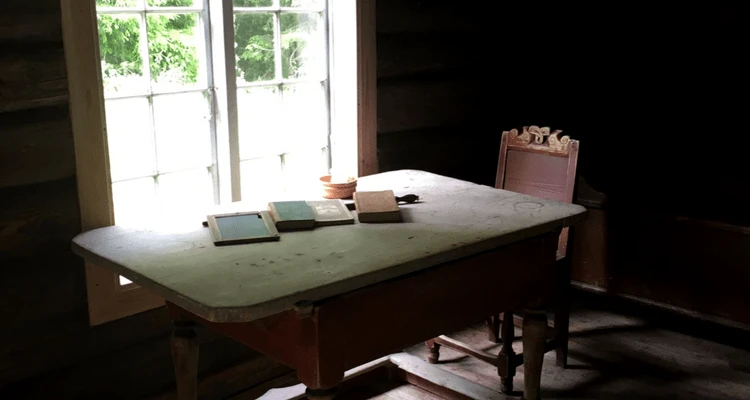 Mjøsmuseet
There are few places in the world that I have visited where the locality has done such a good job preserving their history and presenting it. There are multiple museum sites throughout the region, each one telling a different part of the story. Even if you don't think you like museums, I HIGHLY recommend visiting at least one of their locations. They also have an amazing archive which provided invaluable help tracing my family. Find a complete listing of sites and ticket information on the Mjøsmuseet website.
Gjøvik Chokolade
There aren't a lot of chocolate factories in Norway but this is one of them! This shop is worth a pop in and with over 100 different products on offer you're sure to find the perfect something.
Hoff Stone Church
My Norwegian family was very much Lutheran and so when I learned that even "back in the day" Norwegians weren't very religious, I was a little surprised. But, the Norse mythology held strong and so even when Christianity arrived it was merged with local traditions.
This church is located in Lena, Norway and the inside is much more stark than many European churches. Around the back corner however lies one little surprise. It's there you'll find a likeness of a Norse God in the stone. No one is sure if the inclusion was meant to be a snub to Christianity or vice versa.
Olympic Hall
The Winter Olympics in 1994 were held in nearby Lillehammer but events were held throughout the region, including in Gjøvik. The stadium held hockey events, and is actually built into a mountain. They do have open skate periods on occasion and a mountain climbing wall. The building itself is an architectural feat, and worth stopping in to at least see it. Fjelhallen
Gjovik Farm
In the middle of downtown Gjøvik Farm offers a glimpse into life when this area was full of farms. You can get a glimpse upper class life, pop into the local gift shop, or have a traditional Norwegian lunch at the onsite cafe. There's also a playground outside making this a really love place to visit and spend some time.
Fastland
If the weather is warm, head to this public swimming pool. There are also volleyball courts, tennis courts, and skateboarding ramps. Bring a picnic and spend an afternoon. It's free!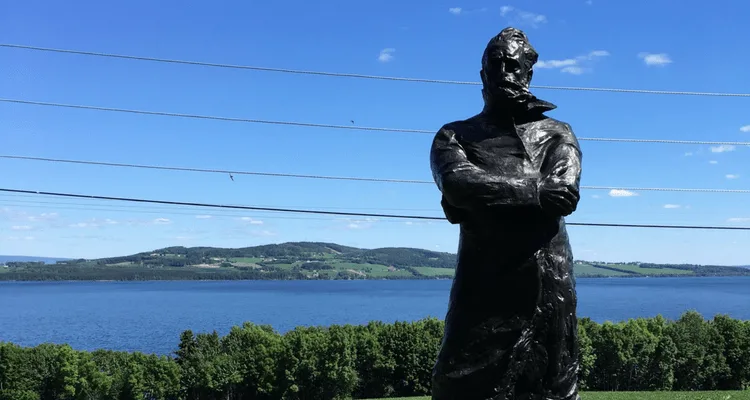 Peder Balke is one of Norway's most well-known artists. He also is a rags to riches story, having come from the lowest class of farm hierarchy and rising to be a known entity. It was the farmers of Toten that paid for his education and in return he decorated several local farms. In the village of Kapp is a museum in which Balke painted multiple images on the walls. Curators have added additional works of his to illustrate his life and story through his paintings.
Where to Eat in Toten

I had the good fortune to meet Julie who runs Sigstad Farm Cafe. This family farm has been run for generations and today not only is a working farm but also holds special events and weddings. On weekends the cafe is a great place to go for amazing food and beautiful views.
This is the cafe located on Gjøvik Farm. The menu is simple and homey but very good. It can get busy during lunch so either go early or prepare to wait. Don't forget to order waffles with jam and sour cream for dessert!
Lasse Liten Kjokken
For an upscale dining experience, visit Lasse Liten. The menu has a wide variety of options and is located in downtown Gjøvik.
This restaurant is a good choice for families thanks to its diverse menu for all palates. They also offer a take away menu if you'd like to eat at your hotel or have a picnic.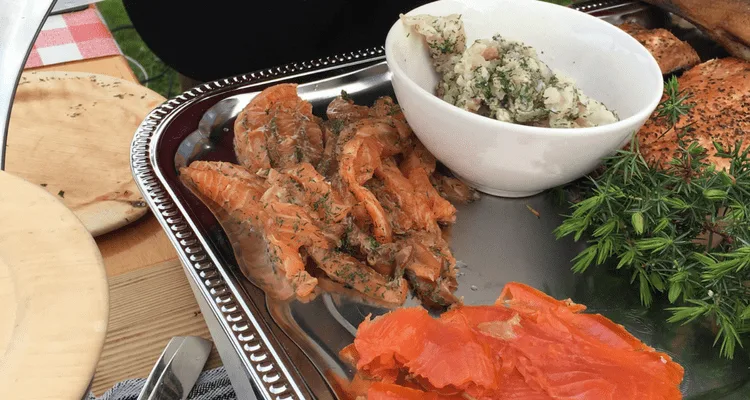 Want to eat the food of one of Norway's best chefs at affordable prices? Go here! Traditional regional Norwegian food is always on offer. Experience the culinary cultural history of this region when you come to eat.
Where to Stay
This was a wonderful hotel and where we spent our time in Gjøvik. The hotel is in an old building that has been completely remodeled. The rooms were very spacious, not at all what you usually expect in European hotel rooms. They also had a complimentary afternoon snack time where you could make fresh waffles or they had other sweets on offer. One other great thing about staying with Clarion hotels is that their rates include breakfast AND dinner. If you're on a budget this can be a really great option especially because food in Norway is quite expensive.
If you would rather be out of town, this is a hotel worth considering. It's perfect for larger groups and if you want to enjoy activities like fishing or golfing this is the place to stay. This hotel is not in Gjøvik itself and so you will need to have transportation available to reach it.
Located in downtown Gjøvik very close to Lake Mjøsa this is one of the main hotel options in the city. There are three onsite restaurants and a roof terrace for summer months.
A Local Farm
This is one experience we didn't get to have but if you have the opportunity you should. Due to the importance of farming in the region many people still own farmhouses but dwindling family size means lots of open space. What to do? Open them up to guests of course! In many cases this is also a very affordable option if you're trying to save money. Directory of Farm Stays.
This is an often overlooked region of Norway but has so much to offer. If you decide to visit, make sure to say hello to any cousins of mine that may have been left behind!