Our home is in Morocco but our travels have taken us all over the world. We love to travel to eat so you'll find a lot of food inspiration from around the globe in the posts below. Whether you're traveling with a partner, a best friend or your kids we've done it all and you can too – so get started wandering the world with us!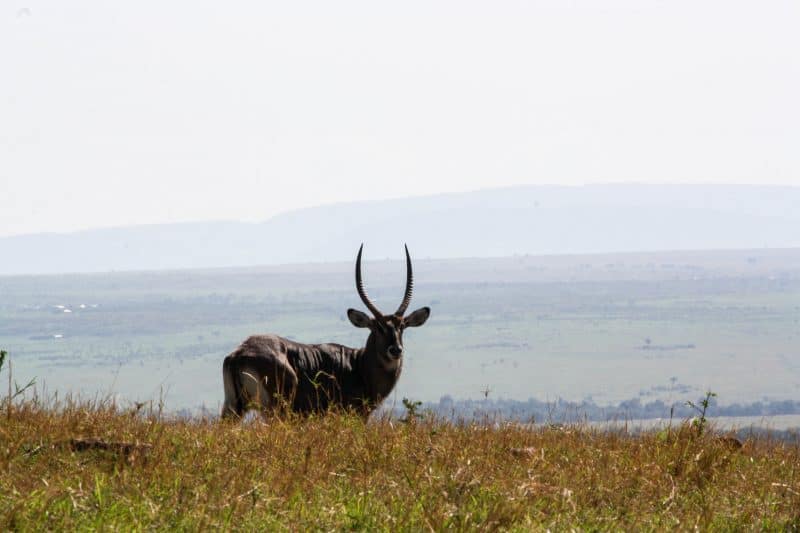 Africa
Egypt
Curious About Traditional Egyptian Cuisine? Here's What You Need to Know!
Kenya
How to Plan a Trip to the East Coast of Kenya
5 Books to Read Before You Go to Kenya
20 Pictures to Inspire You to Visit Kenya
A Weeklong Itinerary to Kenya with Kids
Losing My Baby in the Masai Mara
What to Pack for a Safari with Kids
Top Tips for Choosing a Safari Lodge
Tunisia
Why You Should Visit Tunisia Right Now
Asia
Nepal
Learning how to (almost) make a momo in Nepal
Malaysia
A Food and Heritage Tour in Penang, Malaysia
Maldives
How to Have a Maldives Honeymoon – 12 Years Later
Cooking in the Maldives? Yes, Please!
How to Fly a Seaplane in the Maldives
A Date with Whale sharks in the Maldives
To Face my Fear of the Ocean I Jumped in with Whale Sharks
Sri Lanka
Tuk Tuk Safari and a Colombo Food Tour in Sri Lanka
Thailand
A Delicious Chiang Mai Food Tour
1 Week Itinerary in Chiang Mai, Thailand with Kids
Vietnam
Top 5 Weird Foods to Try in Hanoi, Vietnam
Europe
Austria
9 Things To Consider When Planning an Austria Ski Holiday with Kids
Skip the Cities and Head to the Mountains of Austria with Kids!
Belgium
Mechelen, Europe's Most Family Friendly Destination!
Bulgaria
Uncovering Eastern Europe's Culinary Gem in Bulgaria
Denmark
48 Hours in Copenhagen with (or without!) Kids
Going Danish on a Copenhagen Food Tour
The Netherlands
Where to Eat Dutch Food in Amsterdam
Finland
Where to Eat: Helsinki Cafes and Restaurants
10 Helsinki Secrets to Discover When You Visit the Finnish Capital
The UP to Porvoo – My Finnish American Connection
France
Can You "Taste" Wine without Sipping It?
Provence in Winter with no Lavender in Sight!
Eating Your Way through Cannes
Germany
A Guide to Berlin's Christmas Markets with Kids
Bingen on the Rhine: A Hidden Gem
Spending a Day in Darmstadt Germany
The Best Things to Do in Mainz Germany with Kids
Greece
3 Things to do in Chania, Crete You Shouldn't Miss
Italy
Sicilian Street Food You MUST Try in Palermo!
Why You'll Love to Hate Palermo, Sicily (but shouldn't!)
Finding Favignana: A Family History Adventure
Is Florence a Good City to Visit with Kids?
Visiting the Vatican with Kids on a Rome Shore Excursion
A Shore Excursion to Pompeii with Kids
Eating Italy in Rome on a One Day Layover
The Best Things I Ate (and you should too) in Trentino
Get away from the crowds and visit northern Italy
Ireland
5 Ways the Emerald Isle Surprised Me
Norway
Lefse, Lutefisk and Leaving: A Norwegian-American Immigration Story
A Complete Guide to Visting Toten and Gjøvik Norway
How we spent 10 days in Norway and Denmark for $1200
Create Your Own Shore Excursion in Bergen, Norway
An Art Nouveau Adventure in Ålesund, Norway
Getting Lost in Geiranger, Norway

Portugal
How to See Lisbon in a Day for Under 35E
What to Eat in Lisbon and Beyond
What to do on a Long Layover in Lisbon Portelo Airport
Spain
How to Find the Best Tapas in Seville, Spain
Gluten Free Guide to Seville, Spain
Eating in Seville when Pork is Off the Menu
Advice for Visiting Seville During Semana Santa
How to Have A Foodie Weekend in Barcelona
Food Lovers Company Barcelona Food Tour
Tapas Tasting in Granada, Spain
5 Awesome Things to do in Granada Spain
How to Spend a Beautiful Week in Galicia Spain
Visitor's Guide to Ceuta, Spain
Switzerland
A Small-Town Swiss Getaway: Where Royals Play
Turkey
The Giant Guide to All Things Istanbul!
United Kingdom
Planning a Perfect Girlfriend Getaway in London
Planning a Tea Inspired London City Break Holiday!
Things to do on a London Layover at Heathrow
Middle East
Iran
How to Convince the World It's OK to Travel to Iran
Jordan
Where to go for a food focused trip of Amman, Jordan
United Arab Emirates
The ONE Thing You Must Do On Your Trip to Dubai
North America
5 Destinations in Cuba Your Kids will Love
15 Things You Need to Know about the US Before You Visit
Guide to Eating and Playing at the Mall of America
Sampling Adams Morgan on a Washington DC Food Tour
The MUST DO Pizza Tour in New York City
A Week in New York City with Kids