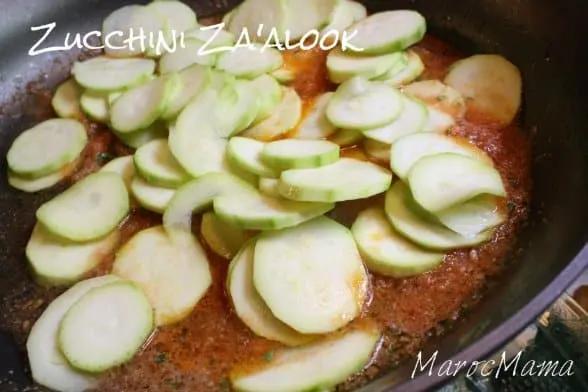 In the US, this weekend is a holiday weekend. For our family it kicks off a summer of visiting family, picnics, fireworks, parades and travel. As a child Memorial Day weekend was an extra day off of school. It also meant that on occasion my grandma would drag me to the cemetery for a memorial service.
What I remember the most from this time was after the service everyone would go to the American Legion hall for sandwiches and socializing. The room always smelled a little damp and I can picture the old ladies serving egg salad sandwiches on white fluffy bread (crusts removed) and watered down lemonade. It's funny how the strangest things stick with you after so many years.
As I pack my family up for our getaway this weekend, I was thinking of some recipes that travel well and would make interesting picnic food. This recipe for zucchini za'alook really seemed to fit the bill.
This "salad" is served at room temperature and can be eaten a few different ways. You could serve it as a tapanade with slices of bread, or eat it with fork, or even as a relish to top a burger. The traditional za'alook is made with eggplants however for me the zucchini holds up better and I like it to be a little more firm.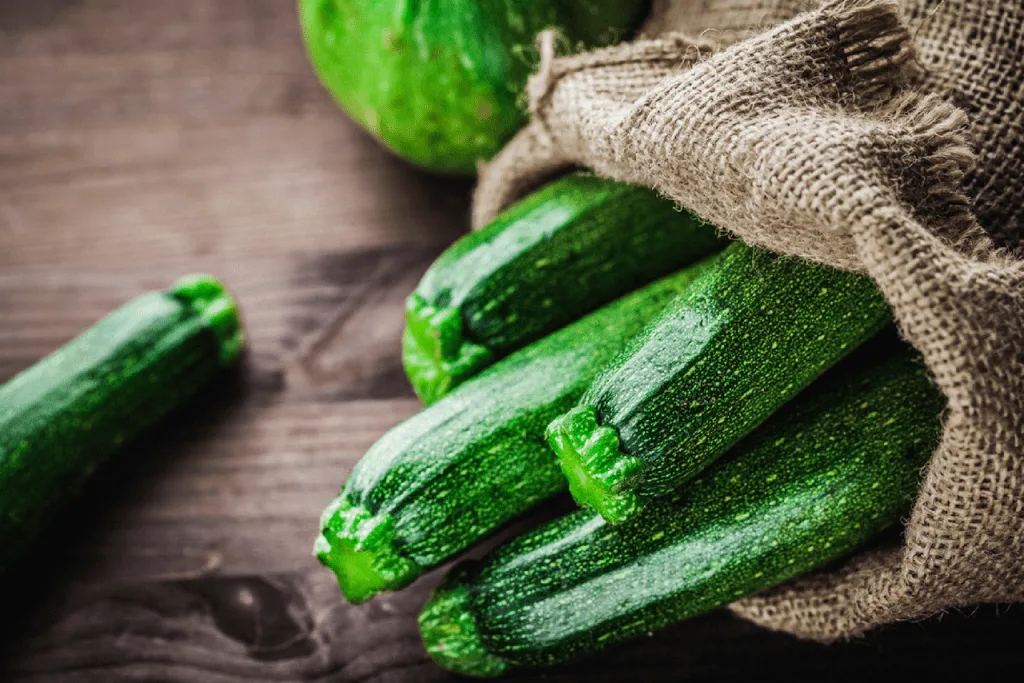 Ingredients:
1/4 c grapeseed or vegetable oil
2 medium zucchini peeled and cut into thin slices
1-2 tomatoes cut small
2 tsp paprika
2 gloves of garlic
2 tsp cumin
1 tsp salt
1 small to medium chopped onion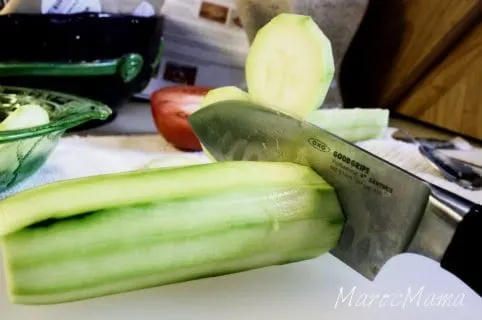 Directions:
1. Peel the zucchini and slice as thin as possible. If you have a mandolin this will work the best but if you are using a knife just cut as thin as possible. Place the slices in a bowl of salted water.
2. In a food processor add the tomato, garlic, and onion and blend.
3. Add the grapeseed oil to a large skillet and heat on medium high. Mix in the tomato puree. Also, add the remaining spices; salt, cumin and paprika. Cook until bubbling taking care to mix the sauce.
4. Add the zucchini and turn the heat down a little bit.
5. Watch the skillet closely. If the sauce starts to dry out add a little bit of water. As the zucchini starts to break down mash it with a wooden spoon or fork. It will take 20-30 minutes to cook completely.
6. You can keep the zucchini partially whole or you can place the entire mixture into the food processor and blend for a smooth consistency.
Serve the za'alook at room temperature and enjoy!
Prefer the eggplant version find it here —> Eggplant Za'alook