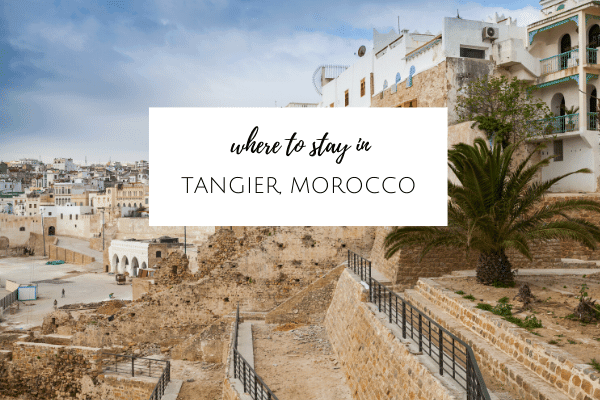 This post may contain affiliate links for suggested items you can purchase. You are not charged any additional cost for purchasing via these links, however by utilizing them you help keep this site running!
Tangier, the gateway to Africa and one of the first places many people stop on their sojourn to the country has many different places to stay. The city once had a less than spectacular feel however in recent years things have really changed.
If you plan to stay overnight you're likely looking for a Tangier hotel for your stay. Here are a few different ideas to get you started.
Visiting with kids? One of these family-friendly Tangier hotels might better suit you.
El Minzah Hotel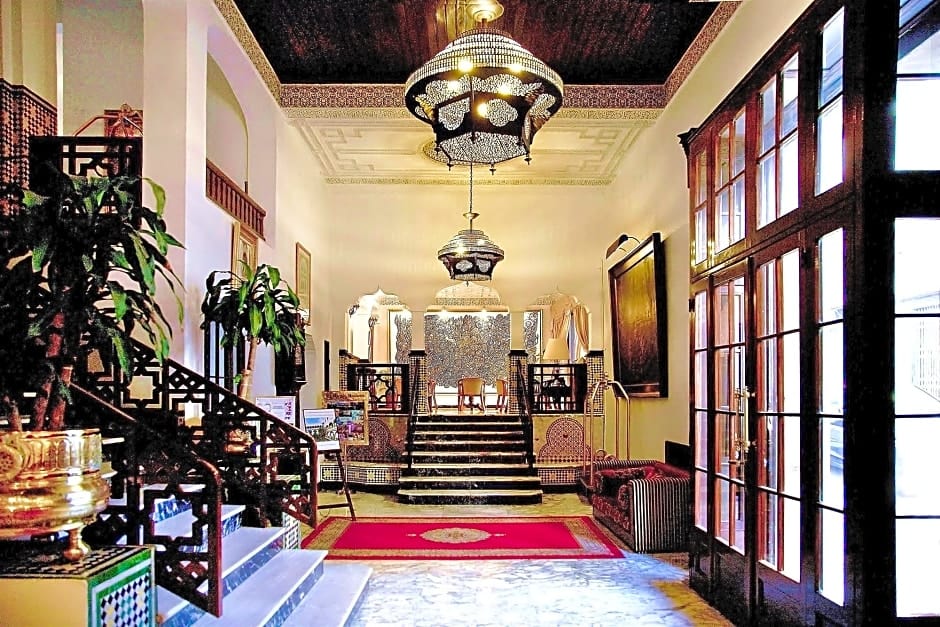 This is a five star hotel and often touted as one of the best in Tangier. It is near the medina area and has two swimming pools for guest enjoyment. A sauna, hot tub and hammam are also available.
There are two restaurants; one Moroccan and one serving international cuisine as well as a bar. Several different types of rooms exist for figurations of 1 to 3 people. The hotel retains its historical charm while boasting all of the modern amenities travelers expect.
Palais Zahia
Situated in the old medina this restored home is a lovely place to spend your time in Tangier. It is very close to the American Legation as well as the Kasbah Museum.
There are several room configurations including a family room that sleeps up to four people. Breakfast is included in the room rate and you can enjoy it on the lovely rooftop that overlooks the city.
There is a shuttle from the premise to the train/bus station to the harbor. Or, walk to the beach that is less than 1km from the hotel.
Mnar Castle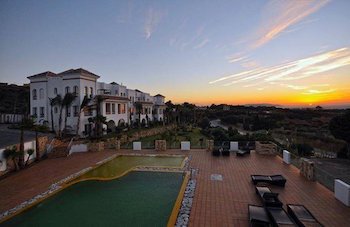 The Mnar Castle Apartment hotel is one of the most highly rated hotels in Tangier, and pride themselves on making their guests feel at home in every way they can. This lovely hotel is located ten minutes from the center of the city and offers luxurious apartments at surprisingly reasonable prices. Enjoy a pool, gorgeous gardens, roomy accommodations, and delicious food in the on-site restaurant. Be sure to book in advance to score the best room rate you can.
Dar Chams Tanja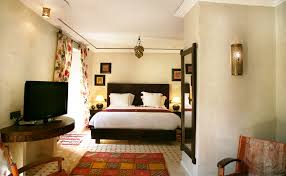 Between the Kasbah and Medina, Dar Chams Tanja offers great views over the city of Tangier, and the Straits of Gibraltar. It also features a hammam on-site for treatments including massage – perfect for relaxation.
Rooms are air conditioned and each has a flat-screen TVs and private bathroom. Free Wi-Fi access is available throughout the riad and the rooftop has a beautiful view overlooking the city.
Dar Tanja
Dar Tanja is a cut-above in every way. This gorgeous guesthouse is luxurious and comfortable, offering the perfect combination of the modern and the traditional. The warm atmosphere is rich and comfortable, inviting you to find a nice place to just sit and relax with a good book for a while. If you prefer to be outdoors, there is a lovely garden to enjoy and amazing views of the Strait, as well.
Kenzi Solazur
If you are looking for clean and comfortable accommodations with all the modern conveniences at a reasonable price, the Kenzi Solazur is worth a look. Located a minute from the beach and overlooking the Strait of Gibraltar, this beautiful hotel features contemporary-style rooms and suites with all the modern amenities.
Spend time in the outdoor pool, lounge in front of the satellite TV in your room, or hang out in the on-site nightclub and enjoy a drink. But if you are looking to get out and see the sights, the Kenzi Solazur is in the heart of Tangier, within easy distance of just about everything. And when you get hungry, you have the choice of three different on-site restaurants, with one serving delicious, traditional Moroccan cuisine.
Hilton Garden Inn and Suites
This new hotel located rate near the Corniche, ferry port, train station and beach is a good option for travelers to Tangier. The hotel features a nice restaurant with an expansive breakfast selection.
Dar Yasmine
A lovely riad near the Grand Mosque of Tangier this riad is ideal for couples or two friends traveling together as the rooms only accommodate two guests. If you'd like a riad that has easy access without the fear of getting lost in the medina this may be a good option.
Breakfast is included and worth taking on the terrace if the weather is accommodating. Do keep in mind that being near the mosque does mean you will hear the call to prayer including the earliest around 5am.
Be a part of the MarocMama family!
Do you want access to all things MarocMama? Join our community of readers to get updates on new posts, inside information that won't go on the blog and so much more!
Sound good? Pop your email below and you're in!