The Canary Islands have somewhat of a reputation for being a place where mainland European visitors can go for a tropical-ish vacation at cheap prices. Similar to how people from the US flock to the all-inclusive resorts of the Caribbean. But, we wondered what to do in Las Palmas about beyond the all-inclusive resorts? Are there experiences to be had?
The answer is yes, absolutely! We took a long weekend break to Las Palmas de Gran Canaria, and had no intention of seeking out an all-inclusive hotel. We instead booked in the historical center and built a laid-back but fun itinerary around what we could do in the city itself.
This is where guidebooks and online guides will go wrong. They will tell you any and everything you can do that is on every part of the island except in the city of Las Palmas. Such a shame! When I researched activities they were all over the island with barely anything close. We did not want to rent a car and as we had a short time it didn't make sense.
From Morocco, the flight is just over an hour. We left Friday morning and flew back Monday afternoon and that was the perfect amount of time to see the city. It also helped immensely that we have friends who live here and graciously shared some of their favorites with us.
6 Things to Do in Las Palmas
Las Palmas de Gran Canaria is known for its pristine beaches and lively atmosphere. Here are some of the top things to do when visiting this beautiful city.
Visit Las Canteras Beach
This is an iconic beach that stretches for miles along Las Palmas' oceanfront, featuring white sand and crystal-clear waters perfect for swimming and surfing. The beach is 2.5 miles, making it one of the largest and most popular beaches in the Canary Islands.
Visitors can enjoy a wide range of activities such as sunbathing, surfing, kayaking, swimming, sailing, and more. The beach also has a number of restaurants and bars serving delicious food and drinks throughout the day.
Go to the Columbus Museum to see Parrots
The Columbus Museum in Las Palmas Gran Canaria is dedicated to the legacy of Christopher Columbus and his voyages across the Atlantic. It includes everything from maps that he used to ancient ship models which were inspired by him. Additionally, visitors can get an insight into the history of exploration from different points in time, with displays ranging from pre-Columbus times to the present. However, one of the more unique features are the two parrots who live in the courtyard and are vocal tour guides!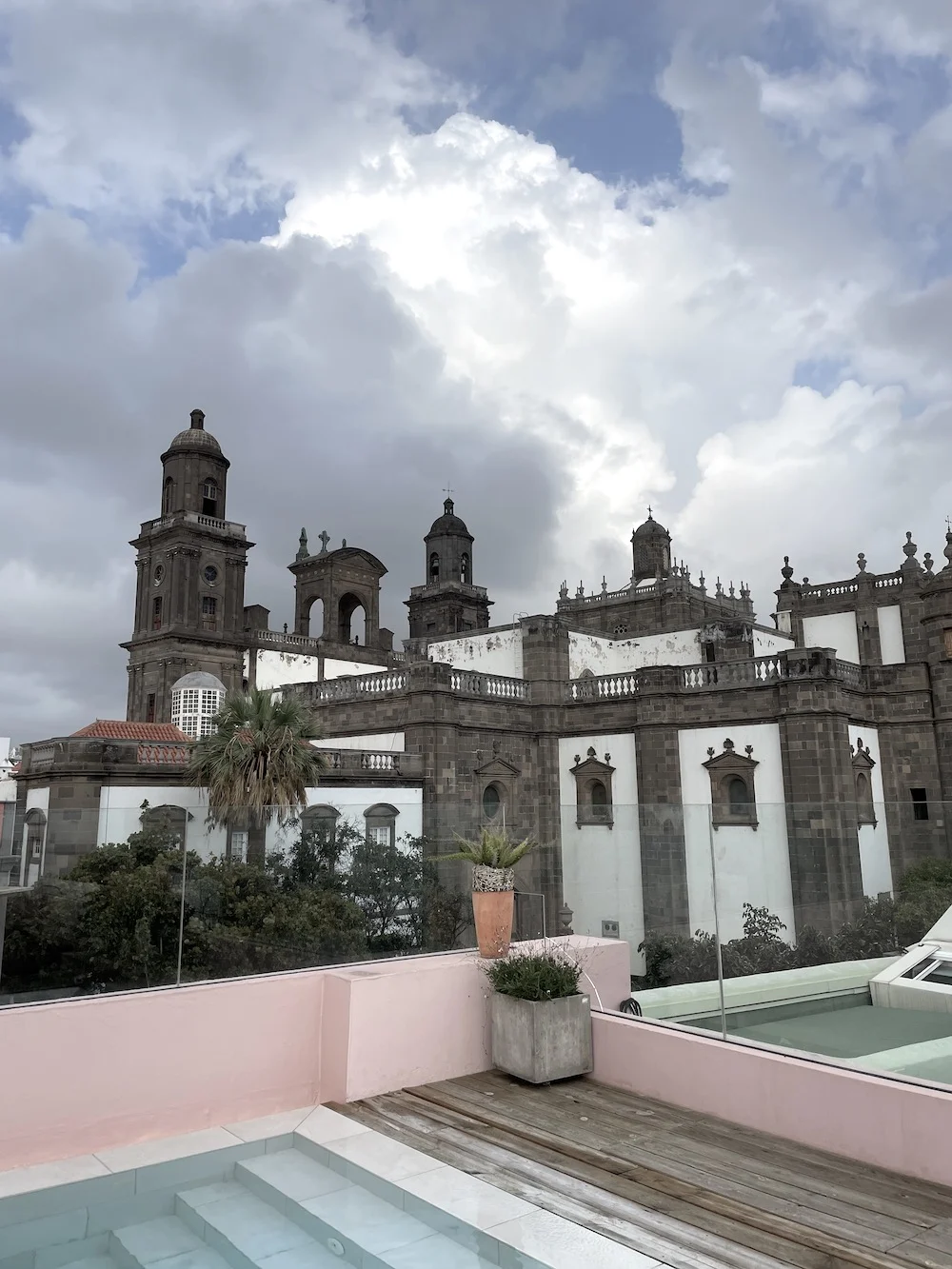 Climb the Catedral de Santa Ana
A stunning Gothic cathedral dating back to 1560, featuring intricate Baroque artworks as well as beautiful stained glass windows depicting Jesus's life. One of the highlights of the cathedral is its two towers, which are open to visitors who want to climb up and enjoy views over the city. However, please note that for safety reasons, there is a limit to how many people can be allowed on the towers at one time.
Wander the Museo Canario
The Museum of the Canaries in Las Palmas is a living history museum dedicated to preserving and showcasing the unique culture and traditions of the Canary Islands. It houses a vast collection of artifacts and artworks related to the islands' history and customs including the Guanche people. Visitors can also explore interactive exhibits that tell the story of how the islands have evolved over time.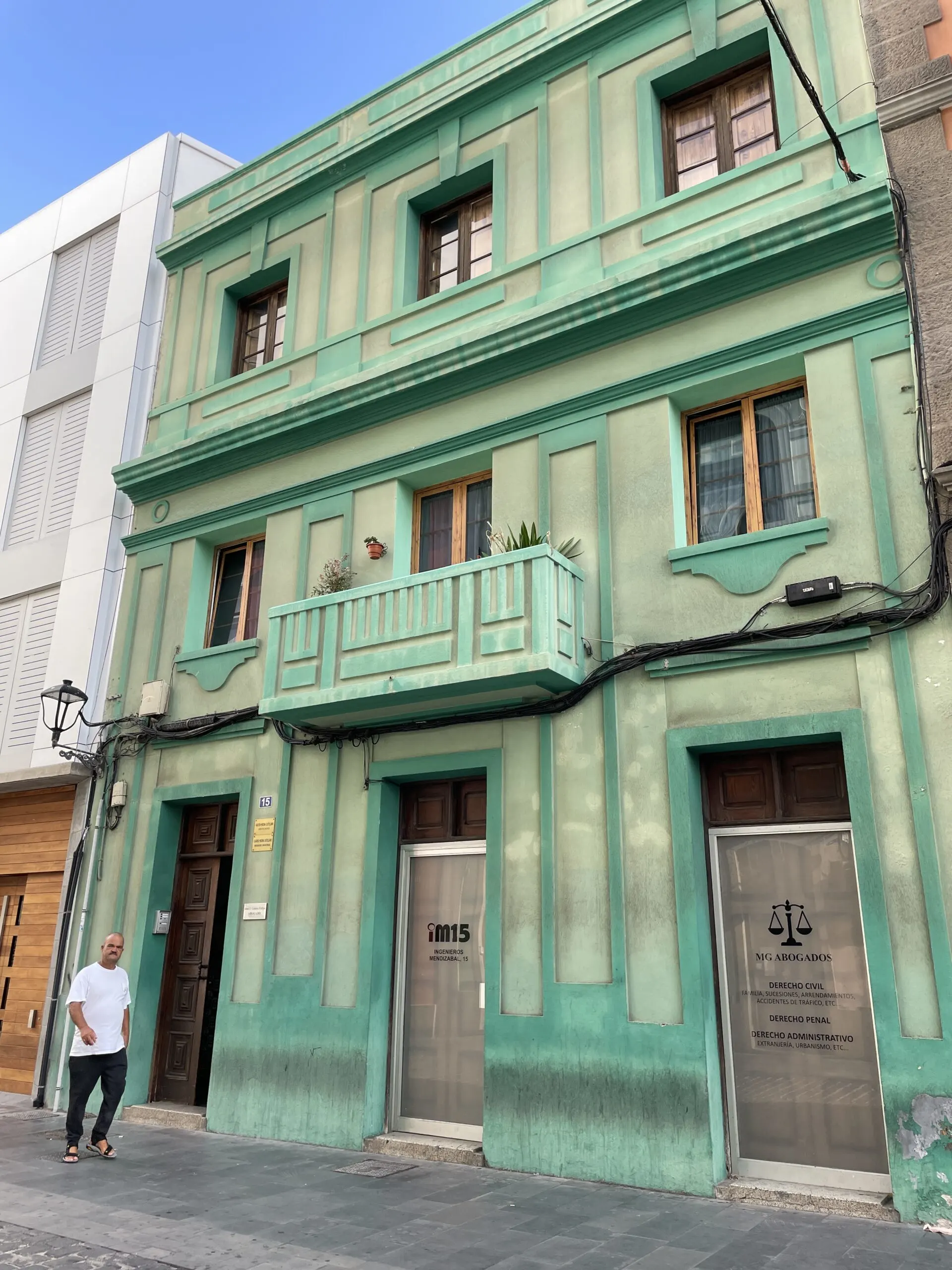 Visit the Vegueta Old Town
One of the oldest neighborhoods in Las Palmas, full of colorful streets and buildings that feel far more Caribbean than Spanish. Stroll through Plaza Santa Ana and admire its beautiful 18th-century architecture. There are also plenty of shops, restaurants, bars, and cultural events taking place in Vegueta all year round for visitors to enjoy.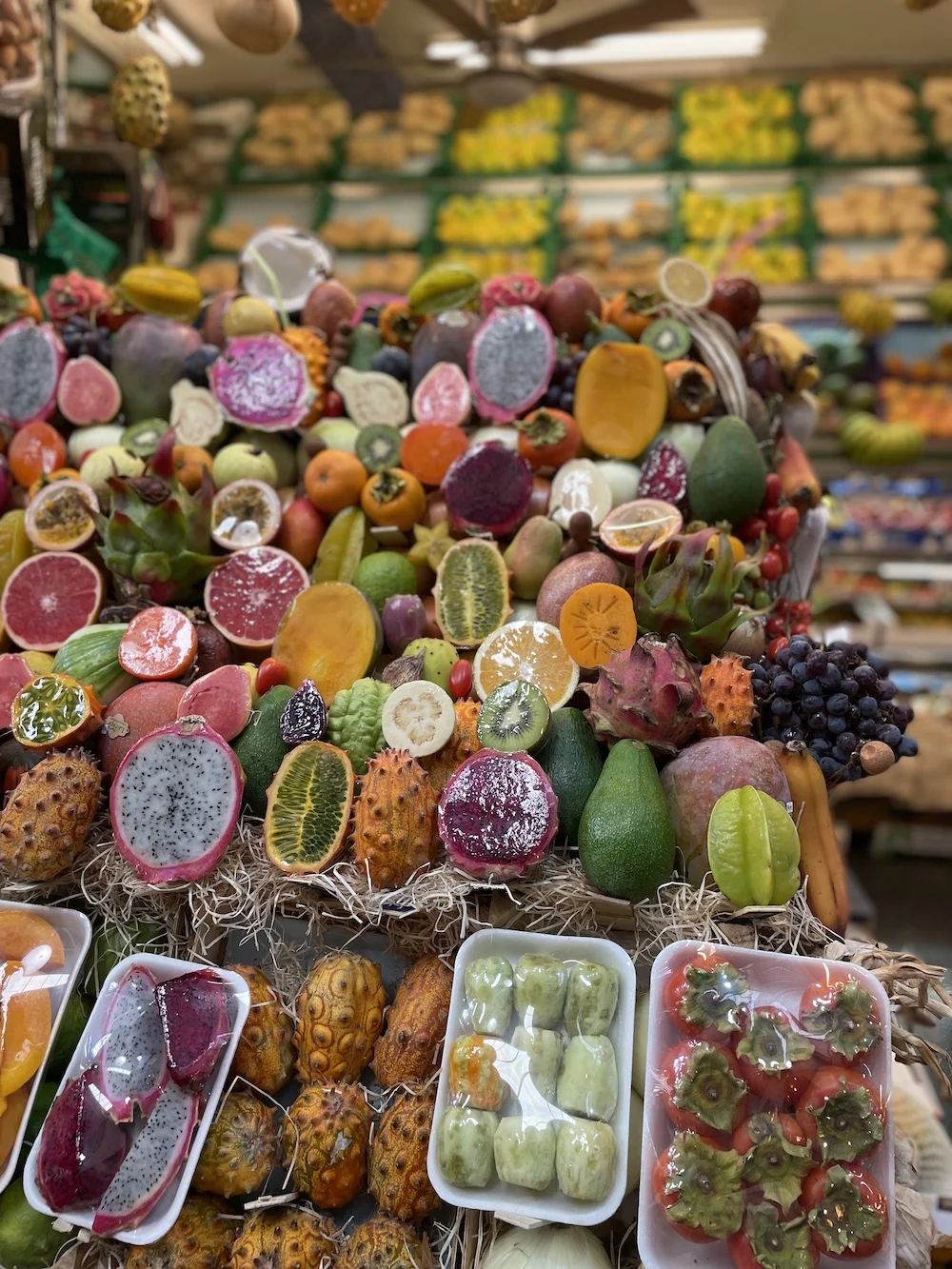 Wander the Food Markets
This is my favorite activity when I travel and Las Palmas de Gran Canaria is known for its vibrant food culture. There are a variety of markets to explore across the city. One of the most popular markets is Mercado Vegueta, located in the historic district of Vegueta. Here you can find a wide selection of locally sourced fruits and vegetables, as well as wines and cheeses from around the world.
For seafood lovers, there's Mercado de Nuestra Señora de Africa which offers fresh fish, shellfish, and other products from the sea. For something unique, there's La Merced market where you will find unusual products from Morocco, Latin America, and other regions.
5 Places to Stay in Las Palmas
These five accomdation options will have you forgetting about the all-inclusive options. They offer different experiences and are located in the heart of Las Palmas.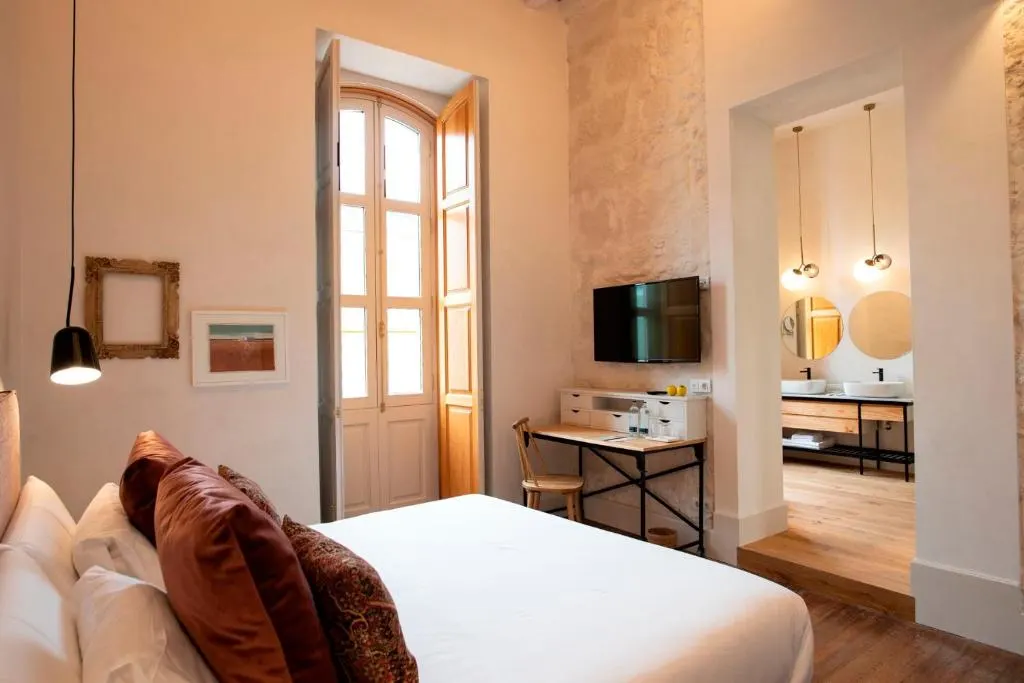 We stayed here during our time and found it perfect for a city escape. The location was walkable. The staff is fantastic. We loved their breakfast and everyone went out of their way to make our stay enjoyable.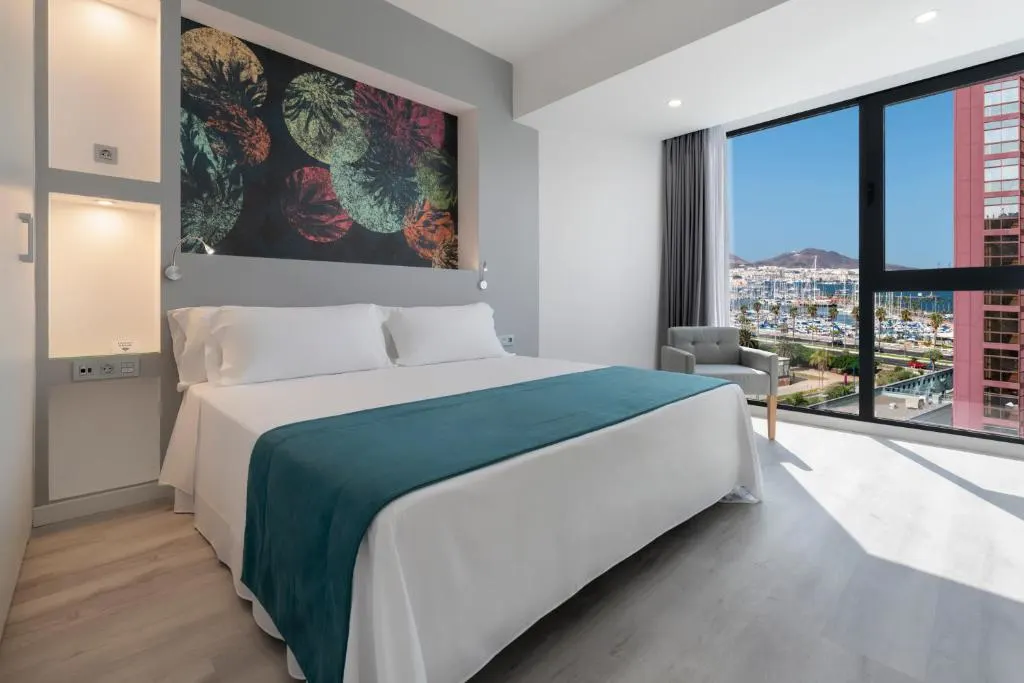 If you want a more standard hotel experience this hotel that is part of the Barcelo chain is a good option. With its modern decor, rooftop pool, and selection of restaurants, it is a great place to stay for both business and leisure travelers.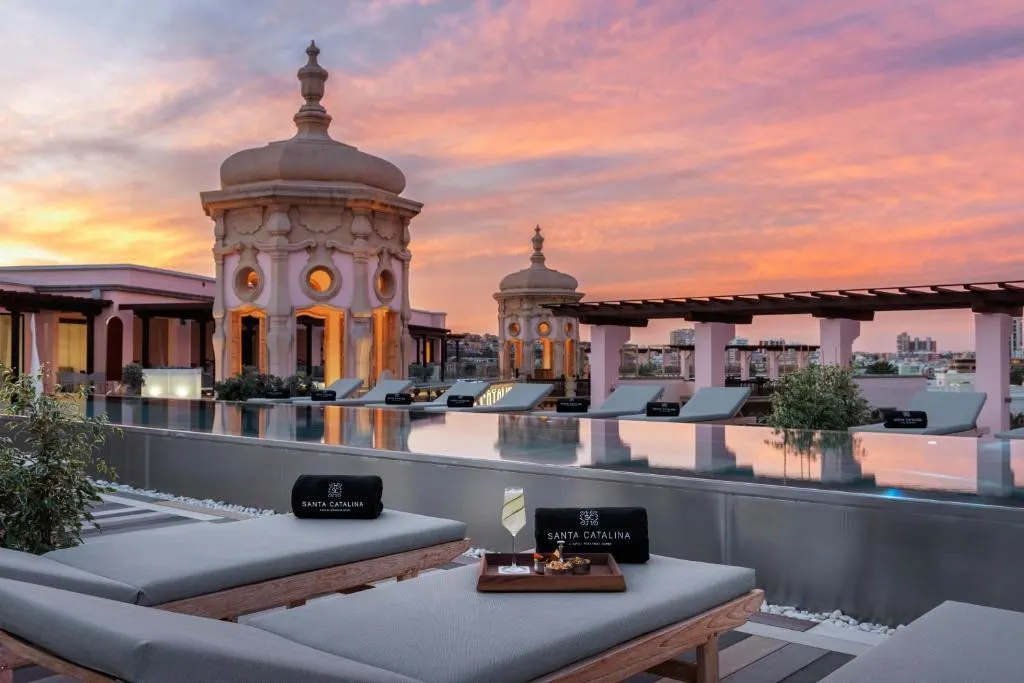 Within 250m of the beach, this hotel is a beautiful option in Las Palmas. The property focuses on sustainability and has Japanese-style toilets throughout the hotel. Some rooms also include a refrigerator and microwave.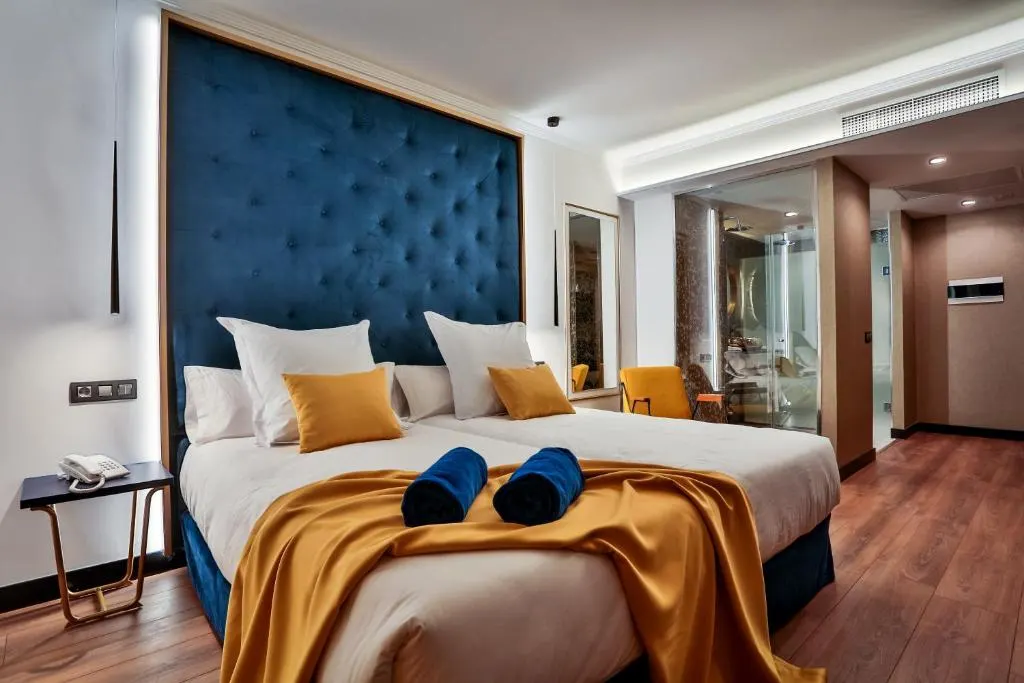 Design Plus Bex Hotel is a chic and modern boutique hotel located in the heart of Las Palmas de Gran Canaria. The hotel offers stylish rooms with king size beds, luxury bathrooms, air conditioning and high speed Wifi. On-site amenities include a wellness center and spa, a heated outdoor pool and Jacuzzi, two restaurants serving international cuisine and several bars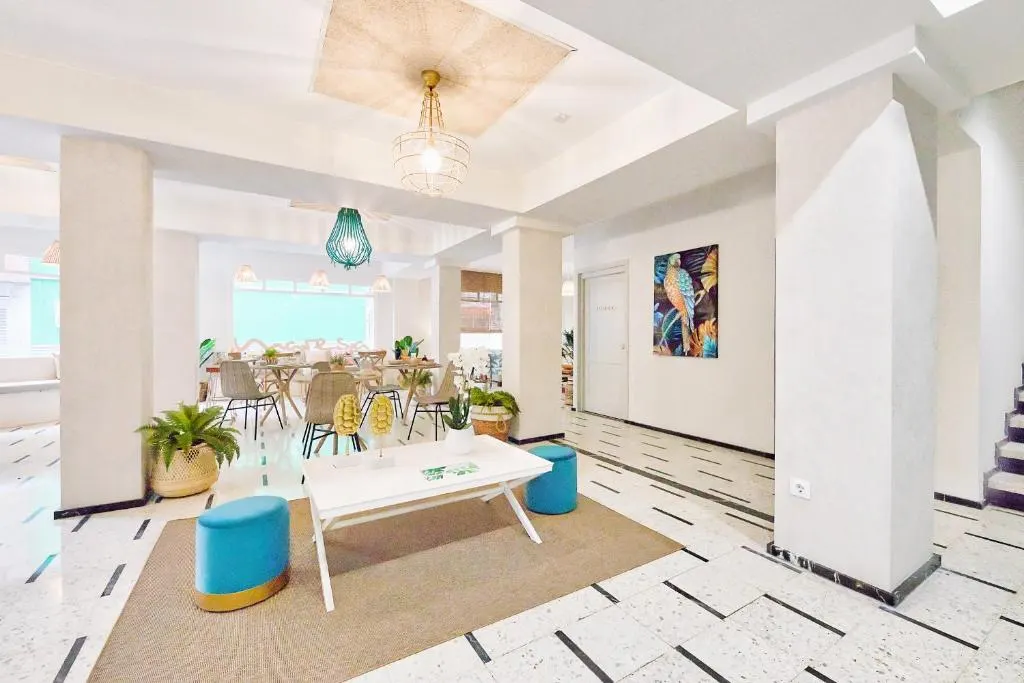 A contemporary, upscale hotel located in the heart of Las Palmas de Gran Canaria, this hotel offers spacious rooms with modern furnishings and amenities including an outdoor pool, a fitness center, two restaurants serving international cuisine, and several bars. The hotel also features a rooftop terrace with spectacular views of the ocean and city skyline. As an additional plus it's got a great location near Canteras Beach.
5 Places to Eat in Las Palmas We Loved
One of the most surprising things about eating in Las Palmas is that the types of foods available are far more Latin American than Spanish. Yes, you can still find classic Spanish staples but there is a lot of variety of available. One of the benefits of being a location where there was so much trade is that there are a lot of cultures represented.
Los 5 Sentidos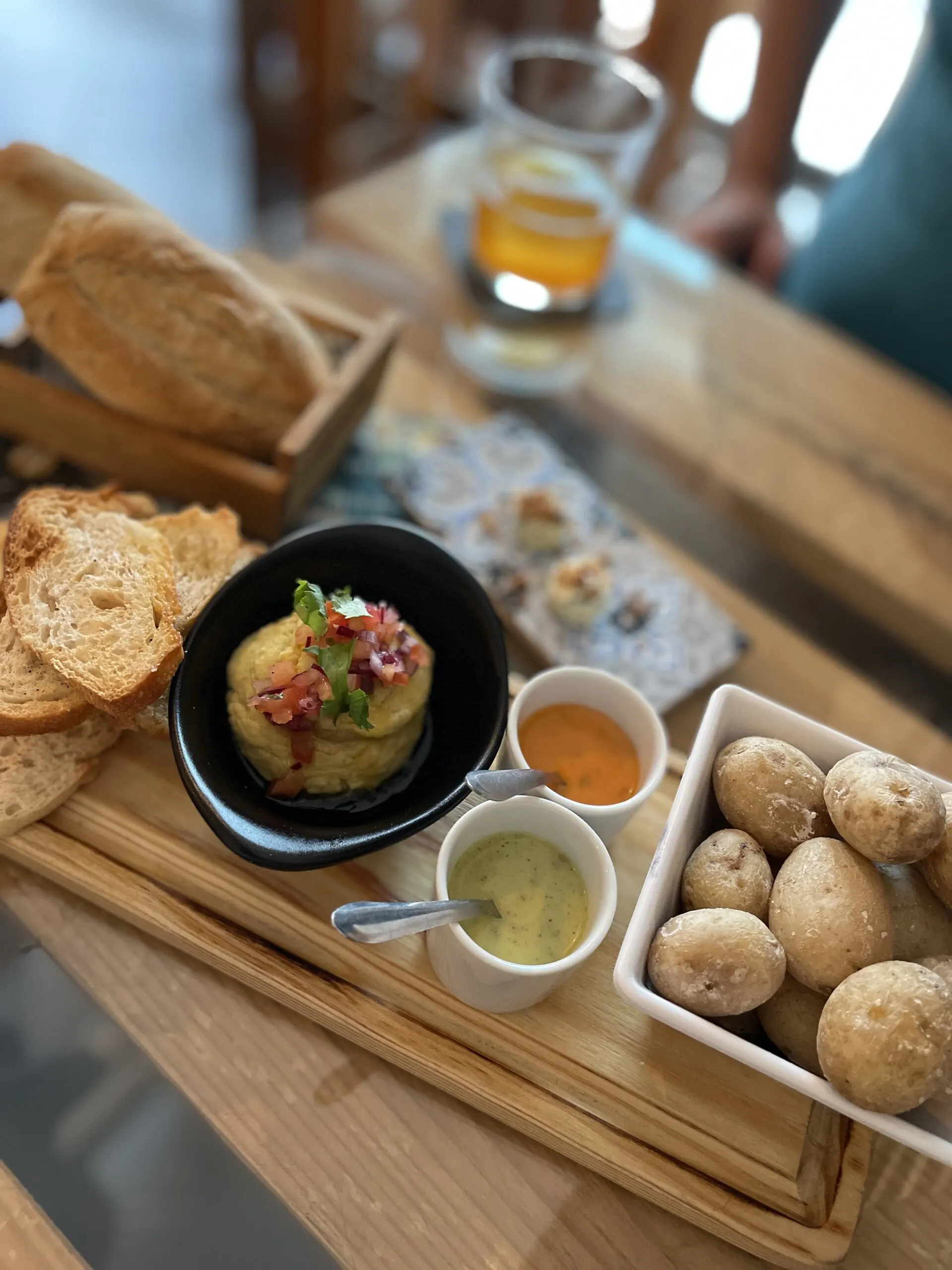 If you want to try something a step up but not super pretentious, we enjoyed this restaurant. There are some unique items on the menu as well as some twists on classic Canarian dishes. Try the papas arrugadas as well as the Canarian cheese plate for lunch. We also really enjoyed the seared tuna. It was the perfect option for lunch.
Lavaysalt
If you love all things sweet then do yourself a favor and head to this bakery. They offer vegan and gluten-free items that will not make you miss the originals. Plus everything is beautiful!
Cool Beans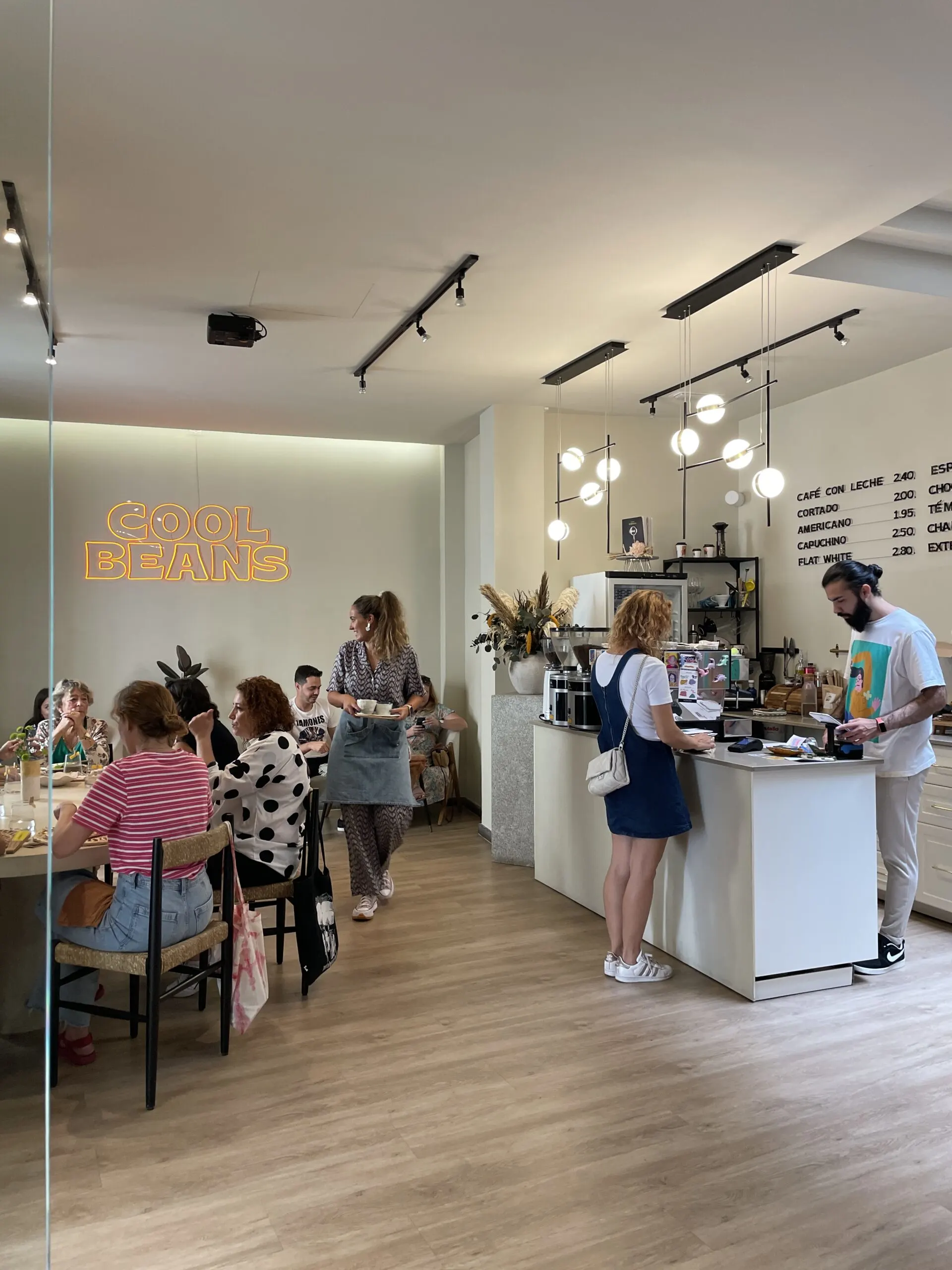 This is a really great coffee shop in Vegueta perfect for grabbing a great cup or getting some work done. Their upstairs has a coworking area and they also serve food. A very fun atmosphere with most of all, good coffee!
Arepera La Criolla
This is the type of place you'd walk past and never think twice but you'd be missing out. Arepas are Venezuelan and they've found a home here in Las Palmas. This place makes some of the best we ate. Our group had about 7 different kinds and we liked them all!
Bululu Travieso
This menu combines the flavors that really pull together the feel of the Canaries for me; the Mediterranean, Latin American, and Caribbean. If you're looking for a fun spot to grab some good food, it's worth considering.
With beautiful beaches, stunning views, and plenty of cultural attractions, Las Palmas de Gran Canaria is an exciting destination that offers something for everyone. Whether you're looking for a relaxing getaway or an adventurous trip, this vibrant city has it all. With its diverse array of restaurants, shops, and entertainment venues, Las Palmas is the perfect place to explore and create lasting memories.
More Articles on The Canary Islands
What To Do and See in Tenerife