Lanzarote is one of the most popular destinations for a holiday and it is easy to see why. Although Lanzarote is known as the most volcanic island it is, in fact, the least mountainous. This means that exploring the island is a lot easier than you would think. It is well-known for its black sandy beaches. Only found on volcanic destinations and what makes the Canary Islands very unique. The sand is silky and smooth but very striking. Of course, the island still has its fair share of white sandy beaches and perfect swimming locations.
Lanzarote is known as a biosphere. Which makes the air and atmosphere perfect for athlete's training. It is why Lanzarote is the choice of many football teams and Olympic athletes for training holidays. But there is so much more to this island than meets the eye. So let's explore some of the best things to do, the great times of year to travel here, and some tips on how you can make the most of your holiday here.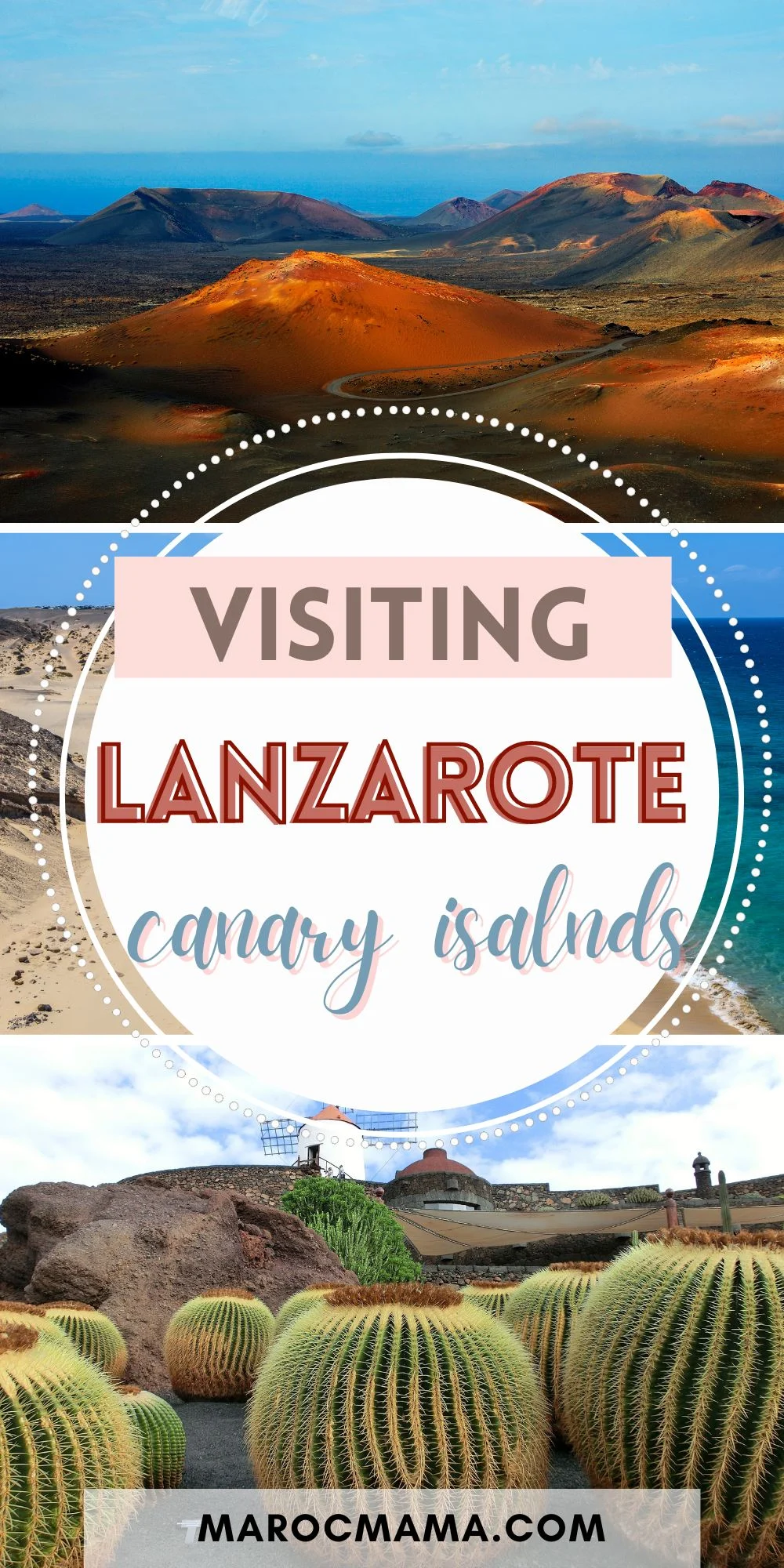 Popular tourist spots in Lanzarote
There are some wonderful locations to visit in Lanzarote, here are some of the popular tourist hotspots that you may want to consider:
Puerto Del Carmen
Costa Teguise
Playa Blanca
Playa Honda
Arrecife (Capital)
Teguise
Puerto Calero
Haria
Arietta
Best times to visit Lanzarote
Lanzarote, like the other Canary Islands, has a subtropical climate. This means that it has hot summers and mild winters and you can expect year-round sunshine.
This means that you can visit Lanzarote at any time of the year and have the confidence that the weather will be good. However, if you are wanting hot temperatures then the best time to travel there would be between June and September.
The hottest month to visit would be august where temperatures can reach 31c. The coolest month to visit would be February, where the top temperatures could reach 22c, which is still extremely warm in comparison to some other places.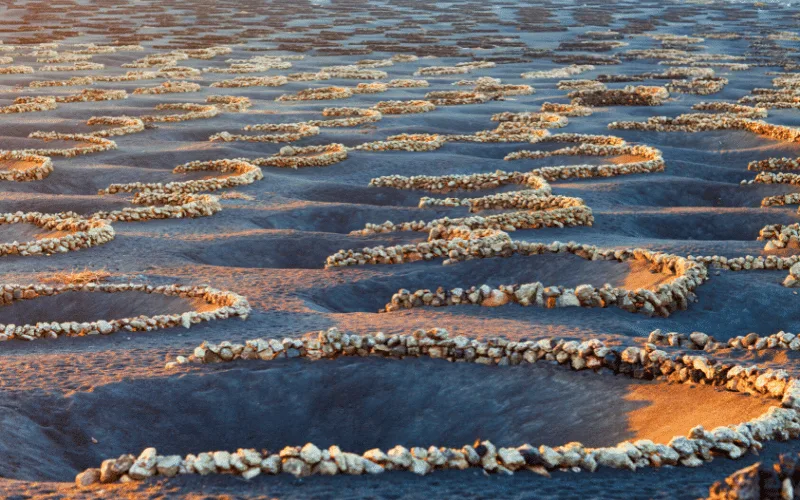 Things to do while you are in Lanzarote
If water sports are your thing, then the north of the island is the perfect spot. Subject to high winds it's a fantastic location for windsurfing. Caleta de Famara is well known to be a destination for avid water sports enthusiasts. The island regularly hosts competitions because of the high winds. There are many attractions to suit families and couples alike. From the cactus gardens to amusements and water parks there is something to appeal to most. You may also want to check out the wine region where wine is locally made.
Lanzarote is full of surprises. With wonderful excursions available to you in some of the island's most upscale resorts, you will struggle to get bored. You could take boat trips to some of the other islands. Or explore the amazing marine life in a glass-bottom submarine.
If a bustling nightlife is more your thing, then head to Puerto Del Carmen. With many bars, restaurants, and clubs you will be able to party until the early hours. If you are more interested in your food, then the quaint seafood restaurants in the old town will delight your tastebuds. Here are some of the other popular attractions on the island that you may want to experience:
Timanfaya National Park
The Timanfaya National Park is one of the best attractions on the island. Here you will be able to have a tour of the volcanic fields and witness some of the most incredible landscapes. If you wanted to experience something as close to the moon as possible, then the lunar-like scenery will give you the closest thing to it. The park has a restaurant and also offers other activities like camel rides.
Teguise Market
Many people love to peruse the markets on holiday, and the Teguise market is the biggest in the Canary Islands. The market takes place every week and is a buzz of bargains and wonderful items that you can purchase. Teguise was actually the capital of Lanzarote until 1852, but it is still a highlight of a place to visit. The Sunday morning market has over 360 stands.
Jameos Del Agua
Designed by the famous architect Cesar Manrique, who has had a lot of influence on the landscapes and buildings on the island of Lanzarote. This is the perfect attraction to experience something a little unique. The underground caves are a hidden gem and within the lagoon, you will even be able to see the albino crabs.
Papagayo Beaches
If you are wanting to find one of the most beautiful beaches on the island then look no further than Papagayo Beach. It is a short drive from Playa Blanca, another popular tourist location. It is a real natural beauty with cliffs and white sands. It is a lovely location, but there isn't much in the way of tourism in the area, so make sure you take your food and drinks with you if you visit.
Aquapark at Costa Teguise
Sometimes you just want to do something that is a bit different, then the Aquapark is the place to be. This is Lanzarote's only water park, so is well worth a visit if you want to enjoy a thrill in the water. There are a grand eight racing slides as well as white-knuckle kamikaze which isn't for the faint-hearted.
Special items that can be found on the island of Lanzarote
There are few things that you may find on Lanzarote that are unique to the island, or the Canary Islands specifically.
Food items
Canarian potatoes – traditionally grown on the island these are small potatoes that are boiled in salty water, this used to be seawater. They are served with their skin on with mojo sauce.
Mojo Sauce is another traditional Canarian food and you can get a red or green version. The red one is red pepper and garlic whereas the green mojo sauce has herbs such as coriander and parsley.
Other items you might find
Lanzarote, and the Canary islands generally, are very well-known for their aloe vera plants and products. The plants grow on the island and they have been turned into all sorts of products perfect for daily use.
Getting around the island
The great thing about Lanzarote is that you can easily drive around the island by car. Hiring a car is simple and you can access some of the other remote locations that you may want to consider that you might not ordinarily be able to get to on public transport. Places like Caleta De Famara (perfect for windsurfing) and Arietta (a hidden beach with some epic tapas restaurants on the seafront).
You can also easily access buses that are frequently running between some of the popular resort locations and the capital of Arrecife. Taxis are easily accessible in resort centers and very reasonable in price.