Tenerife is a popular holiday destination that many people love to travel to. It is the largest island in the Canary Islands and is full of fabulous resorts and places to see. While you are here you will be able to see some incredible places. While you are there, you will be able to see forests, volcanic landscapes, and beautiful beaches. It is well-known for its black sandy beaches. Only found on volcanic destinations and what makes the Canary islands very unique. The sand is silky and smooth but very striking.
There are so many great locations within the island that you will find something that will suit you. Many people who love to play sports are happy to head to Tenerife because of the fabulous golf courses as well as plenty of opportunities to enjoy water sports. You will also find lots of other fun-filled attractions like waterparks, perfect for families, couples, and friends. So let's dig a little deeper into what Tenerife is all about and what you can do on your trip there.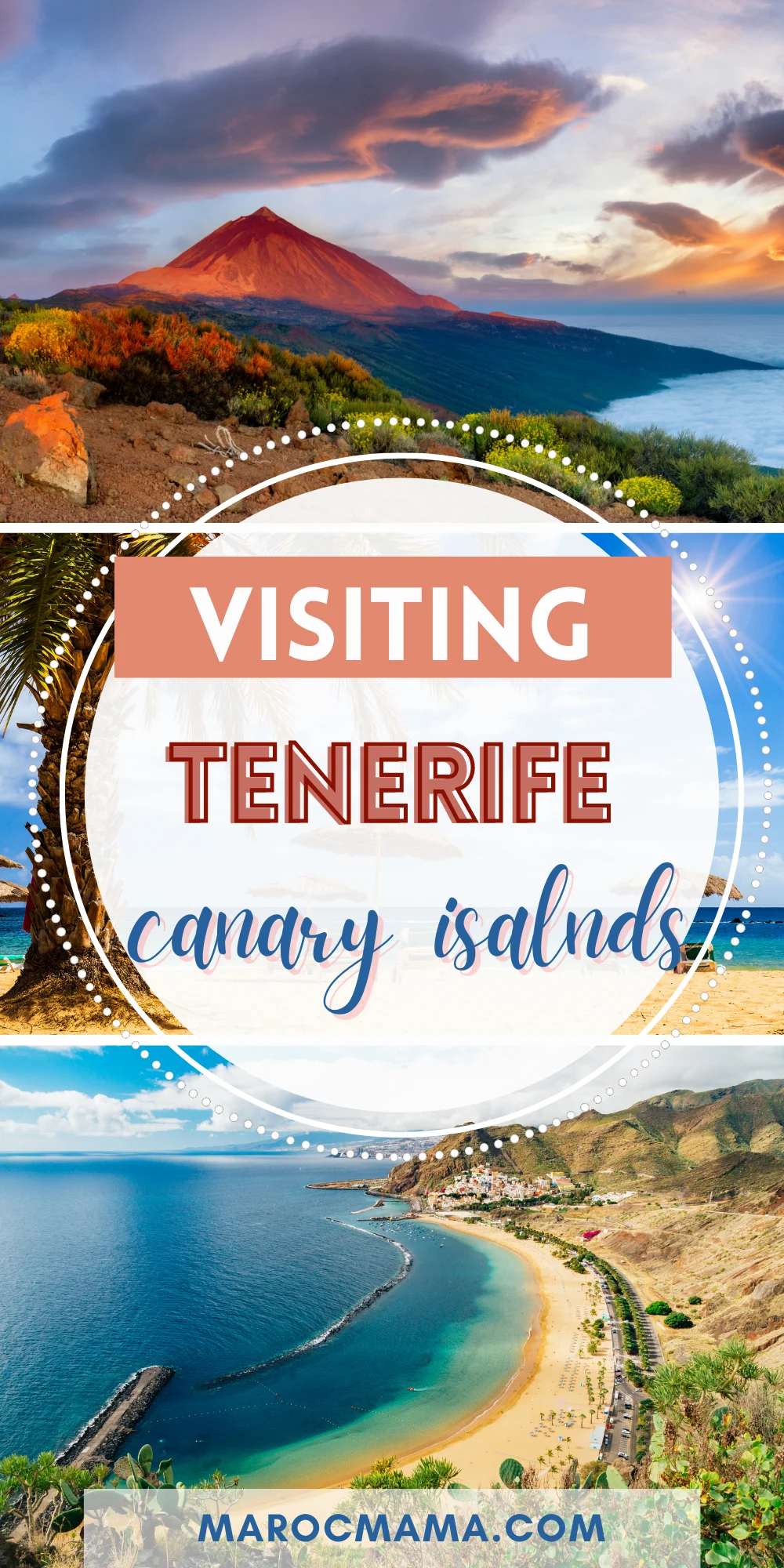 Popular tourist hotspots
There are some wonderful locations to visit in Tenerife, here are some of the popular tourist hotspots that you may want to consider:
Santa Cruz De Tenerife (Capital)
Puerto De La Cruz
Los Cristianos
Cosat Adeje
Playa De Las Americas
Garachico
La Orotava
Arona
Puerto De Santiago
San Miguel De Abona
Best times to visit Tenerife
Tenerife, like the other Canary Islands, has a subtropical climate. This means that it has hot summers and mild winters and you can expect year-round sunshine.
The best thing is that you can visit Tenerife at any time of the year and have the confidence that the weather will be decent. However, if you are wanting hot temperatures then the best time to travel there would be between June and September.
The hottest month to visit would be August where temperatures can reach 31c. The coolest month to visit would be February, where the top temperatures could reach 22c, which is still extremely warm in comparison to some other places.
Things to do while you are in Tenerife
When heading to Tenerife you will find that there are the usual things that you can do and enjoy. The main thing to point out is that most of the popular tourist attractions have incredible beaches and bays. The majority of the beaches in Tenerife have black sand, unlike some of the other islands that have a mixture of white and black sand. However, the one thing this island does give you the chance of is the opportunity to see some whales and dolphins in their natural environment. There are some incredible boat trips that you can take. You will find some other great attractions that you may want to experience. Here are some of them.
Teide National Park
It might be difficult to avoid visiting the Teide National Park because it takes up 10% of the island. It is also the oldest national park in the Canary Islands, making it quite a special place to experience. Within the national park, you have beautiful nature to explore but it is also home to two active volcanoes.
Hiking in El Teide
Tenerife has some great mountains on the island making it the perfect location to go hiking. It doesn't matter if you are an experienced hiker or whether you do this quite often, the mountainous region gives you some incredible walking trails and gives off some of the most spectacular views of the island.
Loro Parque Zoo
While you are in Tenerife you might also want to visit Loro Parque Zoo. You might be able to experience the whales out to sea in the area, but if you don't want to take a boat trip, you can find some exotic marine life here at the zoo. The zoo is famous for its water attractions and each day it puts on different shows. If you aren't keen on marine life, the birds will surely dazzle. The talking parrots are part of the shows and a big part of the park has been created to replicate the natural habitat that the birds can experience.
Special items that can be found on the island of Tenerife
There are few things that you may find on Tenerife that are unique to the island, or the Canary Islands specifically.
Food items
Canarian potatoes are a dish you might try when heading to Tenerife. Traditionally they are grown on the island these are small potatoes that are boiled in salty water, this used to be seawater. They are served with their skin on with Mojo sauce.
Mojo Sauce is another traditional Canarian food and you can get a red or green version. The red one is made from red pepper and garlic and the green one is made from coriander and parsley.
You should also try a local goats cheese while you are in Tenerife. They say more cheese is consumed by people who live in the Canary Islands than anyone else who lives in Spain!
Another popular dish is Atun en Adobo, which is translated as marinated tuna. It is marinated overnight in herbs and spices and then fried the following day.
Other items you might find
Tenerife, and the Canary islands generally, are very well-known for their aloe vera plants and products. The plants grow on the island and they have been turned into all sorts of products perfect for daily use.
Getting around the island
The great thing about Tenerife is that although it is the largest of the Canary Islands, you can easily drive around the island by car. Hiring a car is simple and you can access some of the other remote locations that you may want to consider that you might not ordinarily be able to get to on public transport.
You can also easily access buses that are frequently running between some of the popular resort locations and the capital Santa Cruz De Tenerife. Taxis are easily accessible in resort centers and very reasonable in price.