Volcanic and lunar-like landscapes. Being able to find secret coves filled with beauty or look out at Sahara-style dunes. Beautiful resorts and hotel complexes or fabulous and unique self-catering accommodation.
Welcome to the Canary Islands!
A popular holiday destination for many, and islands that were originally formed millions of years ago from volcano eruptions. The Canary Islands are a collection of seven main islands in the Atlantic Ocean off the North West coast of Africa. The islands are, in order of size, Tenerife, Fuerteventura, Gran Canaria, Lanzarote, La Palma, La Gomera and El Hierro. There are also some little islands that are minimally populated and have rock formations.
They attract over 12 million tourists each year and for good reason. With a climate that offers sunshine most of the year and warmer weather, it is easy to see why it is often a destination of choice for a holiday.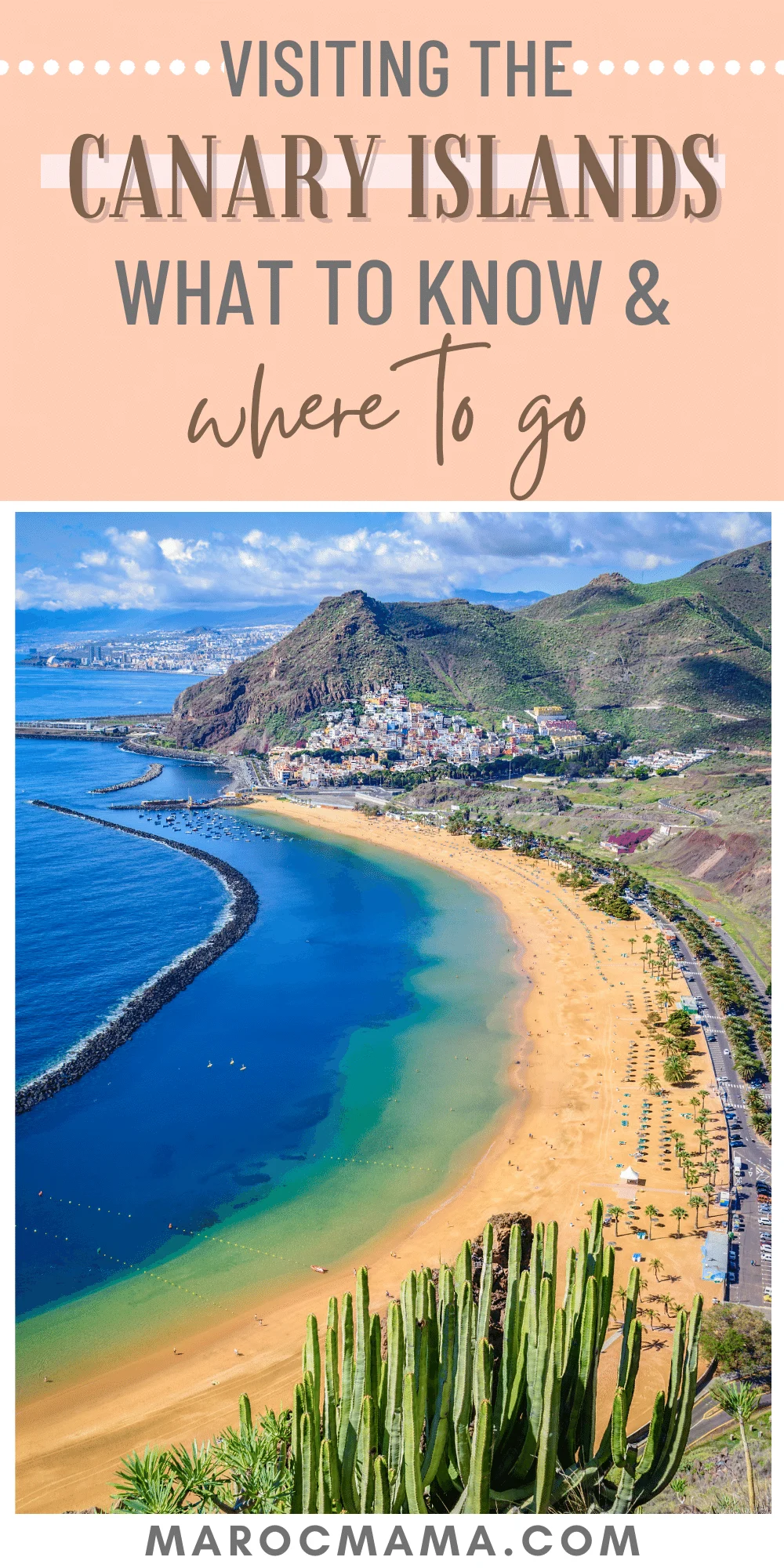 A little bit about the Canary Islands
The Canary Islands are vast and diverse landscapes with such beauty. The islands are Volcanic, which is why many of the beaches you see are made up of black sand. There are active volcanoes on the islands, and there has been an eruption as recently as 1971 on the island of La Palma.
While all of the islands are diverse and unique in their own way, it also means that each island will give you something different. No matter what your holiday style is, there will be an island in the Canary Islands that will suit you.
What can you expect from your trip to the Canary Islands?
There is something for everyone. Whether you are interested to explore the pine forest of the mountainous regions of gran Canaria, learn to windsurf in Fuertaventura, or just want to experience the calm and elegant ambiance that you will find in Lanzarote, there is a lot to explore on any of these islands.
Here are some of the highlights from some of the more popular islands frequented for their holidays.
Known affectionately as the windy isle Lanzarote can capture your heart and soul. It is one of the most popular destinations to visit and it is easy to see why. It is known for its volcanic landscapes and perfect beaches for windsurfing.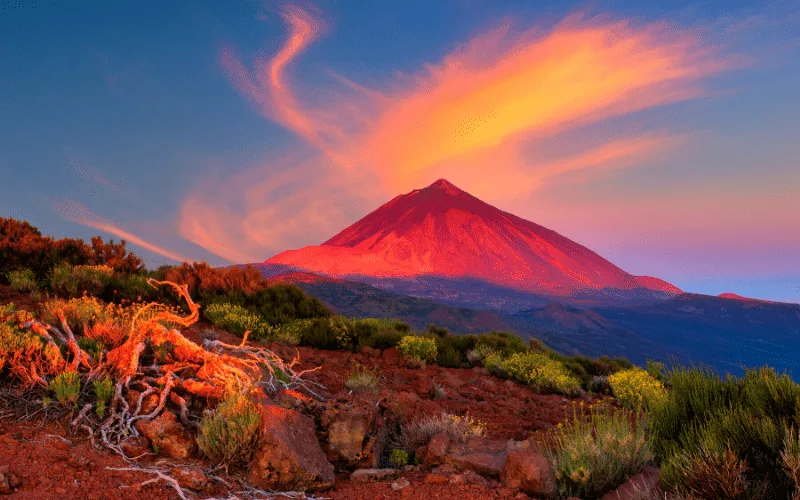 Another popular destination for tourists and holidaymakers is Tenerife. Tenerife is well-known for its volcanic black sand beaches and vibrant nightlife. The resorts are a hustle and bustle with bars and restaurants.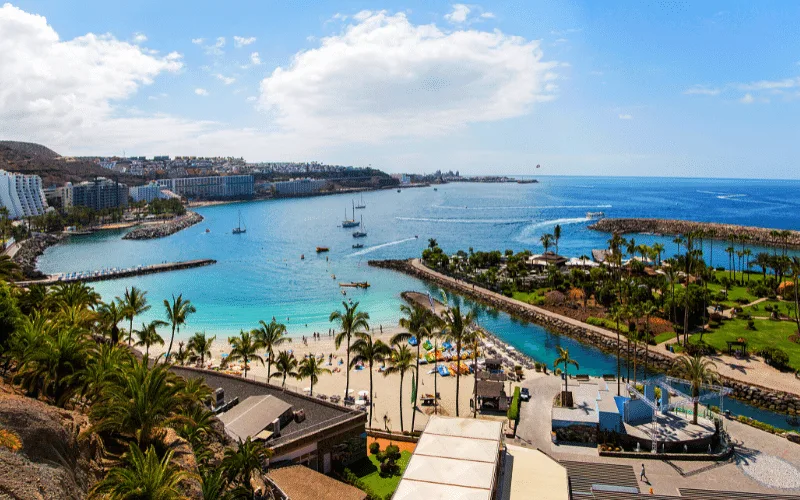 If long stretches of white sandy beaches are more your thing, then look no further than the island of Gran Canaria. With many resorts for couples as well as families, there is something for everyone. The duty-free shopping in Las Palmas is also worthy of mentioning.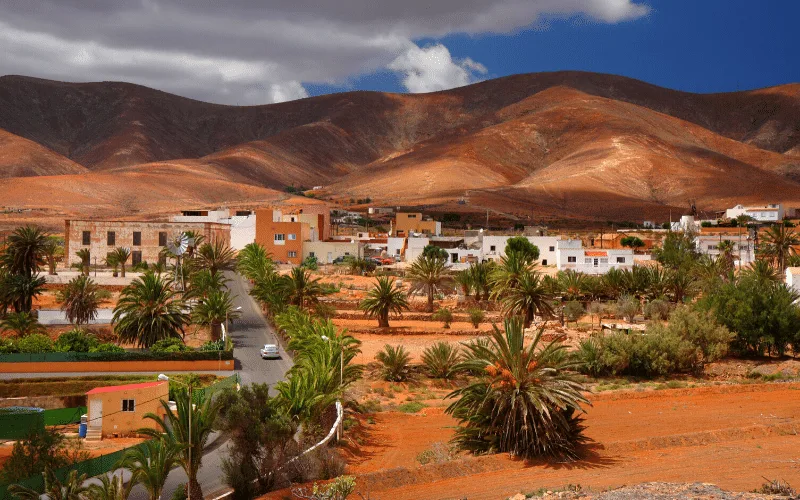 Fuerteventura
Sand dunes galore stretch out on the coastline of Fuerteventura. A more reserved choice for a quieter holiday this island is simply beautiful. With stunning beaches and perfect wind for water sports, there is a lot to do.
La Palma
This Island is the most westerly island of the collection and is the fifth largest of the main seven islands. La Palma is untouched offering natural beauty and a more green aspect compared to the other locations.
La Gomera
This island has many hiking trails to enjoy and dense forest. A location for the thrill-seeker vacation goer that is for sure. There are white cliffs that act as a serene backdrop to the black sandy beaches. A real mix of a landscape on this island.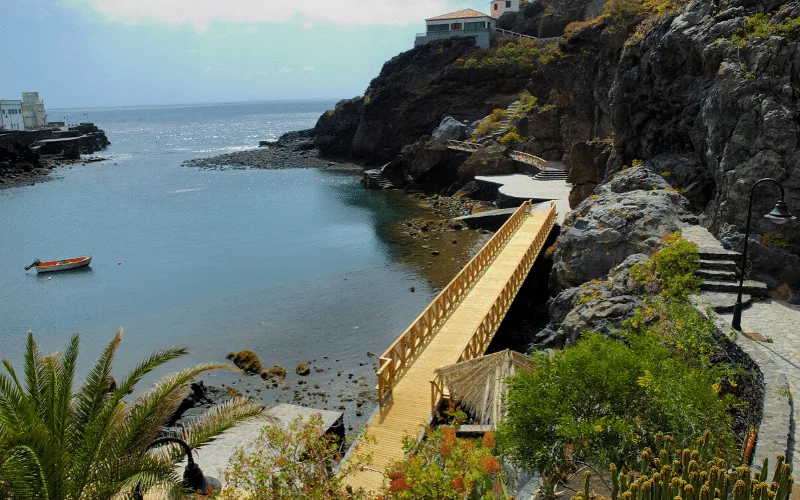 El Hierro
The furthest southern island is the smallest in population. It has a beautiful coastline and unspoiled coves. It has a total population of just over 10,000 and it was the first of the Canary Islands to become totally self-sufficient.
You also have Graciosa, which can be seen in its entirety from a point in Lanzarote. There is Lobos Island, Alegranza, Montana Clara, Roque del Oeste and Roque del Este. Some of these islands are inhabited and can be seen from certain points of the other islands. These were all formed during volcanic eruptions.
How can I get to the Canary Islands?
Going on holiday to the Canary Islands is a great choice, and with seven different islands to choose from, you may be wondering how best to get there. You can travel there by boat or in the air. Here are your options.
By plane
One of the most popular ways to travel to the Canary Islands would be by plane. The islands are busy most days accepting flights from all over the world. The flight time can vary depending on which Mainland Spain airport you are flying from but they can take on average between 3-4 hours.
The airlines that you can regularly travel to the Canary Islands from Spain are:
You can also fly from Morocco to the Canary Islands. Ryanair operates a twice weekly flight from Marrakech to Las Palamas Gran Canaria.
Ferry
You can also get to the Canary Islands by ferry. Two ports will offer regular services, some up to four times a week, taking you to Gran Canaria, Tenerife, or Lanzarote. The crossing can take around 27 hours.
Ports you can travel from mainland Spain:
Port of Huelva
Port of Cadiz
Cruise
You could also consider a cruise. Many cruises will depart from mainland Spain and then you can explore all of the Canary Islands during your cruise schedule. This is an ideal way for you to explore as many of the islands as possible during your holiday.
The best times to the Canary Islands
The beauty of these islands and their location off the coast of North-West Africa means that the climate is great throughout the year. The summer months will always be hugely popular here, but many people love to holiday in the Canary Islands during the winter months. It may not be as hot as it would be in the summer, but the climate is warm and pleasant with very little rainfall.
The Canary Islands are a fabulous holiday destination, and with so many fabulous islands to choose from, the hardest decision will be where to go first.
Be a part of the MarocMama family!
Do you want access to all things MarocMama? Join our community of readers to get updates on new posts, inside information that won't go on the blog and so much more!
Sound good? Pop your email below and you're in!