The first glimpses I had of the Sicilian coast brought a lump to my throat. Our plane descended and the mountain that borders Palermo rose steadily as we descended. We had arrived. I would be lying if I said I wasn't nervous. I had gotten so many mixed messages about this place. But, visiting Palermo has always been one of my travel wishes.
"You'll love Sicily it's so amazing!"
"Palermo is nothing but a dirty city with rude people!"
"You'll hate that place, don't go with a romantic idea, it's nothing like the rest of Italy!"
Then there was something inside me that had been pulling to this place like a magnet for years.
The truth? Most of the above statements were true.
The other truth? I loved it – we all did.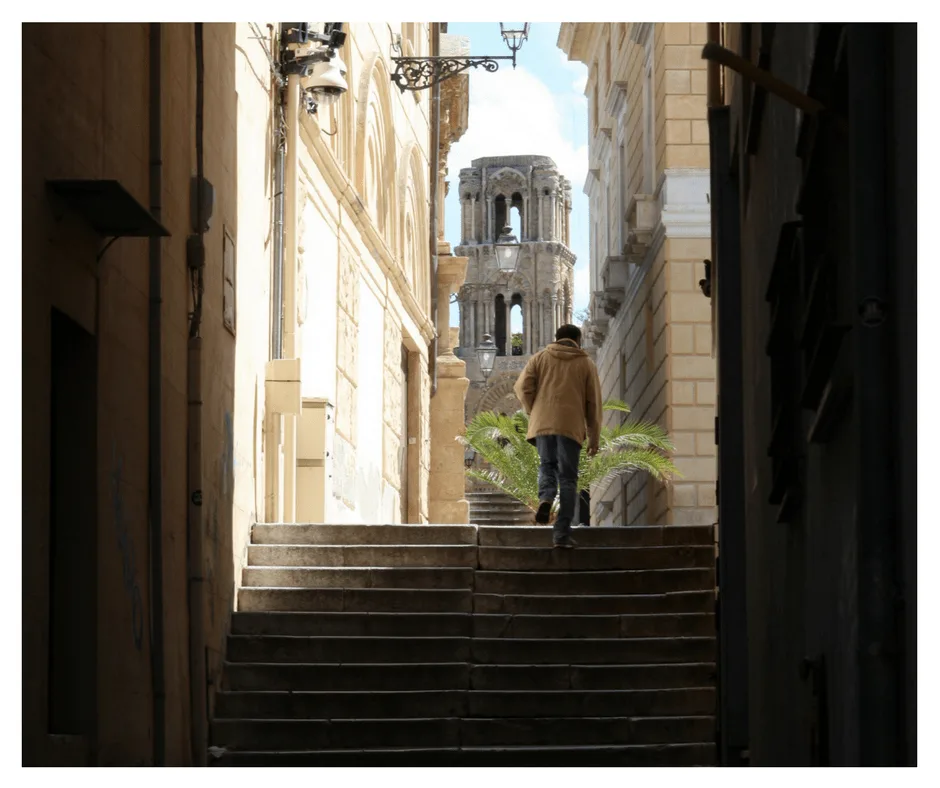 Palermo is nothing like Italy because it's not Italian – it's Sicilian. Sicilians are a complex people (I should know I'm one of them!) and their history is equally complicated. The Italians were just the last in the line of conquerers of this island. This history of subjugation is one of the premiere reasons for their defining characteristic – distrust of outsiders.
When we left Favignana and headed towards Palermo we were excited for the next part of the journey. When we got into central Palermo our driver proclaimed "welcome to the jungle!" It was true. There were lots of cars and noise, people driving a bit wild. Buildings stacked right up next to each other. There's no question that you're in a very old city – it's over 2,700 years old.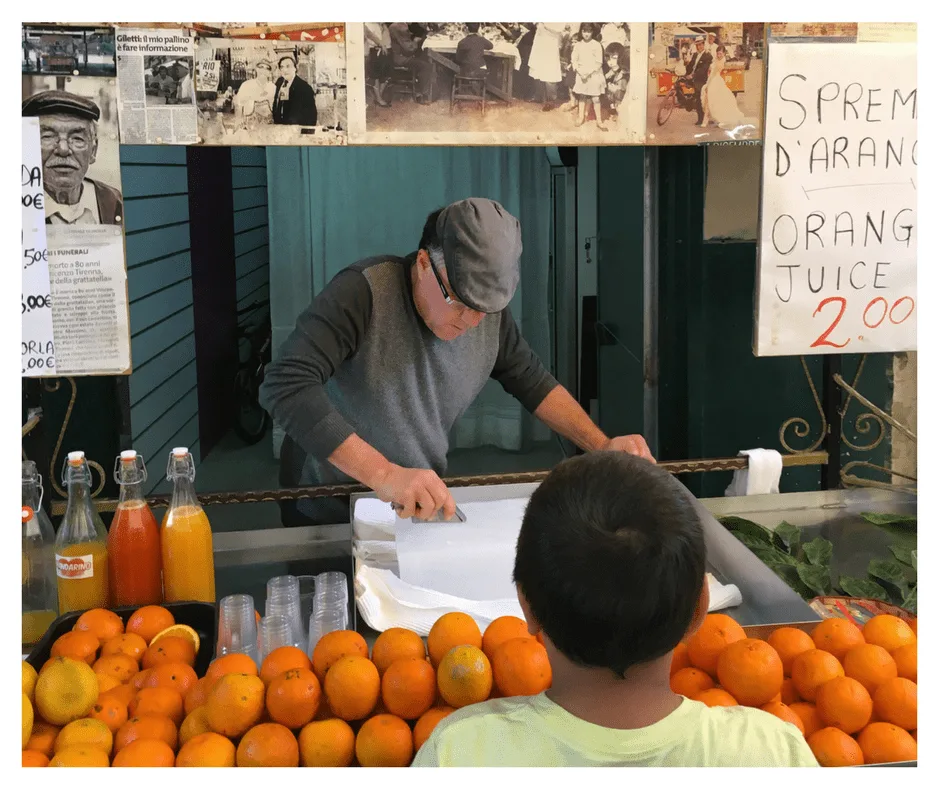 The first night we went out for dinner to a place a few streets down that was full of local families. We ordered and didn't experience any of the brusque attitude I had been warned about. The next day we spent the entire day outside walking and doing one of the best food tours we've ever done. This glimpse into the inner workings of Palermo brought us even closer to the city.
There's so much history in this place you can't escape it. That coupled with amazing food made me fall in love with this place. But, if you come thinking it will be sterile like other European cities you will be in for a surprise. Yes, there are lots of "unique" smells. Yes, you do find garbage not in bins. The streets and buildings are gritty. But I can't imagine Palermo another way. It's like a well seasoned pan, if you remove all the build up you're left with a pan that could be from anywhere. Palermo felt so familiar to us, but perhaps that's because our life in Marrakech really has a similar life rhythm.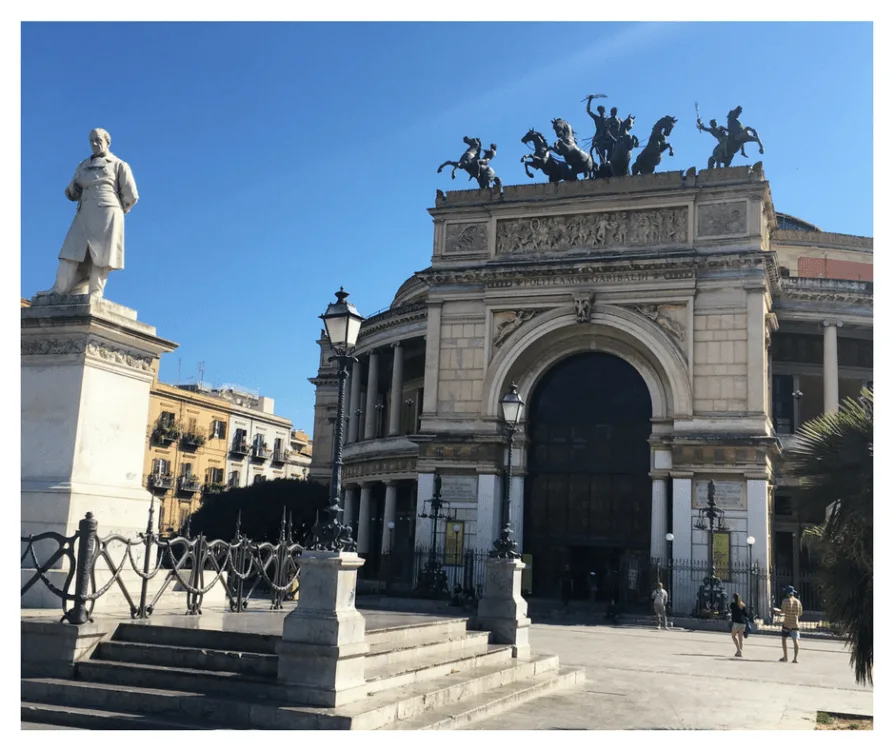 But the bottom line? Palermo is certainly worth visiting. It's a different kind of life than anywhere else in Europe and a melange of multiple cultures. I would love to go back again.In 1913 my great grandfather boarded a ship in Palermo, the SS Palermo, and sailed to Boston, in steerage like many before him. He traveled west to Milwaukee, WI where many other Sicilians from around Palermo had settled and he began working as a laborer. Eventually something drew him to northern Wisconsin where my grandfather was born.
It was this ancestor that led me to question my American identity. What did my great grandparents leave behind in Europe? What were the places they left from and maybe most importantly how connected am I to those things? So I began this project. Over the next several months my plan is to visit every city that an ancestor left and every port city they sailed to the United States from. I will share the immigration story of my family, tell you about these special places they left. Every stop along the way will also include food and/or cooking to get the flavor of the destinations.