In search of a great family vacation? There are many great destinations for families, one of my favorites is Croatia. With its stunning Adriatic coastline, medieval villages, and turquoise waters, Croatia is a truly unique country. Plus, it's fairly easy to reach from Morocco – just a short flight away!
Whether you're looking for an action-packed vacation or a more relaxed getaway, Croatia has something for everyone. So if you're searching for a place to make lasting memories with your loved ones, be sure to add Croatia to your list.
Croatia has a lot of natural scenery such as lakes, mountains, waterfalls, crystal-clear rivers, and limestone canyons. The biggest issue you might face is a lack of time to explore it all! Here are some useful tips for family trips to be worth all the effort of the family.
Choose the Right Place to Stay
Croatia is a country with a long history and rich culture, making it a great destination for a family vacation. There are many things to consider when choosing a place to stay in Croatia, but there are a few key factors that will make your decision easier.
First, think about what kind of activities you and your family enjoy. If you're looking for a beach vacation, destinations like Dubrovnik and Hvar offer beautiful beaches and crystal-clear water. For a more active vacation, take advantage of Croatia's hiking and cycling trails in places like Plitvice National Park.
If you're traveling with young children, you may want to choose a hotel or resort that offers childcare services.
In Croatia, a wide range of hotels and resorts are available for travelers. Here are a few family-friendly options you might want to research and consider;
1. Hotel Lone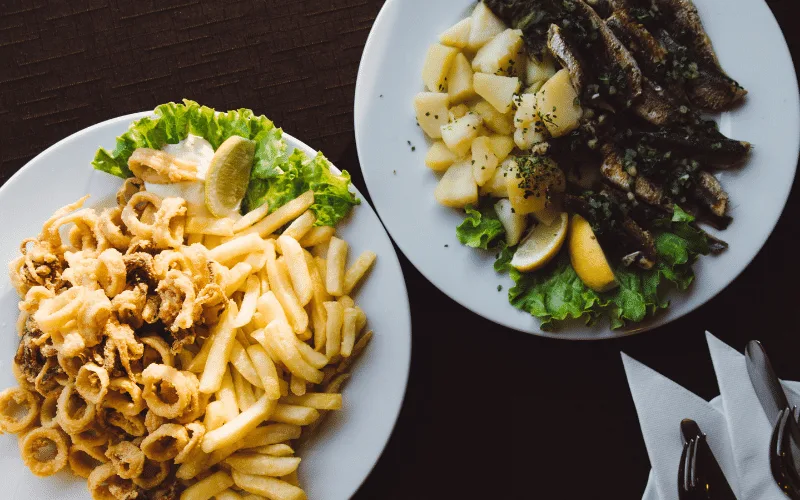 Going Out For a Meal in Croatia
Croatian food is renowned for its excellent quality and variety. There are many restaurants in Croatia that serve traditional Croatian cuisine, which offers an interesting mix of flavors and dishes. Some of the most popular Croatian dishes include burek, ćevapčići, fish soup, and roasted lamb. There is something for everyone when it comes to Croatian food, so travelers should definitely give it a try during their visit.
Some Croatian foods that kids might enjoy include ćevapi (a type of sausage), prosciutto, fresh cheese, and a variety of berries.
Burek and Fritule are two must-try treats in Croatia. You can find these two treats all across Croatia. If your children are not as interested in local dishes you'll also be able to find many restaurants that serve pasta, pizza, or rice dishes.
One thing should be noticed. In many Croatian restaurants, you will struggle in finding high chairs for your baby as well as a lack of diaper-changing facilities. This doesn't make things impossible but it's worth planning ahead a little bit if you're traveling with small children.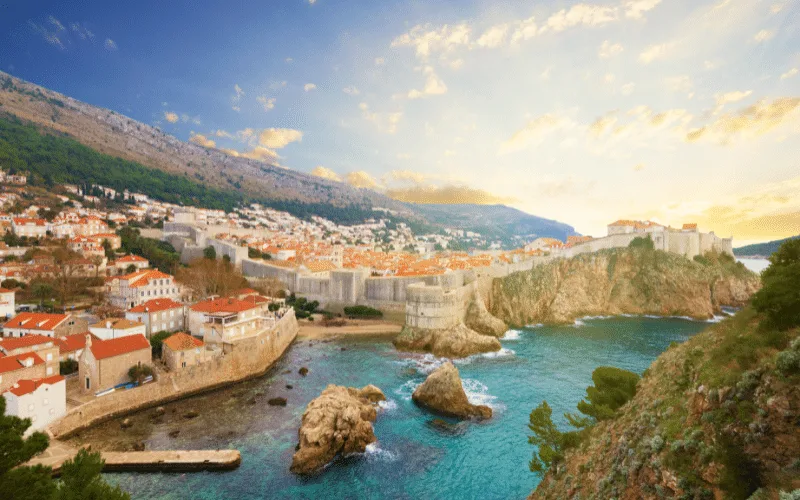 Booking Croatia Travel Services in Advance
Booking travel reservations on your own can be frustrating because it can be difficult to find the best deals and to make sure that all the details of your trip are taken care of. If you miss a deadline or make a mistake in your reservation, it can be very difficult to fix the problem, and you may end up having to pay more or even cancel your trip altogether. This is especially true for popular destinations.
Take Hvar for example. Hvar is one of the most crowded places in Croatia. No matter the time of year you visit, hotels and services are booked in advance. Buying a ticket or booking a hotel room is really difficult if you do not make reservations or work with a travel agent in advance.
If you want to go to visit Hvar, you have to buy a ticket for the ferry from Split to Hvar. Split is considered as a transporting station between Hvar and the mainland. Many travelers overlook the importance of buying their ferry tickets in advance, assuming once they get to the ferry dock they can buy walk-on tickets. This can be a sorely disappointing experience.
Visiting the Natural Sights of Croatia
There are many natural sights to enjoy in Croatia. There are eight national parks in total across the country, and two stand out as nice day trip destinations for families; Krka National Park and Plitvice Lakes National Park.
Krka National Park takes about an hour to drive from Split, and is a stunning place of waterfalls and canyons, with a river gushing through a canyon 200 meters deep. Some areas have been refurbished by the government and have become bathing areas for visitors to enjoy.
Plitvice Lakes National Park consists of a large number of turquoise lakes, magnificent waterfalls, and forests. This park is one of Croatia's top natural attractions. However, the distance to travel here is quite far. It is a day's drive from Split. Due to the complicated terrain of this park, most of your visit must be made on foot. Cars, ATVs or bikes can not be used in the park. That being said the payoff of the beautiful scenery is worth the effort. This park is probably better suited for older children.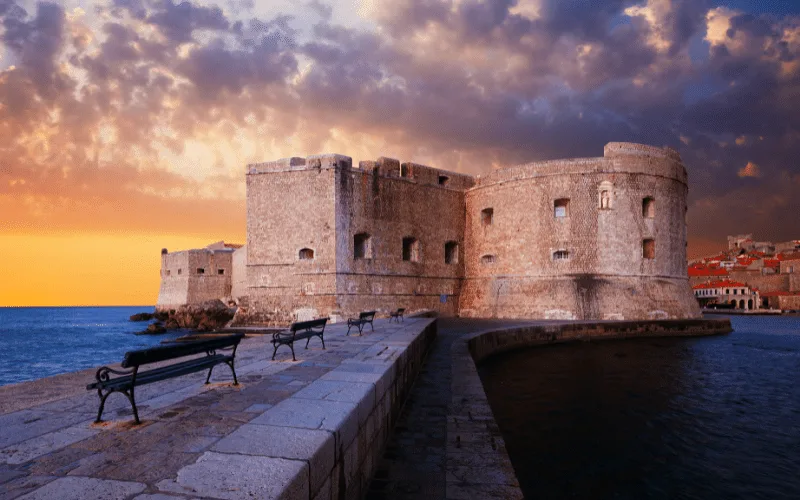 Museums and History in Croatia
Croatia has a very long history, with many recent events that have shaped the people tourists encounter today. There are many museums and historical sites that are great for kids. A great museum for kids is the Ethnographic Museum, which showcases traditional Croatian culture and history. There are also several castles and fortresses in Croatia that are perfect for kids to explore. The most famous castle is the Dubrovnik City Walls, which offer stunning views of the city below.
Some more museums that are highly recommended by the locals are the Museum of the Krapina Neanderthal, the Museum of Illusions, Kumrovec Staro Selo Museum, and the Zagreb 80's Museum.
Croatia is a great spot to visit with a family because it is affordable, the people are friendly, and there is something for everyone to do. The country is home to stunning beaches, crystal-clear water, and picturesque mountain villages. In addition, there are plenty of activities for families to enjoy together, such as hiking, biking, and sailing. Ready to book your tickets?
Be a part of the MarocMama family!
Do you want access to all things MarocMama? Join our community of readers to get updates on new posts, inside information that won't go on the blog and so much more!
Sound good? Pop your email below and you're in!