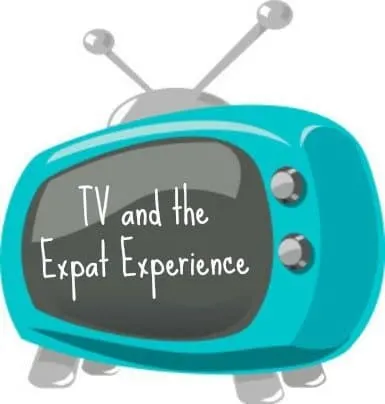 One day, last fall when I was in the US I was driving down a back country road listening to NPR (my favorite radio station). A story came on about immigrants and TV. I don't remember the exact details but remember nodding in agreement when they discussed how TV is what gives immigrants a connection to home. When MarocBaba moved to the US I balked at purchasing an Arabic language TV package, way too much money and for what? He needed to learn English! My expat self sees just how ridiculous I was being. I remember the day we had our TV installed and magically English channels were available via satellite. I would turn it on just to have background noise that was familiar, that I didn't have to work to understand.
But, there were no TV series and many of the movies I'd seen before. I wanted more!
Then I also discovered there were websites I couldn't access from Morocco. In travel groups I am a part of I also learned that depending on where you're accessing online booking sites from, the price is changed. I needed to renew my subscription to Microsoft Office and I could only get the Arabic language store to load. Let's not forget to mention my kids were devastated they could no longer watch Netflix. I was pulling my hair out trying to figure out what to do.
I don't remember how I stumbled across it but I discovered TunnelBear and things got so much better. Seriously it's been one of my favorite online discoveries since moving overseas. It's a VPN which means when it is activated, it pings a proxy server in the country you indicate. So when I want to catch the latest episode of Grey's Anatomy that ABC streams following an airing, all I have to do is log in to TunnelBear, indicate the US, and go to the webpage. If I tried to do this without TunnelBear, I'd be blocked.
I'm not technical you're saying, there's no way I'll figure this out. You can! It's really easy;
First, visit TunnelBear and sign up.
Then download the app for desktop of your mobile device (yes you can use this on iPads, tablets, and phones!) If you need help installing there are many videos available from the bear-y nice folks at TunnelBear to help you.
To load the program open it, select the country you'd like to browse from, turn the dial to on…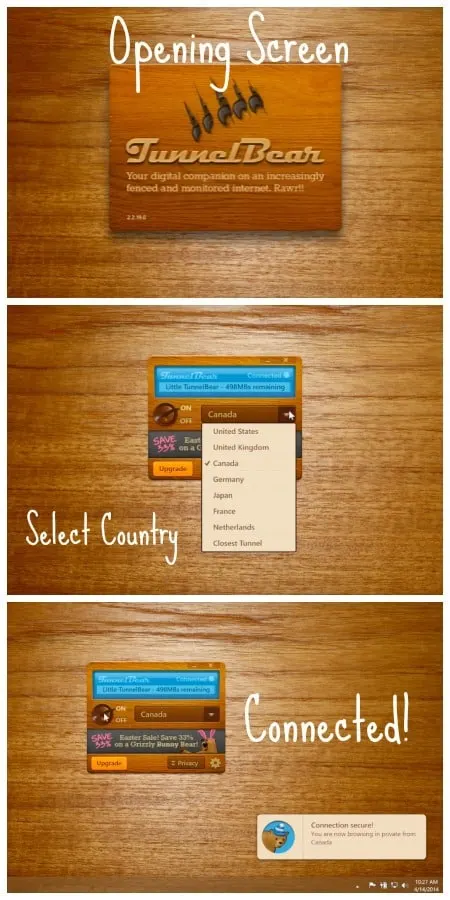 Start browsing!
There is a small monthly fee to use the service, however I've found that the fee is worth it for us! Whether you're living abroad, traveling, or just want to watch video or access webpages in other countries this could be the solution you've been looking for!
MamaBear Approved!
Disclaimer: This is a sponsored post on behalf of TunnelBear. I began using TunnelBear many months ago and was presented with the opportunity to share recently. This is an app I use on a daily basis and only endorse things I have used and feel are valuable to my readers.