Morocco's banking system can be difficult to navigate. It also can take quite a bit of time and money to see bank transfers through the system. If you're wanting to transfer money for Ramadan or Eid there are some other options that you can consider.
These services are suggestions that work in Morocco however they also work in most other countries. The information I will give will be geared specifically for dealing with Morocco transfers. You should always double-check with the service before sending to make sure that it will work in your situation.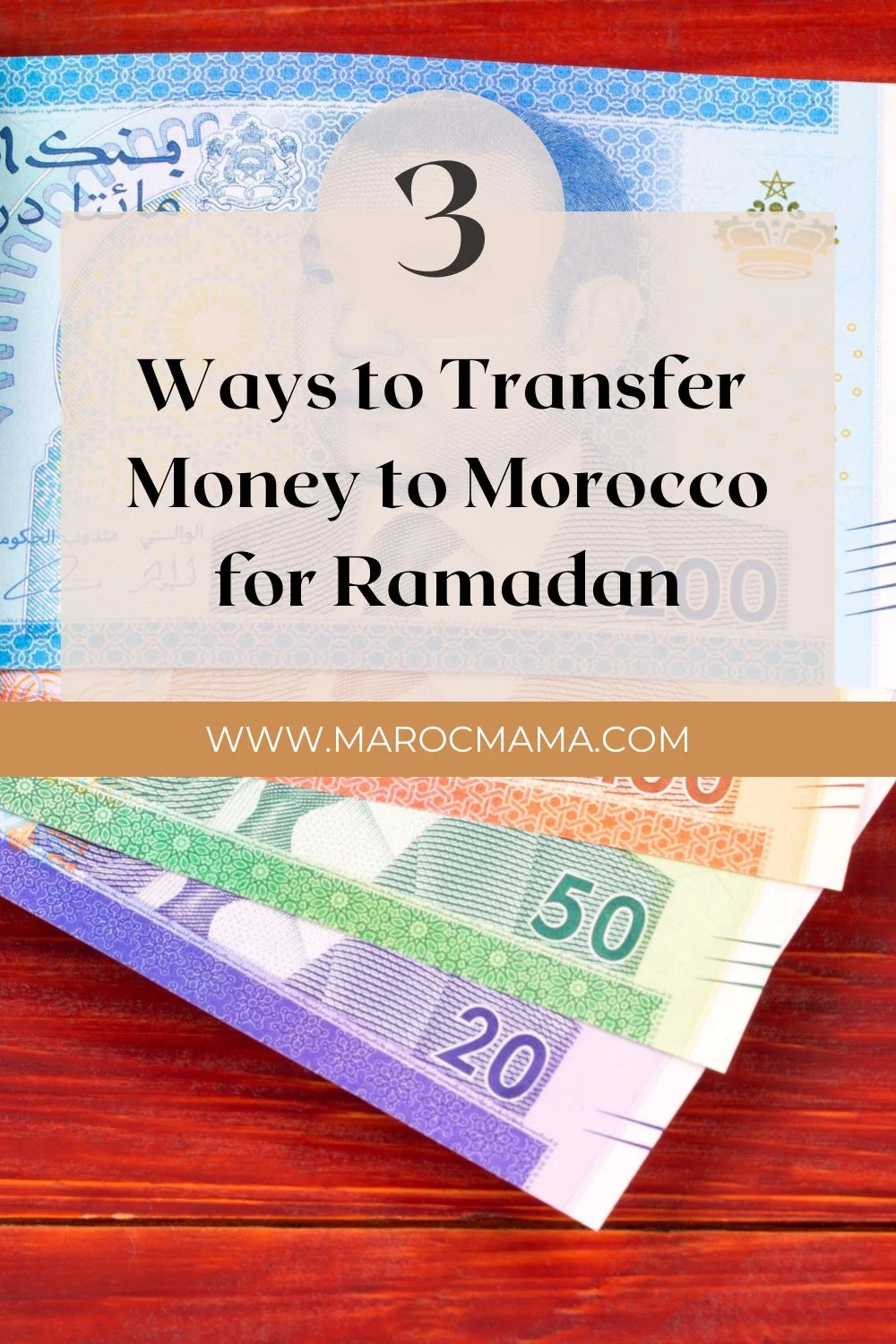 Wise
This is my preferred way to send money however you do need to have an account and it needs to be linked to your main banking account. The recipient also needs to have a bank account in Morocco that they can receive money into. I have a full review of this program on my site already.
Pros of Transferwise
Very competitive currency transfer rates.
Low transaction fees.
Very easy to use once you have set up an account.
Cons of Transferwise
You need to have a bank account to create a Wise account
The recipient needs to have a bank account to recieve funds
Transfers can take up to a week so not a great option to send funds quickly.
You will need to plan ahead so if you are trying to send money last minute this won't be the best choice for you. You also will need to make sure the recipient has a bank account in Morocco. They can not pick up cash from a cash point.
Moneygram
This is one of the more well-known and standard money transfer options that exist. Because there are Moneygram offices around the world, as well as online it's a very simple way to send funds. There can be some limitations as well as fees can be high depending on sending location.
Pros of Moneygram
Almost instant transfer of money
Multiple pick up points
Can make the transaction online
Cons of Moneygram
Can have a higher sending fee
Fees vary depending on the location you are sending to
Pick-up points may be limited depending on location
Double check the exchange rate markups which can be high (XE.com offers a good daily market rate calculator)
WorldRemit
This is a company that focuses on remittances – money sent as a gift – abroad. Their target markets are money being sent to Africa, South America, and Asia. They also have both a cash pickup and bank transfer option available. Their system is easy to use however in Morocco this service is really just starting to make headway. Pickup points are done through CanalM pickup points.
Pros of World Remit
They regularly run promotions (for example first 3 sends free)
There is no minimum amount that can be sent
They have a decent customer support service.
Cons of World Remit
Not widely ued in Morocco
The transfer fee isn't set, so it can change depending on the currency.
There is a maximum transfer amount of $10,000.