Tanzania is a fairly small country. It is part of the East African community. It borders Kenya to the east and Uganda to the north. The country is popular for its rich wildlife. It is also home to Mt. Kilimanjaro – Africa's highest mountain.
If you love adventure, Tanzania is a must-visit. It has beautiful islands and sceneries. Serengeti National Park is known for the spectacular wildebeest migration. However, there's a lot more to experience during your tour such as the traditional cuisines.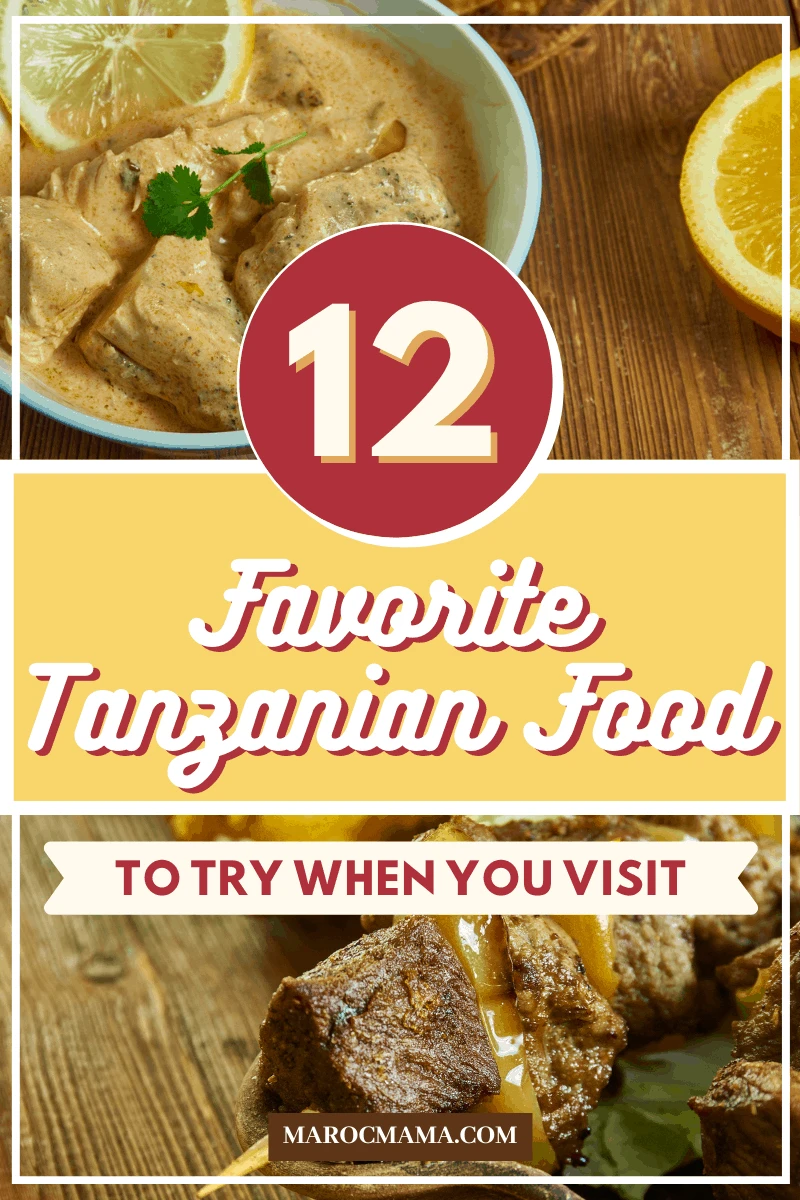 Tanzania is one of the countries of East Africa near the great lakes. With a population of over 56 million, the country is a representation of diversity. The country has a lot in common with its neighbors- especially the Swahili people from Kenya.
They share a lot in terms of culture and cuisines. However, these are some of the unique, traditional dishes you must sample during your trip to Tanzania.
Tanzanian food is a clear reflection of their culture, people and way of life. With Swahili as the national language, most of their dishes depict this. The following are some of the foods you'll enjoy during your visit to Tanzania.
Mandazi
Mandazi is simply fried bread. It is a favourite among Tanzanian locals since it's easy to prepare and very tasty. At first glance, you may confuse it with donuts. The shape and size look similar, but it is made traditionally from sugar, wheat flour, water and yeast. You can also add milk for a unique taste.
These African donuts come in a variety of shapes. You can have yours round, triangular, or even square in shape. You'll definitely love this delicacy.
The donuts are popular for breakfast in most hotels and homes in Tanzania. These are often also eaten with a traditional soup.
Wali wa Madodo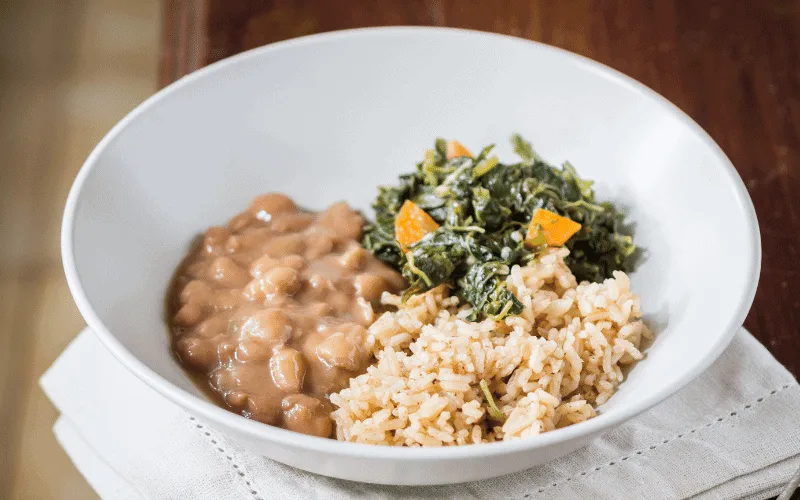 A visit to Tanzania can never be complete without a plate of Wali wa Madodo. It is the simplest meals to make. It is named in Swahili to mean rice with beans.
The Swahili culture mainly dominates most parts of the country. Wali wa Madodo is one of their favorite dishes.
The rice is boiled and seasoned with a pinch of salt. Dried beans are first boiled and then fried with onions and natural spices. Coconut water is used instead of water to prepare some thick, creamy stew.
Chipsi Mayai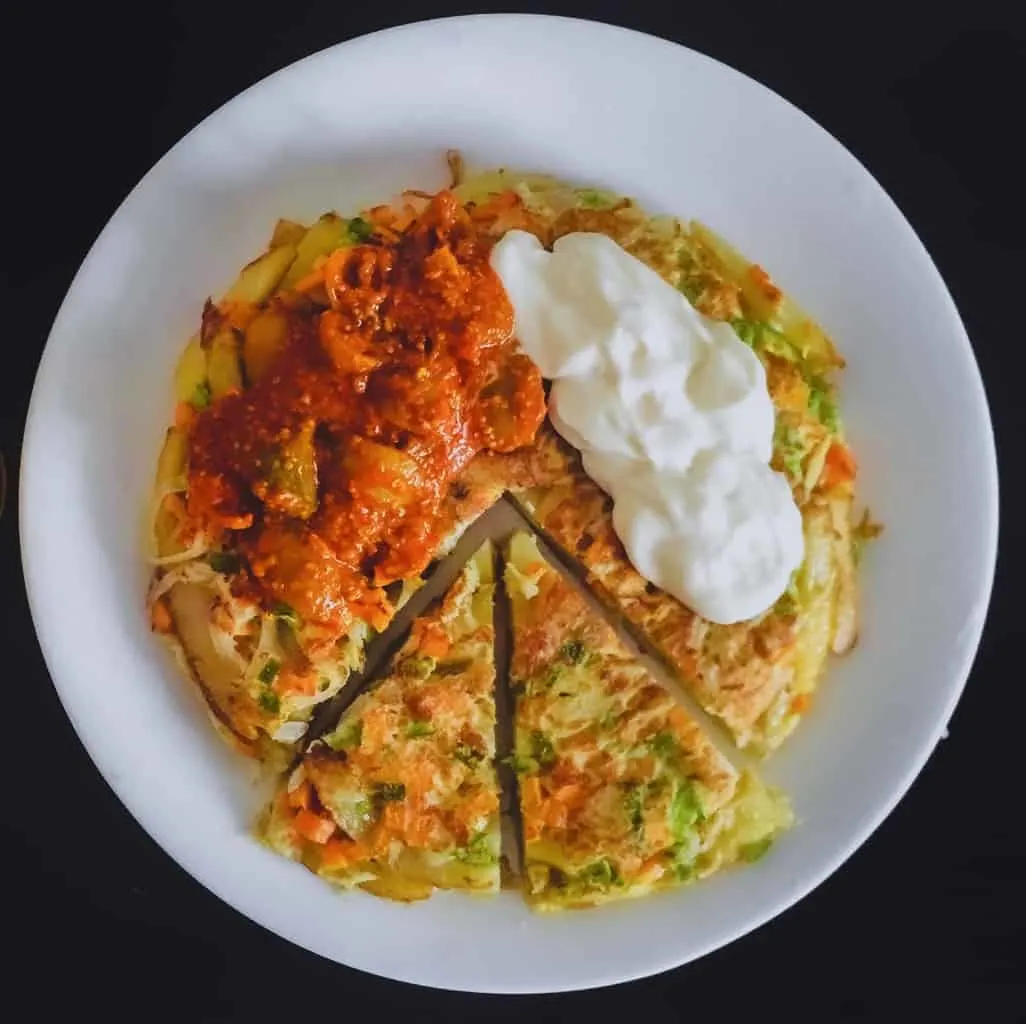 Chips Mayai translates to mean deep-fried potato chips with eggs. This is a popular Tanzanian dish for those who love heavy breakfast. Others prefer it as a main course meal. Chicken also goes well with it.
Biriyani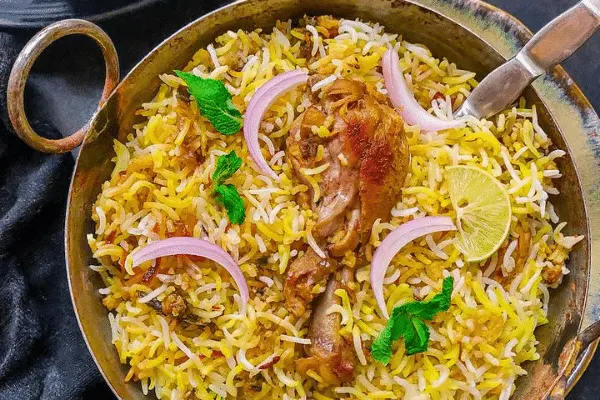 A visit to this country facing the Indian Ocean is never complete without a bite of their traditional biriyani. This is a shared delicacy amongst the Swahili people along the Kenyan and Tanzanian coast. It is made by cooking together chicken, beef or mutton with rice and spices. Tanzanians use a specific type of rice for the best results. (If you want to make biryani at home check out my recipe)
Mchicha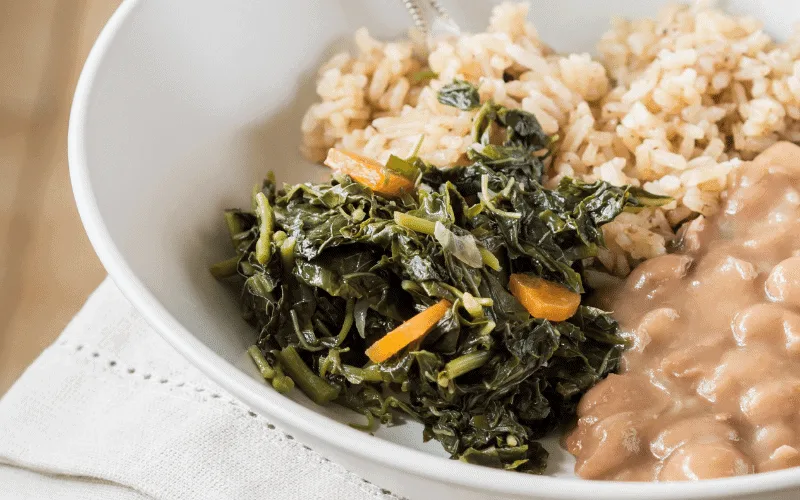 Mchicha is a local vegetable dish. Lovingly referred to as "The African Spinach", these leafy greens taste great! The veggies are fried with onions and tomatoes. Some coconut milk and homemade peanut butter is added for a unique, creamy taste.
Mchicha is sweet and appealing to your vegetarian side. You can also have it served with rice or ugali.
Bagia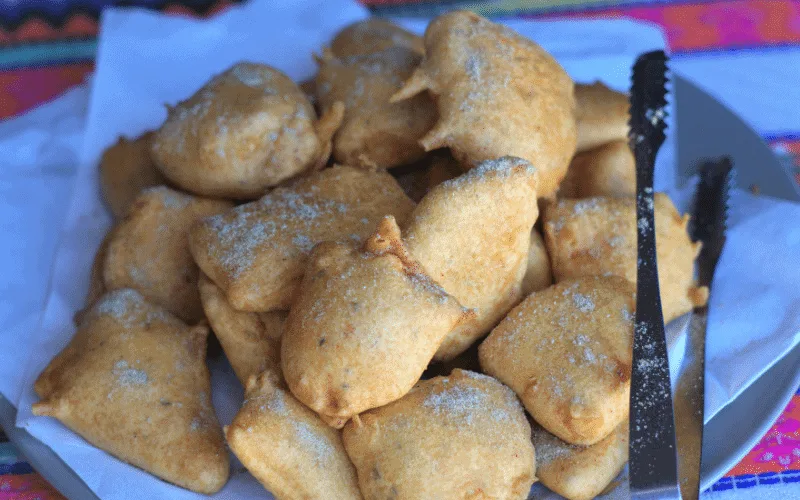 Well, you can call it Bagia/Bhajia/Bajia…it is pronounced differently but means the same thing. This dish originated from the Kenyan coastal region but has become one of the more popular dishes in Tanzania.
Bagia is simply pieces of thinly cut potatoes, coated in a paste made from wheat flour mixed with spices such as ginger, scallions and green onions. The potatoes are then deep-fried.
Freshly grounded turmeric is also added to give it a bright yellow color. Bagia is served in almost all homes and hotels in the country.
Kashata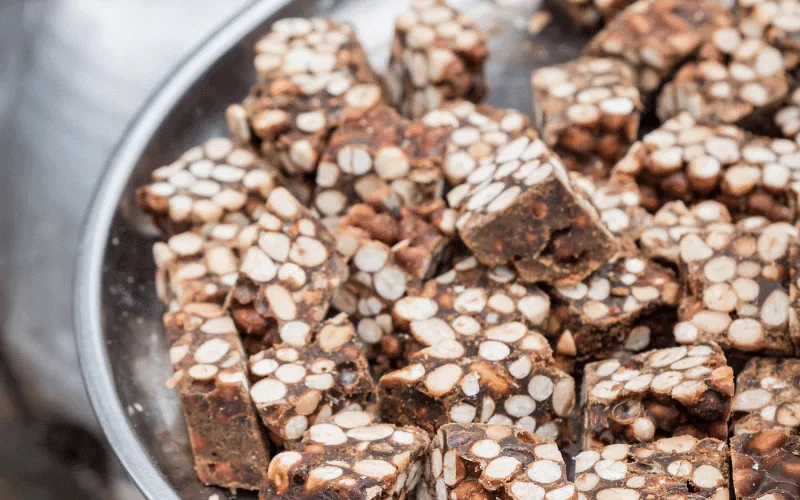 Kashata is a unique traditional African candy made from roasted peanut or dried coconut. If you have a sweet tooth, the sugar and cardamom will give you a memorable taste. Kashata is made locally. and even though it has sugar it's largely a healthy treat.
Ndizi Kaanga
Ndizi kanga is a Swahili name. It means fried green plantains. Tanzanians keep their fried plantains unsweetened. They do this by adding some sugar
to raw plantains before cooking.
The meal is simple to cook and often served with a traditional vegetable salad (kachumbari) to enhance the taste.
Kisamvu
Have you ever imagined cassava leaves as part of your cuisine? Well, you should try kisamvu. The leaves have to be fresh for maximum health. They are fried with onions and then coconut milk is added for a thick, soupy consistency. Peanut butter is also an ingredient and it makes the veggies even more flavorful.
This vegetable dish is best served with fried chicken, pork or beef and/or topped with karanga a traditionally roasted peanut.
Vitumbua
Vitumbua is locally referred to as "The African Pancake" You're likely to find it all over the country. It is served as a snack for breakfast. Interestingly, vitumbua is a delicacy across east- African countries.
Unlike your typical pancake, the Swahili people make it thick. They prefer using rice flour, instead of wheat. They mix the flour with yeast and make a dough. The balls are then deep-fried till brown. What's more, they add grated coconut gives it a unique taste.
Mchuzi wa Samaki
Mchuzi wa Samaki means fish curry. The dish originated from one of Tanzania's islands called Zanzibar. The local people discovered a special way to prepare fish and it is now popular across the country. Traditional Mchuzi (curry) is made soupy, spicy, and creamy. Only natural spices are used on fried fish. The dish is a true representation of culture and diversity.
Supu ya Mandizi
Tanzania is mainly a farming country. They produce bananas in large quantities. Supu ya Ndizi is soup made from fresh plantains. Unripened mandizi (bananas) are fried with onions and then cooked in chicken stock until thick. The soup is perfect when served with rice or chapati.