If I could encapsulate Marrakech in a drink it would look a bit like this. Layers of red, tinted with yellows and oranges and sprinkled with white clouds. I know it all sounds a bit too fantastical but there really is nothing like a summer sunset here.
Sometimes the sky is streaked pink or purple and those nights I just can't get enough. Other times it looks like the sky is on fire with a bright orange backdrop and white streaks. The good news is that we have plenty of rooftops to sit on and enjoy these sunsets and Moroccan drinks!
This alcohol free cocktail reminds me of my favorite fresh juice made at a little shop that we visit with our food tour guests. I don't love juices but every now and then it hits the spot.
This mocktail is made using pineapple however I think it would be equally delicious with fresh orange juice or mango puree. The flavors just really work well together and you'll certainly feel like you're drinking something special!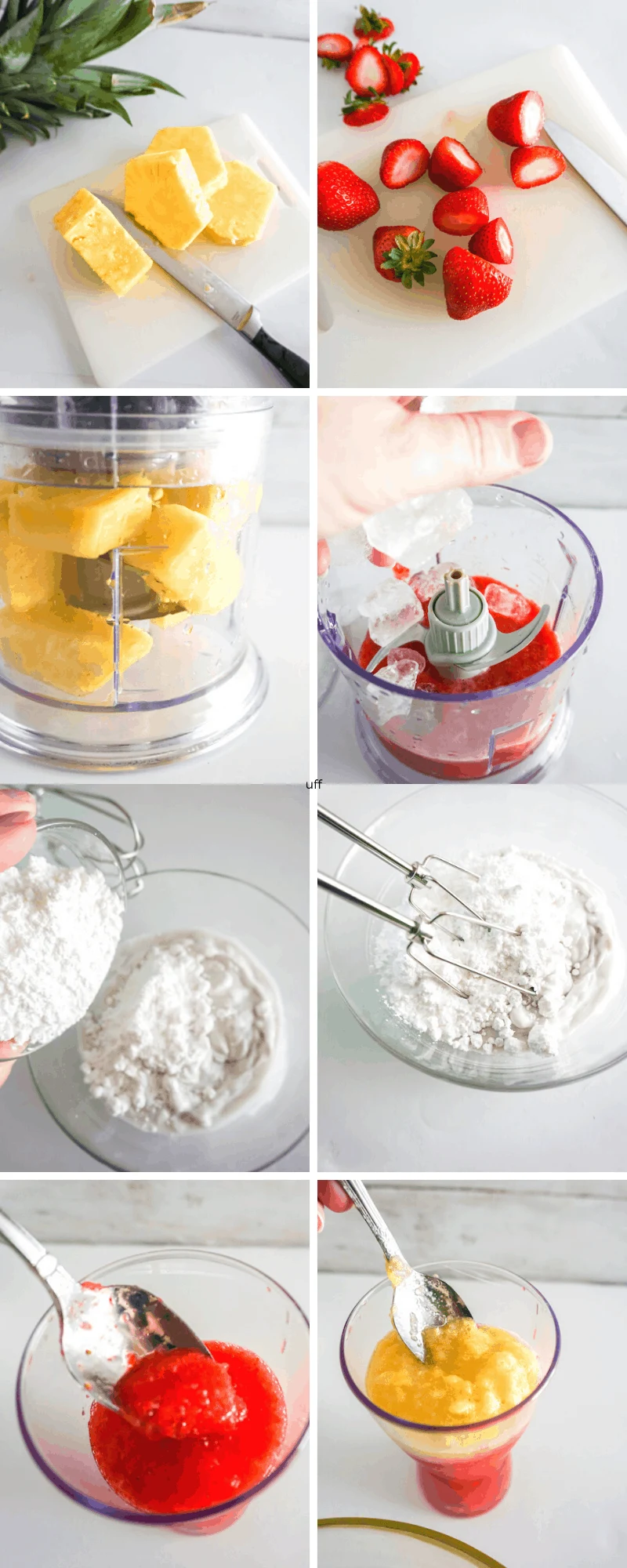 Don't forget to add the cream on top! It makes it extra special. Add a little or add a lot! I think that the addition of a lot makes it go one step over the top and feel like you're getting something you don't have every day.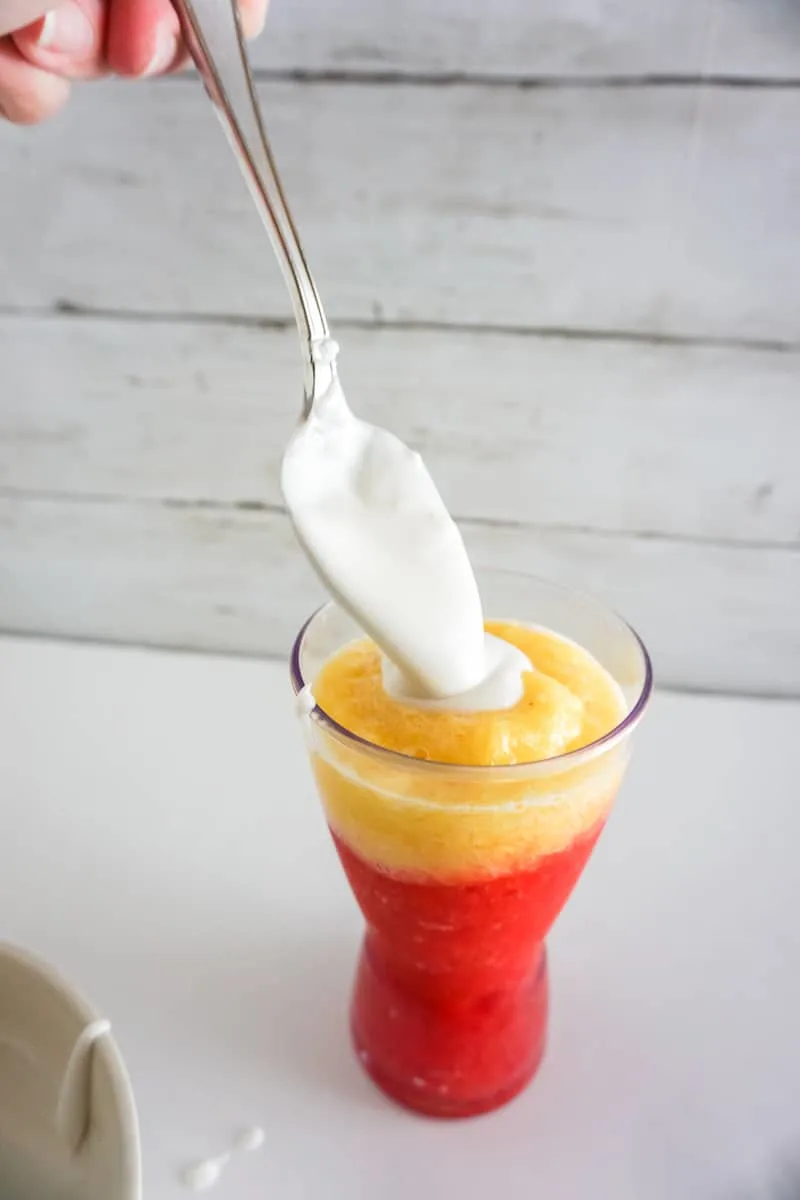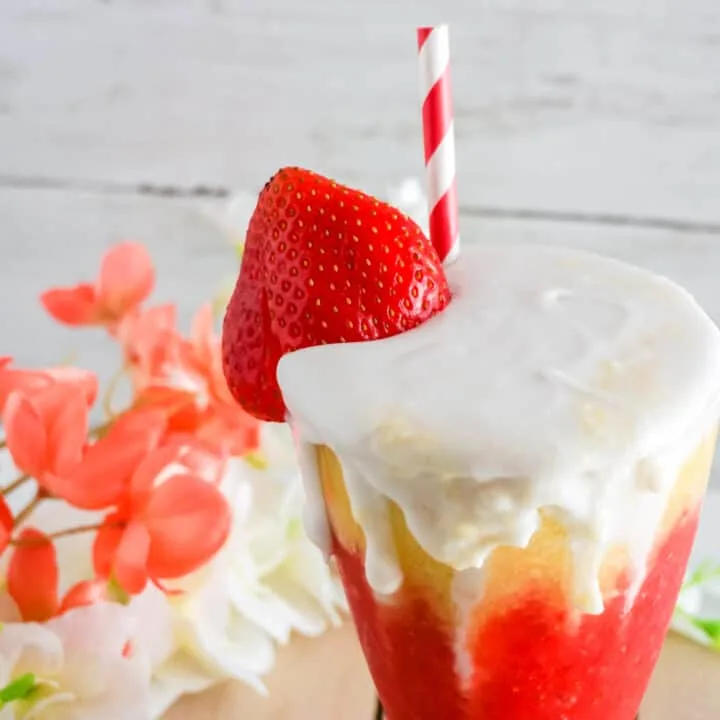 Yield:

1 large drink
Marrakech Sunset Mocktail
A fruity drink that not only looks pretty but is delicious too.
Ingredients
1/2 cup Pureed Strawberries
2 cups Ice
1/4 cup Crushed Pineapple
1/4 cup Coconut Cream
2 tbsp Powdered Sugar
Instructions
Combine coconut cream and powdered sugar, whipping it together until the powdered sugar is completely incorporated.
Crush pineapple by blending chunks of fresh pineapple in a blender or food processor.
Puree strawberries in food processor or blender
Blend together ice and strawberries.
Place crushed ice/strawberries into the bottom of a glass, then add a layer of pineapple followed by a layer of coconut cream.
Add a strawberry to the rim and enjoy!

Notes
If you wanted to thin out this drink and or divide into two parts you could blend the fruit with coconut water to get the thickness desired. If you don't like pineapple, mango could be used instead.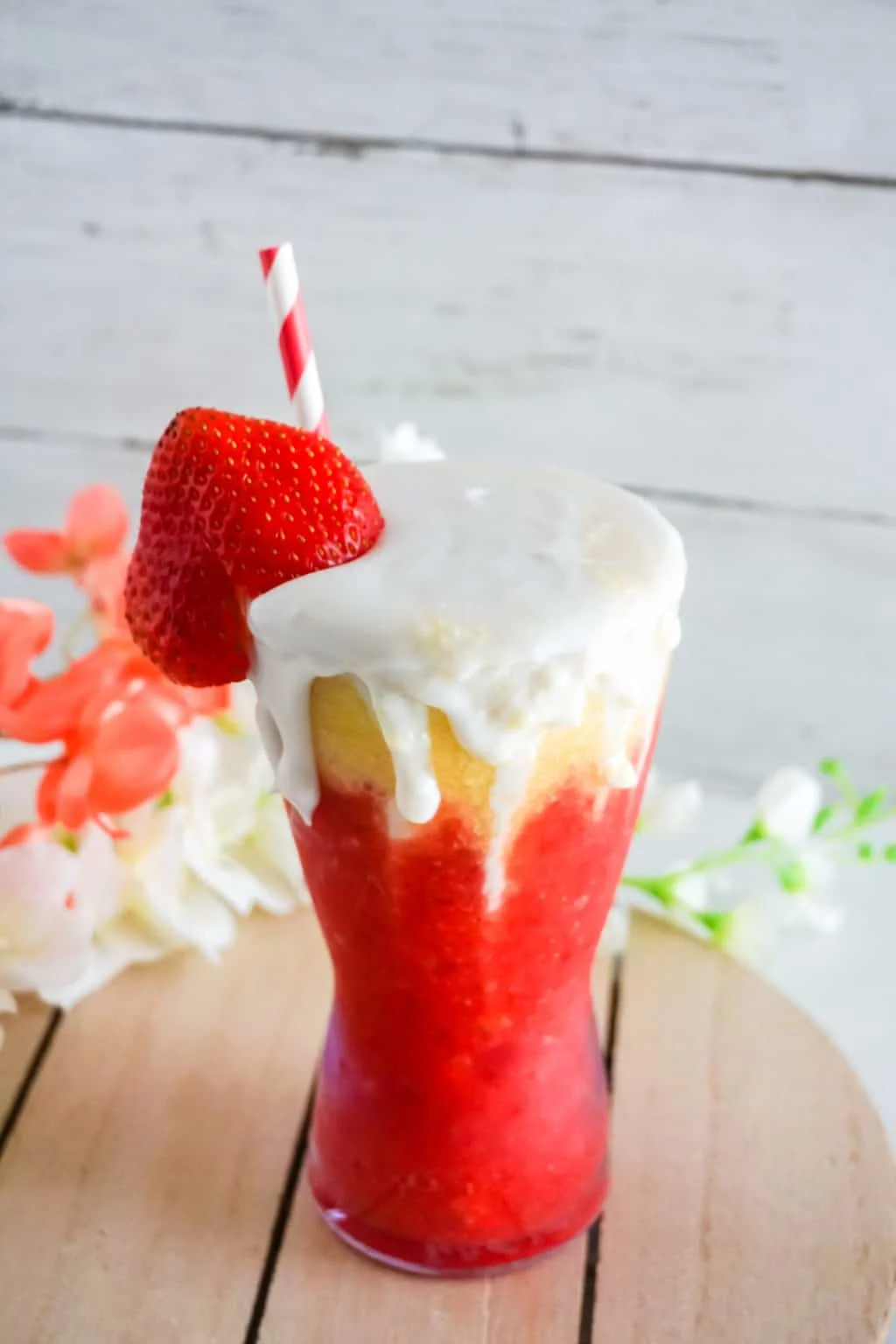 Wishing you were in Marrakech? Check out my Marrakech destination guide to take a virtual trip or get ready for the real thing!