One of the things I love about Morocco is that some of the cities are "color coded". You'll find blue hues in Essaouira and Chefchaouan, while red is certainly the color of Marrakech. Casablanca is the white city. You get the point. Also the petit taxi color in each city is different, another fun fact.
For this alcohol free cocktail I immediately thought of Essaouira and its blue boats and white capped waves. Pineapples don't really grow in Morocco however many are imported from West Africa and are commonly sold on the street in slices for a quick treat. This isn't a super authentic Moroccan drink but inspired by all the factors I've just described.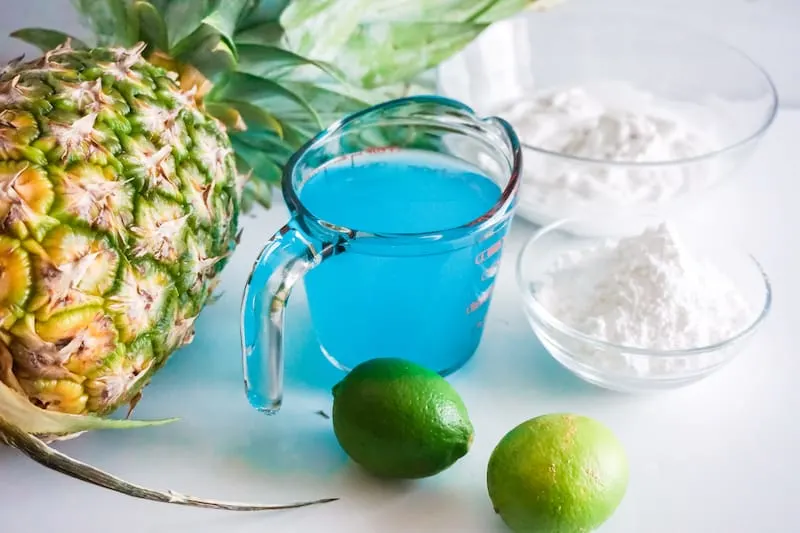 This recipe uses blue Hawaiian punch to create the color but you could use any blue juice. If you're wanting something that has no artificial flavors or colors go for a blueberry juice. Even grape juice would work as the addition of the ice will make a light purple color.
If you don't like pineapple, I think mango would work great in this. You may want to thin out the mango puree with a little coconut water but it would be an easy adaptation.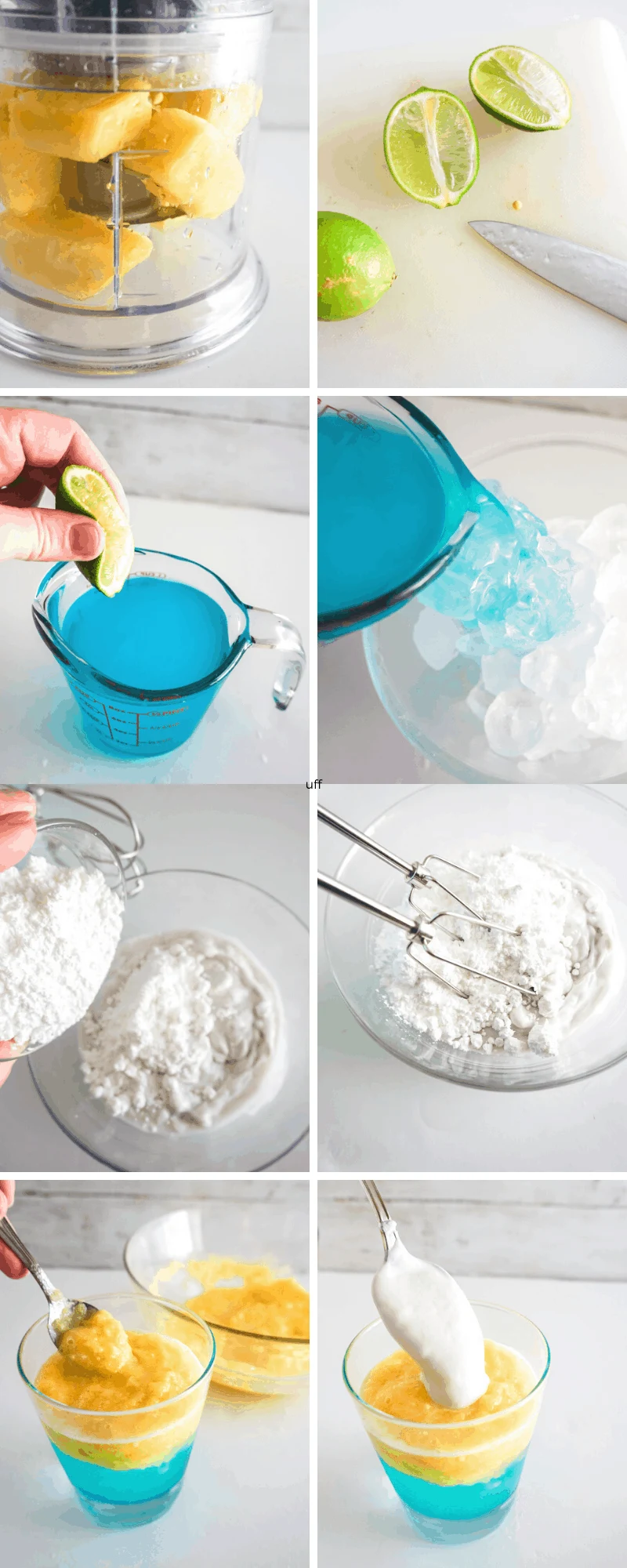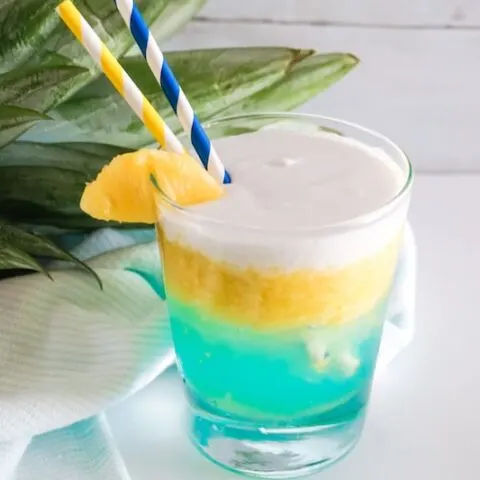 Yield:

1
Essaouira Blue Mocktail
A simple alcohol free cocktail that you can make for a party or just an evening get together.
Ingredients
1/2 cup Blue Hawaiian Punch (Polar Blast Flavor)
2 cups Ice
1/4 cup Crushed Pineapple
1/4 cup Coconut Cream
2 tbsp Powdered Sugar
2 limes, juiced
Instructions
Combine coconut cream and powdered sugar, whipping it together until the powdered sugar is completely incorporated.
Blend pineapple in a food processor or blender.
Combine lime juice with punch.
Blend ice and punch together.
Place crushed ice/punch into the bottom of a glass, then add a layer of pineapple followed by a layer of coconut cream.
Add a slice of pineapple to the rim and enjoy!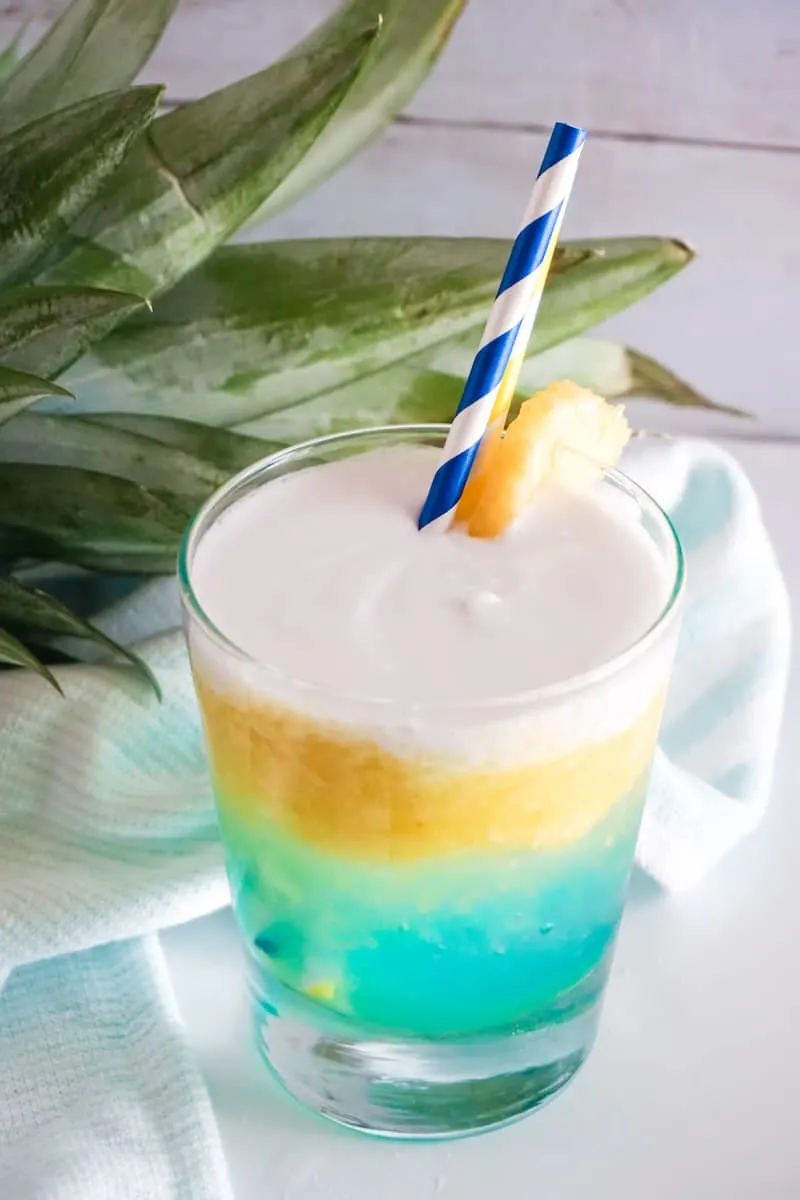 Dreaming of Essaouira? You might want to read my Essaouira destination guide to transport you for a little bit!