Slice up some figs. This is one tart you will not forget and it's so easy to make, you will want to do this as often as possible. If you have ever had a fig tart you undoubtedly love the pleasing aroma and sweet taste of baked fig encased in butter pie crust.
While this fig tart recipe is meant to speed up the process of getting a freshly baked fig tart in your mouth, I also will include a recipe for making your very own from-scratch tart dough below. That way, if you have
the time and the ingredients, you can prepare the highest quality fresh fig tarts to enjoy for breakfast, dessert, or a midday snack.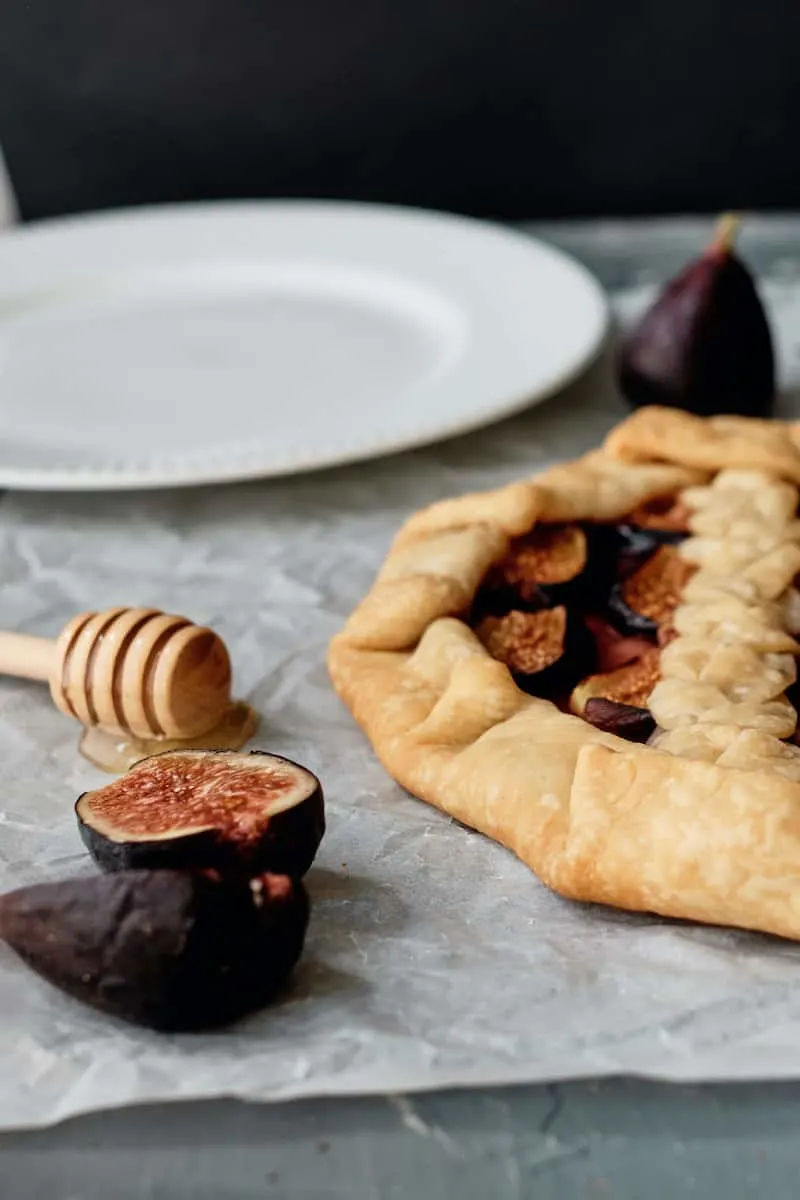 To Peel or Not to Peel?
Figs taste amazing whether you peel the skin or not. The skin is perfectly edible. It also contains fiber and is very nutritious as it is high in antioxidants and other beneficial elements. Having said that, you might not care for the texture if you just want the soft meat of the fig, so peeling the
skin off is entirely up to you. I leave the skin on and I feel like it contributes more positives to the dish.
The Sweet Taste of Fig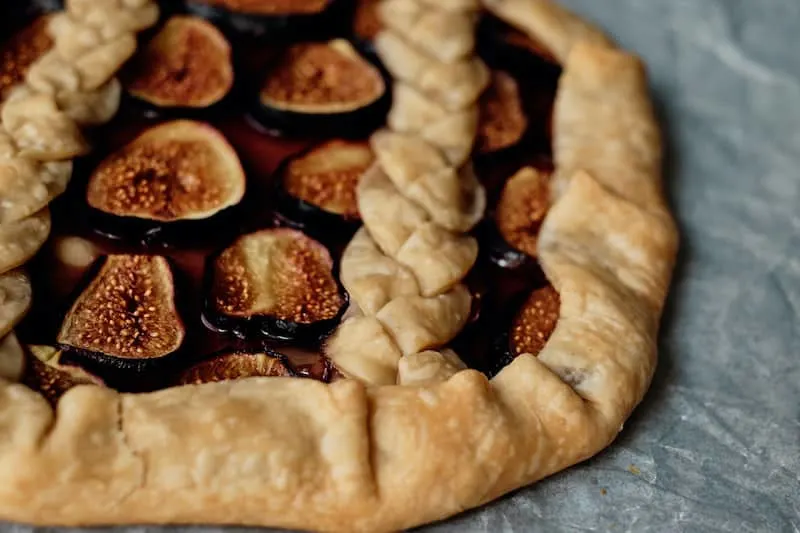 I truly enjoy this delightful food. It makes some of the finest desserts and it's very accessible. I also have a recipe for fig popsicles and even a remarkably simple fig smoothie bowl. Try them out as a great way to use up extra figs, or have the recipes ready the next time you plan your shopping list.
It's always good to have an idea for something you can do with figs. I have the kind of options you will get cravings for once you get the chance to try them. Plus, all of them are really easy to make.
Who knew you could make such a delicious and beautiful tart in just a few steps?
Ingredients
2 pie tart dough
5 figs sliced
2 tablespoons of honey
Tart Dough
3 cups flour
4 Tbsp. milk
1 cup vegetable oil
4 Tbsp sugar
2 tsp salt
Instructions
To make the dough from scratch, combine all the ingredients kneading just to bring dough together. Wrap in plastic wrap and place in the refrigerator for 30 minutes.
Divide dough into two pieces and roll to 1/4" thickness.
Lay 1 pie shell dough on a parchment-lined tray
Slice figs and place on the shell
Take the other dough and cut into 6 strips.
Divide, into two sets of 3 and braid.
Tuck the braids of dough into the shell and fold the dough around the braids, cinching it as you go.
Drizzle honey on top.
Place tart into 350-degree oven and bake for 25 minutes