Let's face it. Americans love their ranch dressing. It can be a matter of happiness for some. Ranch dressing on salads, ranch dressing as a dip with veggies, ranch dressing on fries, ranch dressing as a dipper for pizza. The list goes on and on.
However, despite the American love for this versatile seasoning, rarely does anybody make a homemade ranch dressing of their own. So, for many diehard 'ranch' fans, coming to Morocco means stuffing suitcases full of store-bought ranch dressing or resorting to the dry packets; the ones where you just add mayonnaise and voilà, you've got dressing.
You don't have to do this!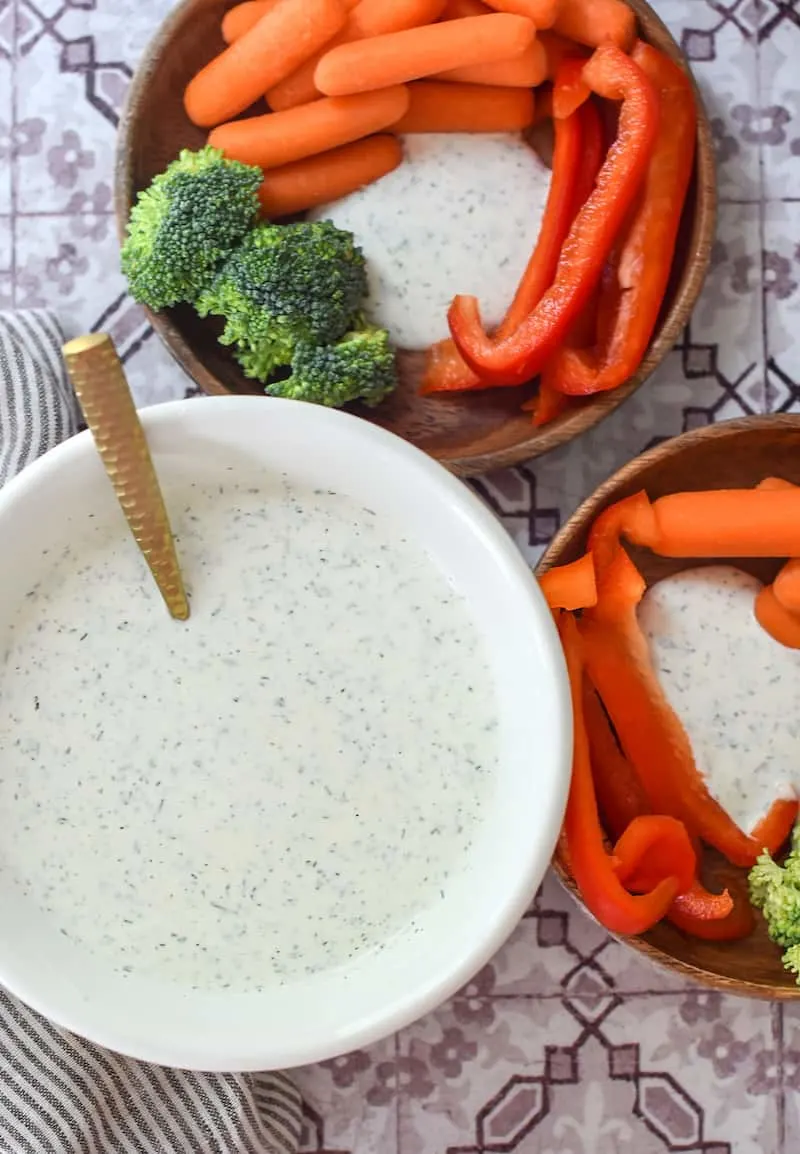 Ranch dressing may be an American thing, but the ingredients are not rare, or exotic in Morocco. They're all readily available. You can save the suitcase space and make the best tasting ranch you have ever had, right here. The best part about it is that the recipe requires no cooking, just stirring everything together. It's incredibly easy to do and well worth the effort and
the experience.
Thick VS Runny Ranch Dressing
If you are a die-hard ranch fan, we have a solution for you! We've come up with an easy, fail-proof recipe for homemade ranch. This tried and tested recipe can be a little runny versus Hidden Valley so here's our quick-fix tip: add ¼ teaspoon cornstarch to ¼ cup of water and mix till smooth. Add a splash of the mixed cornstarch to your homemade ranch dressing until you
reach your consistency liking.
Another easy tip to thicken up your ranch and turn it into a dip: add less buttermilk and thicken up with mayonnaise.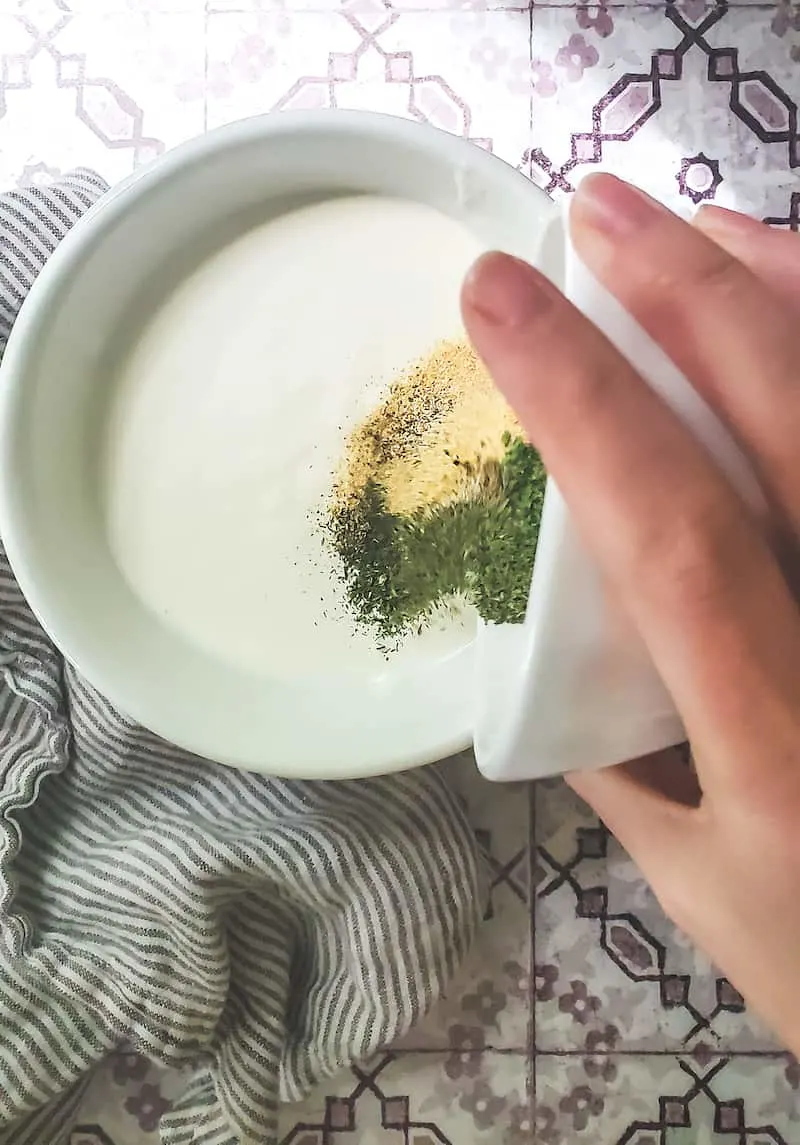 Did you know you can easily make your own ranch dressing with ingredients you probably already have on hand.
Ingredients
1/2 cup sour cream (I substitute Président Crème Fraîche; the one in the round, red container as it's the thickest in Morocco)
1/2 cup mayonnaise
1/2 cup buttermilk (this is easily found in Morocco and called 'leben' here)
Pinch (1/2 teaspoon) of dried parsley
1 teaspoon dried dill
1/2 teaspoon dried chives
1/2 teaspoon garlic powder
1/4 teaspoon onion powder
Sea salt to taste
Fresh ground pepper to taste
1-3 teaspoons fresh lemon juice to taste
Instructions
Whisk together the sour cream, mayonnaise, and buttermilk.
Add dried spices and whisk again.
Add lemon juice and whisk one last time.
Refrigerate for at least 2 hours before using.