If you've ever thought of visiting Rwanda but wondered if there was anything else to do in this African country besides track gorillas, you're in luck! The good news is there is lots to do. When planning a visit consider some of the cultural activities available to learn a little more about the people and country.
It's no secret that Rwanda has successfully forged its way to become one of Africa's most visited safari destinations because of the endangered mountain gorilla safaris which take groups of tourists deep into the misty jungle forest in search of families of gorillas.
With gorillas being highlight of all tours in Rwanda, it's no surprise that the Rwandan government doubled the price of the Rwanda gorilla permit from a previous $750 USD to $1500 USD and offering a 20% discount for visitors spending more time visiting the country; encouraging visitors to explore other wildlife parks and Rwanda's colorful cultural heritage.
Rwanda has a rich cultural background highlighted by the dark genocide but also visible in the diversity of crafts, dance and strong traditions. Taking a diversion from a Rwandan gorilla tour, can offer you a rewarding opportunity to explore the real face of Rwanda.
The effect of the 1994 genocide is still evident in the societies as they forge a future beyond the horrific events. The new government has been very instrumental in promoting peace, reconciliation and togetherness past religious, geographic or ethnic identity in local Rwandan communities.
The People of Rwanda

Rural Rwanda is home to many vibrant communities who live in harmony with their natural surroundings; and these people play an important role in preserving wildlife, culture and history. As one drives through the countryside, you realize that much of Rwanda comprises of green terraced hills, evidence that 90% of Rwandans depend of farming.
Agriculture is mostly carried out at subsistence level mainly for home consumption and a small portion for selling in the markets. At every stop through communities, happy faces of children and adults who happily pose for pictures if you ask and welcome you. Village walks offer you home tours, taking part in local food preparation right from lighting firewood until food is ready to eat.
Try playing traditional music instruments like inanga, umuduri, ikembe, one stringed-fiddle, or weaving experiences, traditional dance, and grinding sorghum and wheat using a grinding stone. This is the way rural Rwandans live daily.
A visit to ex-poacher communities

Ex-poachers are also known as reformed poachers. They formerly occupied national park areas and solely depended on the forests and wildlife for food. Poaching for bush meat was the order of the day and a way of survival. They have now reformed to conservationists. Learn about their livelihood when you visit their community, how they are pioneering conservation and protect wildlife and their habitat. Share their stories and way of survival after they were evicted from the forest.
Hiking in Rwanda

Rwanda is a mountainous country with numerous hiking opportunities like the Bisoke volcano, Mount Karisimbi, Muhabura volcano, and a number of hikes in local hills. The hike starts from Rusenge centre and leads you to the top of the hill. On your hike you will have a panoramic view of beautiful volcanoes, landscapes, twin lakes (Ruhondo and Burera) interactions with kids at their schools, and people who are doing their daily activities like brick laying and farming.
Biking the Congo Nile Trail
The Congo Nile Trail is one of the longest trails in Rwanda comprises of a 227 kilometer network of dirt trails, single trails, grassy patches, mud tracks, rocky paths and paved roads starting from the hot spring area in Gisenyi along the northern shores of Lake Kivu, through Cyimbiri to Kinunu continuing to Kibuye districts ending south of Lake Kivu, This is a long route, which can be covered in a 10 day comprehensive itinerary, or just visit some areas to fit your time program.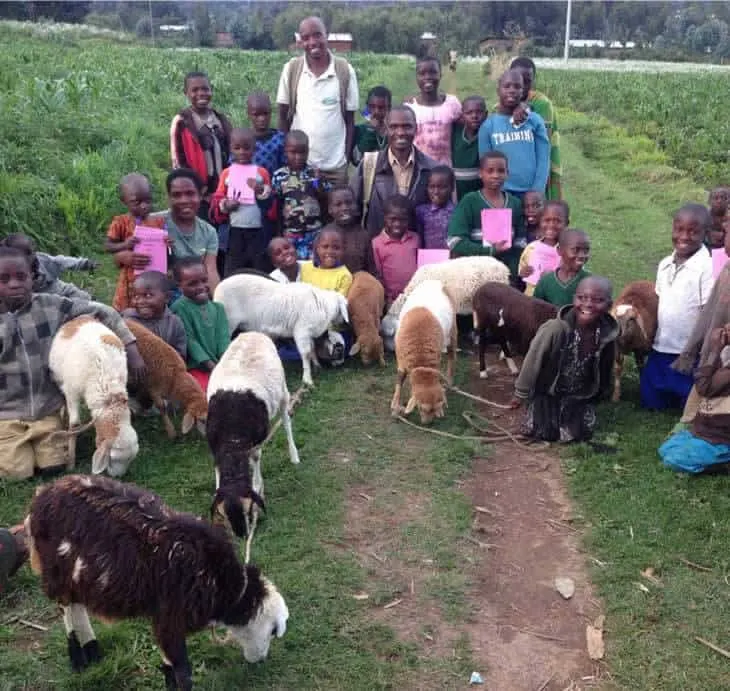 The Congo Nile trail is traversed by biking, driving or choose to walk exploring the beautiful Land of a Thousand hills as you get opportunities to interact with locals along its length. The terrain is up and down hill, then you return back closer to the lake and watch people boating, swimming and playing in the water, others washing in the lake offering you very breathtaking views of rural Rwanda, rolling terraced hills, green coffee plantations. The trail offers you different types vegetation and rural areas deferring from village to village. Rubavu has many coffee fields, while other places had banana fields and others a mixture and some marshy areas.