What you see isn't always what you get!
Sometimes I feel like I'm being fooled everyday. There are countless number of things that seem real on the surface in Morocco, but once you dig further you discover that in reality it's just a myth. Instead of letting them perpetuate I'm debunking some of the top Morocco myths I've heard!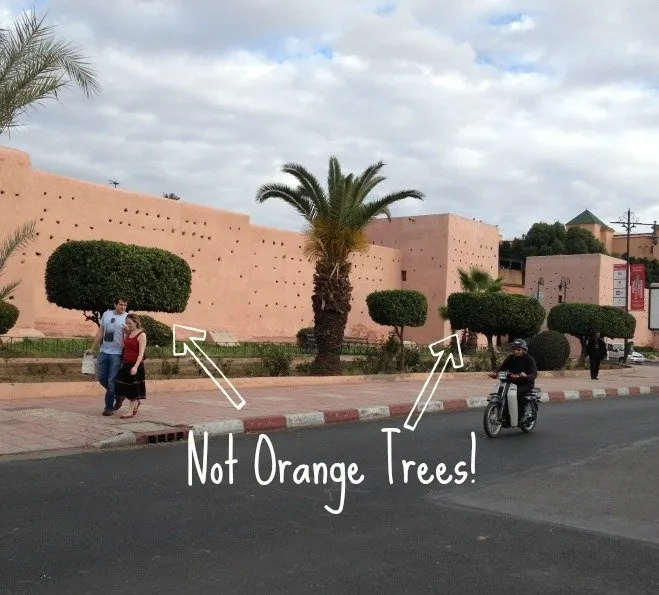 The "Orange" Trees in Marrakech
This is the only myth that is limited to Marrakech. If you've ever visited or even seen pictures of the "orange" trees around the city I'm sure you thought, "how awesome to have oranges everywhere!" Sadly, those trees aren't edible oranges. They're called znbou3 and you don't want to bite into one. They are sometimes used in homes to help cure olives but are not sweet juicy oranges!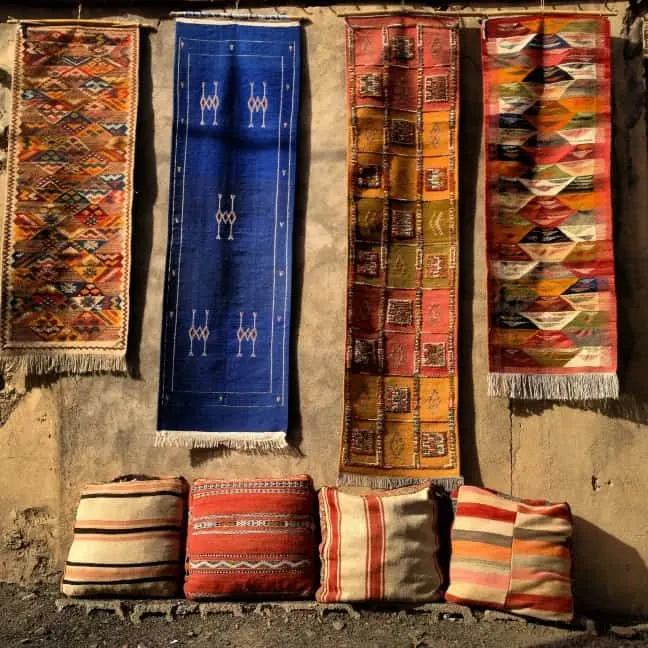 Carpet Myths
If you come to Morocco you've either got carpets on your mind or you're certain to at least wander into a carpet shop. Here you'll be barraged by hundreds of carpets in different styles, textures, patterns, colors and fabrics. Of course you'll be told every carpet is old, handmade, and of the finest sheep wool. It's not. A lot of rugs that look old, aren't really old – they've been made to look that way and likely even kept out in the sun for sometime to make them appear even older. If you're an antique dealer coming to Morocco, it's best to connect with a local expert who can help you find rugs that are truly authentic. If however you are looking for a piece for your home than you should go in with this knowledge and adjust your price accordingly. That being said, there are beautiful, handmade rugs that may not be as "perfect" as the dealer claims but make a wonderful addition to any home.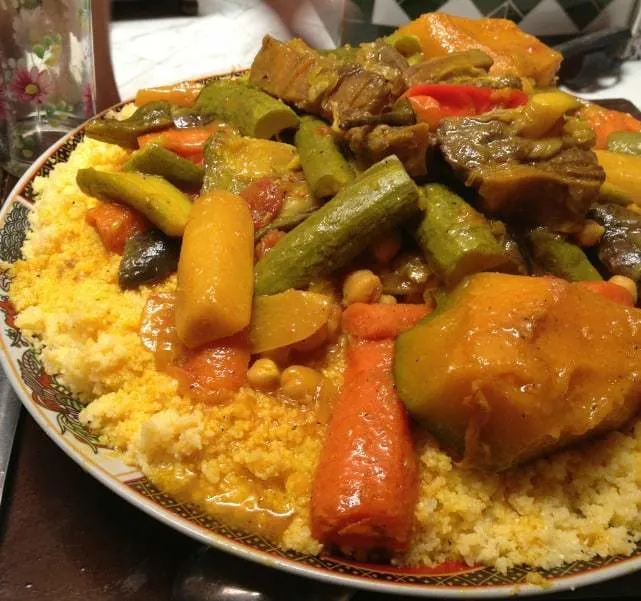 Couscous
There are a few myths around couscous. First, Moroccans don't eat couscous everyday – not even close. Couscous is usually only eaten on Fridays. If you're visiting that's going to be the best day to eat it as many restaurants only serve it that day as well. Second, couscous is a dish separate from tajine. A tajine is a stew, cooked in an earthenware vessel. It has meat and/or vegetables and is eaten with bread. Couscous is cooked in a pot that looks like a double boiler but with a collandar on top. The semolina grains are triple steamed over a pot with boiling broth, vegetables and meat. It's then arranged on a platter and eaten with spoons. But tajine and couscous are never put together (unlike many cooking shows and recipes may have you believe).
Religion
Yes, Islam is the dominant religion in Morocco but that doesn't mean it's the only religion. There are many churches all over the country, including an impressive cathedral in Casablanca. There also are many synagogues across Morocco. Casablanca still has 35 in operation, while smaller cities may also have one. As the Jewish population ages there are becoming fewer and fewer. Finally, not all Moroccans (including Muslims) are religious. There are plenty of Moroccans who are not. Morocco has a very long tradition of interfaith relations and tolerance.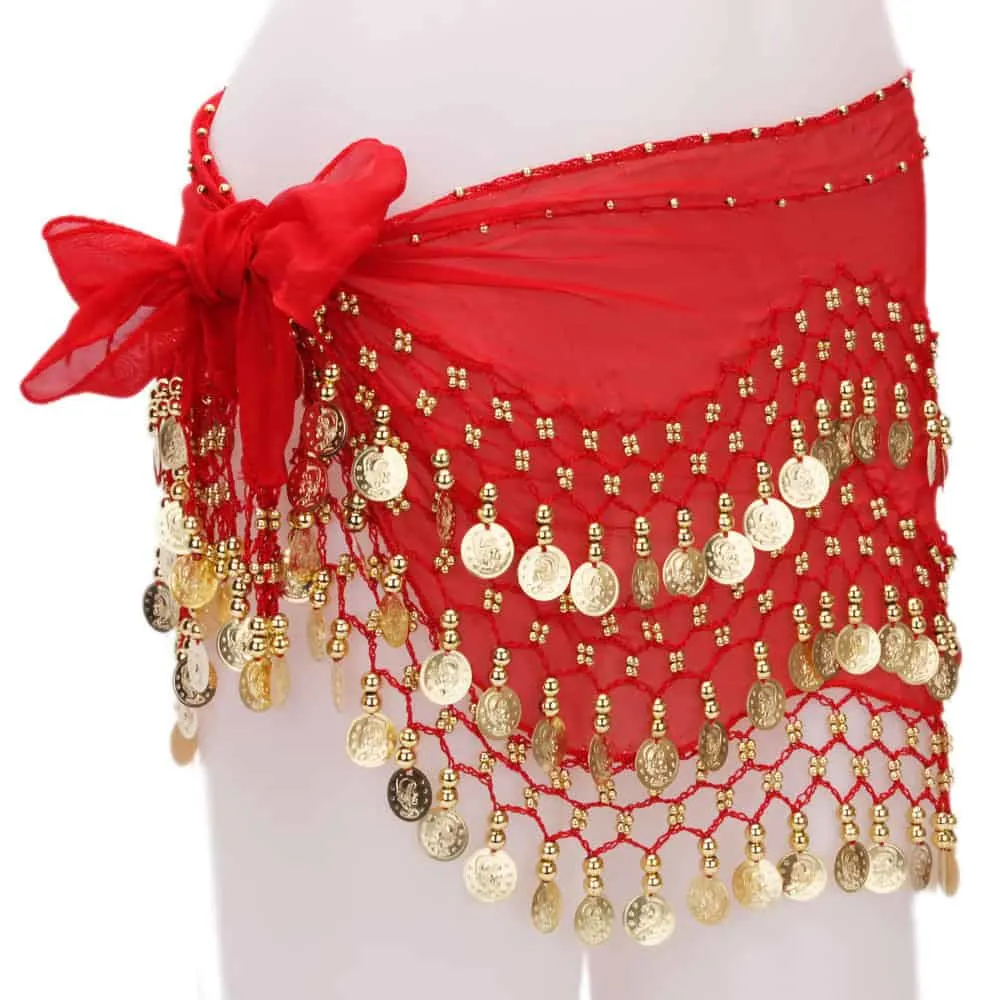 Belly Dancing
It's not a Moroccan thing, it's Egyptian. You'll find belly dancing shows which are fine, just know it's not traditionally Moroccan. Women might dance something similar to belly dancing but it's in the company of women only and at something like a wedding party. The "traditional costumes" you may come across are not traditional at all.
There they are 5 Moroccan myths busted! Any others you can think of or want to know about?