When it comes to hair health and beauty, Moroccan women know the importance of using a hair mask. Although masks are starting to become popular, they have long been used in the Moroccan women's healthcare and beauty regimen. There are many benefits of using a hair mask, and even more when you're using Moroccan-based products.
Top Benefits of Using a Hair Mask
Before diving into the best products to use for a hair mask, let's look at the overall benefits of using them.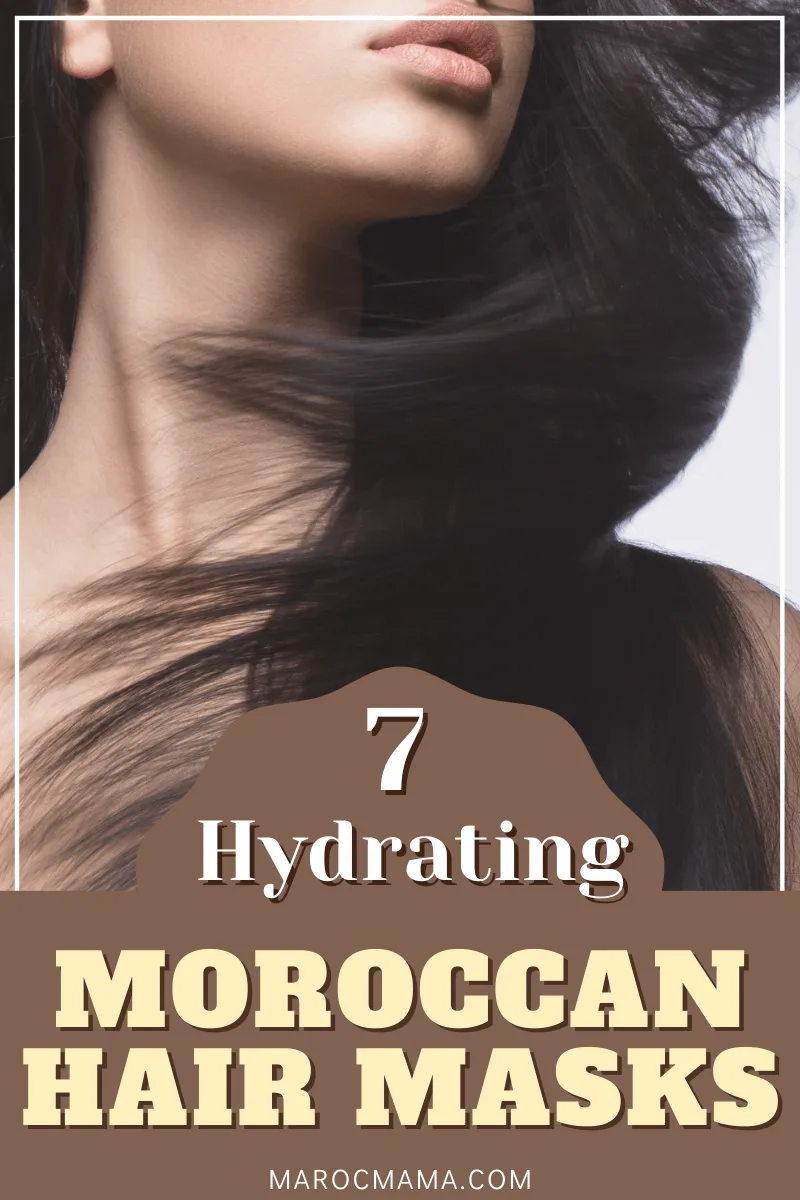 Better than a conditioner.
The same way using a face mask penetrates the skin on a deeper level, so too does a hair mask. Hair masks typically have a higher concentration of nutrients, which is how it is able to go deeper into the hair strand. Conditioner, on the other hand, is created for everyday use and usually only scratches the surface.
Hair masks are known as problem-solvers.
Remember that masks are created with high-concentrated nutrients and with healthy additives that can cater to a specific hair need. Here are a few ingredients to look for when searching for help with a specific area of concern:
Proteins help strengthen the hair.
Oils help hydrate and nourish (argan oil, avocado oil, coconut oil, etc.)
Reverse stressed strands with tocopherols (naturally occuring in vitamin E)
Hair masks are versatile.
In terms of versatility, hair masks are for any and every hair type. The first place to start is by understanding your hair type and the desired result you want from using the mask. Here are a few tips to help you get started on knowing what kind of mask may work best for your hair:
Brittle, dry hair often benefits from a hydrating mask (there are different kinds depending on hair type).
Hair that is treated often with heat and chemicals would benefit from protein-rich masks to help restore elasticity.
Frizzy and dry hair most likely needs a soothing mask that is packed with natural oils like argan, and argan butter to restore split and porous ends.
Curly hair usually lacks moisture, so a hydrating mask would be the way to go.
Hair masks are easy to use.
Most masks are pretty foolproof and rarely take anything extra beyond the product itself. Even more so, masks are typically used only once a week and can conveniently be applied in the shower.
Some masks may suggest adding additional heat to allow the mask to work better, but in most cases, extra heat isn't necessary. Overall, you can't go wrong with following the directions on the package!
Hair masks have great results.
One of the main reasons why people use hair masks is because they give great results. They are known to be confidence and self-esteem boosters and can be found in just about every Moroccan woman's hair care routine. If you're looking to add hair masks to yours, here are some products to try.
Moroccan Hair Mask Products to Try
Below is a great roundup of hair masks to try. Some of these use Moroccan ingredients like argan but aren't 100% Moroccan. As with many hair products not all will work great for everyone. You should really try a few if possible to find the one that works for your hair type and texture the best.
Moroccanoil Brand
There are four different types of hair masks that this company offers. They are known for their shampoo and conditioners. You can also add hair masks to your hair care repertoire.
With argan oil, Vitamin E and keratin this mask is safe for color treated hair and can help hair that is damaged. It can be used daily but can be used weekly. Use depends on the condition of your hair.
A salon quality product that repairs and restores weakened hair. This product is great for medium to thick hair but can also be used on fine hair by applying on the ends vs. directly on the roots.
Ghassoul is a natural clay product that is used by women in Morocco. It's great for hair care and can also be used on skin. This is a natural product that is full of minerals and vitamins. The product comes as a powder that should be mixed with water to form a paste that is then applied to the hair.
Say hello to healthier, shinier, and more beautiful hair thanks to the benefits of using a hair mask!