By popular request, I've put together longer, food-focused tours of Morocco along with parters at Roaming Camels Morocco. We've worked together to build great itineraries (there's also a 10 day and 12 day option) that will create an amazing culinary adventure for you and your travel partners.
Our seven day itinerary focuses on Marrakech (and surrounding areas) as well as Essaouira. It's an easy introduction to Morocco with a variety of experiences including the city, mountains, deserts and ocean.
Normally this tour is offered as a private experience but to kick off things I'm organizing a tour that I will be joining! We're capping this tour at 8 people so there will be plenty of time to hang out and get to know each other too.
Dates for this tour are March 8-March 14th 2020 and only 8 spots are available.
Along with everything in the itinerary below you'll also get a digital copy of my Marrakech Food Guide when you book this itinerary to help you plan a few of the meals that are on your own.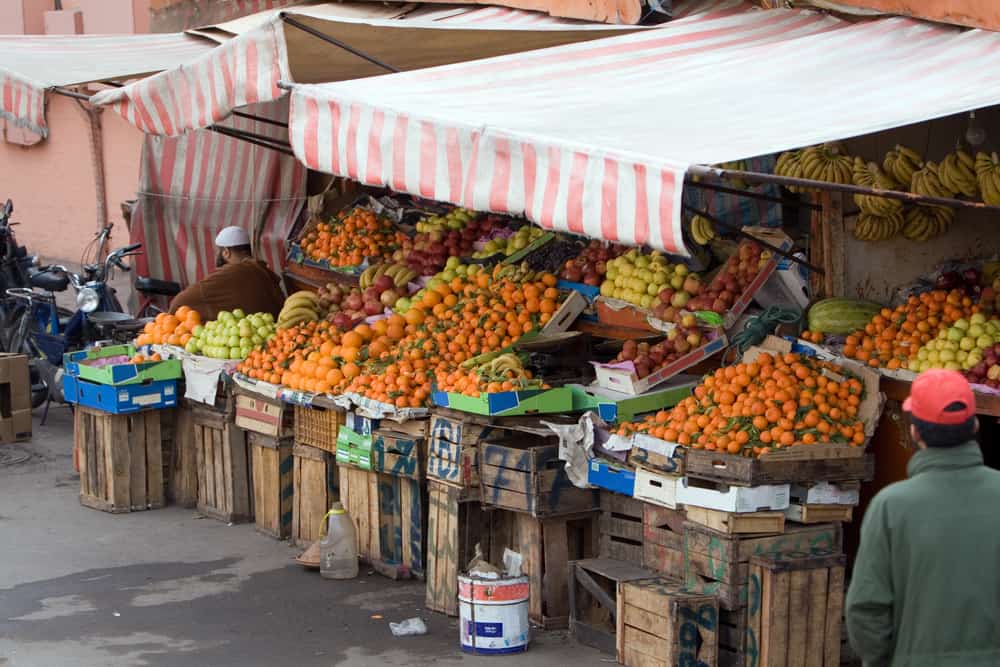 Day One
On arrival to Marrakech you'll be picked up from the airport by your driver and taken directly to your accommodation. You will have the option to relax or embark on a half day city tour to begin acquainting yourself with Marrakech. We are happy to make lunch and/or dinner (depending on arrival time) at your riad or a restaurant in the city and occur at your discretion.
Day Two
Enjoy morning breakfast in your riad followed by a departure for your cooking class! Instead of sharing an informal classroom with a group you'll be welcomed into the home of a local Marrakechi family to learn in their kitchen. Afterwards you'll be able to taste the fruit of your labors over lunch.
All of that hard work deserves a reward. Post lunch you'll have the option to be delivered to a hammam to experience a traditional Moroccan bath.
In the evening feel free to explore on your own or we can make your dinner reservations. If there's enough interest we can also arrange a group dinner instead.
Day Three
Today, you'll venture outside of Marrakech to explore both the High Atlas Mountains and the Agafay Desert. In the morning you'll be transferred to the mountains where you'll be able to go for a hike (if desired) and have a home cooked local meal.
From here you'll transfer across the Kik Plateau and head to the Agafay Desert. A luxury glamping experience awaits you! Relax in your private tent and enjoy dinner under the stars.
Day Four
After being picked up from your camping experience, your driver will bring you to the beautiful Anima Gardens set on 2 acres of local fauna mixed with quirky sculptures. Enjoy at your leisure before moving on to a saffron garden for a saffron infused lunch experience. (this experience – saffron farm – may be subject to change depending on the year's saffron harvest and availability)
Next it's back to Marrakech to have a little downtime at your riad before embarking for a nighttime street food tour adventure with Marrakech Food Tours – my food tour – in the souks!
Day Five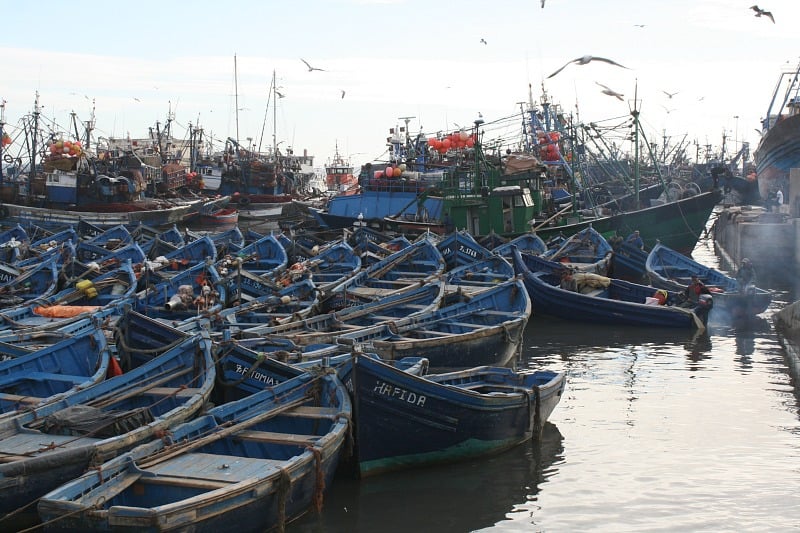 Ready for a seaside adventure? You're off to the coastal city of Essaouira today! A morning transfer gets you to the city before lunch with enough time to get acquainted with the city thanks to a short guided tour.
For lunch indulge in a Saouri specialty of grilled fish. The afternoon is yours to explore or we can help you plan an extra activity. For dinner you'll be treated to a meal in a local home.
Day Six
There's a plethora of "co-ops" in the region however we've sourced a true argan cooperative for you to visit! See how this precious oil is made and sample the oil and products made from it.
In the afternoon we'll head to Val d'Argan winery, one of the only wineries in this part of Morocco. Lunch will be served and you have the option of doing a wine tasting as well. If you don't drink, don't worry, the food is exceptional!
You'll have the option of spending the night in Essaouira or transferring back to Marrakech depending on your further travel or return plans. Dinner tonight is at your discretion
Day Seven
Departure day or extension if you would like to extend your Moroccan adventure.
What's Included
accommodation throughout your stay in moderate, well reviewed riads or hotels (typically 3-4 star quality) specific locations dependent on availability.
most meals unless specified.
any admission required to be paid
private licensed driver in air conditioned vehicle throughout your stay
Licensed national and/or city guides where applicable
1 additional dinner hosted by Amanda
What's Not Included
airfare to Morocco
transportation to Marrakech if arriving in another location (can be arranged for a supplement)
any visas or travel documents required by the Moroccan government for your entry to the country
travel and/or medical insurance
2-3 dinners and any additional food/drink costs
optional hammam experience
aside from the optional winery visit, all alcohol with meals is at your own expense
any incidental expenses
discretionary tips to driver, guides, riad/hotel staff.
This sounds amazing Amanda! But, how much is it?
Everything I've mentioned above is just €1,990 per person.
Seriously I'm so excited I was able to work out such a great offer for you! This is the introductory price with a special end of the year discount. Prices will increase in January so lock in this price now!
Do keep in mind this is based on double occupancy so if you're coming alone you will be sharing a room with someone else (separate beds, same gender of course). If you'd prefer single occupancy this can be done but the price will increase.
With this tour it's all about you!
We've charted out some of our favorite spots, places tourists don't always go; working with local families and making sure YOU have the experience YOU want. Nearly all of your costs are upfront when you book this trip. Aside from a few meals and incidentals you don't need to worry about anything else once you arrive. No hidden meals or expenses. You'll know exactly what to expect before you leave home.
Will you be joining me?
As mentioned, I'm partnering with Roaming Camels Morocco to bring this itinerary to you. To secure your spot, you will submit the non-refundable deposit (500€ per person) for the tour here.
Once this is paid, I will then put you directly in touch with Kathi at Roaming Camels who will continue your reservation and payment process/plan for the remainder of the tour. Roaming Camels will be our hosts and handle the logistics of the experience.