My favorite place to go is the High Atlas Mountains. In the winter, when the weather is clear and cool they are the backdrop of Marrakech. While in the summer they hide behind the haze. A short car ride of thirty minutes brings them into sight.
The ride from Marrakech to Imlil is only a little more than an hour. But the slow climb up the mountains is worth the journey itself. Staggering rock cliff faces mixed with sweeping valleys and villages dotting the vistas break up the drive. Unlike many drives up the mountains that are roads of constant switchbacks the road to Imlil is much smoother – a great asset especially for those who get car sick (like me!)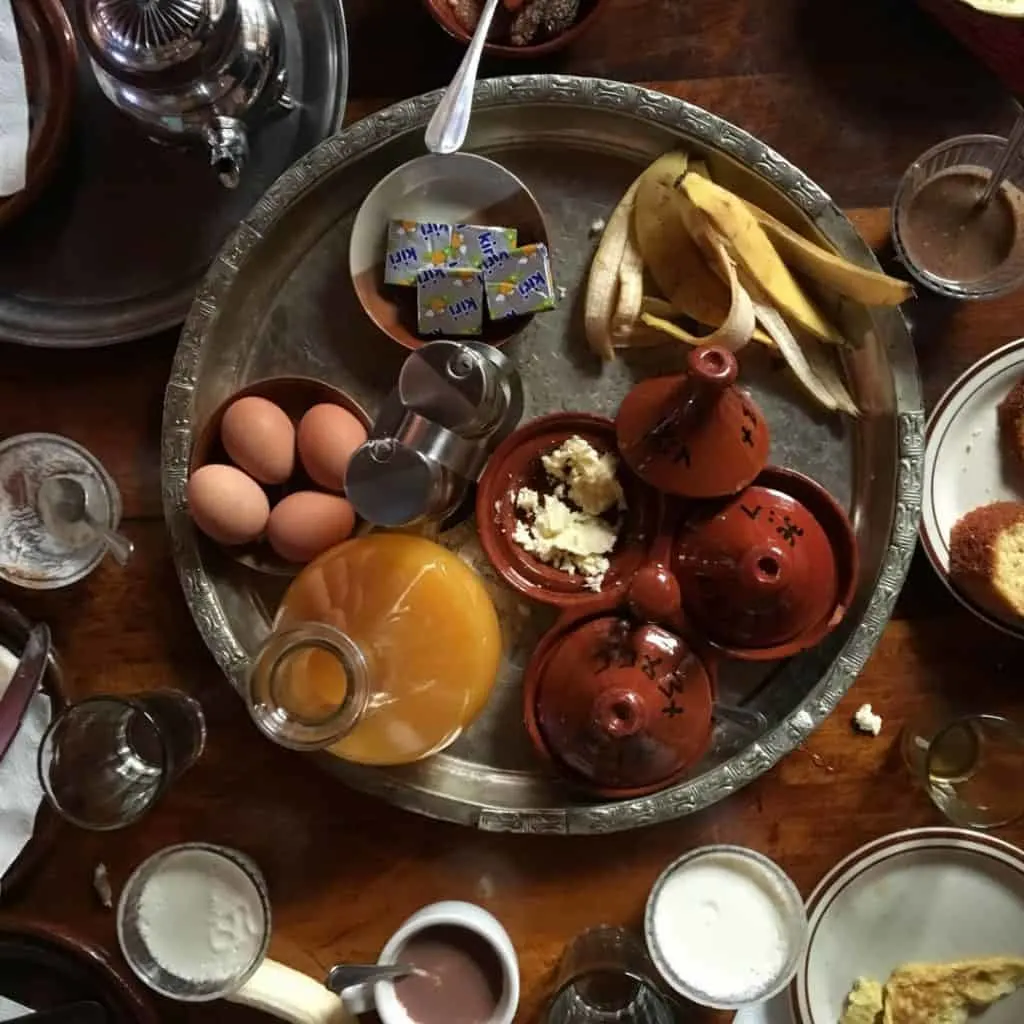 We pulled into Imlil as the rain poured down. Rain we hadn't seen in the city for months flooded down, covering the road and leaving us wondering how we would get to the kasbah. After parking and waiting for the rain to slow down we made the walk from the village to Kasbah Toubkal wondering just how far it would be given the wet path and the rain that was still coming down. When we arrived we were rewarded with the rain ending and a big pot of mint tea.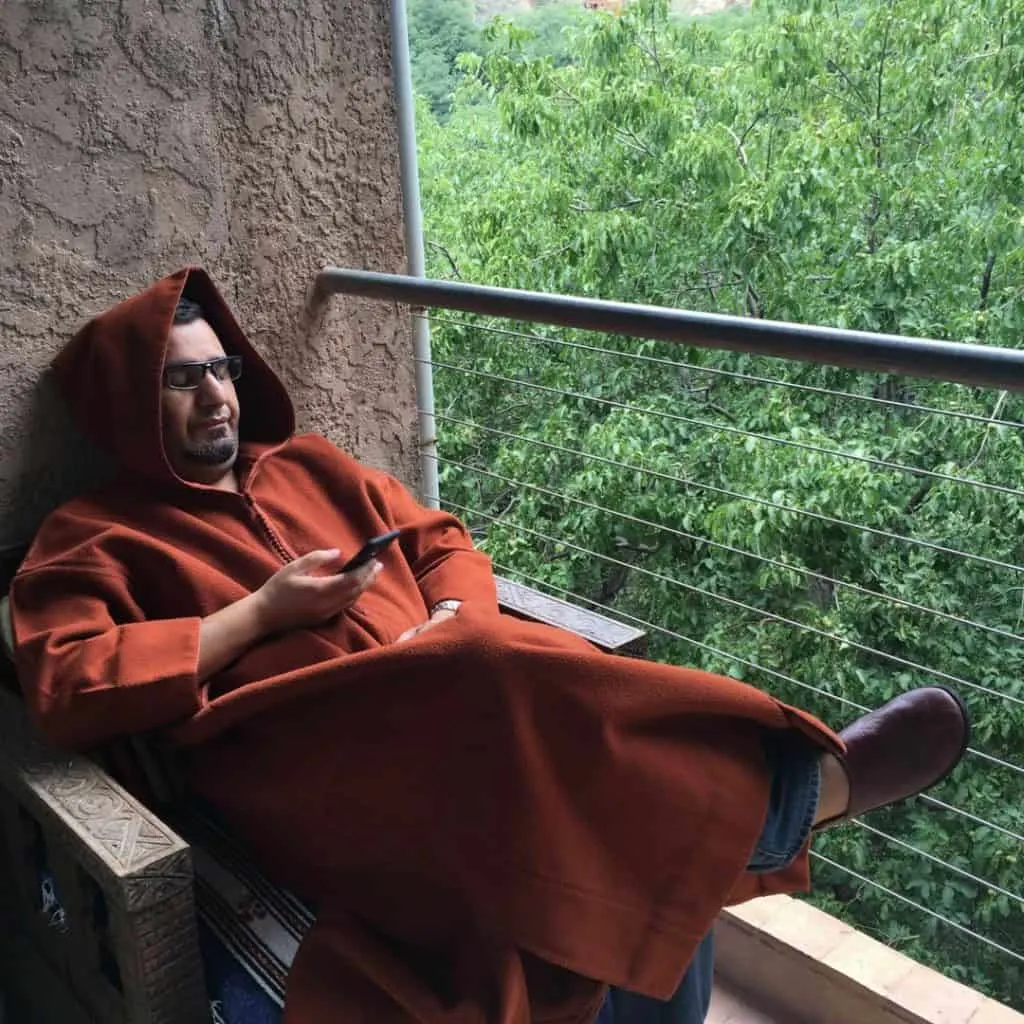 There are several different room options and we had a small apartment with a room for the boys and a larger downstairs room for us. My favorite spot was the balcony that faced a mountain peak and impressive waterfall. It took only a moment to feel at home and to want to cuddle up under a blanket and stay for a week. Once the rain passed we went out to explore the grounds.
Accommodations aren't all-inclusive but because of the rain and our desire to not make the hike down the hill again, we opted to take our meals at the lodge. (Note: you do get a fully stocked fridge that you can drink whatever you'd like from as well as snacks refilled in your room daily.) This was a great decision. I'm always skeptical of Moroccan food in hotels but I was proven wrong immediately. Every meal we ate (and we ate all of them for two days at the lodge) was wonderful.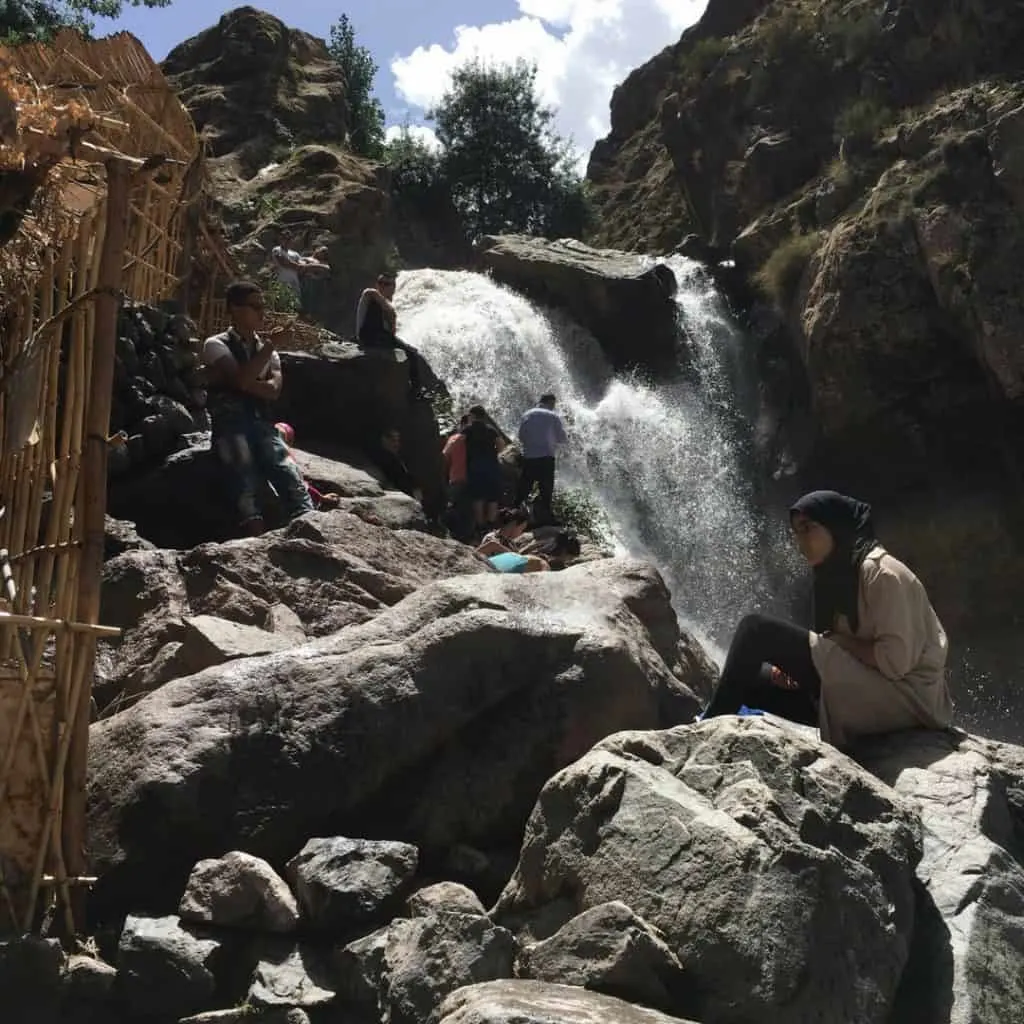 On our second day we made bread with a local Berber woman – it was the highlight of my stay! You can find out the full details of this in a previous post I've written. We also ventured to the nearby waterfalls for a short hike. We later learned there were plenty of places alongside the river and waterfalls where we could have eaten lunch and next time we certainly will.
Locals had told us that the rain came in everyday around 3pm and they were right. It arrived like clockwork. So, on our second day we prepared all of our things to go and use the hammam during the rain. I am usually not a fan of the hammam but this one was completely private, fueled by wood, rustic and yet totally authentic and I loved every minute of it! We all took a long nap in the afternoon and were rewarded with another great dinner on the rooftop as the sun went down.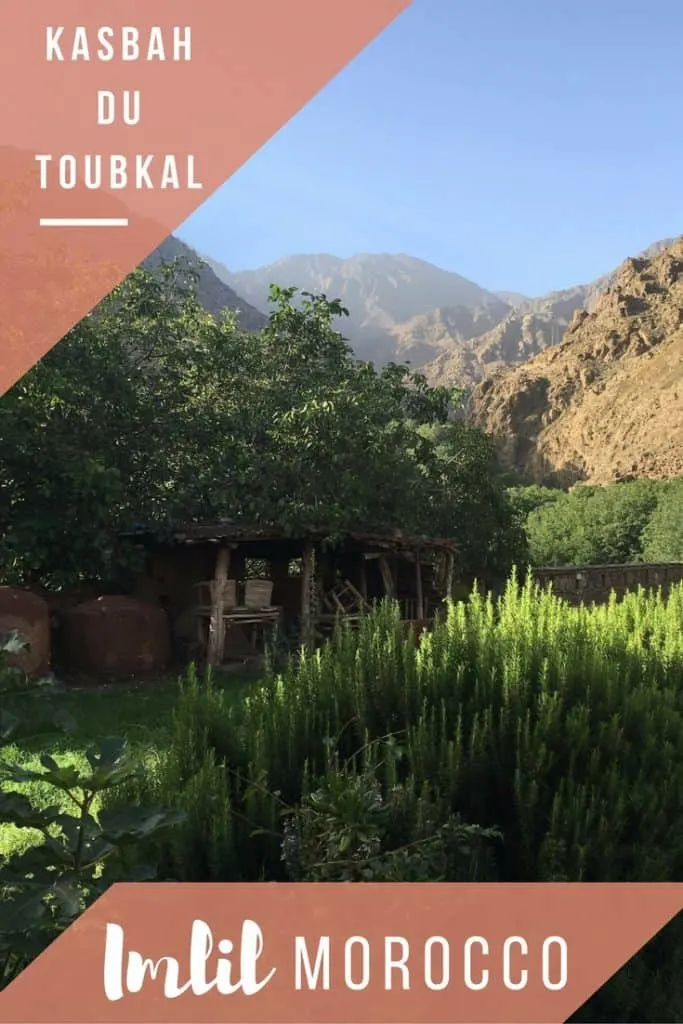 Kasbah du Toubkal is an escape that needs no words. It should be noted however that guests who might have mobility issues might not be best suited to stay here. While there are mules available to ride up and down to the kasbah it's still a climb and should be taken into consideration. You can stay overnight at the kasbah or arrange for a day trip from Marrakech. Both are excellent options!
We were hosted by Kasbah du Toubkal for our stay. All opinions however are our own.