You may have heard of henna, as it is becoming very popular in the mainstream world. It has been a staple in Moroccan culture and others for centuries. Henna can be used for a variety of purposes. Learn about the benefits of adding this healthier plant-based oil to your beauty regimen today.
What is Henna?
Henna is an all-natural plant dye that is often used in Moroccan culture to create temporary tattoos. But, henna can also be used for hair and skin care. This is because henna bonds with the keratin in the hair or skin.
As an all-natural paste, pure henna is safe for your skin and hair. What you should watch out for is what some tattoo artists call "black henna." This is not pure henna and is considered quite dangerous. But unless you are allergic to the plant, henna is not bad for you.
Henna is made from the leaves of the henna plant. The henna leaves are dried and then ground to release a substance called lawsonia inermis. This is the part of the henna that bonds with the skin or hair. The henna produced should be a green, earthy color.
Henna for Hair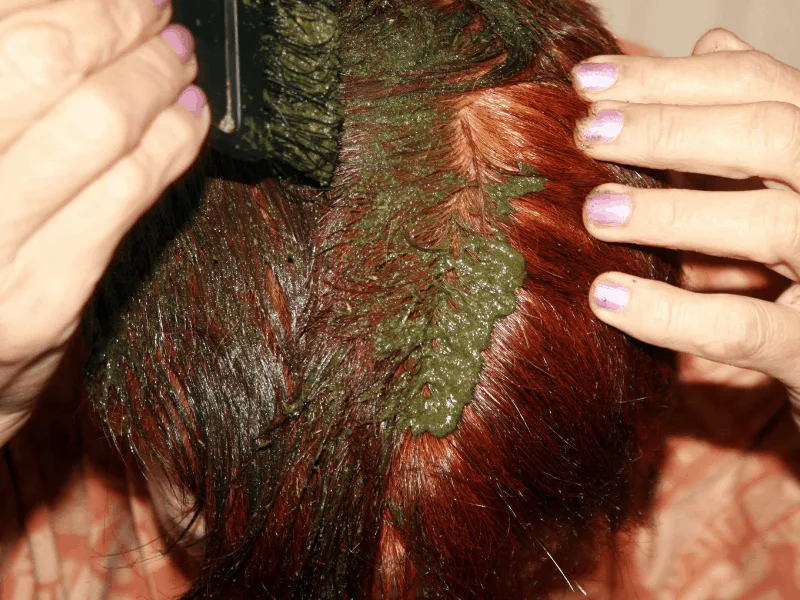 Henna makes a pretty good hair dye that also provides other benefits for your hair. One thing to keep in mind when using henna for your hair is that you can't use permanent hair dye over henna-dyed hair. It simply will not bond. However, darker semi-permanent dyes can sometimes work.
What does henna do to your hair?
It depends on your natural hair color and on what other ingredients you may mix in. Taking these things into consideration, your hair will be stained a color ranging from deep orange to burgundy to dark brown.
What are the benefits of henna for your hair?
Besides getting a hair color that you may prefer, henna strengthens the hair, due to the protein bonding with the keratin. These bondings also temporarily thicken and brighten the hair and make it shine. It's also a good temporary treatment for scalp psoriasis. The best part is that unlike many products, henna will not damage hair. So, henna is very safe for hair. Henna is also fine for curly hair.
How else can you use henna for your hair?
You can create a henna hair mask or a henna conditioner. These help strengthen the hair and provide a reparative shield that will shine.
Henna for Skin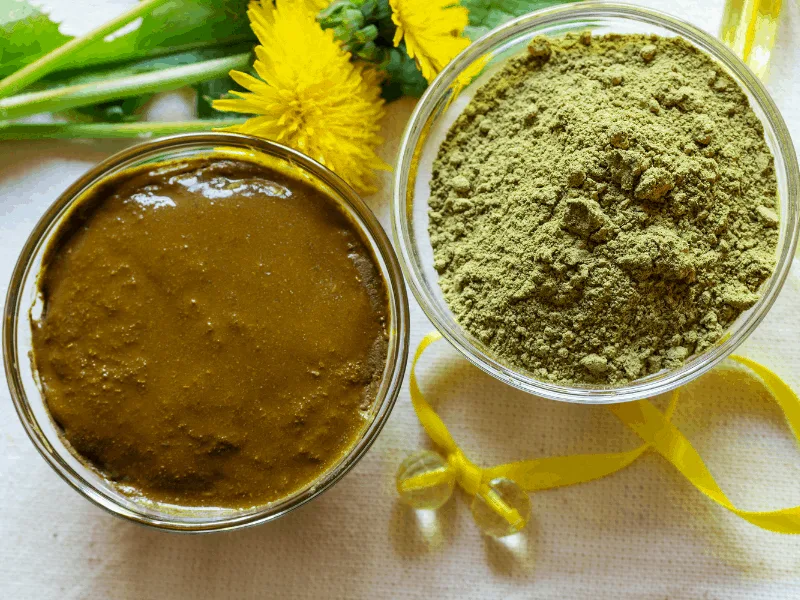 Henna for skin care comes in several forms. These forms include henna cones, henna paste, and henna powder for skin. Henna cones are most often used for applying tattoo designs, Henna paste is used for the same purpose, but can be used in the hair, as well. The henna powder is what you can create your own henna paste from.
Beyond its many skin care and hair care applications, henna is also good for coloring your nails.
How is henna used in Morocco?
There are many ways that henna is used in Morocco. Some are cosmetic and some are medicinal.
Cosmetic uses of henna in Morocco
The most widely known way that henna is used is the application into intricate designs on the skin. This is done only by women. It is done to signify big events such as weddings or births and is a sign of celebration.
There are women in every Moroccan neighborhood who are skilled at applying henna and make house calls to do the application. Usually a group of women gather to do this together and make it an event with tea and snacks. It can take several hours as each woman takes her turn and the henna paste is left to dry.
Female Muslims also may use henna to dye their finger tips a sort of natural nail polish.
Henna is also used as a natural hair dye by both men and women. Many Muslims use henna to dye their hair as it is seen as a good thing, as the Prophet Mohamed recommended this. You may see men with bright orange beards, this is henna dye.
Medicinal uses of henna
Henna is not only used decoratively but is used for medicinal reasons. Henna is believed to have curative properties for those who suffer from arthritis. It's used in Morocco by elderly women especially to help reduce the pain they may have from this. You may see women whose hands or feet are dyed completely instead of in a pattern. This is often times why.
It also is used to help stop bleeding and as a natural way to help with skin issues like eczema. Of course the side effect is that it does dye the skin at least temporarily.
Henna Products to Consider
Looking for the best Henna for hair products? Try these:
As mentioned before, Henna for the skin can come in several forms and each truly depends on the level of results you're seeking. Here are a few henna for skin products to consider:
Mountain Mehndi Henna Powder – they carry the Jamila brand henna, guaranteed no-sift producing dark stains for skin (and hair).
Henna Applicator Bottle and Tips – if you're ready to make your own henna designs than this kit will help you do just that. Comes with two bottles and a variety of applicator tips.
As part of the Moroccan culture, decorative and attractive henna art on the skin is often part of significant events, but also simply enjoyed as beautiful designs. Keep the tips and suggestions offered here in mind as you branch out into the wonders of henna in Moroccan culture.