The process can either be easy or difficult, it all depends on how well prepared you are. The more you know the better. If a move abroad is something that you've wanted to do or are planning to do you might be wondering what are the actual steps it takes to do it? Here we will go through some practical steps about moving to another country.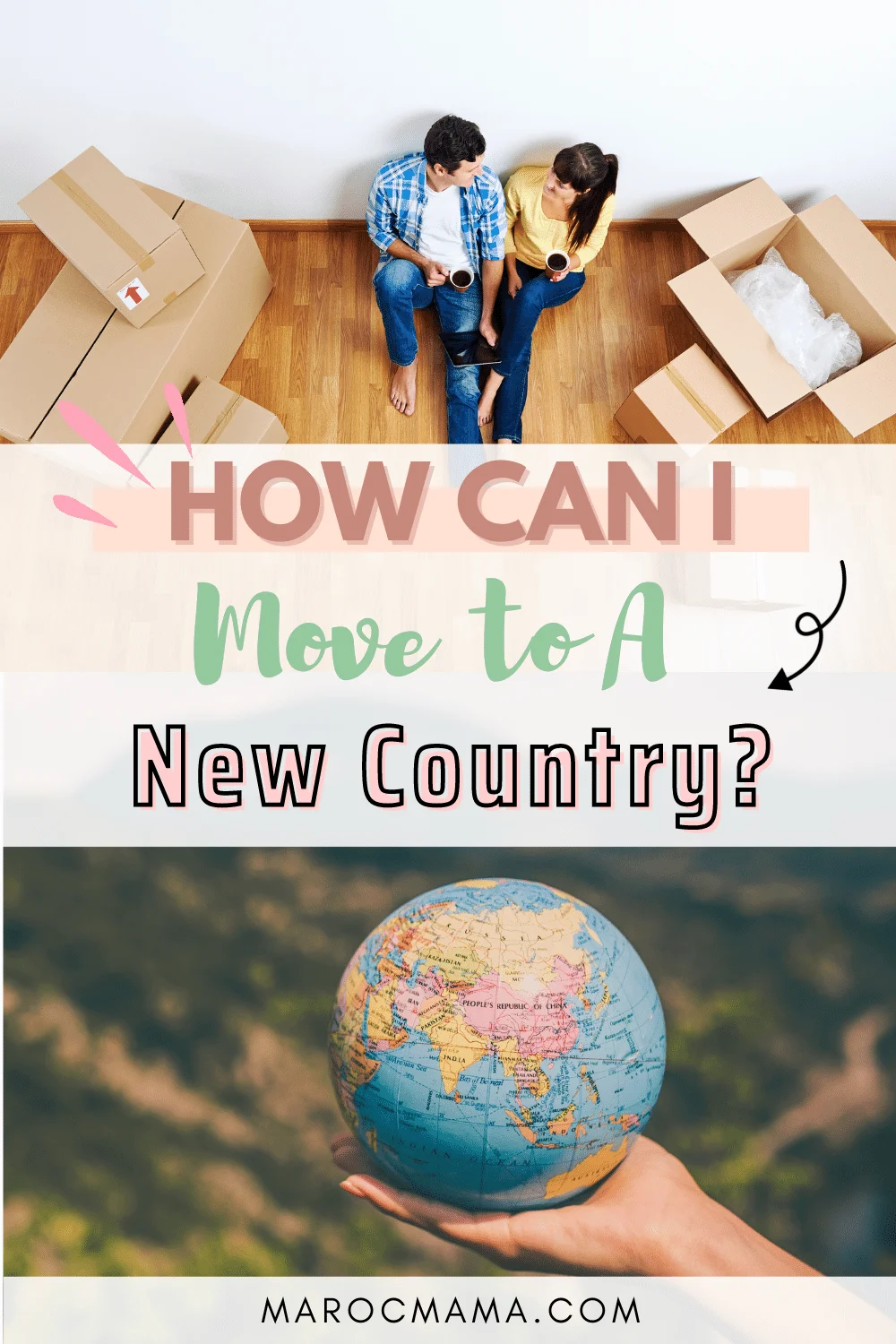 Know which visa and/or work permits you will need
When moving to any new country you will need to register your presence. In most cases, this will be legal residency. Depending on which country that you have chosen to move to this can either be easy or difficult. For example, there are different financial requirements, work restrictions and/or restrictions on the number of family members that you can bring with you with most visas.
Some people choose to bypass this legal requirement through methods like making "visa runs" where they exit the country for the required time and return to renew their status. I won't be getting into what this is or how it works because if your plan is to actually live in a place, this is bypassing immigration laws and can land you in serious trouble or a sticky situation.
If you are moving to another country with the company that you currently work for then this process is generally much easier for you. The company will normally have immigration lawyers that will tell you everything that you need to get in order. They also tend to do the filing of paperwork and deal with all the legal aspects of your relocation.
If you are moving on your own, i.e. not with the help of a company, then you will want to make sure that you fit the legal requirements to move to the new country. Do you have enough money in savings or a large enough income to meet the registration requirements? Do you need any supporting paperwork or a job already lined up?
Making sure you are eligible for legal residency in the country you'd like to move to is the first and most important issue you need to sort out. Do not move and assume you will figure it out when you get there.
Once you know exactly what you will need in order to move to your new country then you can start with the next steps.
Planning Your Life Overseas
Once you've determined you can legally live where you will go, it's time to sort out the other major pieces of day to day life. If you are able to arrange a new job, new house, new car etc. before you actually move then this will make your life much easier.
Some of the things you need to plan;
what will your work or income source be?
where will you live?
what will you need to buy or bring for your home?
how will you get around?
what is the shopping/food situation like?
do you need to take language classes?
what will you do with the things and space you are leaving?
This may be a little difficult over the internet or even by phone, but it is worth your while. In some countries you can hire someone on the ground who will search for and get these pieces in place for you in advance but it may be cost prohibitive.
By doing some of this work in advance it will allow you to relax as much as possible with the whole process and allow you to settle in gradually to your new surroundings without the added worries and stresses of sorting out where to live, how to get around, and how you are going to make a living.
Instead of you will have more free time to make new friends, explore new places and have new experiences. The more you are able to sort out beforehand the better your initial experience of your new country will be.
Decide What To Do With Items at Home
Once you know that you are allowed and able to move to your new country of choice, then you should start making arrangements at home. You should sort through what you want to take, what you want to leave (perhaps in storage or with a friend or family member), and what you want to get rid of.
Shipping larger items, such as furniture, can be a hassle and also very expensive. Consider buying these items once you have already made the move. It is worth speaking with people that live in the country you will be moving to as costs of items can vary quite a bit. For example in some places purchasing items like a washing machine can cost 2-3x what it is in your home country. Factor this in to your costs to help decide if it's worth bringing.
If you plan to move with electronic items you will want to ensure the voltage is the same between the two places. If it is not do you really want to deal with converters that may or may not work. Imagine paying to ship things only to find out on arrival they don't work or they short out the first time you use them.
Overall the less you need to ship the better. Remember you can probably take most of your smaller belongings in suitcases with you on your journey. This is certainly the easiest method as you will not need to pay a shipping company, sort and box up your things and then wait patiently for them the other end. Many airlines will allow you to take many extra bags (sometimes up to 10 per person) for an additional fee. While moving via suitcase may not be ideal the cost difference can be huge.
If you rent your home moving is as easy as ending your contract and moving your things. However, if you own your home you may need to think of additional questions like will you sell it? Will you rent it? If the later how will you manage this from abroad? Will you leave your items in the home? This can be more complicated but it can also be a solid revenue source for you while abroad.
So, how can you move to a new country?
The answer is simple: be as prepared as you possibly can!