While it may sound like a daunting task, moving abroad may not be as difficult as you think. If you're wondering how easy moving abroad is, you'll need to consider several different factors. There are no two situations that are exactly the same so it can be difficult to even ask others for advice or their own experiences.
Here are a few of the things that should be considered when it comes to deciding how easy a move abroad will be.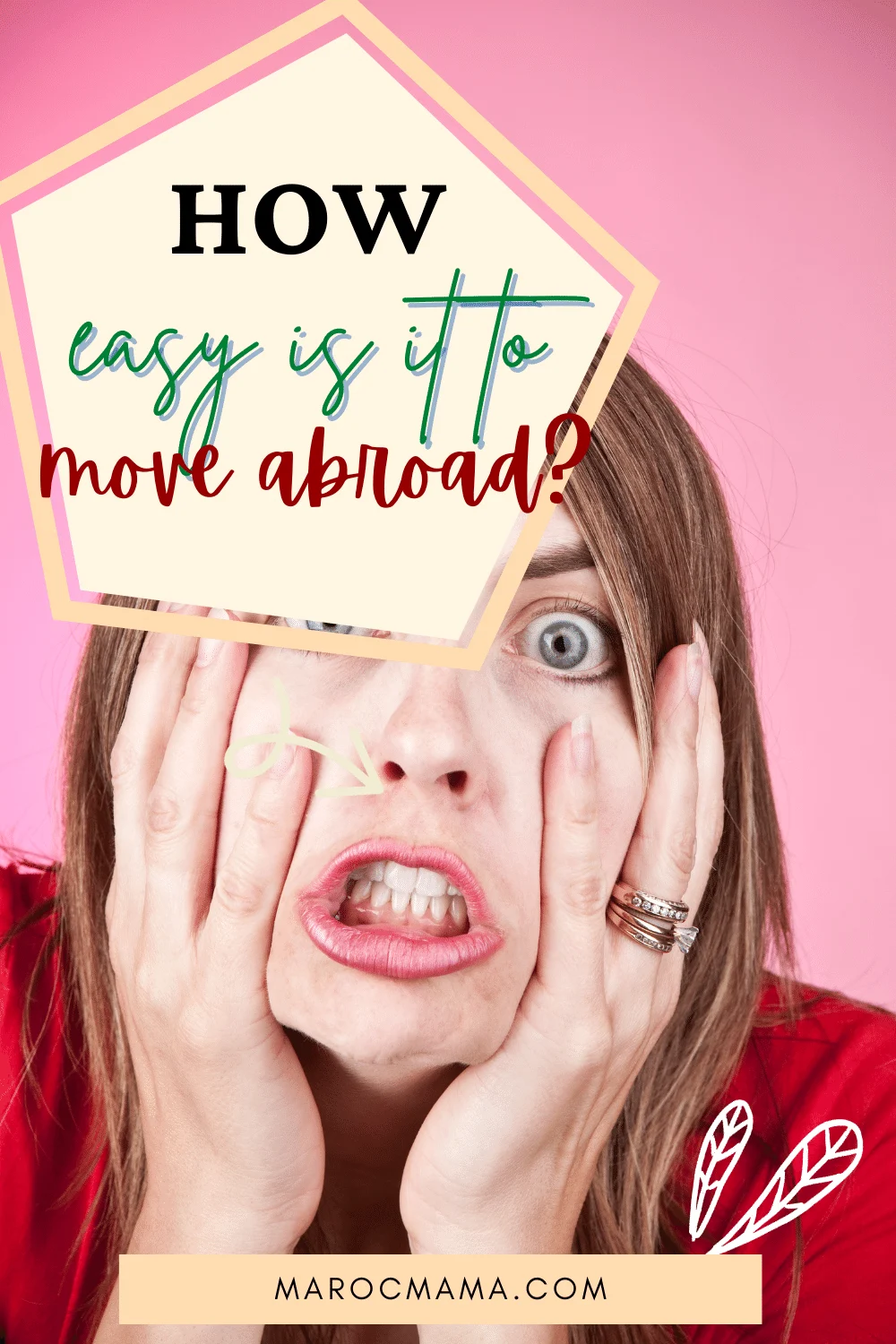 Ease or Difficulty of Finding a Job
A lot of people move internationally because of their job. If you're in a situation where your company is transferring you, moving abroad will be less daunting because you will already have a major piece of the puzzle in place.
If you do not already have a job lined up, you may be worried about finding work. This is one of the most challenging parts of moving abroad. If you do find a job it might not be a well-paying job, you could be overqualified for the position, or there may be a language barrier that makes the job more difficult.
What Housing Options Do You Have
Another thing that makes moving abroad difficult is finding housing in your new country. If you are going to university in a new country, it won't be as hard because you can live in the dorms or other university housing options such as apartments. If you are transferring for a job, HR departments often assist with relocation tasks like securing housing.
Finding a place to live in a new country can be unnerving because you most likely will not see it in person before you commit. If you're making the move alone and you don't want to commit to a place you haven't seen, you can book hostels, hotels, or Airbnbs in the area until you find a place to settle in.
Moving Your Belongings – Or Not
You most likely have things that belong to you at your current home. You have to decide what to do with these items before you leave. If you have a lot of items, this can make a move much more difficult. Paying and arranging for shipping costs can add up especially if you're not sure how long your move will be.
If you choose to leave most things behind, seeking out a furnished rental could make your move much easier. Not having a fully furnished place to live in when you arrive, adds another layer of complexity as you'll need to purchase everything on arrival.
Do You Speak the Language(s)?
A big aspect of moving abroad is to consider which languages you speak, and which languages are spoken in your destination country. In many cases you can get by speaking English but this is certainly not the case for everywhere and only speaking English will hinder your opportunities.
Before you move to another country, try to start learning the language spoken in the country you are moving to. At the minimum, you should at least understand basic greetings and local phrases you are likely to hear. You can (and should) continue studying the language once you have moved and settled in.
How Long Do You Have to Prepare?
The more prepared you are, the easier it will be to move abroad. If you know you want to move to another country months in advance, you can start the process immediately. Deciding to move abroad all of a sudden can make it much more difficult. It can be overwhelming, stressful, and nerve-wracking to uproot your life on a whim. It is easier to move abroad when you have the time and ability to plan and prepare.
Your Budget
The more money you have saved up for moving abroad, the easier the process and early days of settling in will be. Shipping your belongings can be costly. You also need to pay to get yourself to a new country. There are a lot of costs that many people don't consider. Having enough money saved up can reduce stress and just make everything a bit easier.
If you are on a strict budget and are trying to move as cost-effectively as possible, moving won't be as easy. Buying plane tickets, shipping all of your belongings, putting deposits down on your new place, and taking off work to get settled can put a serious strain on your finances.
If you're wondering how you can afford this experience and aren't sure what costs are involved before and during your move, consider investing in my budgeting calculator to get you started!
Moving overseas can feel – and often is – a daunting process. It's rarely as easy as picking up and going but requires some thought and planning to ensure you have everything in place.