Tzatziki Sauce is a staple of Mediterranean cuisine, so this recipe is essential. Here you will find tips for how to make a quick and easy yet great tasting Tzatziki sauce. Although you can incorporate substitutions as listed below. I recommend using the prescribed ingredients for the absolute best results. It's well worth finding Greek yogurt, for example, rather than use other yogurts, unless you are dying to find a use for the yogurt you have at home.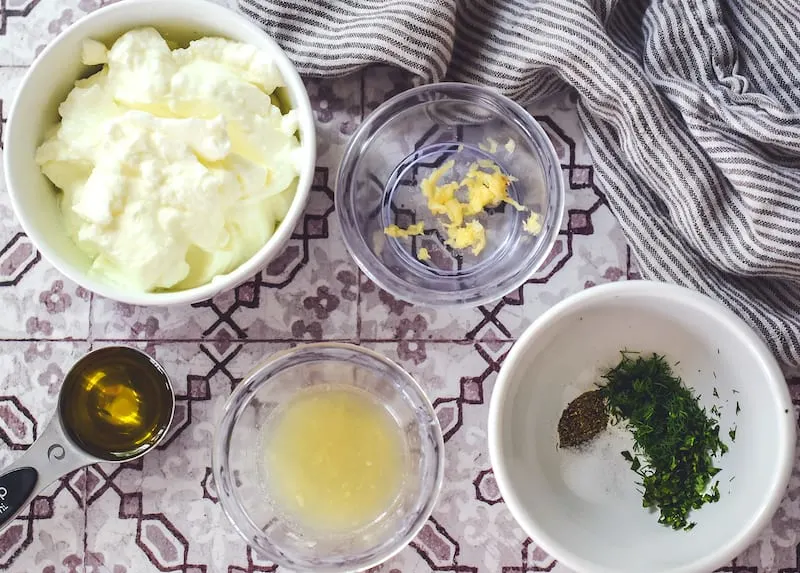 In our house, we put tzatziki is one of my quick sauces to use that works in so many ways. It's healthy, saves well, and it's a breeze to make! It's particularly yummy accompanying salad, quinoa, and tabbouleh. We also love it drizzled over any sort of salad, grilled fish, chicken, or beef. My kids love it as a dip with veggie slices and you can also easily cut up pita bread into triangles, toast, and presto, you have yet another delish dip!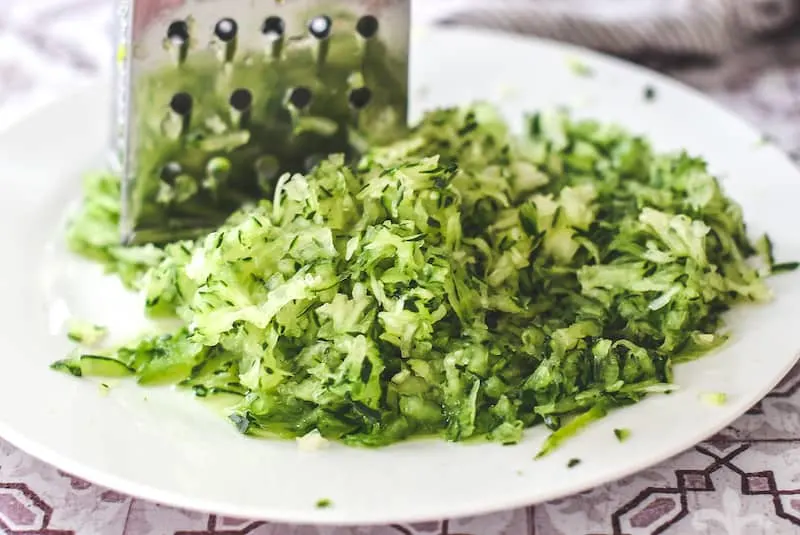 So with so many uses, it's essential to have quick and easy access to this versatile component. That's why my ingredient list is strategically short. It's easy, but the complexity is all there. The secret is in creating a thicker tzatziki which produces more robust flavor. I also add a couple of optional ingredients that will really step up your sauce without overcomplicating the process.
A simple and super fast dip that can be used alone with fresh veggies or as a condiment to serve alongside other main dishes.
Ingredients
1 large cucumber, washed and de-seeded (this will take out the water, making the
resulting sauce thicker.) And more delish!
1 clove of garlic, minced
Juice of ½ lemon
1 cup of plain Greek yogurt.*
Splash of good quality olive oil, about 1 tablespoon
Sea salt to taste
Fresh ground pepper to taste
1 tablespoon fresh dill, chopped finely (optional)
1 tablespoon fresh mint, chopped finely (optional)
Instructions
Blend cucumber, garlic, lemon, yogurt, and olive oil in a mixer.
add salt and pepper to taste.
Garnish with a sprinkle of dill and mint on top and serve cool.

Keep refrigerated for 2-3 days.
Notes
I love full-fat Greek yogurt but you may also use reduced-fat. If you can't find Greek yogurt, plain yogurt will do. It works best when you strain it, for a thicker result. FYI, many Moroccan cities have a shop where you can buy organic merchandise. This is the best place, I have found, to find Greek yogurt, and surprisingly,
the cost is quite reasonable.