This is K. Have you met him?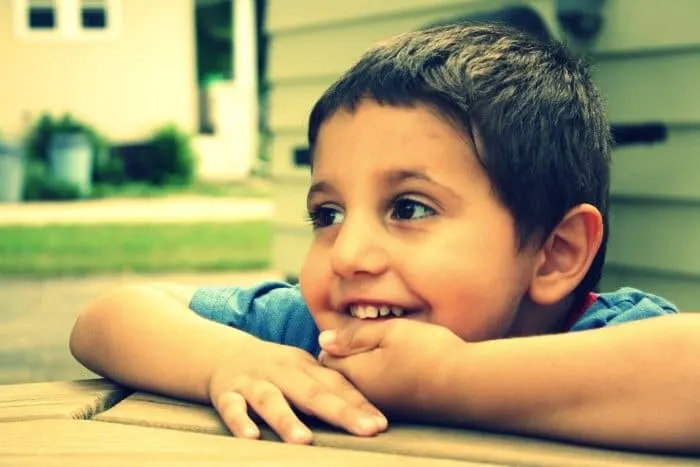 He's 4 and he's always been a very picky eater. If it wasn't a chicken nugget or chocolate milk he wasn't even going to try it.
One night, MarocBaba made this;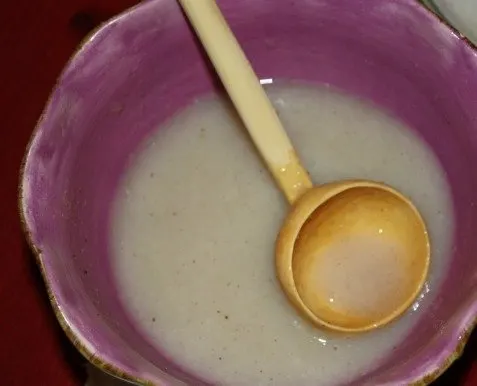 It's flour soup. Yes you heard me right. I've been searching to see if there is a recipe for this somewhere or if MarocBaba made it up but he claims it's something he's eaten at home. The thing is, K loves this soup. He will eat bowls of it and tell me how great of a cook Baba is and how much he loves Baba's soup. I snapped this picture quick because I thought it was just an interesting concoction. I'm sharing the recipe for K.
While you might find this recipe strange it's a favorite of my youngest son and husband and fairly common in Morocco.
Ingredients
4 cups water
1/2 tsp salt
1/2 tsp pepper
1 tsp olive oil
1/2 cup (or more) flour
1/4 cup milk
Instructions
In a medium or large sauce pan add the water, olive oil, salt and pepper and bring to a boil.
Slowly add the flour, whisking it in while you go. You may need to add more flour, it will just depend on how it incorporates.
It is important to add the flour slowly and whisk briskly so that clumps do not form. The liquid will start to thicken as the temperature rises again to a boil.
Reduce the heat and slowly add the milk while whisking. This will thin out the soup a little bit.
Bring the temperature up to a boil a final time while whisking so that the milk doesn't scorch. Once it starts bubbling immediately remove from the heat and serve hot.
You can also add some rice to the soup. A short grain rice would work well. Add 1/4 cup in the beginning so that it cooks completely.