Taroudant doesn't get a lot of love on the typical Moroccan tourist circuits of the Imperial cities, desert and coast but as a gateway to the Souss and Anti Atlas it is a great base for a couple of nights. If you are interested in hiking or learning about Berber culture, a longer stay or a two-centre break combined with Taroudant would allow you to get to know Morocco off the beaten track.
ALL ABOUT TAROUDANT
Visiting Taroudant as part of an Anti-Atlas circuit including Tafraoute and perhaps Tiznit, or on your way south from the desert to Agadir and the Atlantic Coast. There is enough to see and do in the city for a day or two, but the best thing about Taroudant is its location in the fertile Souss valley and at the foothills of the Anti Atlas mountains, which are teaming with Berber culture including ancient granaries, ages old Koranic schools and lush green agricultural terraces.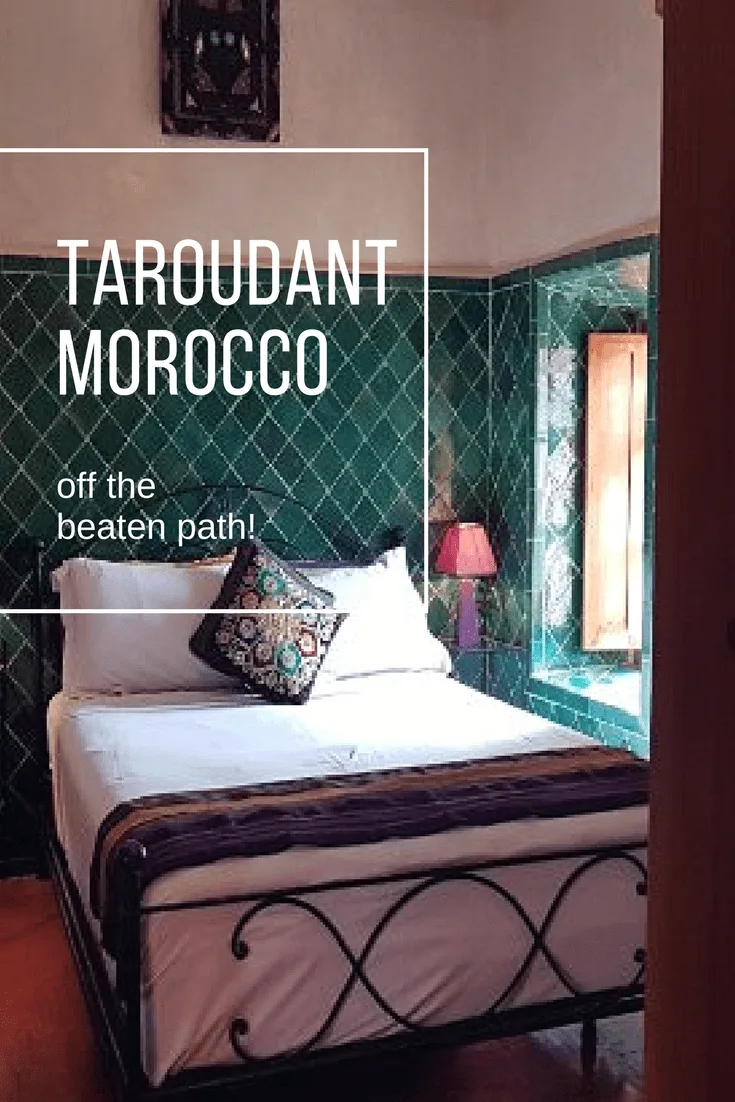 GETTING TO TAROUDANT
Taroudant is a little too far south to make it a Marrakech day trip but from Agadir this is totally possible. Geographically it's directly south of Marrakech, and about a 3 hours drive. From Agadir, draw a line directly east to run into Taroudant. The easiest way to get here is via private car or transfer. However there are also regular buses that come to Taroudant.
WHAT TO DO IN TAROUDANT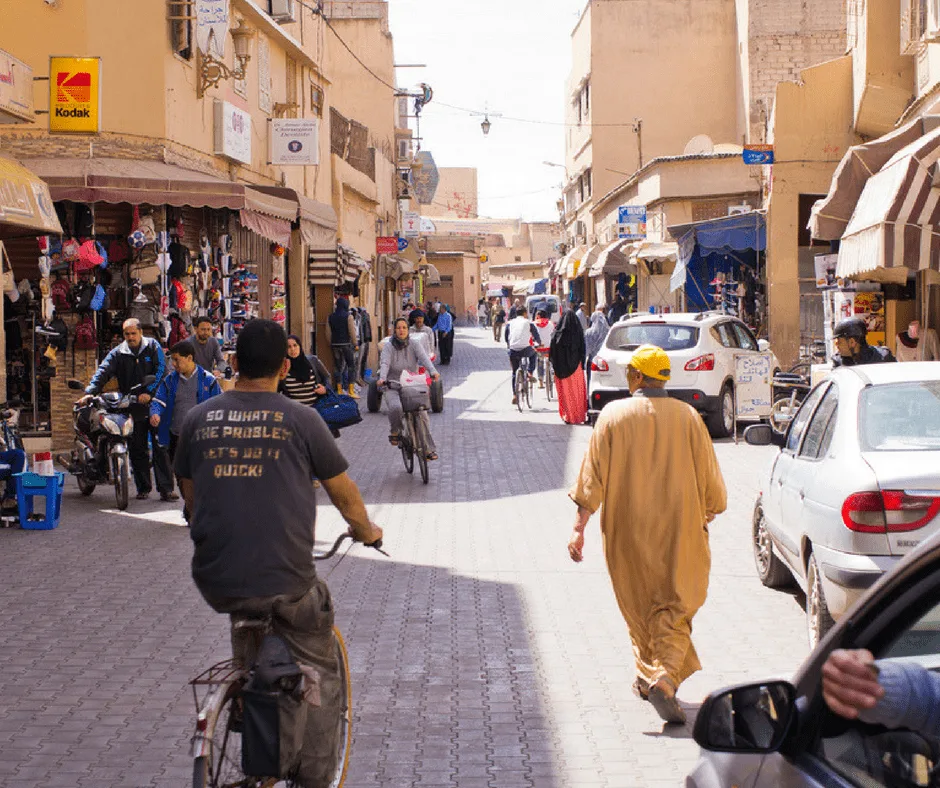 Taroudant is a former capital of Morocco, built by the Saadian dynasty as a base to attack the Portuguese on the Atlantic Coast. The city walls, which are almost completely intact, were built in 1528 and reflect the glow of the setting sun, making them a favourite location for locals to hang out and promenade on summer evenings.
The newly opened Palais Claudio Bravo Camus is the former home of Spanish hyperrealist artist, Claudio Bravo, and is fast becoming Taroudant's worst kept secret. Guided tours of the interior are available, featuring Bravo's work and multiple collections as well as pieces by his friends such as Picasso. It is free to walk through the grounds and gardens. Tea is served in the summer pavilion overlooking a man-made lake.
Inside the walls you will find a bustling Moroccan market town – much less tourism-oriented than Marrakech, which succeeded it as the Saadians' base. Check out Taroudant's two souks, either side of the main square, Place Assareg. These are souks for local people, and you won't find the touristy fare of other cities.
In the municipal market (also known as the Berber Souk), you will find all the essentials for a Moroccan household: dried fruits, buckets of vibrant spices, Chinese manufactured plastic items. You will also find men recycling plastic and rubber into useful implements for farmers such as water troughs and saddles. Across the square, the older, so-called Arab market is where you will find local handicrafts such as ceramics, terra cotta metal wares and leather goods.
The leather comes from the tanneries, which are just outside Bab Taghrount. If you missed the more famous tanneries in Marrakech or Fez, pop in here for the authentic (and smelly) experience!
WHERE TO EAT IN TAROUDANT
RIAD MARYAM
At Riad Maryam, Taroudant's oldest working riad, you get the very best in Moroccan home cooking, thanks to chef Latifa, who has even featured on a Moroccan cookery programme. The menu features the very best of Moroccan classics such as tajine and couscous and in a country where desserts are usually fresh fruit or cookies, her pastilla du lait is to die for! They can also arrange for you to prepare your meal.
DAR ZITOUNE
When you want a change from tajines and couscous, eat a European influenced menu poolside under citrus trees at Dar Zitoune, a small self-contained resort 2km out of town. For special occasions, order a mechoui (spit-roasted) lamb in advance.
WHERE TO STAY IN TAROUDANT
A luxurious boutique riad in the heart of the medina. Hidden behind high walls are a lush garden, pool, gym, bar and restaurant. Book ahead as it often fills up.
Slightly out of the centre but close to plentiful on-street parking, Riad Tafilag is a small guest house with a big emphasis on relaxation. With a plunge pool and little corners and niches for chilling out with a book, it's a good reason to stay longer in Taroudant!
TRIPS, TOURS, AND ACTIVITIES
Often over-looked, if you have time to explore Morocco in more depth, a clutch of high spec riads and a laidback medina make Taroudant worth a visit, either as part of a larger circuit or as a base to explore the Souss and Anti-Atlas region.
What to consider bringing back
Taroudant is known for leather goods and terracotta. Although a garden pot might not fit in your suitcase, a pair of locally made babouche slippers will surely be appreciated by friends back home.
This destination guide has been contributed by Lynn Sheppard author of the website maroc-o-phile, a great site to read before visiting Essaouira and surrounding areas.