One of the best kinds of treats is a frozen popsicle. You can make these as icy or creamy as you like, and you can make them extra healthy, or extra decadent. Both a healthy treat and a rich creamy can't-be-good-for-you concoction are an excellent choice. However, it does present a false dichotomy, because there is an unforgettable third option that ties the two together. It sounds unlikely, I know, but make my fig popsicles and you will see that I speak the truth.
Fig popsicles, as I like to make them use very few ingredients. They have just enough honey to highlight the sweetness of the fig and there is rich creaminess throughout to give the whole popsicle a smooth mouthfeel modified by the texture of flavorsome ricotta cheese. The simple ingredient list is easy to pull together and it ensures a quick prep time while making sure your frozen treat doesn't go overboard on excessive sugars and other additives that make some frozen treats less healthy.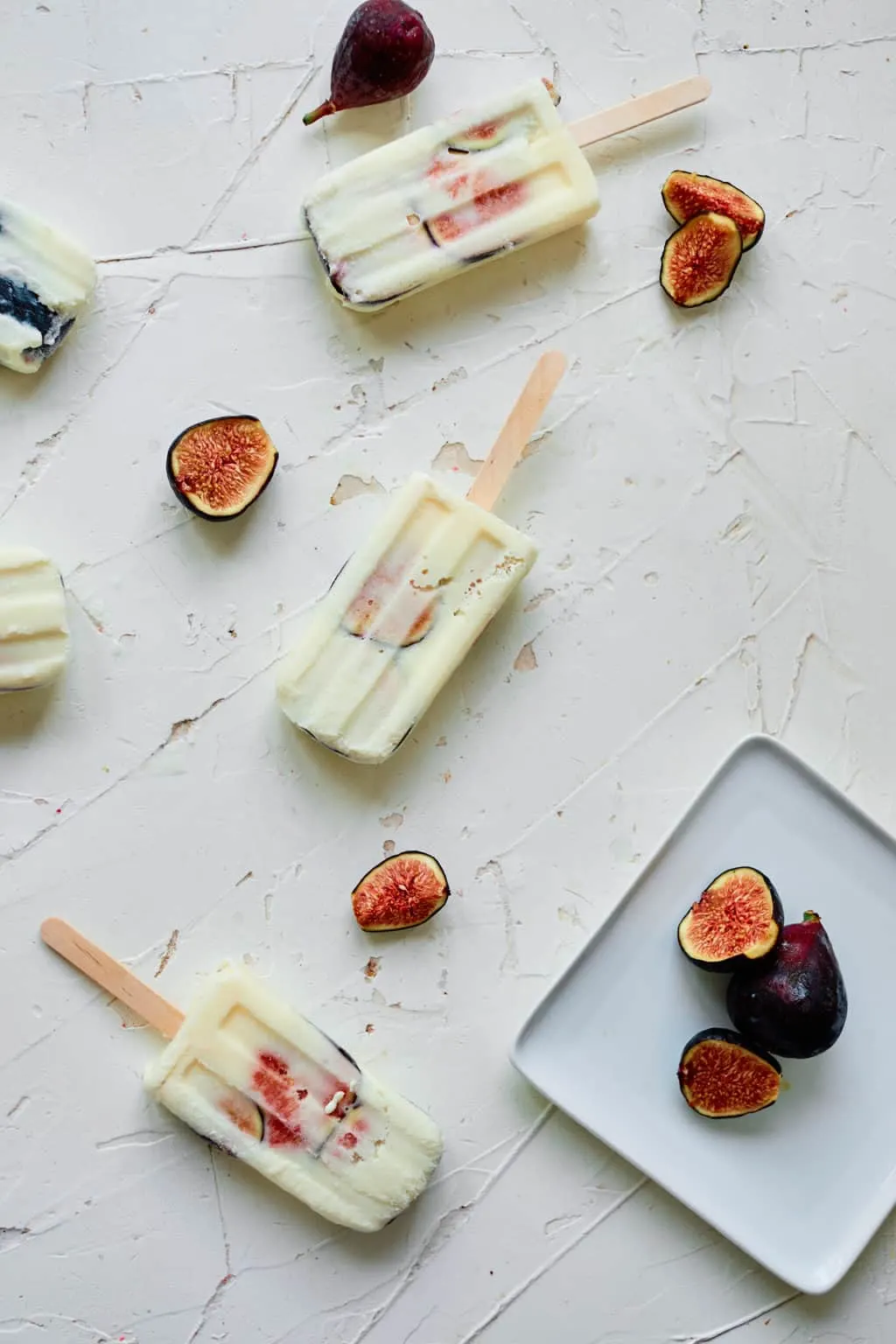 The quick and easy process of making my fig popsicles is part of why I love to make them so often. During the hottest months of the year, I like to keep them on hand. The one downside to this is that you have to wait a considerable amount of time before you can enjoy one of these and you really do want to have them ready so that you can just reach into the freezer and pull one out on a whim.
Fig is a really lovely fruit to enjoy throughout the year but of course they taste even better when they're in season. It's a choice ingredient for a lot of holiday recipes, so despite the cold factor, it makes a delicious treat even in winter.
You can enhance the recipe for these fig popsicles by incorporating some ground cloves and pepper for some subtle heat to compliment the popsicles' sweet flavor and the cool creamy quality.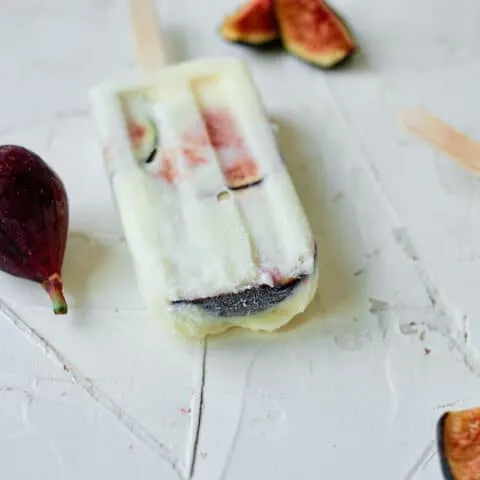 Fresh Fig and Ricotta Popsicle
Total Time:
8 hours
10 minutes
A sweet treat that's super simple to make - you'll love these fig popsicles!
Ingredients
1 cup of ricotta cheese
4 figs
1 can of sweetened condensed milk
1 cup of heavy cream
2 tbsp honey
Instructions
Mix cheese, milk, cream and honey together
Cut figs in half or into slices and place in molds
Pour cream mixture on top until full
Place sticks and freeze overnight
Recommended Products
As an Amazon Associate and member of other affiliate programs, I earn from qualifying purchases.