Is there one place on your radar that you've always thought about going but, have always found an excuse not to go? Perhaps it's always cost too much or you couldn't get the time off. Maybe you've even planned a visit but had to cancel for one reason or another. Sicily was always this place for me. I can't tell you how many times I tried to make a trip happen and how many excuses there were. Like most American families, mine is made up of ancestors who arrived from ports of call around the world. I was always intrigued by those people and places; this led me to start tracing my family tree a few years ago. I knew my great grandfather came from Sicily and a little research showed it was a place called Favignana.
Favignana is a small island off the western coast of Sicily. It, like the rest of Sicily has been ruled and settled by countless civilizations through time; the Phonecians, Greeks, Romans, Arabs, Spanish and northern Italians. Sicily only became a part of Italy in the 1860's and even today many Sicilians do not say they are Italian, they are Sicilian.
Growing up my dad had a hand carved wooden boat model that sat on top of the television in our den. It was red and white, with multiple sails and small life boats that dangled off the sides. I was told my great grandpa made the boat and I always wondered if it had some connection to the home he left. At seventeen he traveled to Palermo, the nearest port to Favignana for ships leaving Sicily. As we neared the coast of Sicily and the rocky face came into view I could see him on that red boat, saying goodbye to this place for the last time – he never came back. But, I was coming back.
"They cut themselves off from what is familiar and threw themselves into the winds in a way and take their chances that they're going to land on their feet. That one trip that might have meant 11 days at sea, but those 11 days at sea can change the next 1000 years of history." – Italian Americans PBS
Sicily in April was not as warm as I imagined and immediately I regretted not packing warmer clothes. We stepped off the plane in Palermo and were hit by a cold wind blowing off the Mediterranean. The sun was setting and we quickly grabbed our bags to meet the driver that would take us to Trapani where we would take a ferry to Favignana – if we made it in time for the last one. Ninni our driver was there and greeted us warmly. In talking I told him why we were there and he effusively told me "welcome home!" He also advised the best souvenir I could bring home from Favignana was to gain 4 or 5 kilos eating the good food. I already knew I would feel at home here.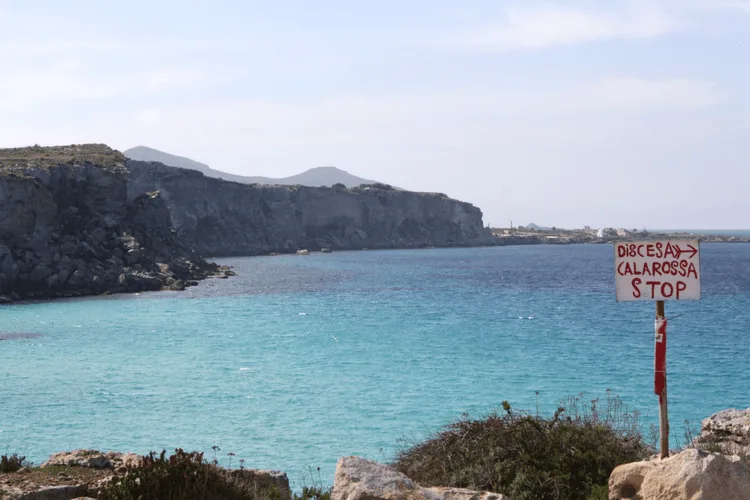 We made the ferry with enough time to spare to eat our first gelato and set out across the water. It was dark when we arrived in Favignana and I had called our Airbnb host to tell him we were on our way. It was the first of many language issues; me not speaking a word of Italian (or Sicilian for that matter) and most everyone else speaking no English. But, when we got off the ferry he was waiting with his car to give us a ride to the apartment. The next day we went to find a bike rental. Favignana is a small island and it's very easy to get around with two wheels. While I was itching to start digging for the records I came for I also was slightly apprehensive.
Later that afternoon we stopped at a small bakery near one of the two main squares. The boys waited outside while I went in to try and buy bread and some cookies for the kids. There was a middle aged woman behind the small counter, stacked high with products, the glass case in front of her loaded with special Easter treats and the entire back wall with varieties of fresh breads. An old woman sat on a chair in the corner, and a couple walked in after me. Then, a pigeon waddled in.
At first everyone ignored the pigeon and then the shopkeeper asked the old lady to shoo it out the open door. As she stood up the pigeon was spooked and the man behind me attempted a more forceful removal but the pigeon had none of it. Soon it was flying all around inside the store, hitting the glass window and finally stopping to rest on the corner of the bread cabinet in a corner. Everyone laughed, including my 10 year old who was watching these antics from outside the door. In the limited understanding I have of the language I understood the lady behind the counter to say that the pigeon must be a spirit and she tried the softer approach of placing a few crumbs of bread to entice it to leave.
I paid for my purchases as they attempted to remove the bird, and walked out smiling. What a funny encounter to have in the middle of a Monday afternoon! Little did I know I'd be replaying this in my mind the next day for a different reason.
Tuesday morning I decided I would go after the one thing I came for – a birth certificate. Weeks of trying to uncover a tour guide or English/Italian translator had turned up absolutely nothing. It seemed impossible to me that there wouldn't be a single person anyone knew who could help. I was given the advice to go to the tourist office and ask for one. So, that's where we went first. The tourist office is in the Florio mansion on Favignana. The Florio family more or less owned the island having operated the tuna fisheries for decades. We wandered in to find three old women consumed in conversation that abruptly stopped when they saw me. One handed me a map and said ,"map??" Apparently their only job duty was to hand maps to tourists who happened to wander in. I shook my head no and replied "guida?" She quickly left her post and pointed me to the nearby door that appeared to be an office. Now we were getting somewhere!
Or were we?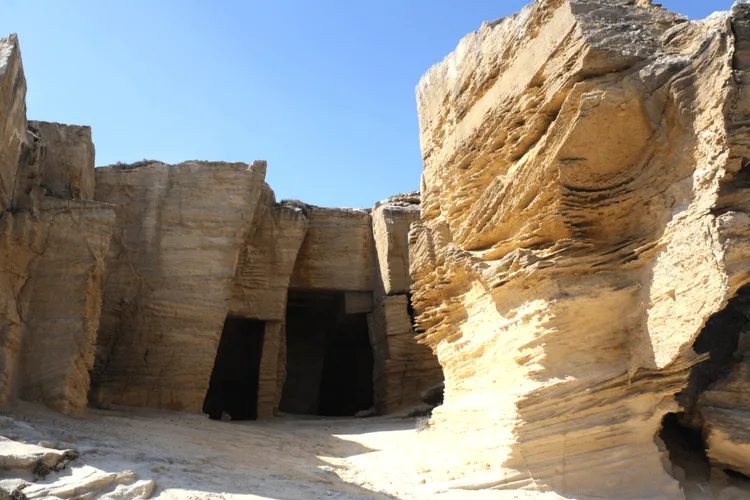 I hesitantly walked in with MarocBaba and the boys to find two old men around the corner sitting at an old wooden desk. The office looked like a classic bureaucrats office from the 1950's, replete with faded photos on the wall and of course the two men smoking while leaning on the desk. I asked, "Guida? English?" and he hastily told me no not this week, no guides. My heart sank as I realized I was facing another defeat. Then I quickly remembered I had the Google Translate app on my phone – this would become my lifesaver and the key to unlocking many mysteries. Frantically I typed in "My great grandfather was born in Favignana I am looking for his birth certificate." One click and the message appeared in Italian. A huge grin crossed his face as he said, "nessun problema! Comune!" as he grabbed my wrist and showed me to the door. He pointed down the street and said "comune, comune," which I then understood was where I needed to go.
Two minutes later we were at the side door of the town hall where another old man (are you seeing a theme here?) guarded the door. I showed him my translated message and he took me inside to an office with a smile. This time I went alone as I had almost no hope of this working. Timidly I opened up the door while the gentlemen said something to the three employees. The office was a room with vaulted ceilings, the paint peeling in parts and furniture everywhere. The back wall was lined with closets whose doors looked to be in need of some TLC. A man stood at a counter and said, "you're looking for a birth certificate?" IN ENGLISH! "Yes," I told him "my great grandfather was born here and I would like to find his birth certificate." He handed me a blank paper and asked me to write down what I knew.
My hand was shaking a little bit but I wrote down everything I knew. He handed it to a woman and made small talk with me as she shuffled through the stacks of giant books that filled the closets. I told him I was the first in my family to come back, that I was trying to find my roots. She opened one book and they looked through the inscriptions together, and he asked "are you sure he was born in Favignana? You know in this time a lot of people they were born in Tunis but they listed Favignana when they immigrated." I was certain he was born in Favignana but a little part of me hoped he might have been born in Tunisia! She got another book and they started looking until he stopped.
It's here.
His hand crossed the paper and the name and I began to feel my chest tighten. He read it to himself to double check and then he showed me. I touched the paper and I couldn't help it as tears began to fall out of the corners of my eyes. "I'm so sorry," I told him, "this is very emotional for me and I'm not even sure why!" He reassured me and walked the book to a photocopier and made me my own copy to bring home. He sat and translated the text as well. When it came to the address of the birth he smiled and said," this address, this house it's still here, you can go see it!" and then told me how to find it.
I thanked them all profusely and left with my paper, still a little shaken. That afternoon we went searching for the house. Favignana isn't big so it wasn't hard. It had of course been repaired and the nameplate suggested it no longer belonged to someone in the family, but we found several other placards on homes that did bear my last name. At the end of the street I realized we'd come to the bakery from our first afternoon, with the pigeon. I couldn't help but think maybe that spirit was my great grandpa, popping in to say hello and let me know he was there to help me find the answers I was looking for.