It's not a secret that Instagram is my favorite social network to hang out on. I love sharing pictures from around the world, and especially when I'm home in Morocco.
I try to show my followers a different side of Morocco, one that visitors don't always see. Catching the small intimacies of daily life here. Because let's face it at the end of the day, life here is a lot like life everywhere. Just a lot more colorful!
(Pssst, come follow along with me there – you'll find me at @marocmama)
To get you dreaming of your Moroccan vacation here are 20 Instagram pictures to entice you. I have tried to choose those people who live in Morocco or whose accounts are primarily about Morocco.
The Sahara Desert
It may be one of the most magical parts of Morocco to visit. Thanks to amazing stargazing in the evenings, wide open spaces and of course countless camel selfies.
The Cities
While it's the landscapes that come to most minds when Morocco is thought of, the cities of Morocco are equally as captivating. From large metropolis' to smaller cities and villages each is unique.
The Food of Morocco
If you think you know Moroccan food, you'll likely be surprised by what you discover. Yes, you'll find tajines and the requisite plate of couscous on Friday's but there is a lot more to Moroccan food. Check out these Instagram accounts for food inspiration.
The People
Morocco is known for its hospitality and even though you'll likely encounter some touts along your way, the vast majority will welcome you warmly and share a pot of tea. You'll also discover there's a lot of different traditions and cultures that make up Morocco.
Glimpses of Rural Morocco
From rugged mountains to cascading coasts and plateaus of farm fields Morocco truly has a beautiful rural landscape. You'll be amazed to see just how much can change in a short distance.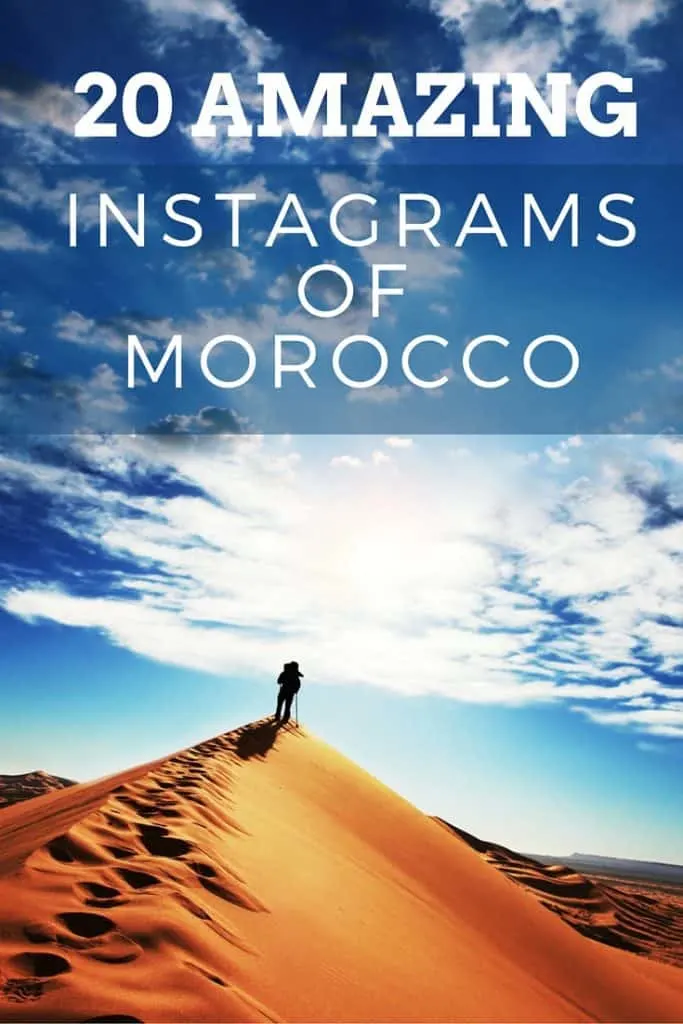 Each week I try to participate in the #IGtravelthursday linkup hosted by Skimbaco on Instagram. You can find travel posts on Instagram using the hashtag and visit the blogs below for more travel inspiration!