I feel like the longer you're away from the place where you were raised, the more obvious things become. This summer on a road trip in the US I began to think about all the "American-isms" that would seem different or that I would want visitors from other countries to be know about before they arrived. Some things are good, while others less so. In no particular order or grouping these are the most obvious things that stick out.
Are you visiting the US? Here's some things you should know;
1. Yes, there are guns. In some cases lots of guns. Most people who have never visited the US find this hard to believe. You shouldn't be overly concerned. There are places, especially in large cities where gun crime is very real but 9 times out of 10 you'll never encounter a regular citizen with a gun. There are many people who visit for the opportunity to hunt or fire guns at a gun range. You can do that here too.
2. Large-ness. The United States embodies the word big. The land is big. Cars are big. People are big. Food is big. Home are big. It's just big! For a first-time visitor this can be overwhelming, in fact whenever I go back, I realize I've forgotten how big things are.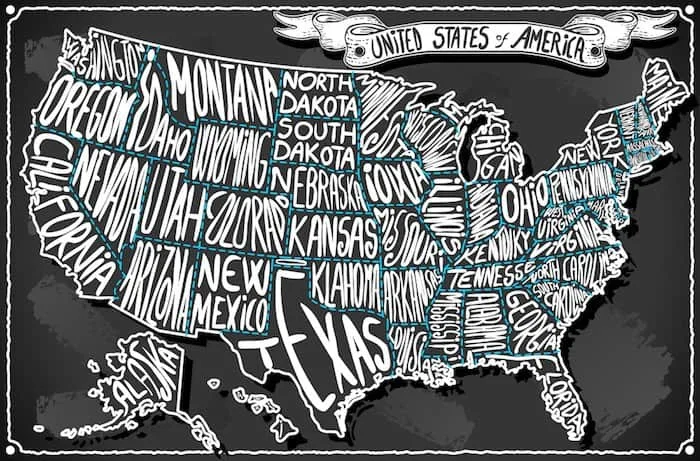 3. Healthcare. This fact is an important thing to know. Whatever you do, DO NOT get sick in the US. You will want to make sure you have very good insurance when you visit. Healthcare costs are extremely expensive and many people who live in the US go bankrupt due to medical debt. If you are visiting, don't have healthcare, and fall sick think long and hard if your illness warrants a visit to the emergency room. (The Atlantic published an article that stated the average cost of an ER visit is $2,000+) If you would rather visit a doctor it will be almost impossible to find one that will see you without you having medical insurance. In the US medications are also tightly controlled. You will find it easy to get (really good) over the counter medications, however unlike in other parts of the world where you can walk in to a pharmacy, explain your symptoms and have the pharmacist give you medication, you're on your own or need a prescription from the doctor in the US.
4. Waivers and Liability. Similar to point #3 there are a lot of legal battles in the US. For most activities in which you participate you may be asked to sign a liability waiver saying you will not hold the operator responsible if something happens to you. In the US following the law IS a big deal. Laws are enforced uniformly and have set fines and punishments. Don't try to bribe police officials (ask MarocBaba about that one…)
5. 911 Emergency Services. If you have an emergency or need the police, pick up any phone and dial 911. A dispatcher will answer on the other end and send the help you need very quickly. This is one of the best services in the United States.
6. Grocery Stores. While the idea of a one-stop shop is more and more common around the world, it's a staple in any US city. While in Europe you can still stop off in a butcher, cheese shop, bakery etc to pick up your goods this isn't the case in the US. All food shopping, and often times shopping for other items is done in a grocery market. On that same token most Americans shop once a week or less and buy everything for the week at one time. Don't forget the mega bulk stores like Costco and Sam's that the US is famous for. Where else can you buy a small vat of mayo or 100 rolls of toilet paper at one time?!?
7. Public Transportation. In many cities there is some public transportation; buses, subways, trains etc. But in smaller cities there isn't. The size of the country also means that resources are stretched. There's a reason most Americans have at least one car, it's because there is a very limited public transportation infrastructure. The best way to get around when visiting? Rent a car.
8. Tipping and Wages. In most of the world tipping is discretionary and only a small amount is left. In the US 15-20% on services is expected. Waitresses are typically paid under $3 an hour, yes that's the minimum wage. The majority of their salary comes from tips. When ordering take this into consideration and add the tip on the top of your purchase price. But be careful and check your receipt, in some places the tip is added and you can adjust up or down.
9. Playgrounds. American cities large and small have (free) playgrounds for children. There are play structures, pavillions, and open spaces for sports. This green space is something I really learned to appreciate when we moved to Morocco where playgrounds don't really exist.
10. National and State Parks. I'm not over the top patriotic but this is one thing I'll say the US does better than anyone else. We have done a great job preserving large natural spaces. Not only are they amazing examples of the natural world, they are open to the public for a very small admission fee. Millions of acres of land, monuments, and historical sites are protected from development and poaching. If you're visiting you must see at least one. Pipestone National Monument was one of my recent favorites.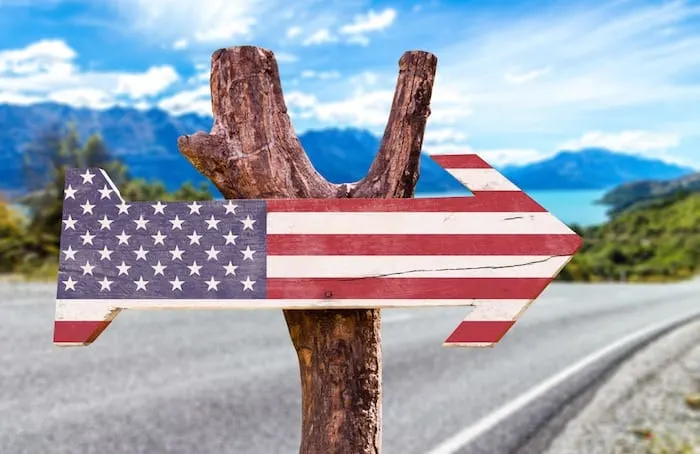 11. Public Libraries. Along with #9 this is something I really miss. Nearly every city has a free, public library. You're welcome to go and read all day, use the internet, or attend workshops and classes that are being held. For children there are lots of programs like story hours, toys to play with, and crafts. If you plan to spend sometime in an area check out their local library and see what is on offer. You don't need to be a resident to attend!
12. Discounts. The deal reigns supreme in the US. Outlet malls, a collection of shops that sell clothing and merchandise that was not popular in stores or is from the previous season, are a great spot to score a really good deal. Many times there's even clearance sections in the stores for a deeper discount. You can find coupons and discounts for local attractions at the local tourism office or in newspapers. Ever heard of a garage sale or thrift sale? Weekends, especially in summer will see people opening up their driveway or garage to sell off old items they no longer want.
13. Plastic over Paper. Credit cards and bank cards are the preferred mode of payment in most places. There are even some places that won't accept cash payments. You'll need a credit card to check into a hotel, and when you rent a car. But, you'll also want to be careful when using your card to withdraw cash. Many ATM's charge a fee to use them, on top of the rate your bank charges or the foreign conversion fees. Look for No Fee ATM's often in gas stations.
14. Rest Stops. If you decide to drive around the country you'll need to pull over. There are long stretches of highway where you won't see much of anything. A rest area and a gas station are two different things. While some rest areas have gas stations not all do. These are points where you can pull off, find a bathroom, possibly a vending machine and a place to take a walk.
15. English. No matter where I've gone I've found someone that speaks at least some English to help me. If you don't speak English (you're probably not reading this post!) you will have a hard time in the United States. Most Americans do not speak any other language. Unless you are in a major city like New York or Los Angeles don't expect people to know anything in the language you speak.
Finally, most Americans are really nice. In fact many visitors think we're too nice. What can I say? We're a friendly bunch of people. We smile a lot. We like to make small talk about any and everything. Many visitors are surprised that Americans know very little about the rest of the world. We might not know much about the place you're from but don't be angry, just share with us! You're the cultural ambassador of your country when you visit, help us learn!