If you're trying to decide where to go for your next vacation, here are 16 wonderful countries Moroccans can visit visa-free. Even better, friends from the U.S, Canada, and Europe can visit visa-free, too, making these countries awesome places to meet up with friends!
16 Countries Moroccans (and Friends) Can Visit Visa-Free
There are 195 countries in this world – an exciting and enticing number for those of us who love to travel. Exploring new places and learning more about how other people live is a great way to learn more about yourself. And now, in this age of social media, it is easier than ever to form deep friendships (and even more) with people who live in another part of the world. It is just one more way that this little blue planet seems to get a bit smaller every day.
Depending on where you want to go – and where you are traveling from – different forms of documentation may be required. For this reason, some destinations are quite easy to explore – and with others, it may be incredibly challenging (or even impossible) to visit. Some of the different forms of travel documentation include:
Passport: A passport is the easiest and most common travel documentation people obtain. Passports are issued by the country you live in, and the purpose of a passport is to officially identify you as a citizen of your country with the authority to travel. Depending on where you live, your passport gives you the right to travel to certain countries without needing to obtain a Visa. More importantly, your passport gives you the right to re-enter your own country at the end of your trip.
Visa: A visa is a document (usually in the form of a stamp entered into your passport) granting you permission to visit a specific country for a specific period of time. There are differing requirements for a Visa, depending on the country you wish to visit. You may need to have a medical screening, fill out special paperwork, or sit through an interview. Your Visa may only allow you to stay in the country for a few days – or as long as a few months. And there are often different types of Visas, depending on whether you are entering a country for work, or vacation. Visas often have to be applied for and granted before your trip. But some countries allow you to apply upon arrival.
VOA (Visa on Arrival): When a country offers VOA, that simply means that you can apply for a Visa after you arrive, rather than needing to do so beforehand – possibly months in advance.
eVisa: An eVisa is an electronic Visa. The traveler applies for an eVisa over the internet. Once granted, you can print your paper document for traveling, and your information is also accessible in a database. The paper and electronic documentation effectively replace the stamp in your passport.
The "Downside" of Visas
Straight up – no, I am not saying that there is anything wrong with Visas or countries that require them. Most Visas are relatively easy to obtain as long as you meet the requirements.
However, there are also downsides. For one thing, it is an added travel expense. And depending on how much advance notice you have, you may find your travel plans thwarted if you can't get your Visa on time. And even if the country you are traveling to offers VOA, that is no guarantee that you will get one. Although it is rare, people do get turned down for Visas for various reasons. And having to turn around and return home without ever leaving the airport is no fun.
Mostly, though, getting a Visa is just one more in the seemingly endless list of things you need to do before traveling somewhere. And if you can remove even one thing on your list, it can be a big help.
Also there can be a lot of complications in getting a visa for Moroccans. I know many who have wanted to visit Europe or North America and the process is expensive, sometimes confusing, and long.
Additional Travel Complications
It is no secret that countries have different relationships with each other. And these differences can make it a little tricky when Moroccans want to meet up with friends from other places. Some countries that are welcoming to Moroccans are much less so to Americans. And some countries that freely admit Canadians and Europeans aren't quite as friendly to Moroccans.
Each of the following 16 countries are happy to welcome Moroccans, Canadians, Americans, and Europeans without requiring a VISA, making each of them a great potential location for that get-together you've been dreaming about!
Note: We live in an ever-changing world. Therefore, be sure to double-check this information when you are planning your travels, so you aren't caught unawares.
Lesotho – South Africa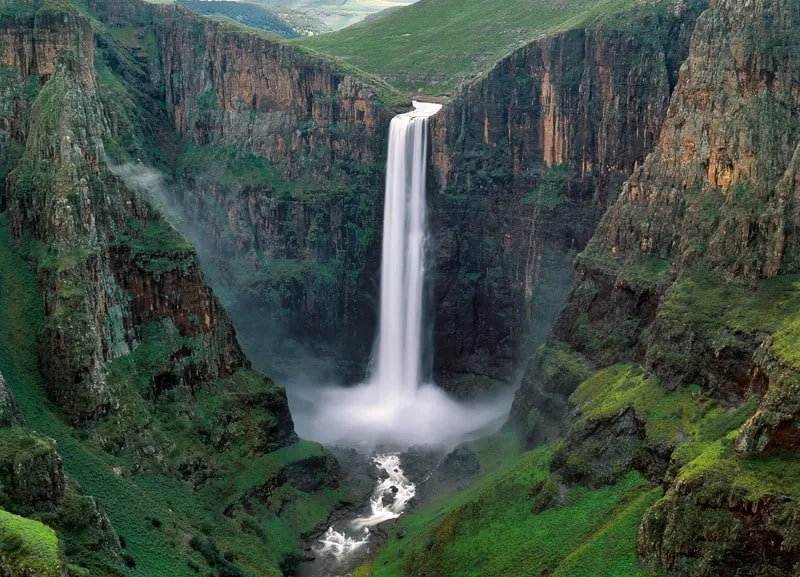 The Kingdom of Lesotho is located in South Africa. Beautiful, small, and mountainous, Lesotho is known to travelers as the "Switzerland of Africa".
Travelers to Lesotho can enjoy many fun outdoor activities. Hiking, rock climbing, mountain biking, fishing, camping, and skiing are all popular activities in this charming country. Beautiful and remote, Lesotho is a great place to "get away from it all."
The entire country is higher than 1000 meters in elevation – and is the only country in the world that can make that claim. The high elevation of the country has earned it the nickname "Kingdom in the Sky".
While in Lesotho, be sure to visit Thaba Bosiu mountain. This high plateau is a natural fortress and was once the capital of Lesotho during the early 19th century during the rule of King Moeshoeshoe the First. Before climbing to the plateau, visitors can tour the village of Thaba Bosiu to experience traditional village life.
Travelers who prefer hotel rooms to campsites will be happy to know that many of the most beautiful natural areas are an easy day trip from the capital city of Maseru. This modern city has much to offer – comfortable hotel rooms, casinos, restaurants with delicious food, and more. Head out into nature during the day, and return to the city to enjoy the nightlife!
Sao Tome and Principe – Central Africa Islands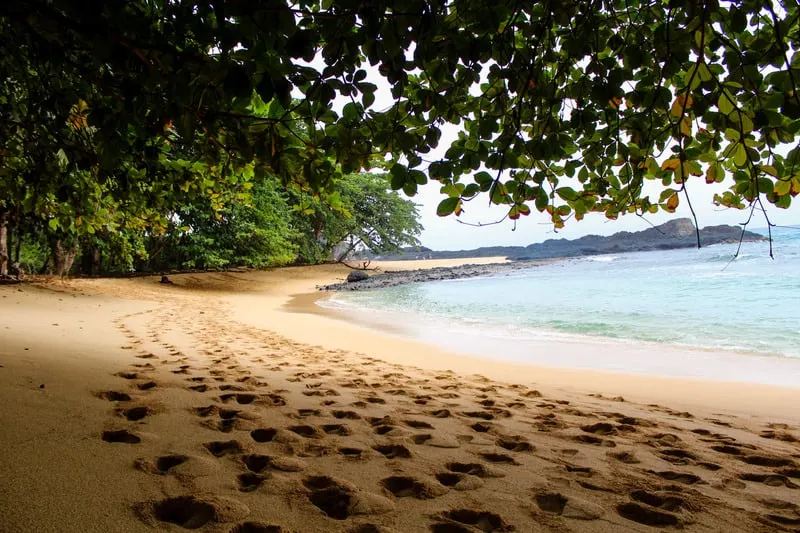 The enchanting island of Sao Tome and Principe is located off the west coast of Africa, in the Gulf of Guinea. Many tropical islands become so popular with tourists that you have to fight crowds when you spend time there. But Sao Tome and Principe are isolated enough to stay off the beaten path, giving visitors the opportunity to enjoy an island paradise that is largely untouched by the outside world.
The geography is stunning – filled with high volcanoes, sweeping valleys, tropical jungles, and warm beaches. The highest spot is Sao Tome Peak, standing at over 6,600 feet above sea level. The mountain terrain is rich with streams, waterfalls, and diverse wildlife. Thanks to the mountainous environment, the weather is more varied than you might expect from islands on the equator.
When you visit Sao Tome and Principe, you will find it so relaxing and beautiful that you may wish to do little beyond hanging out on the beach and counting the ocean waves. Should you wish to do more, there are all kinds of fun activities to enjoy.
Go hiking in the mountains. Stroll the stunning beaches. Or spend some time in the charming city of Sao Tome where you'll find wonderful hotels, restaurants delivering amazing cuisine, beautiful architecture, and lots of little shops to explore.
Senegal – West Africa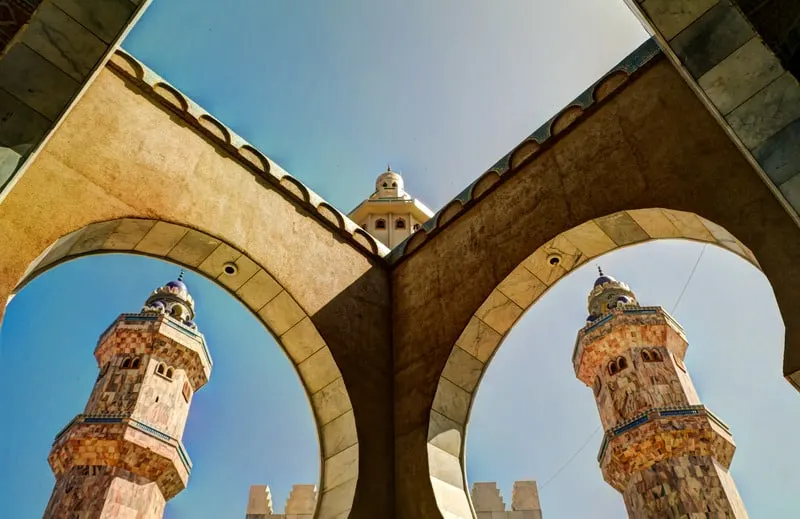 If there is a word to sum up the amazing country of Senegal, located at the western-most tip of the African continent, it would be "variety". Because of its geographic location, there is a wide variety of climates, a wonderful diversity of cultures, and a breath-taking assortment of activities to enjoy.
From the beautiful metropolis of Dakar, with its nightlife, great dining venues, and live entertainment, to the rainforests where you can hike, enjoy incredible vistas, and enjoy a range of exotic wildlife, to some of the best waves for surfing in West Africa, Senegal is accommodating to all of its visitors.
With a long and colorful history influenced by France, England, Portugal, and the Netherlands, Senegal has a rich culture which visitors can see everywhere. It is in the delicious food, the work of its artisans, the street musicians, and its reputation as "The Country of Teranga" or "hospitality.
If you would like to dive right into Senegalese culture, you will have ample opportunities. There are music and art festivals going on almost continuously around the various regions, and well-curated museums will help you get in touch with the history of the country.
With easy access, sunshine for three-quarters of the year, an almost unlimited list of activities, and one of the most advanced infrastructures of any country in the region, Senegal is a destination not to be missed.
Tunisia – North Africa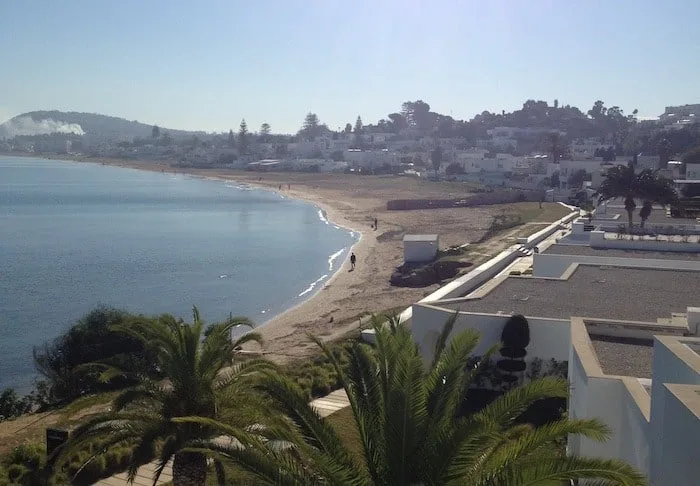 One of the gems of North Africa, Tunisia is bordered by Algeria on the southwest, Libya on the southeast, and the Mediterranean Sea on the north. The long beautiful expanses of beach have always been one of the main attractions of this charming and historic country and no one would blame you if you restricted your visit to just sunbathing. But there is so much more to enjoy.
Exploring through the mazes of the medinas, hunting bargains in the various shops, enjoying a refreshing beverage or unique foods when you're ready to take a rest; these are the kinds of activities that Tunisia was made for.
Due to its location, Tunisia has been visited by travelers from all over the Mediterranean, as well as the Sahara. It makes for an interesting blend of Muslim mosques, Arab souks, Jewish temples, and Christian churches. The fact that the country has, at various times, been ruled by the Ottomans, and French has created a complex cultural mix that seems to have helped Tunisia flourish.
The Tunisian climate is predominantly Mediterranean, with warm, dry summers and mild, rainy winters. The ideal visiting times are spring and autumn when the temperatures in the desert regions are more moderate, so you don't have to miss any of the country's natural beauty.
Read my post on why you should visit Tunisia!
Qatar – Middle East
As a country, Qatar has come a very long way in a relatively short period of time. Prior to the Second World War, the people of Qatar relied on pearling, fishing, and trade for their main income. Following the discovery of huge amounts of petroleum and natural gas, the country went from being one of the poorest in the world to having one of the highest per capita incomes.
One of the interesting facts regarding Qatar is that due to the very large number of foreigners brought in to work in the petroleum and natural gas fields, only about 12% of those living in Qatar are actually citizens. Workers from Pakistan and India outnumber the nationals by far.
While Qatar has its own natural beauty, like the beaches that line its western coast or the incredible dunes of Khor Al-Aidid in the south, Qataris, despite their Bedouin heritage, are mostly an urban people these days. The majority of their population now lives in or near the capital of Doha. With its skyscrapers, 5-star hotel complexes, universities, and shopping malls, the city is a thing of beauty with breath-taking architectural wonders.
Even with all of its accomplishments, Qatar remains a deeply traditional country, resembling Saudi Arabia, more than Dubai. Even today, popular pastimes include camel racing and falconry. Although trips to the various shopping malls are popular, so too are visits to more cultural sites like the Katara Cultural Village, the Museum of Modern Art, and the well-known Museum of Islamic Art.
Federated States of Micronesia – Pacific Islands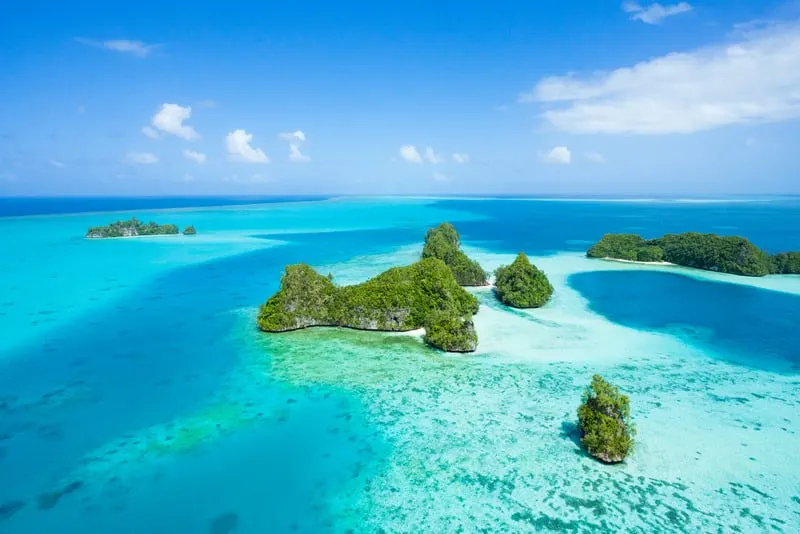 Made up of over 600 islands in the western Pacific Ocean, the archipelago known as the Federated States of Micronesia may not be the easiest travel destination to reach, but once there, you'll see that the effort was well worth it. Pristine beaches, historic lagoons, and breathtaking coral reefs are waiting for those who are willing to seek them out.
One of the reasons that this island group is not better known is that, with so many islands, different cultures, and a variety of languages, building a viable infrastructure has been a challenge. Many countries, including Germany, Japan, Portugal, and Spain claimed this archipelago over the years and none were successful at completely unifying its people.
Following the Second World War, Micronesia and other Pacific island groups fell under United States administrative responsibility. Then, in 1986, the Federated States signed what is known as a Compact of Free Association with the U.S. This gave the islands independence as well as national defense.
Geographically speaking, Micronesia is mostly made up of high volcanic islands and low-lying coral atolls. Elevations of the islands range up to slightly over 2500 feet. Many lagoons in the area contain shipwrecks that divers find irresistible, as well as many unique coral formations.
Although there is no real industry here, the Federated States are striving toward making their country a serious tourist destination. Even if they are successful, with that many islands and so many beautiful beaches, crowding should never be an issue.
Vanuatu – Southwestern Pacific Islands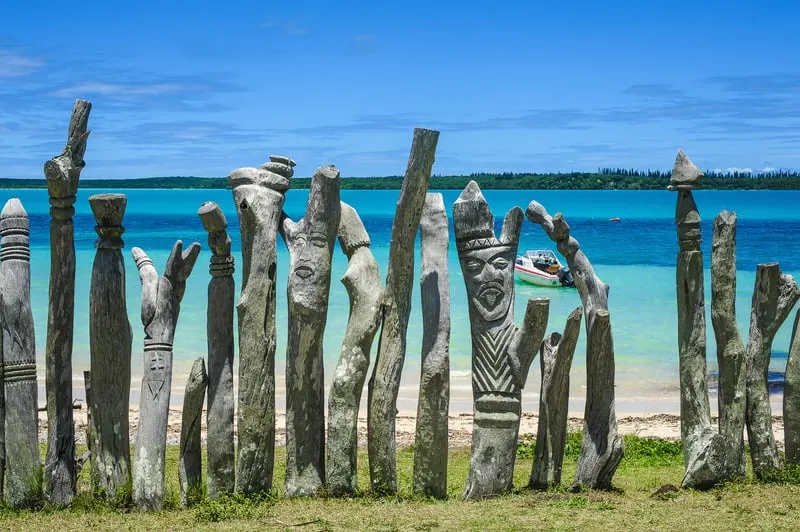 Vanuatu is a country located in the southwestern Pacific, about 500 miles to the west of Fiji, and approximately 1100 miles east of Australia. This archipelago is made up of a group of 83 islands, with only 68 of them inhabited. These islands are geologically active, so there are volcanoes you can get to know personally. Additionally, there are miles and miles of beautiful sandy beaches, lush rainforests, and coral reefs which beg to be discovered.
Most of the islands in the chain are volcanic in origin, with a few of them still active. The most accessible active volcano in the world is located in Vanuatu, on the island of Tanna. The majority of the islands in the country are mountainous and densely forested with narrow strips of cultivated land along their coasts.
Since there are so many islands with so much to see, inter-island transportation is conveniently available by boat or by plane. Many visitors also enjoy kayaking around islands in order not to miss a single detail of this tropical paradise.
Divers enjoy exploring the numerous wrecks left over from the Second World War. Whether you end up hiking or biking through the jungles and coconut plantations, wherever you stop you will almost certainly find an amazing variety of delicious local foods. This is due in part to the talented local cooks, but also to the great amount of fresh local ingredients available.
It doesn't matter whether you choose to hike, bike, kayak, dive or island hop, you'll find Vanuatu one of the best-kept secrets when it comes to tropical hideaways.
Indonesia – Southeast Asia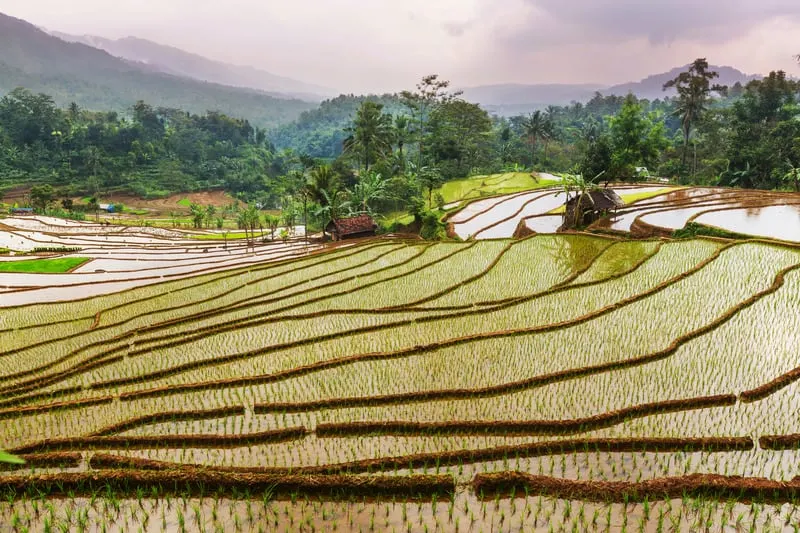 The national motto of Indonesia is "Unity in Diversity" and this applies to just about every aspect of this amazing country. Culturally, geographically, socially, and even spiritually, the residents of this country, the most populous in Southeast Asia, are at a great crossroads. Indonesia is located at the intersection of trade routes, tectonic plates, climates, and even hemispheres. Despite these challenges, Indonesia enjoys a centralized government as well as a common language.
Spanning a distance that is equivalent to one eighth of the Earth's circumference and straddling the equator, Indonesia is the largest archipelago country in the world. It is made up of over 18,000 islands and islets, with around 6,000 of them inhabited.
The country is located in both the northern hemisphere and southern hemisphere and in the Pacific Ocean as well as the Indian Ocean. Originally known as the Dutch East Indies, Indonesia declared its independence from the Netherlands following World War Two. In 1949 the Dutch finally recognized Indonesian sovereignty.
Many experiences await visitors to Indonesia, like the opportunity to climb a volcano, dive to a deep water coral reef, hike through lush rainforests, or surf incredible waves. If your interests are not quite that physical, there are historic ruins to visit, as well as a number of beautiful temples and mosques scattered throughout the archipelago.
If you are interested in the various cultures of Indonesia, you can enjoy local festivities, feast on amazing local dishes, and even learn some of the traditional local dances. Of course you can always rent a beachfront bungalow and just enjoy the sand, the sun, and the surf.
Malaysia – Southeast Asia
When speaking of Malaysia you have to be specific, since there are actually two noncontiguous parts of the country. There is the Peninsular Malaysia on the southern portion of the Malay Peninsula, and there is East Malaysia, which is located on the northern half of the island of Borneo.
This amazing country has some of the most beautiful and intriguing combinations of scenery you are likely to find anywhere. With dreamlike skyscrapers vying for space right alongside sections of pristine rainforest, Malaysia is a land of contrasts.
Geographically, Peninsular Malaysia is made up of parallel mountain ranges stretching north-to-south. The Main Range has elevations of over 7,000 feet. Coastal lowlands are located on the west coast of the peninsula, varying from 10 to 15 miles in width. Here is where you'll find some of the finest beaches in the country. Around 400 miles to the east of Peninsular Malaysia, across the South China Sea, is East Malaysia with over 1400 miles of coastline. There are mostly swampy coastal plains leading into beautiful jungle-covered hills and mountains.
To get a real feel for all that Malaysia has to offer, a visit to Taman Negara National Park is a must. You can follow well-marked trails into the lush rainforest and see an incredible collection of plants, and animals. Offshore of East Malaysia you'll find some of the finest diving in the world with unique coral reefs and crystal clear waters.
If you have the chance to enjoy a visit to the capital of Kuala Lumpur, be sure to indulge in the incredible array of food you'll find. Chinese, Malay, and Indian cuisine are all existing side by side and each has something different to offer visitors. Visiting historic mosques, getting to know the indigenous peoples, paddling the breath-taking rivers, or climbing a mountain peak are just some of the one-of-a-kind activities waiting in Malaysia.
The Philippines – Southeast Asia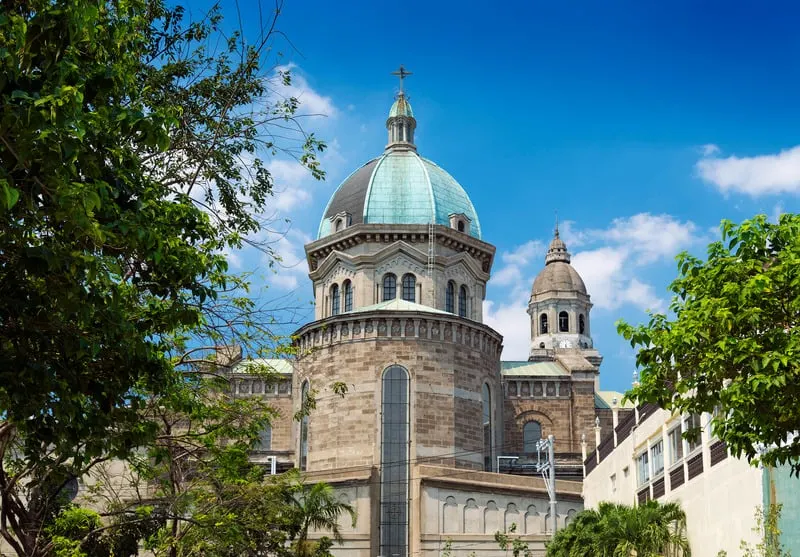 The Philippines is an archipelago made up of over 7,100 islands and islets located off the coast of Vietnam. It was named after Philip the Second of Spain. He was king at the time when the Spanish were colonizing the area in the 16th century. The Philippines remained under Spanish control for over 330 years. For over 45 years the island group was under U.S. control, which may account for its many cultural affinities with the West. It is the second most populous Asian country which claims English as its official language.
The two largest islands in the chain, Mindanao and Luzon, makeup over 60% of the country's total land area and account for around 60% of the population. In the latter part of the 20th century, the Philippines were under the authoritarian control of "President" Ferdinand Marcos. In 1986 a popular movement was responsible for his ouster and a return to democratic rule.
Because of its geographic location, the Philippines has a very mild climate and is very popular with tourists. Miles of beautiful sandy beaches, amazingly clear waters, towering volcanoes, and some of the best waves in their part of the world make this country attractive to scuba divers, surfers, climbers, and those who just enjoy a day lounging in the sun.
Always up for a good party, the Filipinos have many carnivals and fiestas throughout the year with music, costumes, and amazing food. If you time your visit just right you may find yourself caught up in the celebrations and dancing with the throngs down the streets. If you want to experience Spanish culture first-hand, a visit to Carcar is a must.
The You can see some of the best-preserved vestiges of the days of Spanish rule including beautiful gardens, Castillian houses, and a number of breathtaking churches. There is also a fantastic public market, featuring many local foods, including their legendary roast pig.
South Korea – East Asia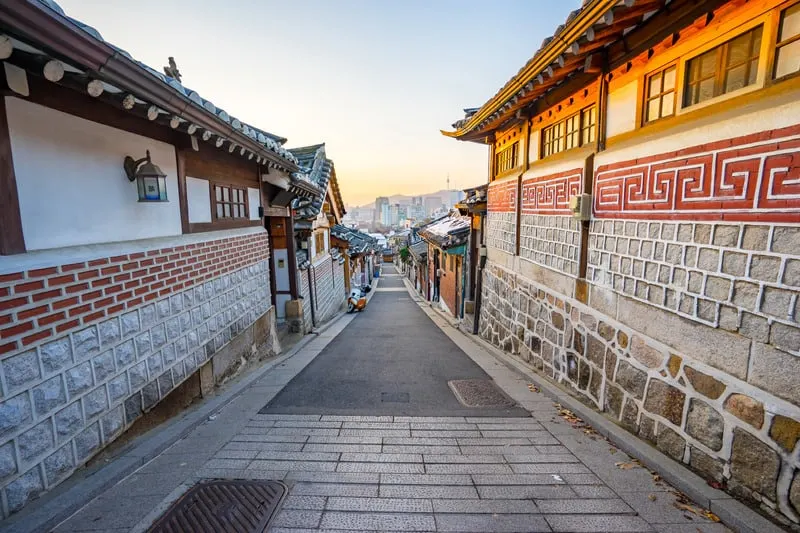 Located in East Asia, South Korea occupies the southern portion of the Korean Peninsula. To the north is North Korea, also known as the Democratic People's Republic of Korea. South Korea is also bordered by the Yellow Sea, East China Sea, and the Sea of Japan. North and South Korea are separated by an area known as the Demilitarized Zone or DMZ. It is the result of the armistice that ended fighting between the two countries in 1953. The demarcation is approximately 2.5 miles wide and 160 miles long. More on the DMZ later.
South Korea is one of those unique countries that embraces modern technology as easily as it does its history and traditions. Skyscrapers seem right at home adjacent to ancient temples, and the hustle and bustle of city life is balanced by the ubiquitous presence of nature.
No matter your reason for coming to South Korea, you'll find peace and diversions everywhere you look. Some of the most beautiful hiking trails in this part of the world are located here, as well as pristine beaches, hot spring islands, and breath-taking mountain peaks. All of that, of course in addition to ancient temples, fortresses, burial mounds, and other historic sites. On the more modern side of South Korea, you'll find world-class restaurants, exciting nightspots, shopping centers, and theaters.
South Korea is an ever-changing country and more and more, the forests and undeveloped land is being overtaken by modern encroachment. Oddly, the one exception is the DMZ. Since no activity is allowed there, this area is still as untouched as it was in 1953. Plants, forests, and wildlife still thrive there, safe from interference from man.
Dominica – Lesser Antilles Islands in the Caribbean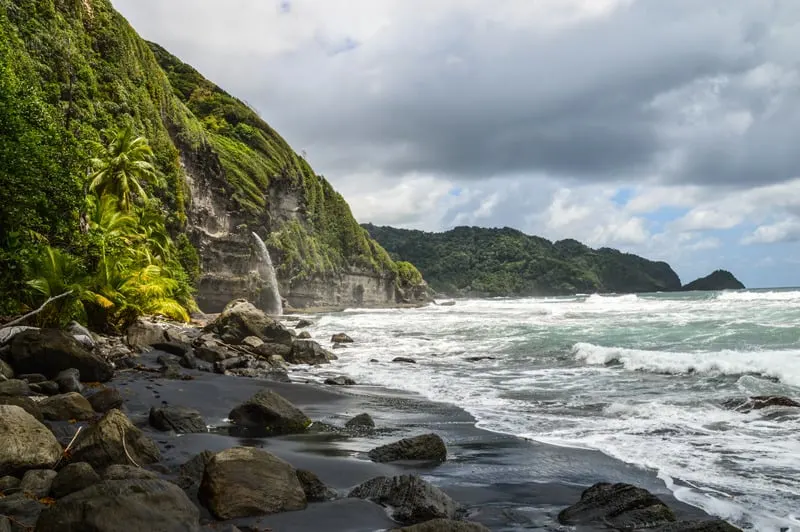 The island country of Dominica, although volcanic in nature, is a favorite of nature lovers due to its incredible greenery and mountainous beauty. At only 29 miles in length and just 16 miles at its widest point, it sits like a jewel in the eastern Caribbean Sea, amid the Lesser Antilles, and close to both Martinique and Guadeloupe. The mild year-round climate makes Dominica an ideal spot to leave the rest of the world behind for a while.
Activities abound for the visitor to Dominica, from trips deep into the lush jungle either by hiking or taking advantage of a Jeep safari. The natural splendor of the Central Forest Reserve has to be experienced to be believed. You can also take advantage of a forest trip to meet and interact with the indigenous inhabitants of this island paradise.
If you are looking for more aquatic attractions, the crystalline waters off the coast provide the perfect setting for scuba diving or snorkeling, and there are hot springs and sulfur springs in the mountains. Whale watching is also very popular with visitors due to the large varieties of marine life just off the coast. And there is nothing like just taking a day to relax on the beautiful beaches.
For a taste of urban nightlife Dominica-style, the capital city of Roseau has restaurants, bars, and live entertainment. When you're ready to relax at the end of an exciting evening, the breathtaking Botanical Gardens will be waiting to welcome you.
Ecuador – South America
Located in the northwestern corner of South America, bisected by the Equator, and wedged between Peru and Colombia, is Ecuador. This fascinating country is really more of an experience than a location. It has tremendous geographical diversity, which results in an incredible array of plants and wildlife. Ecuador's range of climates also translates into an amazing list of activities and experiences for visitors to take advantage of. In addition to a famous chain of islands to the west of the country, there are three main physical regions in Ecuador, each with its own unique attractions.
The Sierra region is home to two massive mountain chains and their assorted foothills. The central and western ranges of the Andes Mountains are included in this region, with several peaks that are close to 20,000 feet high. One of the highest active volcanoes in the world, Cotopaxi is part of this section of Ecuador. It is over 19,000 feet and, if you are in good enough shape to handle the altitude, you can actually climb it.
The Costa is made up of lowlands which run from the western edge of the Andes all the way to the Pacific Ocean. It includes tropical rainforests in the north, gradually becoming tropical dry forests the farther south you go.
The third main region of Ecuador is the Oriente or eastern region. This includes several good-sized mountain peaks of over 11,000 feet, several spectacularly beautiful valleys, and finally the Amazon Basin.
Just 600 miles off the west coast of Ecuador are the famous Galapagos Islands, where many naturalists from around the world have studied the unique species of birds and animals for decades. Considered to be one of the most biodiverse locations on the planet, this collection of islands provides an opportunity to see some of the most unique creatures up close.
Urban areas like the capital of Quito, in the Highlands, and the large port city of Guayaquil provide visitors with all the amenities such as restaurants of all varieties, clubs, museums, unique shops, and art galleries. For the more adventurous, you can explore the country on two legs, four legs, four wheels, kayaks, or even via railroad. The Pacific Ocean provides amazing waves for surfers and beautiful clear water for divers. Hiking in the rainforests will provide some excellent photographic opportunities as well as a chance to interact with the indigenous people who live there. With so much to see and experience, Ecuador and its diversity is not to be missed.
Grenada – West Indies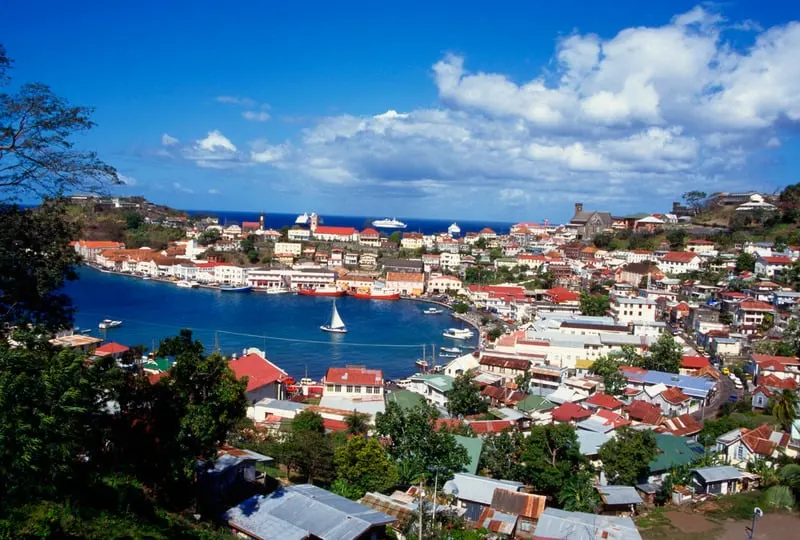 Also known as "Spice Island", Grenada is a volcanic island country in the West Indies. Its beaches are legendary, as are its scenic mountains, crater lakes, rainforests, mangrove plantations, hot springs, coral reefs, and, of course, its spice plantations. If Christopher Columbus had known what Grenada (he named it Concepcion) had to offer when he sailed on past it without stopping in August of 1498, he would have kicked himself!
The climate in Grenada is tropical, making it ideal for most activities. Scuba diving and snorkeling are very popular with many visitors since the water is so clear and the coral reefs are magnificent. Hiking the trails in Grand Etang National Park and Forest Reserve is a great way to see rare birds, plants, and animals and you even have the choice of half-hour walks or longer trips lasting several hours, depending on your schedule.
If you're looking for new experiences, take a tour of one of the many rum distilleries on Grenada. Tours usually end in a tasting where you can decide which rum you want to purchase, either as a gift for friends or as a wonderful reminder of this island paradise once you've returned home. Of course, no one would blame you if you reconsider whether to go back home at all.
Grenada nightlife includes a generous dose of live calypso and reggae music, a wide variety of local and international restaurants and clubs, and, if you time your trip for the second week of August, you can party at Carnival with a seemingly endless supply of street parties, steel drum bands, and calypso competitions.
Let Grenada, the Spice Island, add some serious spice to your vacation with all that it has to offer.
Haiti – Caribbean Sea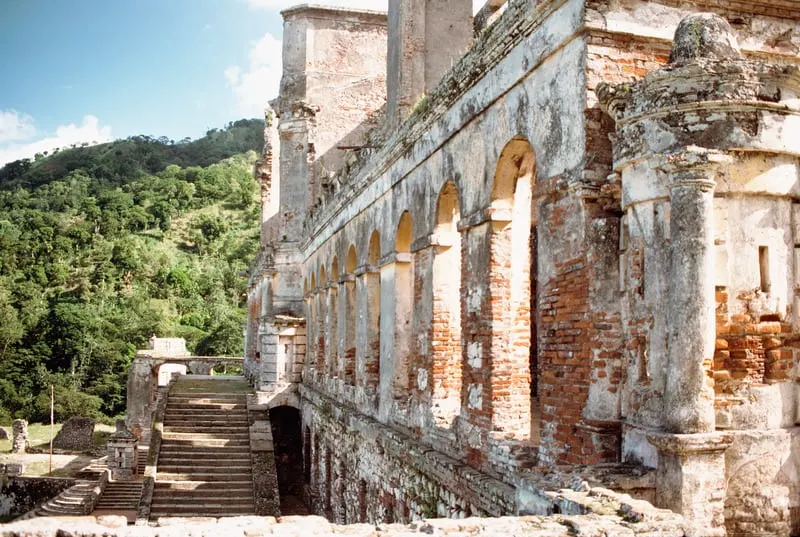 Occupying the western third of the island of Hispaniola, between the Atlantic Ocean and the Caribbean Sea, the Republic of Haiti has had to endure a number of disasters of various types. The challenges have been economic, cultural, political, meteorological, and even geological. Despite these issues, Haiti still boasts some beautiful landscapes, unspoiled beaches, and impressive mountains.
Over its history, Haiti has been settled by African slaves, ruled by the French, occupied by the United States, and stabilized by the United Nations. There has been a successful slave rebellion, dictatorships, military juntas, and 32 coups.
Today the Haitian government is much more stable and is a semi-presidential republic. It features a two-party system and two chambers of the National Assembly. Acknowledging that its past political turmoil has cost this beautiful Caribbean country dearly, the Haitians have tried to put their best foot forward and are working to reclaim its reputation as a safe and attractive travel destination.
If you would like to shop for some local arts and crafts, The Iron Market in Port-au-Prince has a lot to offer. Some of the local sales tactics at this market can be a little high-pressure, but there are certainly bargains to be found. If you prefer your shopping experience to be a little more low-key, the shopping in Comite Artisanal Haitien provides a more relaxed atmosphere, while giving you a chance to support artisans all across Haiti through their cooperative.
Haitians take their nightlife seriously and when the sun goes down, the bands crank up. There are numerous clubs and bars with an almost insane range of music for dancing and partying until the wee hours. Restaurants serve up a variety of cuisines including French, African, Japanese, Creole, Caribbean, and American.
Many attractions await visitors to Haiti, like hiking through one of the National Parks, soaking up the culture in the Museum of Haitian Art, or exploring the largest fortress in the Americas at Citadelle Laferriere. If you want to duck the crowds and head to some pristine white sand beaches, check out either the coastal town of Port Salut, or leave the mainland entirely and spend the day on the island of Ile-a-Vache with its upscale resorts and great practically isolated beaches.
Whatever adventures you decide to enjoy in Haiti, due to a certain amount of political instability and infrastructure damage from hurricanes and earthquakes, it may be a good idea to rely on the services of a known tour operator.
Saint Vincent and the Grenadines – West Indies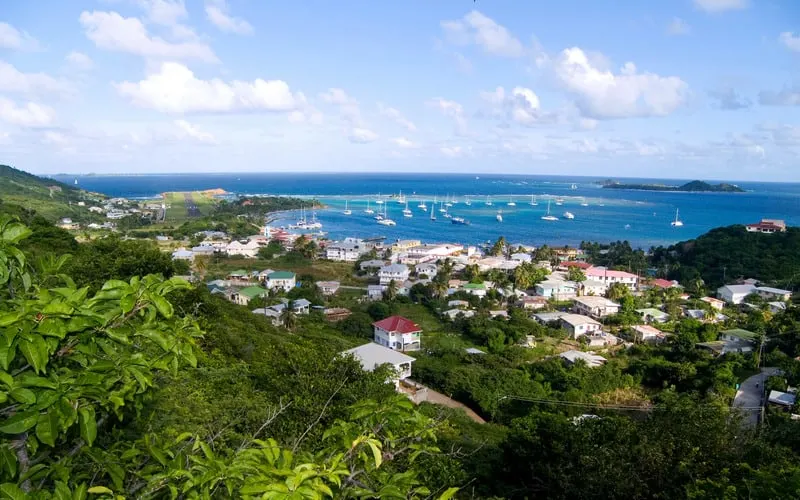 The enchanting island country of Saint Vincent and the Grenadines is located in the eastern Caribbean Sea and lies within the Lesser Antilles. The island of Saint Vincent is only about 18 miles long and 11 miles wide, but it packs a lot of beauty into a small package.
This magnificent grouping of islands is right in the path of the northeast trade winds and has a tropical maritime climate, which means lots of sunshine, comfortable breezes, and temperatures which will make choosing your daily attire a snap.
If you are interested in things aquatic, Saint Vincent and the Grenadines has something to offer you. The calm clear waters of the leeward side make for some of the finest scuba and snorkeling in that part of the world. Sportfishing is extremely popular here and there is a variety of fish just waiting for you. If you enjoy a day at the beach, you're in luck.
Not only are there miles and miles of pristine beaches, you even get to pick the color; yellow, black, or snow white. If you want to do some island-hopping, there are aircraft charters available, but most visitors enjoy the near-perfect yachting conditions that this island country offers. You can charter a boat or rent one and sail it yourself.
If your interests are more cerebral, check out the various architectural styles of buildings dating back to Saint Vincent's early colonial days, or observe the skilled work of the boatbuilders in Admiralty Bay on Bequia. To the north of Kingstown, on Saint Vincent, you'll find the oldest Botanical Gardens in the western hemisphere. There, among the amazingly diverse selection of plants and trees, you can see a breadfruit tree which is an actual descendant of one of the trees brought to the islands by Captain Bligh in 1765.
Some other popular attractions include the breathtaking waterfall at Baleine, the exciting marketplace in Kingstown, or one of the many picturesque fishing villages. If you feel up to a little workout, the three-mile hike up La Soufriere volcano will reward you with an amazing vista of the crater and all of Saint Vincent.
Nightlife in Saint Vincent and the Grenadines is usually centered around the clubs in the hotels which often feature live music. The musical tastes of this island country not only include current popular music, but also calypso, soca, reggae, and Jamaican dancehall music. Often live music means steel bands and late nights.
The tourism industry is just beginning to take off in Saint Vincent and the Grenadines, and these people will go out of their way to accommodate you during your visit. Whether you want to play tourist or are looking for a bolthole from the world, you'll find it in this lovely island country.
Each of these 16 countries would be a great place to escape from the world.