When planning your party you'll need to have Moroccan table decor! But, what does this mean? There can be a lot of different definitions of what a celebration table can look like so really the choice is yours. These are merely some suggestions that you can use to prepare your tables. Some are great for large, single tables while others would work better for smaller tables.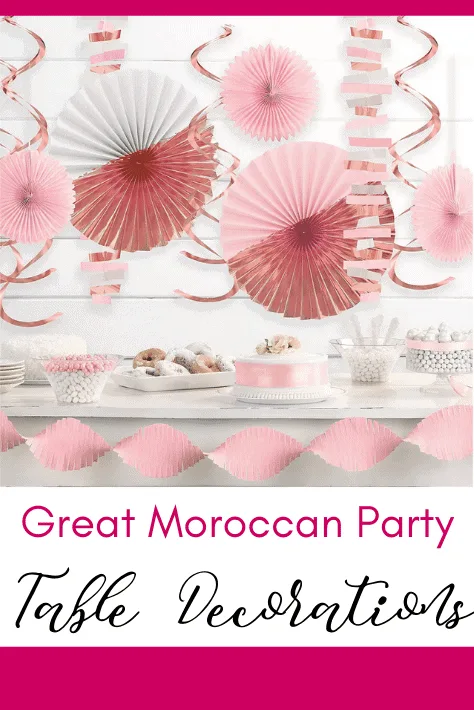 Moroccan Inspired Tablecloths
This is the one thing you will find hosts pay attention to whether at a small home party or a larger celebration. So if you do opt to go with one item to make your party stand out, choose some fun tablecloths and pick up some vases to fill with fresh flowers. Simple but classy for a wedding shower, baby shower, or any other event.
Black and White Geometric Tablecloth
Modern minimalists rejoice with this choice for a tablecloth. It pulls in the geometric patterns Morocco is known for without any additional colors. You can decide if you want to keep things neutral or add colorful elements to your table.
This tablecloth really stands out with its bright colors. Place a solid color underneath so there isn't clashing. I think this runner would look great for a birthday party or baby shower.
Use these placemats with a solid black or white tablecloth to set the mood. There are a lot of colors in the placemats so no matter what color scheme you end up using as long as it picks up some of these colors you'll be set.
Moroccan Embroidered Tablecloth
For a very traditional feel, go with the classic Moroccan embroidered tablecloth. When you go with this option you will have a piece that can be used again and again for parties or simply a family dinner.
Moroccan Centerpiece Ideas
For a shabby chic or rustic feeling Moroccan party celebration this reclaimed wood lantern has the same design as Moroccan metal lanterns but is wood. This softens the table a bit and is also something you can use long after the party ends.
A runner that isn't fabric is a really interesting way to add dimension and texture to your tablescape. This carved wood is a beautiful example of Islamic geometry. When the party's over you could even hang it on a wall – it's that lovely.
While it may not be the first thing that comes to mind when you think of Morocco, pampas grass actually does exist naturally in many places in Morocco. This simple centerpiece is elegant and beautiful.
Moroccan Themed Table Decorations
Can there be anything simpler than simply spreading multi-colored confetti on a table? No, not really! That's why this is a no-brainer idea for people who really aren't design minded but just want something a step above a simple tablecloth.
Loose Flowers for Table Decorations
If confetti isn't your thing than go with these flowers! You could also use fresh petals but when you go with these, you can save them and use them again and again.
Moroccan Gold Votive Candle Holders
Candles are a simple and beautiful way to add to a table design especially if you're having an evening event. Fill the table with candle holders of all sizes or go with one single size. The more you have the more dramatic the feel.
If you're more into something a bit more colorful, these candle holders come in a mixture of colors. Mix and match them with solid colored holders or color code your tables using the candle holders.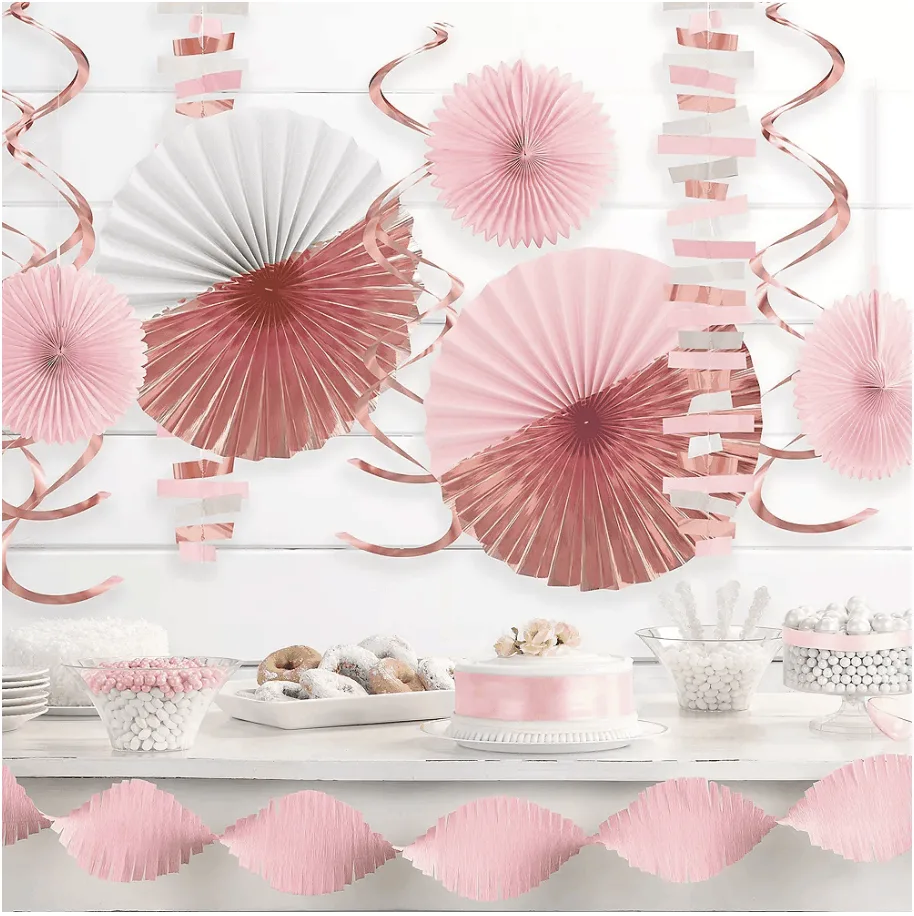 Pink and Metallic Gold Decorating Kit
If you don't have the time or simply don't want to spend the time to choose the items for your Moroccan table decor piece by piece just buy it all in a single kit. This pink and gold set has 14 different pieces to help you decorate for your party. It comes in 16 different color options so finding the right color for your party shouldn't be an issue.