The Anima Garden is Artist André Heller's 2-acre botanical garden with peculiar sculptures amongst a variety of plants. The sculptures combined with the beautiful plants make for surprising beauty that you wouldn't expect, especially in the crowded (and loud) areas of greater Marrakech. If you're planning to visit the Anima Andre Heller Garden, here is all you need to know about planning your trip.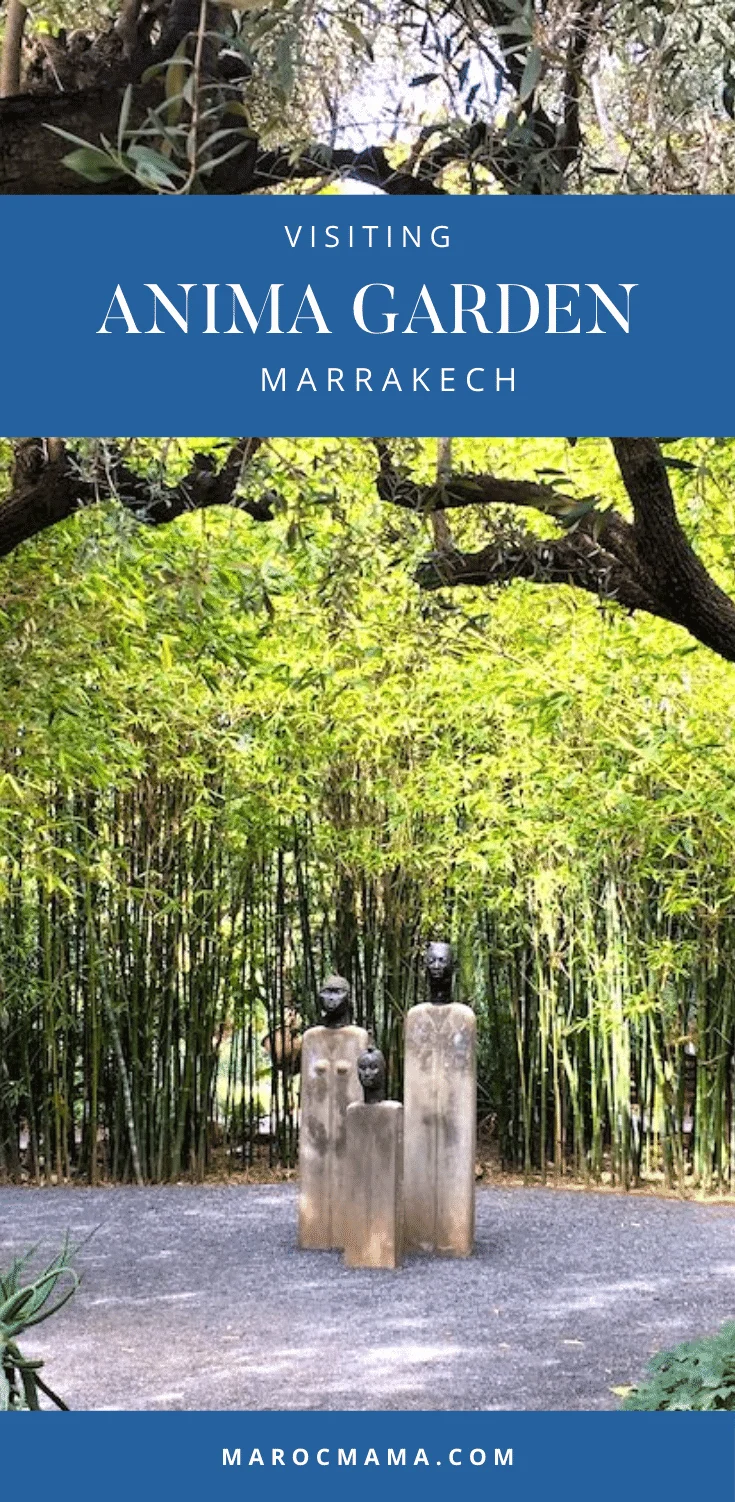 History of the Anima Garden
The Anima Garden has been open to the public since 2016. But before this little piece of paradise came to be, it was once a barren, red desert soil located at the foot of the majestic Atlas Mountains. Since its barrenness, it has been transformed into a vibrant place that welcomes all its visitors to walk around, marvel, and reflect.
André Heller makes note of the hurdles and difficulties, in addition to the success stories of what it took to implement his impeccable vision. The end result of his mindful masterpiece is a garden that combines both art and flora, as well as an abstract way of showing the social challenges of the time.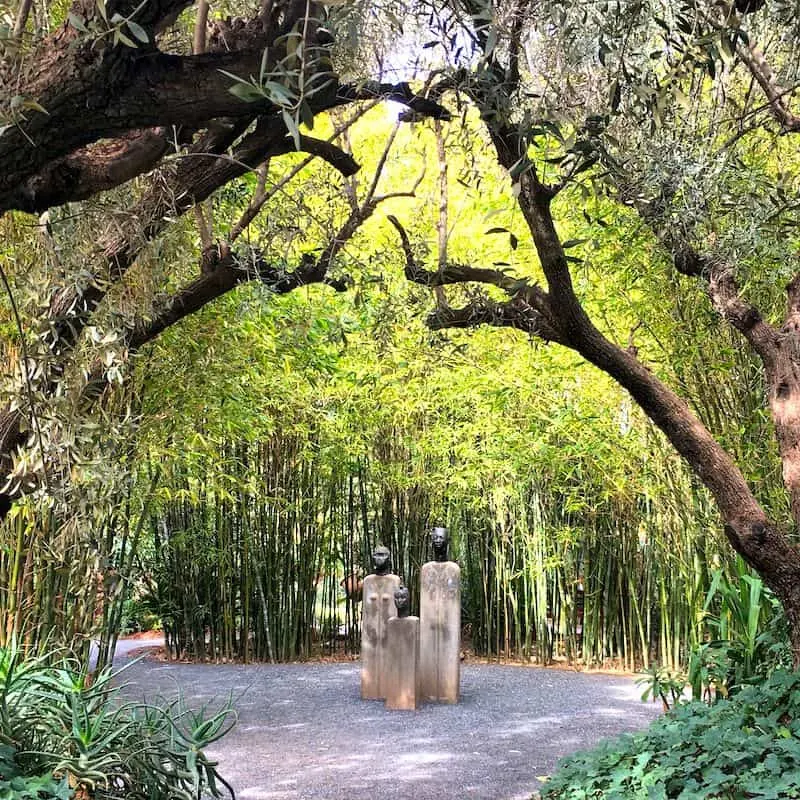 Visiting the Anima Garden? Here's what you'll see
All throughout the garden, you'll notice sculptures that reference local and international themes. They are hidden amongst the shaded pathways and flowerbeds filled with an array of flowers from wildflowers, cacti, and water features to palm trees and tall grass. This is often referred to as the place where art and nature beautifully combine.
The Anima Garden, also called the garden of paradise has carefully paved paths that meander around the greenery enhanced by sculptures. It's by these paths that you get through the garden because there aren't any signs telling you specific ways to go. Here's where you can get creative on your journey while being surprised with every turn you take.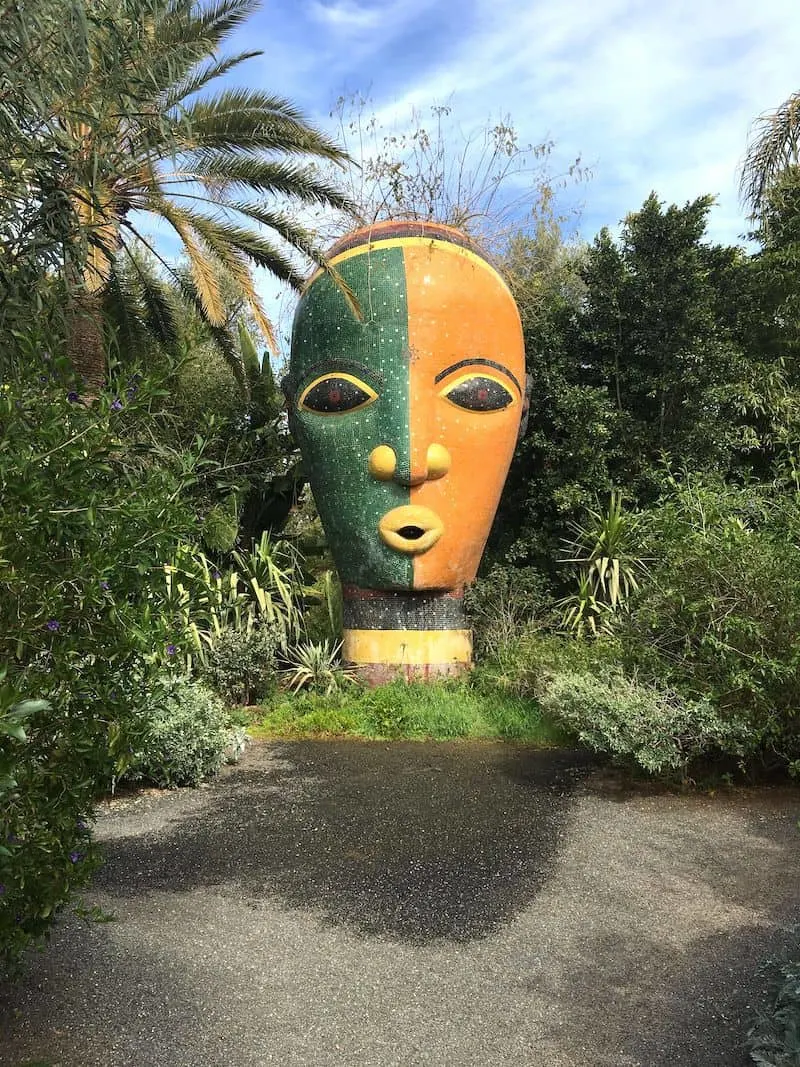 Anima Garden Shuttle Information
*always be sure to check in advance if there are any changes to the schedule*
Included in your ticket price is a complimentary shuttle bus, which was created specifically for visiting the Anima Garden. You'll find the free shuttle just behind Koutoubia Gardens ("Lavage la Koutoubia" car park) in Marrakech, running three times a day with a travel time of about 40 minutes.
Seat preferences are given to those with online reservations, so it's wise to secure your tickets beforehand. Transport is also available from the Anima Garden back to Marrakech This bus runs four times a day.
Something else to note for your trip is that the shuttle bus service is limited in July and August. This is due to it being the region's hottest months, not to mention the demand for visiting the garden isn't quite as high. If you're visiting during this time, the shuttle bus will only depart from Marrakech once a day at 11:30am. The return journey starts at 2.30 pm.
Other than that, you can except normal shuttle times to be:
Departure (from Lavage la Koutoubia): 9:30 a.m., 11:30 a.m., and 3:20 p.m.
Departure (from Anima Garden): 10:10 a.m., 12:10 p.m., 3:10 p.m., and 5:10 p.m.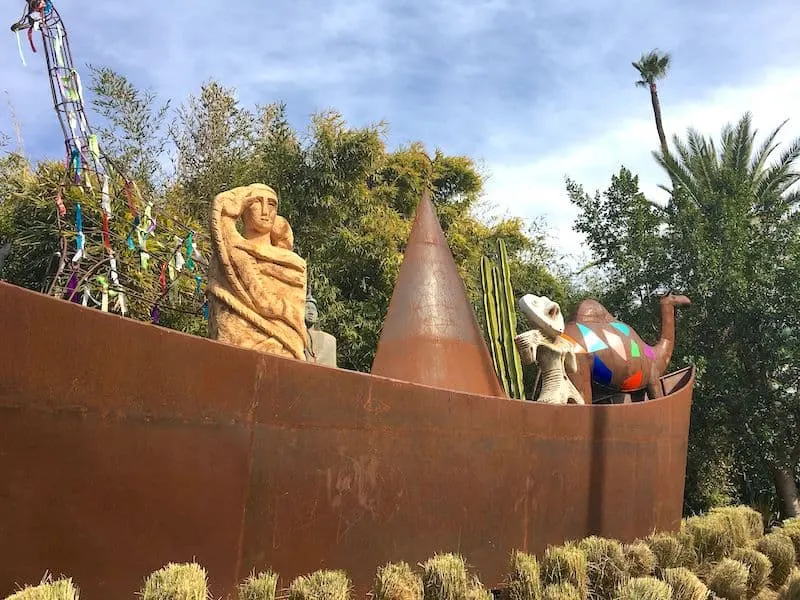 Anima Garden Ticket Prices
Adults can look to paying 120 DH, while younger people (ages 12-16) will pay 60 DH. There's no admission charge for young children. As I mentioned before, the ticket not only includes admission but also guarantees your place on the shuttle bus.
Enjoy the Anima Garden all year from 9.00 am. to 6.00 pm, except during specific holidays.
The "Paul Bowles" Café
This on-site cafe serves light food, sweets, and a variety of hot beverages. An interesting fact about the cafe is that it's named after an American writer who just so happened to live and work in Morocco for half a century. His name is – you guessed it – Paul Bowles. The food and beverages are top-notch, and rightfully so. Many of the ingredients used in the juices, teas, and Moroccan pastries come from the Anima Garden itself.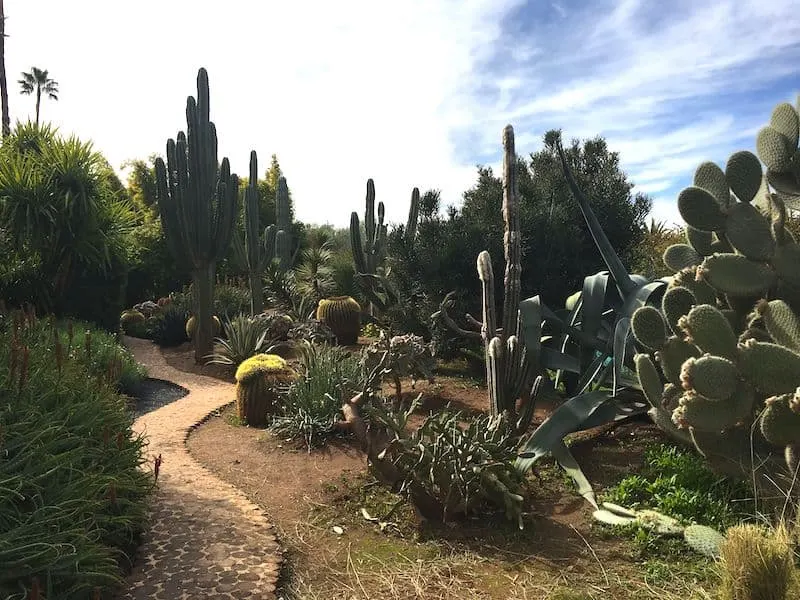 Final Thoughts
André Heller's vision for a garden such as this went far beyond what the naked eye can see. He wanted to also embrace most of what other cultures have to offer, which is why you'll find many cultural events hosted often. Regardless of when you plan to visit, you'll have an amazing time at Anima Garden!